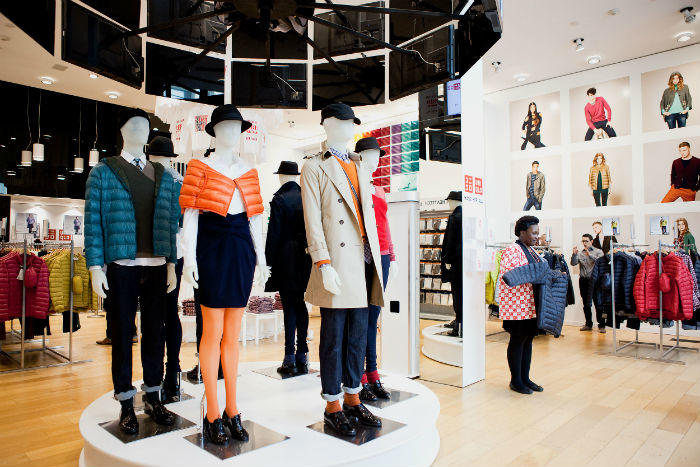 Uniqlo's trendy, casual fashions are catching on in the U.S. (It's a huge hit overseas.) Although the brand is already affordable, DealNews has the information you need to save even more on Uniqlo gear.
Wait for Free Shipping on Small Orders
The brand offers low prices on its stylish goods, and prices in its sale section can be a real steal. But Uniqlo makes up for this with a high minimum for free shipping: $125. Standard shipping adds $5, so single-item purchases usually aren't a great idea — but they can be with a bit of patience! Uniqlo offers free shipping sitewide once every month or two.
SEE ALSO: 48 Major Retailers That Offer Free Shipping, and How to Get It
So as tempting as that scarf may be, remove your hand from the mouse, take a deep breath, and set up a DealNews Alert for "Uniqlo." (Or you could just order, like, 12 scarves. Maybe your kickball team would enjoy matching?)
Check for Coupons on Large Orders
Uniqlo frequently offers coupons, but those codes almost always have high minimums. Examples of some savings we've seen in the past year include $18 off $108, $15 off $100, and $20 off $150 or more.
Shop In-Store for Free Alterations on Pants
Uniqlo retail locations aren't in every city just yet, but if there's one near to you, consider stopping by, especially if you're on the shorter side. The chain offers free alterations on pants over $20, and charges just $5 to alter pants below that minimum.
Watch the Sale Section at the End of the Season
While Uniqlo hasn't typically offered official end-of-season sales, it still needs to rotate its stock seasonally! So keep an eye out for cheap buys when the weather starts to change. Uniqlo heavily discounts items in its sale section, sometimes taking as much as 80% off the initial price.
SEE ALSO: 6 Ways to Get the Most From End of Season Clearance Sales
Uniqlo Sales Can Be Quirky, but Some Are Predictable
Uniqlo sales can be tough to predict. The brand likes to mix up the retail monotony by offering silly sales, like the one it held last November 11 for "Singles Day" (featuring items priced at $1, $11, or $111, of course). The store also generally offers sales around traditional calendar holidays, like Memorial Day and Halloween. (One you might not consider, if you don't keep the chain's Asian roots in mind: a sale for Chinese New Year.)
You can also count on two specific sale dates from Uniqlo: Cyber Monday and Black Friday, although what items will be discounted is uncertain.
Readers, did we miss your favorite tip for saving on Uniqlo items? Let us know in the comments below.
---