Tax season is in full swing, and according to the latest figures from the IRS, 8 out of 10 filers will get a refund. Moreover, refunds have been averaging around $2,800, which means many people will be receiving a generous return from Uncle Sam in the coming weeks.
Here at DealNews, we're all about being fiscally responsible — so if you're one of the lucky few to receive a big refund, we recommend you use most of that money to pay off interest-heavy debts or bills, or increase your savings and investments. However, if you're debt free, your savings are in order, and you're looking to treat yourself, we've got a few ideas you may want to check out.
Naturally, we like to stretch our dollar as far as possible, so we've looked into a variety of goods and services that deliver the most bang for your buck, accompanied by tips on how you can purchase them on the cheap.
Treat Yourself to a Vacation
The ultimate splurge, a vacation could be just what you need to fully recover from this weird winter. Cruises generally provide a good value, since your room and meals are traditionally included. All-inclusive resorts are also a great way to save money if you do your research and have no dietary restrictions.
Can't afford to take an extended vacation? Sometimes a weekend getaway can provide all the same benefits, but on a smaller budget and time frame. United Airlines, American Airlines, and Delta Airlines frequently offer last-minute, discounted weekend fares across all parts of the country. Prices can range from $130 to $220 roundtrip.
Give Your Body a Break
If you can't afford to go away on a vacation, then at the very least you should treat your body to one. Deal sites Groupon and LivingSocial regularly list local offers for facials, massages, and other skin therapy packages with discounts as high as 60% off the original price.
Invest in Your Health
While you could invest in a set of dumbbells and exercise from home, some people need the extra incentive of a gym to work out. Fortunately, the next few months are a good time to join. During the spring months, when people are more prone to exercise outside, gyms offer promotions in an attempt to entice new members indoors. So wait a few more weeks for a sunny streak in your local forecast and then head to your gym to haggle a cut-rate deal. That said, be sure to avoid the sneaky tricks many gyms use to hook less savvy customers into long, expensive contracts.
Of course, The best exercise is the kind you enjoy. If you're not the type to workout at a gym, running is something you can do pretty much anywhere. Having the right equipment will definitely reduce your injuries, but it can get expensive. Check out our guide before you get kitted out.
Give Your Wardrobe a Makeover
"They" always say you should dress for the job you want, so one solid place to invest your income tax refund is your closet. Get on the mailing list of a few great retailers to make sure you're in the know about all the latest coupons, then stack those codes with clearance items for big savings.
If you're set on clothes but shopping for fab footwear, your best bet is to purchase a quality pair that will last.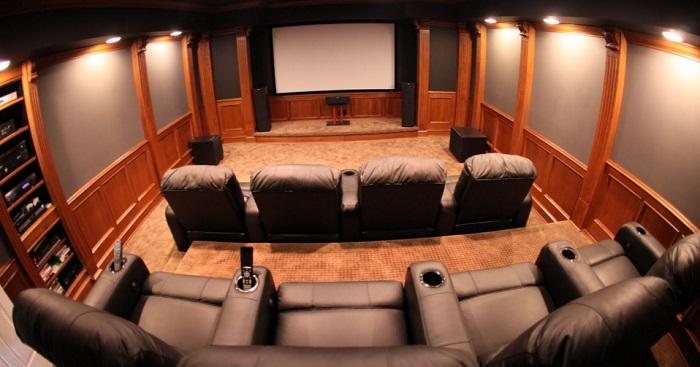 Upgrade Your Entertainment
At the end of the day, settling down to watch movies or play video games is the perfect release for many folks. So spending your refund on a shiny new TV or a sleek new gaming setup is perfect. Admittedly, the best time to buy a TV is in November, so you might want to squirrel away that tax money until Black Friday if you're going to go the big-screen route. That'll give you plenty of time to familiarize yourself with current technologies, and pick the set that's right for you!
Should you prefer to zone out with the latest RPG or shooter, a tricked-out gaming laptop could be exactly what you need. Check out our buying guide to find out what features you should splurge on, and which specs you can save on.
Remodel Your Home
Revamping your living space is a smart investment, if only because you have to live there. Remodeling can get extremely expensive without careful planning though, so it's important to prioritize your projects. According to Lifehacker, you can actually damage your home's resale value by over-customizing. It's better to ditch your dream of hot pink shag carpet and splurge on something practical, like new windows.
Send the Kids Away
Kids are great, but alone time with your significant other is gold. Luckily, you can buy that alone time and a few weeks of fun for your younglings with the age-old tradition known as summer camp. According to Mint.com, there are lots of ways you can make the summer camp experience more affordable. The biggest way to get a discount is to ask for one — lots of camps offer sibling discounts, referral discounts, and loyalty discounts, as well as childcare tax breaks.
Upgrade Your Subscriptions
Alas, not everyone is going to get thousands of dollars back this year. If you're among those receiving a more modest return, don't despair! You can still put those funds toward a modern luxury: upgraded (or new) subscription services. Why not purchase a Premium plan from Netflix? Or spring for an Apple Music membership for the whole family? Or just sign yourself up to receive a box of goodies every month? The options are endless, and you'll thank yourself all year long.
Regardless of how you spend your money, you can rely on DealNews to help you stretch your dollars to the max. For the best deals, head straight to our Editors' Choice page, sign up for the DealNews Select Newsletter, or download our app to stay on top of the latest deals.
---