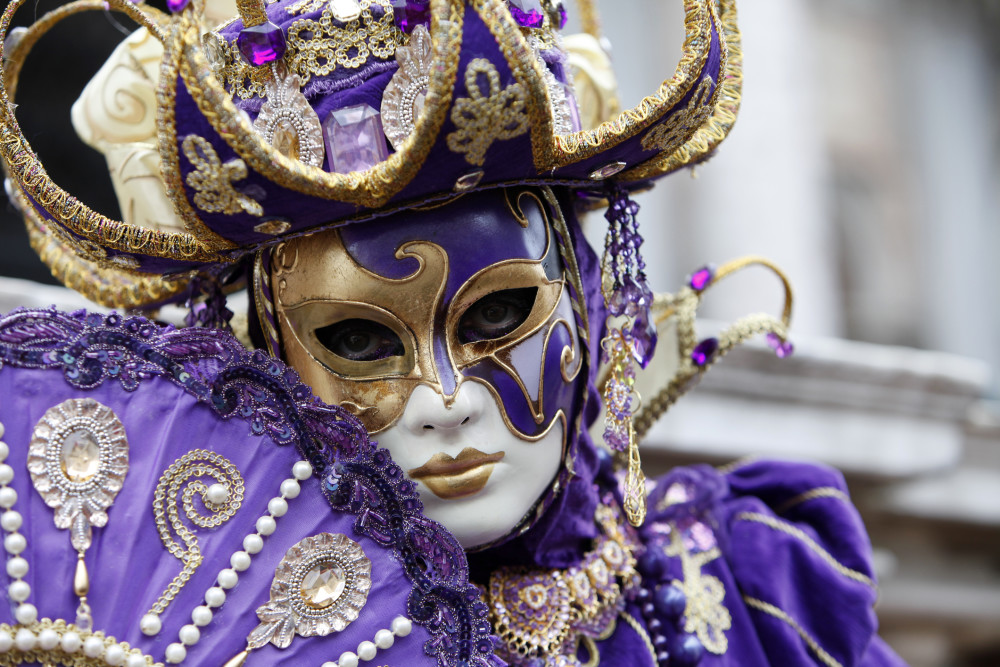 Mardi Gras and New Orleans go together like beignets and chicory coffee at Cafe du Monde. Every year, about 1.4 million people descend on the Crescent City for the celebration, making it the largest in the United States. But let's face it: the Big Easy is expensive, especially when it comes to Mardi Gras.
The good news is that if you want to take part in the Fat Tuesday festivities, there are a number of other locations besides New Orleans for you to get your fix. Whether you need a place that's closer to home, a family-friendly pick, or a more laid-back experience, here are seven alternatives to NOLA.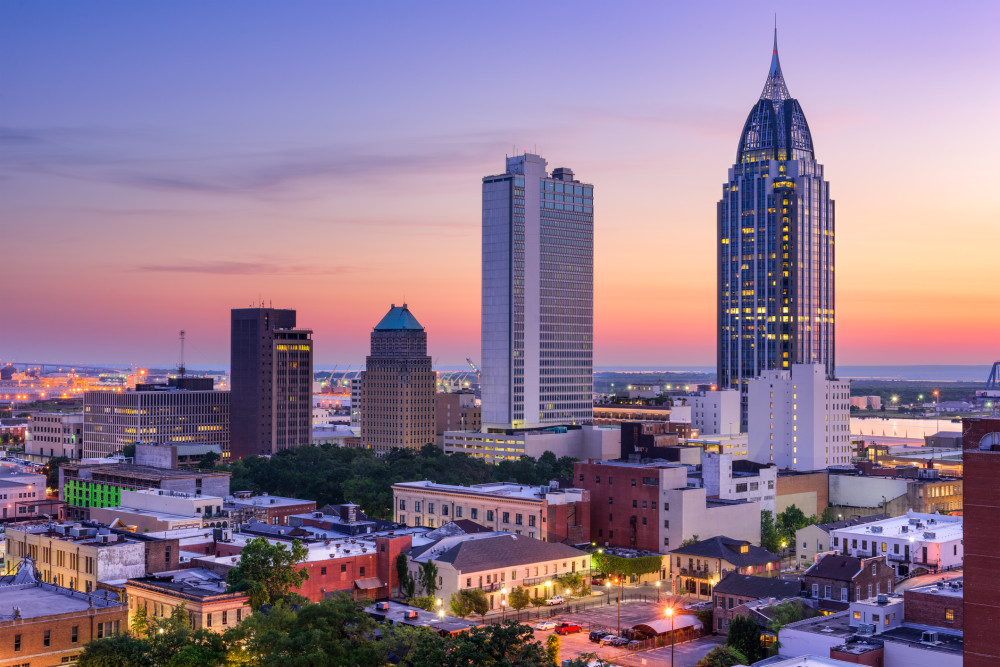 Mobile, AL
This southern Alabama city is widely known for hosting the oldest annual Mardi Gras celebration in the U.S., which began in 1703. Although the season begins on January 6, Mobile's mystic societies will often host parties in November and December as their own start to the season.
The month of February has several parades scheduled, leading up to Fat Tuesday itself. It might not get as much attention as Mardi Gras in New Orleans, but you'll find the same beads being tossed from the floats, plus doubloons, candy, and Moon Pies.
SEE ALSO: Here's the TRUE Cost of Attending Mardi Gras in New Orleans
While it has plenty in common with the celebrations in New Orleans, Mobile Mardi Gras celebrations are a little smaller. Last year, the city welcomed over 1 million visitors, the most it's seen for such events in 10 years. However, for Fat Tuesday, only about 132,000 visitors attended the parades.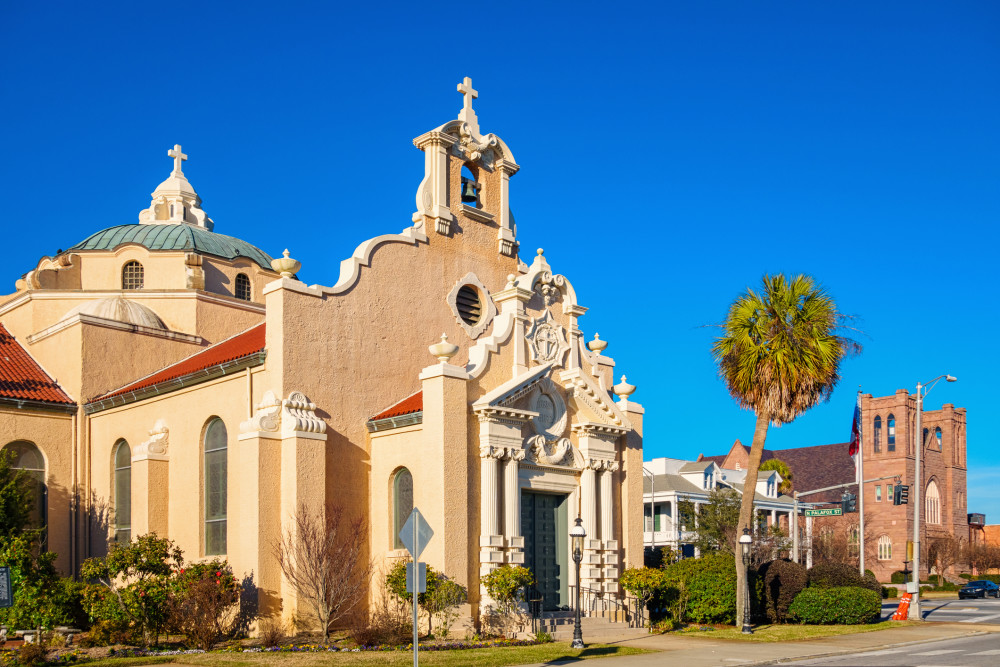 Pensacola, FL
If you're looking for a more low-key Mardi Gras celebration, consider this Florida Panhandle city. You'll still find the Moon Pies, beads, and coins of other parades, but reportedly without the same level of rowdy activity. Like Mobile and New Orleans, members-only balls and parties take place throughout February, but that's where the similarities seem to end.
The bigger festivities are usually more family-friendly affairs, with Mardi Gras attendees participating in walks, runs, and scavenger hunts in past years. The city hosts fewer parades than other participants, but the Grand Parade is the largest one in Pensacola every year.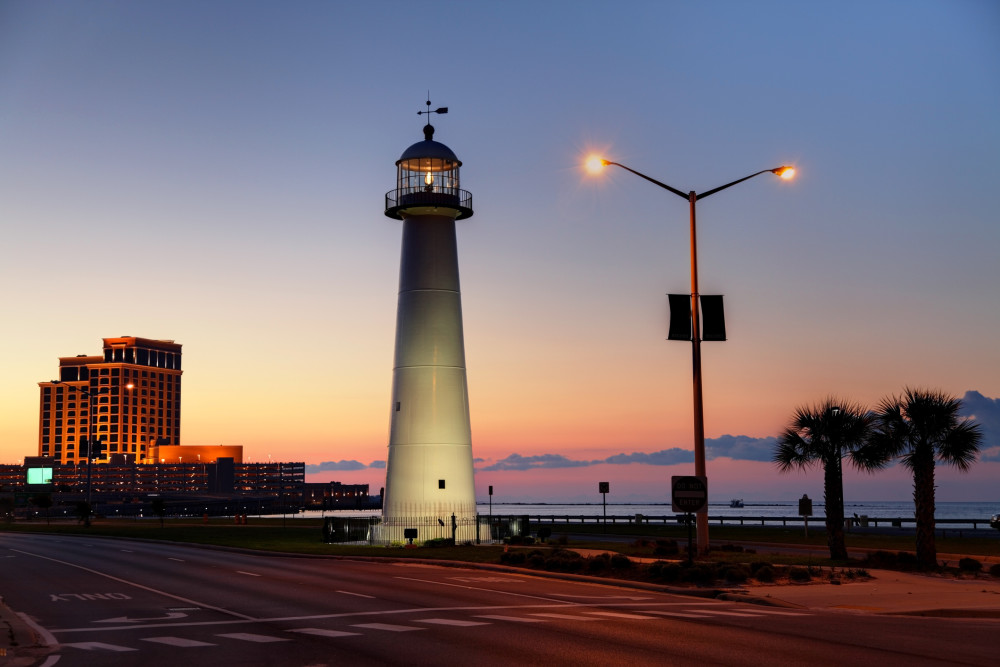 Biloxi, MS
Mardi Gras celebrations in this Gulf Coast city started in 1908, with the Gulf Coast Carnival Association parading the area with 17 floats. These days, you'll find more than 20 parades in Biloxi and the surrounding areas of Gulfport, Pascagoula, Ocean Springs, and more. With crowds of about 450,000 people every year, this tends to be one of the smaller celebrations.
Two new parades were added in 2009 and another evening parade was added in 2011, though, so if you're wanting a Mardi Gras event with a smaller crowd, don't wait too long — this gathering seems to be growing more every year.
Celebrations officially kicked off on January 28, but if you couldn't make it then, there are plenty to take part in leading up to Fat Tuesday. The closer we draw to Mardi Gras, the more events you'll see taking place.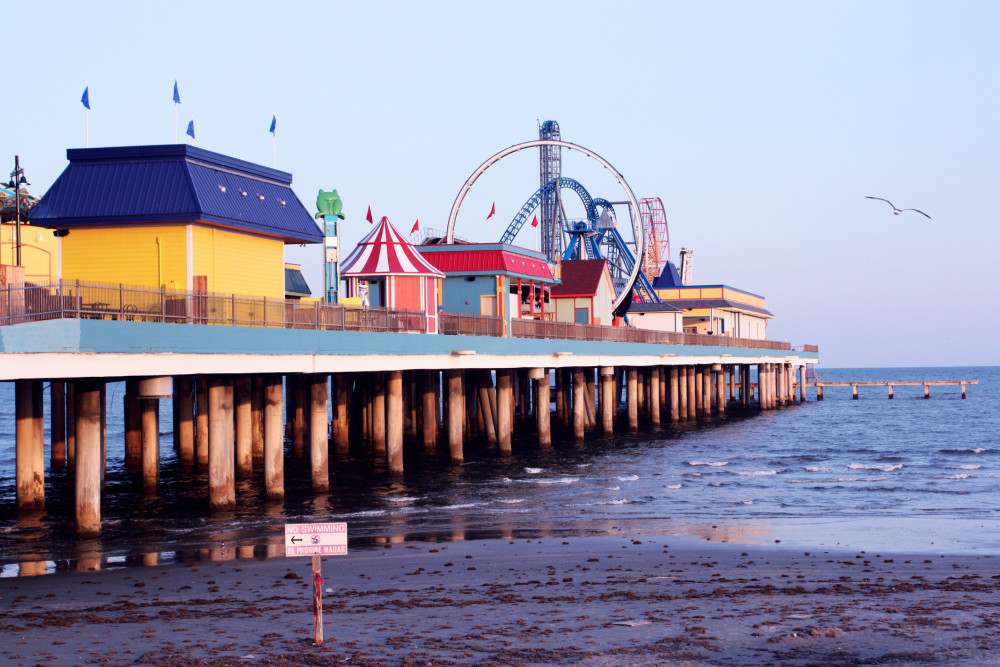 Galveston, TX
Mardi Gras parties in this Gulf Coast island city began in the late 1800s, and it's still a great location today if you want the boozy fun but without the chaos and insanity of New Orleans. But it'll cost you — literally. Galveston is a tightly controlled space for Mardi Gras celebrations, largely because there's a cover charge to get to the downtown area and balcony parties.
Ticket prices vary depending on exactly what you want, but the general admission for a single day is around $12 as of this writing, and weekend packages start around $19. Individual balcony parties cost from $55 to $90, and if you want to hit them all, you can snag a balcony pass for around $209. You can reserve a parking space, but that's another fee as well.
SEE ALSO: 5 Ways to Save on Your Next Flight
It might sound like this isn't the kind of place you'd want to celebrate, as all these costs can add up pretty quickly. But the upside is that it gets you access to all of the parades, bars, food, live shows, carnivals, and other perks that make Galveston a truly different experience. Plus, admission to the entertainment district is free for children 12 years or younger accompanied by a parent or guardian, and seawall parades and festivities are free to attend.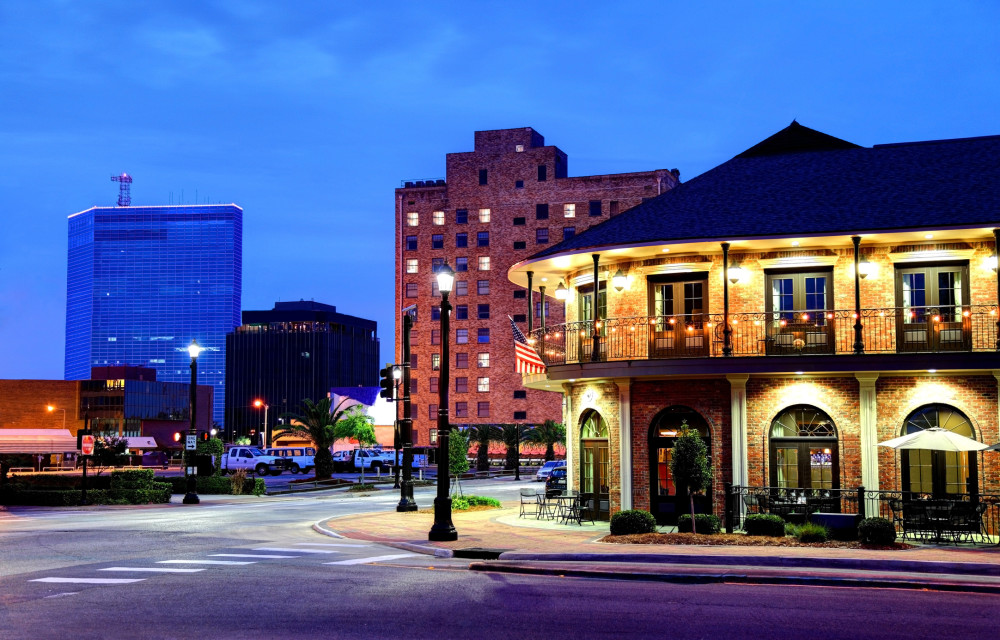 Lake Charles, LA
Celebrations in Lake Charles date back to 1882, but the first Mardi Gras ball in the area wasn't held until 1964. Things really kicked into high gear in 1979 when the Krewe of Krewes was formed for parading and promoting Mardi Gras to the southwest Louisiana area. These days, this is one of the more family-friendly options for Mardi Gras, since it boasts events like Children's Day and a Children's Parade.
There are plenty of free and affordable options, like the World Famous Cajun Extravaganza Gumbo Cook-Off for $5. Festivities technically started with Twelfth Night in early January, but there are plenty of other activities to take part in throughout February leading up to Fat Tuesday.
St. Louis, MO
When you think Mardi Gras, St. Louis, Missouri probably isn't the first city that comes to mind. But its French lineage is what makes this Midwestern city such a perfect spot to celebrate the season. The tradition began in 1980 in the Soulard district, and continues to be held there today. Beads and booze are prolific, like any other Mardi Gras celebration, but this is one that features some kid-friendly activities as well.
SEE ALSO: 7 Features to Consider When Buying Carry-On Luggage
Party-goers can expect a variety of activities, with two major parades. The Grand Parade features more than 100 floats, and is where attendees are likely to score the most throws. There's also a pet parade, a dachshund wiener dog race, Cajun cook-off, softball tournament, and more.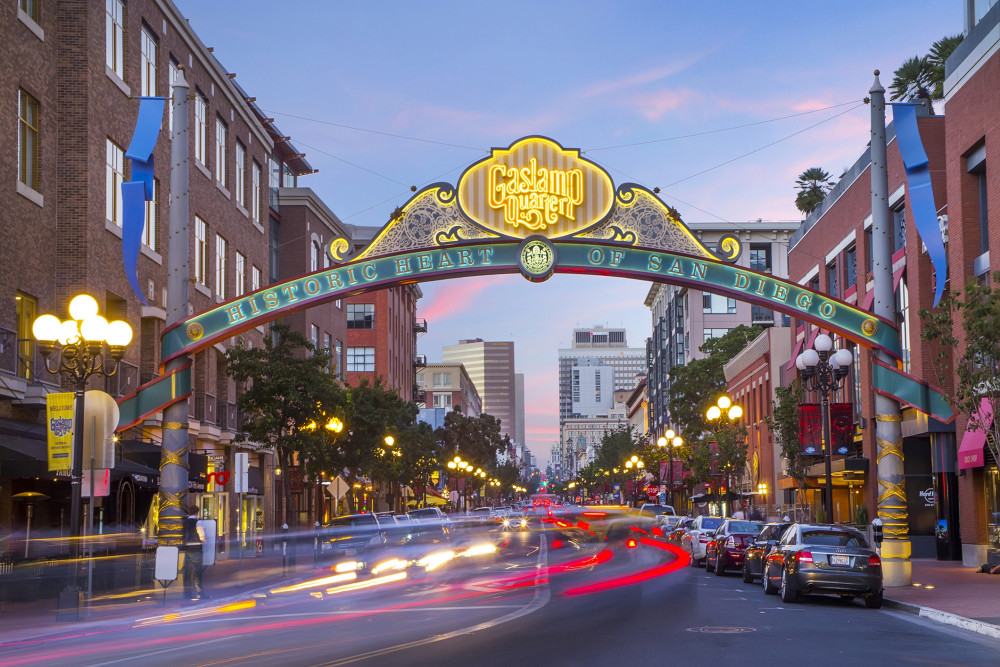 San Diego, CA
Don't expect a month-long Mardi Gras party in San Diego. This year its celebrations kick off with a Mardi Gras Big Easy Bites and Booze tour on February 25, and the biggest celebration and parade takes place on Fat Tuesday itself. There are a number of packages available, with pricing based on not only which package you choose but also the date of your purchase (tickets become more expensive the longer you wait).
It's one of the smaller gatherings, relatively speaking, with just over 20,000 party-goers coming together. There'll be three stages at this year's party, plus many restaurants and bars in the Gaslamp district participating. Tickets start at $30 for General Admission and $80 for VIP.
As we mentioned, the Big Easy Bites and Booze Tour takes place on February 25 from 1 to 5 pm. It's a self-guided tour through downtown San Diego, covering 20 so-called hotspots. Tickets start at $25, and in addition to tasty bites and booze, tour attendees can collect beads ahead of the big Mardi Gras parade.
Readers, will you be hitting up one of these alternative Mardi Gras spots this year? Is there one we missed? Let us know in the comments below!
---