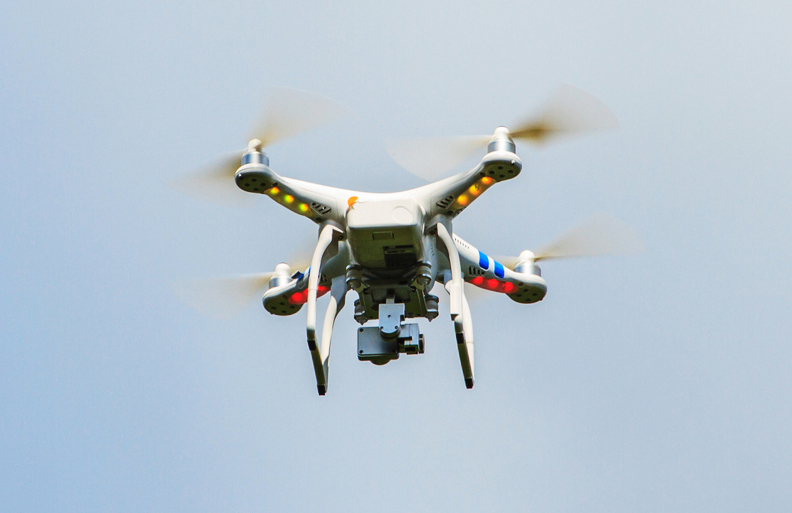 If you're going to drop hundreds of dollars on a new drone, you'll want to get the biggest bang for your buck. Whether you're new to the hobby, or just thinking about buying your first model, you can get some helpful ideas from our list of nine awesome things you can do with a drone.
Some suggestions are fun, but many are quite serious, and you may be surprised to learn just how useful and versatile a drone can be. Keep in mind that some of the suggestions below may only work with drones that have certain features, such as high-quality cameras, auto-follow controls, or extended battery life.
Show and Inspect Real Estate
Real estate agents are turning to drones as a way of checking up on the properties in their portfolio. An agent can employ drone photography to give prospective home buyers a virtual tour of a home. Agents can also use a drone to double-check the condition of a house that's been on the market for a while, and make a note of small issues that might need to be addressed before a walk-through, such as dirty gutters or minor shingle wear.
Make Movies
Fancy yourself as the next Michael Bay? Drones are a great movie-making tool for capturing stunning landscapes, aerial views of a city, or action sequences. While some drones do have limited battery life, the high angles you get with drone photography are hard to achieve with traditional consumer cameras. If you're a student filmmaker or budding indie director, the next camera you invest in might well be attached to a drone.
SEE ALSO: How to Watch Golden Globe-Nominated Films and Shows
Survey Construction Sites
If you work in construction, drones can provide a useful perspective on the hard-to-access areas of your worksite. Drones can help monitor work progress, survey a property, and keep track of what supplies might be dwindling on the job site. Drones also allow builders to provide a visual report to clients, and offer a speedy way to inspect the quality of new construction at every step of the process.
Compete in the Drone Racing Circuit
Drone racing is a growing hobby. If you have a fast drone and the skills to pilot it, you could earn money competing against other hobbyists. (You'll have fun either way.) Most winning drones are heavily modified, so you'll need to have some expertise in modifying the parts on your drone if you want to complete at the highest levels of the sport.
If you have a fast drone and the skills to pilot it, you could earn money competing against other hobbyists.
Deliver Packages
For now, you can only deliver packages for fun, not profit. While the Federal Aviation Administration is making it hard for companies to deliver packages by drone, it seems like we're getting closer to a world where drone deliveries are the norm. With France testing mail delivery with drones, and U.S. companies like Amazon and 7-Eleven looking seriously into drone delivery, it's conceivable that you'll be seeing more drones delivering goodies in 2017. Perhaps we'll even get an Uber-like delivery service staffed by freelancers with drones?
In the meantime, you can always use a drone to bring little gifts to your friends and neighbors.
Record Sports Footage
Want to make a sizzling sports reel? An auto-follow drone can record your actions, making it ideal for capturing video of your ski trips, skateboarding tricks, or competitive sports practice sessions. These videos can become treasured family items, be shared on YouTube, or used to create a "sizzle reel" to dazzle potential sponsors.
SEE ALSO: Ask an Expert: How Can I Stream Global Content Like Soccer Matches?
Start a Local Chapter of a Drone Hobby Club
Flying a drone can be lonely. Start a local drone club, and start networking with other hobbyists in your area. You can trade tips and insider knowledge, and maybe even plan an annual gear swap for those looking to upgrade or downgrade their drone kit.
Dress It Up for Costumes
Want to do something innovative with your drone? Give it a costume and up the ante for your next convention appearance or Halloween party. Characters that would make a nice floating drone sidekick include Navi from the Zelda video games, or Toothless from the How to Train Your Dragon series. If you're crafty, this is a great way to use a drone in a way that nobody else in your area has tried.
Take Epic Selfies
Is it a "dronefie" or a "drelfie?" Whatever you call a selfie taken by a drone, it's the coolest kind of pic there is. You could use a drone to capture a panoramic selfie in front of the Grand Canyon, for example. Drone selfies would be especially cool if you wanted to capture aerial shots of a wedding reception, graduation party, or other milestone life event.
Readers, have you joined the drone craze? Tell us about other creative things you can do with a drone in the comments below.
---