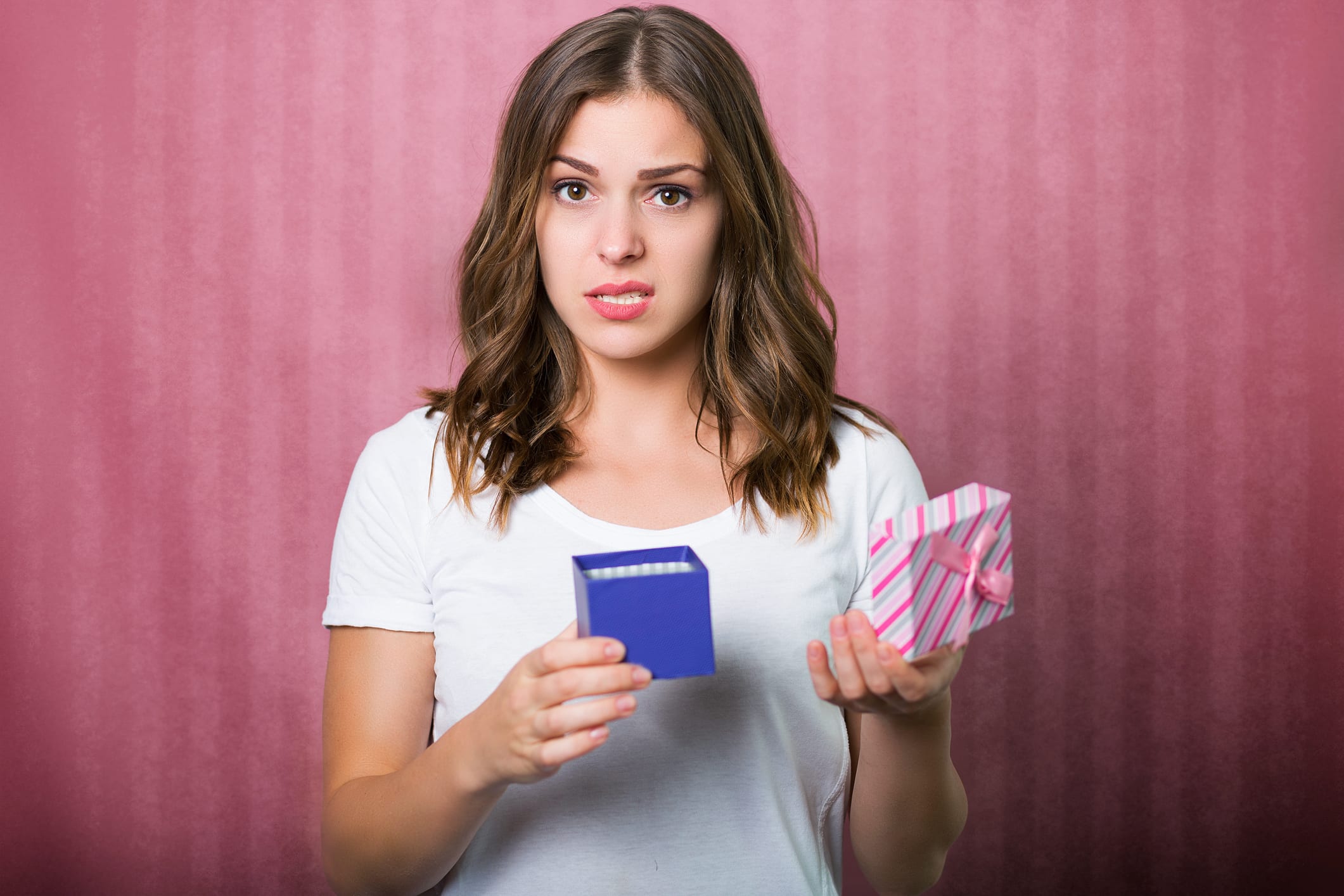 Mother's Day is upon us, so you'd better get the woman who raised you a little something to say, "Thanks for putting up with all my B.S. over the years."
And to help you avoid a scene, we've put together a list of what not to buy her.
SEE ALSO: 10 Mother's Day Gift Ideas That Seem Expensive, But Aren't
A gravestone or cemetery plot. Even if — especially if — you say, "For that little problem you have out in the garage. Wink!"

A vacuum. Unless it's a robot, of course. (And we don't mean a Roomba-like robot, we mean Rosie from the Jetsons. Something that'll clean, but also throw some sass your mom's way.)

Spanx. Unless you're trying to convey the sentiment, "I've been thinking about your shape a lot recently!"

Cash. It's the most impersonal gift anyone can give. (Plus, you don't have any.)

Scented candles. First, the concept of a "pleasant smell" is highly subjective. Second, they lead to unreliable results when used for spell-casting.

A Mac. Well, really a computer of any kind. You don't want her getting onto Facebook and seeing what you're really like, do you?

Fifty Shades of Grey. The implications of giving this title as a gift to your mom are creepy all around, for what should be obvious reasons. (The book, we mean. It's OK to give her the Blu-ray.)

Flowers. Nothing says, "Here, watch something wither and fade like your beauty!" like flowers.

A kitten. Your mom spent the last several decades making sure you didn't chew on the power cords — why would you want to burden her with something else that needs constant supervision?

An iTunes gift card. She still calls it "the iTunes," fer cryin' out loud! (And she's getting her music from Spotify these days, anyway.)

Wire hangers. (Though any hangers are a terrible gift, really.)

A shout-out in your last words before your state execution.

A Snapchat.

A copy of Oedipus Rex.

Nothing. Though giving her nothing is better than giving her anything else on this list, nothing is still a very bad present. Giving nothing shows that you don't care at all, whereas everything else on this list does show you care... but also that you're insane.
If you're thinking, "Great, you just shot down every idea I had," then you're a terrible person. So what is the perfect gift? A Nicholas Sparks book on tape read by Scott Bakula, of course! (We thought that was obvious.)
But seriously, what are you getting your mom this year? We want to know, so put your ideas in the comments below! (Honestly, we need you to give us some pointers, because our mom doesn't want another finger-painted portrait.)
---