You may be anticipating a haphazard attempt at tomfoolery from your other half tomorrow morning, but you can also expect a selection of better executed gags from some of your favorite stores in celebration of April Fools' Day.
To prepare for the lies and deceit ahead, we've taken a look back at some of the best pranks pulled by big brands and brazen businesses that left the most gullible of us hitting the comment boxes and hotlines in furor.
The 5 Best Pranks by Big Businesses
The BBC and the Spaghetti Trees
An oldie, but a goodie, the BBC's "spaghetti tree" hoax is still one of the most successful April Fools' Day gags of all time. In 1957, the BBC's current affairs show, Panorama, aired what was believed to be actual footage of a Swiss family harvesting the pasta from specially-grown trees. The bit was so believable that the broadcaster purportedly received hundreds of calls from viewers looking to replicate such a harvest, to which they were advised to "place a sprig of spaghetti in a tin of tomato sauce and hope for the best."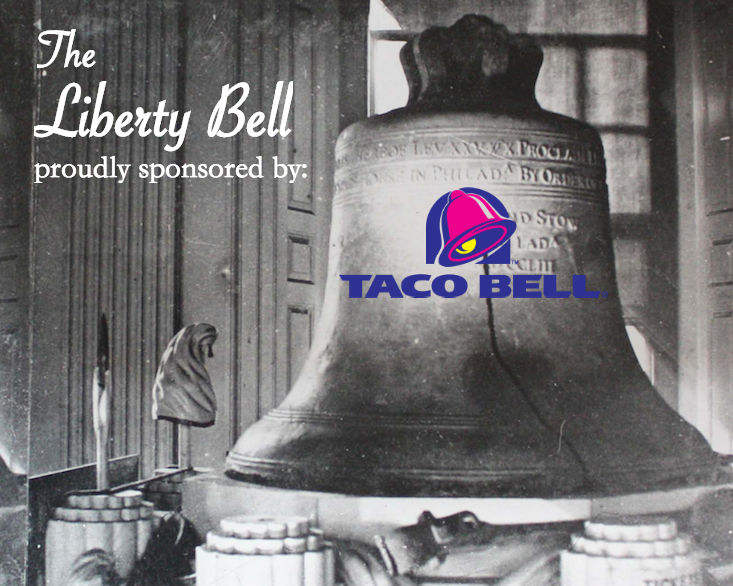 Taco Bell and the Frightening Liberty Bell Hoax
Fully committing to April Fools' Day efforts back in 1996, fast-food chain Taco Bell took a full page advertisement in six major newspapers to announce its acquisition of the Liberty Bell. The piece tried to ensure enraged readers that renaming the artifact the "Taco Liberty Bell" was a virtuous move on the chain's part and was done "in an effort to help the national debt."
The reaction to the prank was so severe that the Philadelphia branch of the National Park Service was forced to arrange a news conference to reassure the public that the Bell had not been sold, while Taco Bell later donated $50,000 towards the maintenance of the 18th-century relic.
Google and Gmail Motion
We're always looking for ways to increase efficiency in DealNews Towers, so when Google announced Gmail Motion in 2011 we were fleetingly over-joyed. Upon further inspection, the alleged spatial tracking technology, which had promised to "translate [movements] into meaningful characters and commands" was an unfortunate ploy. The announcement came with a PDF comprising of a selection of pre-programmed translations (pictured above) including, "Hello," "I love you," and "If you're leaving for Buenos Aires next week..." — just the basics.

Burger King for Lefties
More often than not, lefties lose out on easily buying the basics — kitchen utensils, fountain pens, scissors, and, of course, hamburgers. In 1998 however, Burger King tried to right (no anti-left pun intended) this wrong by introducing its Left-Handed Whopper for the 32 million customers who had to previously go without.
Despite promising that the customer-favorite would include the same signature ingredients, it assured USA Today readers that "all condiments [would be] rotated 180 degrees, thereby redistributing the weight of the sandwich so that the bulk of the condiments will skew to the left..." Purportedly, thousands of customers were disappointed when their request was declined in-store the following day.
Hooters and the Roosters
We're not fans of physical exploitation in any form, but we'd at least like to see a little more equality in our "chicken wings with a side of sexy" business models. Hooters promised just that a year ago when they announced plans to open a sister company called Roosters, which would boast a beefy all-male staff. One jaded Facebook fan summed up the social media sphere's response in five words: "I hate April fools day."
Readers, what are some of your favorite hoaxes from big brands? What's the most shameful prank you've fallen victim to? Let us know in the comments below!