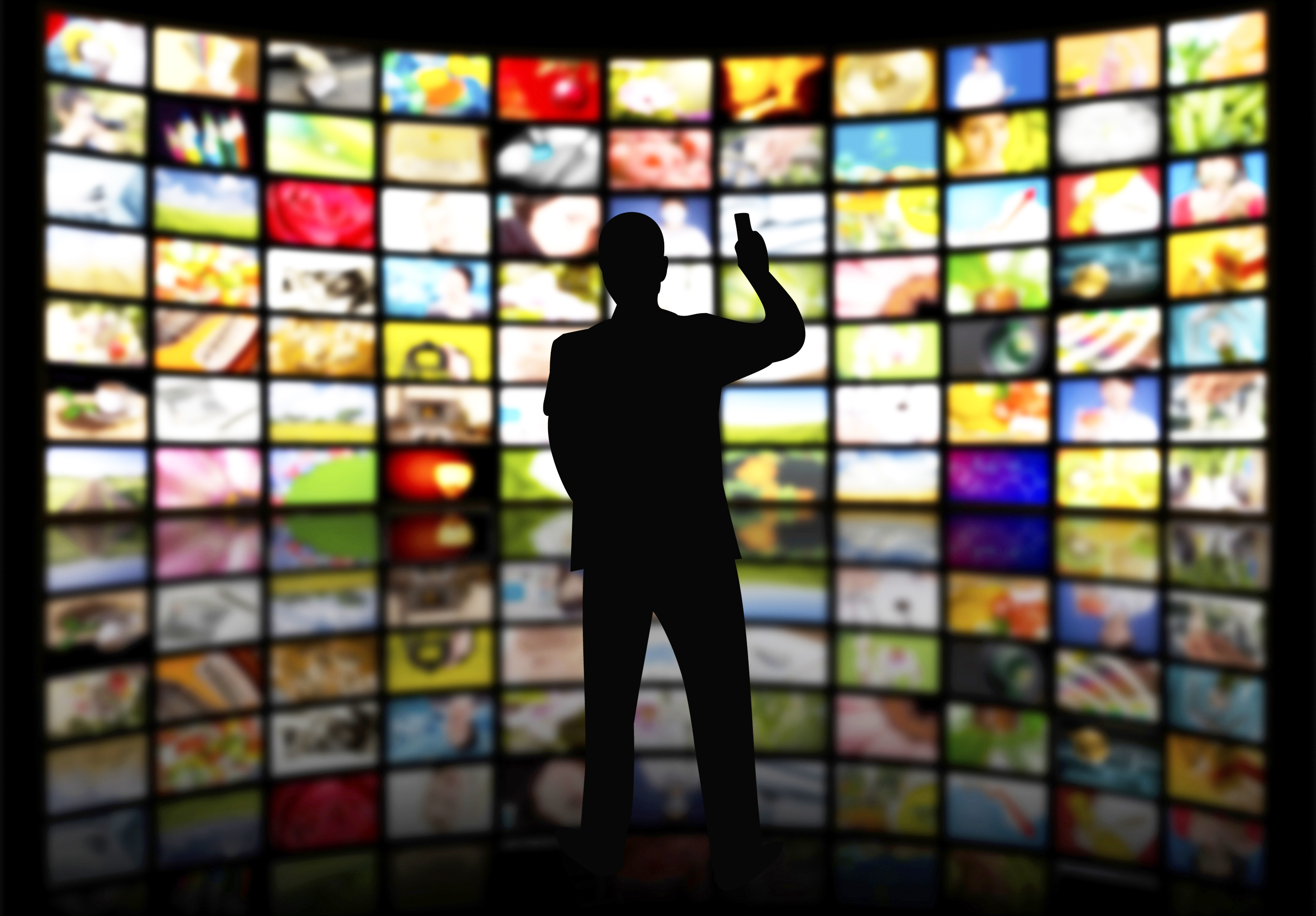 The cord-cutting dream sounds great: Just call your cable company and tell it to ax that $100 (or more) entertainment extravaganza you're paying for, then hop online to subscribe to the streaming services of your choice — and save a bundle of cash while doing it.
Reality is a bit more complicated. Many TV watchers want content, like sports and current-run shows, that can be more difficult to find on streaming. Fortunately, streaming services are now bringing both major networks and our favorite cable channels online. Premium channels are becoming easier to stream, too, with subscriptions for HBO and Showtime available on their own or bundled with your streaming package of choice.
The streaming offered by DirecTV Now, PlayStation Vue, and Sling TV can be true cable replacements, offering live and on-demand viewing of your favorite channels. But if you're not careful, it's easy to spend as much on streaming as you did on cable TV. We offer an in-depth comparison of these three services, so you can decide if you should make the switch.
Streaming Content Varies by Location
Before we jump into a straight-up comparison, there are a few things you need to know. Most importantly: What we talk about here may not be exactly what you get. The availability of broadcast networks varies regionally, with many major cities getting live programming and smaller communities only having on-demand access.
As a side effect, this typically means those big cities have a slightly higher price (typically $10 per month) for the extra access. You can expect better coverage from the available cable networks, where you typically have access to both live and on-demand programming.
Wherever you are, these services typically won't give you all the major broadcast channels. CBS, which has its own pay-for streaming service (CBS All Access), is notably absent from everything except PlayStation Vue.
Even if channels are available in your region, you may find additional, sometimes inexplicable restrictions on watching. For example, DirecTV will only stream live NBC programming to mobile and desktop devices — not streaming media players. How much content is available on demand and how long you can watch varies from network to network, too.
SEE ALSO: Tune In and Drop Cable With a Digital Antenna
If you have to have ABC, CBS, The CW, Fox, NBC, and PBS, you'll either need to supplement your streaming service with programming available on the web or an HD antenna to catch live programming. This is the big snag with all current streaming services: None provide complete access to the traditional broadcast networks.
However, they do offer a lot of channels — so let's dig in to what's available.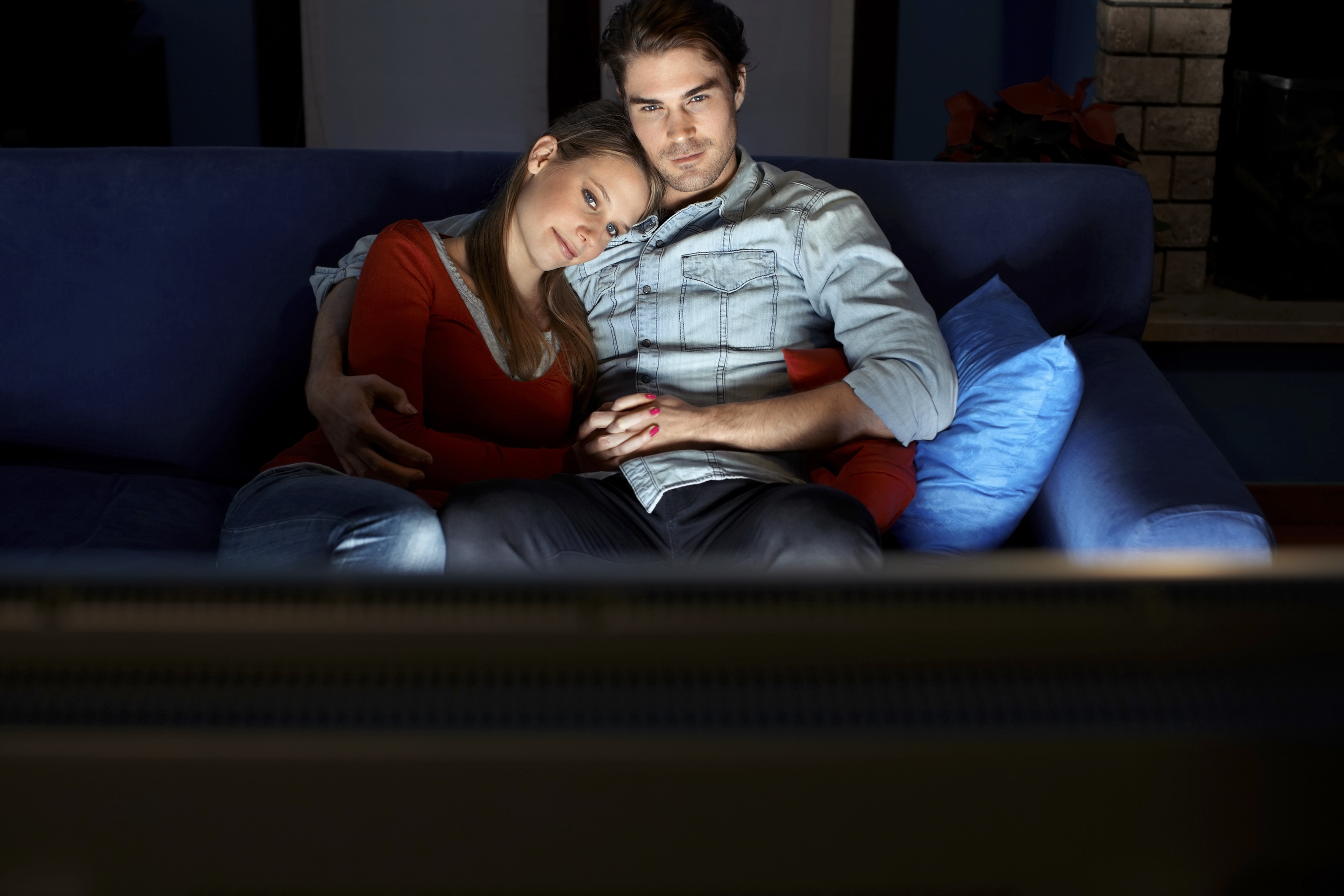 DirecTV Now
The Rundown
Channels: 60 to 120, with ABC, NBC, Fox, and Telemundo available live in select markets
Cost: $35 to $70 per month, with HBO and Cinemax for an additional $5 each
DVR Features: None, but due to be added in 2017
Stream to: Apple TV, Amazon Fire TV, Android and iOS devices, Chromecast, Mac and Windows desktops (Roku coming early 2017)
Number of Streams: Two simultaneously
The latest addition to the streaming lineup, DirecTV Now still feels a bit like a first-gen product — but AT&T is already promising improvements. While it isn't the cheapest option (that's Sling's $20 Orange package), it's definitely the best value with current promotional pricing. Right now, the $35 Go Big package will get you 100-plus channels, including AMC, USA Network, FX, Comedy Central, CNN, Discovery, and ESPN. On top of that, HBO can be added for $5 a month, a nice discount from its $15-a-month stand-alone price.
When that promotional price expires on January 9, those subscribed at the $35 rate can keep it for as long as they maintain their subscription. So if you're signing up for a streaming service now, DirecTV Now's Go Big plan is a great bet for value. However, if you miss the January 9 cutoff, the plan's price will go up to $60.
The biggest miss on DirecTV Now's launch is the lack of Roku support; fortunately, it's set to be added in early 2017.
But the service has some flaws. While it offers ABC, NBC, Fox, and Telemundo, there are only a few cities where you can watch all of them live. Other big markets may get some of those major networks live, while most of the country will only get them on demand. And there's no CBS; DirecTV Now subscribers need to subscribe to CBS All Access (or get an HD antenna) if CBS is a must-have.
You can't pause or record the live content, either, meaning it's a bit like watching live TV before the DVR era, where you had to wait for a commercial break to jump up and grab a drink. AT&T says DVR features are coming in 2017, but there's no word on when.
The biggest miss on DirecTV Now's launch, however, is the lack of Roku support; fortunately, it's set to be added in early 2017. At present, you can watch on Apple TV, Amazon Fire TV, Android and iOS devices, Chromecast, and your computer. But ABC won't stream to Internet Explorer 11 on Windows 7, and NBC will only stream to mobile and desktop, rather than your television.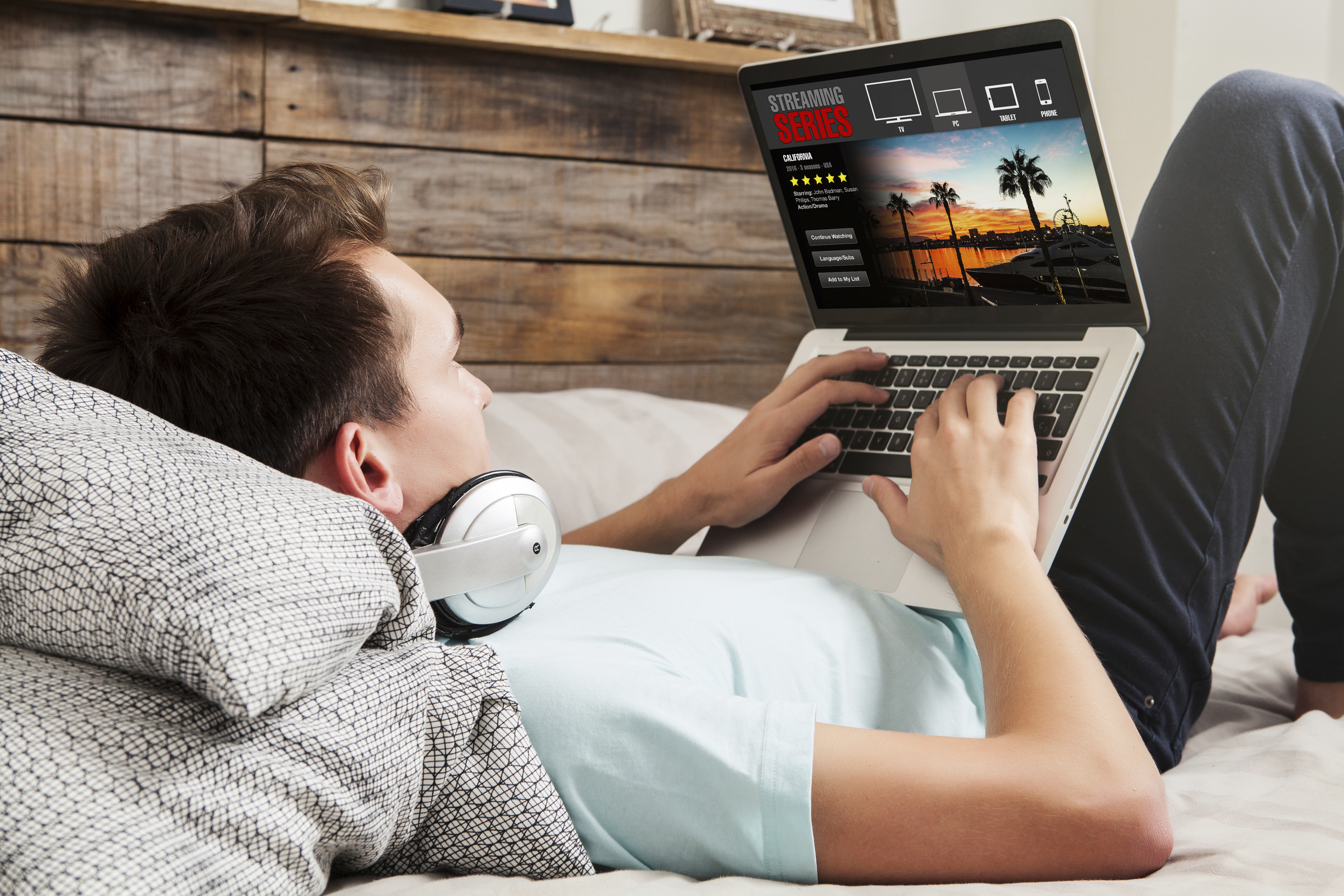 PlayStation Vue
The Rundown
Channels: 45 to 90, with ABC, CBS, Fox, and NBC available live in select markets
Cost: $30 to $65 per month, with premium channels like HBO and Showtime available for retail price (though both are included in the $65 Ultra Slim package)
DVR Features: Cloud DVR will automatically record your favorite shows for 28 days, whether they're available on demand or not
Stream to: Apple TV, Amazon Fire TV, Android and iOS devices, Android TV, Chromecast, PlayStation 3 and 4, Roku, Mac and Windows desktops
Number of Streams: Five simultaneously
Despite the name, PlayStation Vue isn't just for people who own Sony's PlayStation console. Instead, it's a full-fledged streaming service that you can access from your computer and most streaming media players. Its $30-a-month Access Slim plan includes a solid selection of channels, but most notable is CBS (at least in some regions), which you won't find on any other service.
The 90-channel, $65-a-month Ultra Slim may actually be the best value though, because it includes HBO and Showtime — which would otherwise cost you an extra $26 every month. Depending on which channels you want, you could save money by jumping up to the Ultra plan instead of tossing in add-on packages. Ultra is discounted to $55 a month for anyone subscribing by January 5, with the price guaranteed for a year — making it practically a steal.
SEE ALSO: How to Cut the Cable Cord: 6 Steps to Stream TV and Save Money
In addition to HBO ($15) and Showtime ($11), you can buy a number of other add-ons: Cinemax ($15), Epix ($4, included in Elite and Ultra), an Epix and Showtime bundle ($14), a Spanish language bundle ($5), NFL RedZone ($40 per season), Fox Soccer Plus ($15), Machinima ($2, included in Elite and Ultra), and Polaris ($3, included in Elite and Ultra). While these extras will run up your costs, you'll find a number of them bundled in higher-price packages, meaning upgrading may be cheaper than adding them.
The sports offerings on Vue are particularly good, with ESPN included in the base package and NFL Network, NBA TV, NBC Golf, and more sports-specific channels added in the $35 Core package. Plus, having CBS gives you access to NFL coverage — at least if you're in an area that can stream CBS live.
PlayStation Vue is also the only cable alternative to include DVR functionality at present. You can pause, fast-forward, and rewind — though some programming restricts this, and you can only pause live TV for five minutes. Any shows you add to "My Shows" will automatically be recorded and stored for 28 days, even if they aren't available on demand. While watching with Vue isn't exactly like watching cable with a DVR, it's a reasonable approximation.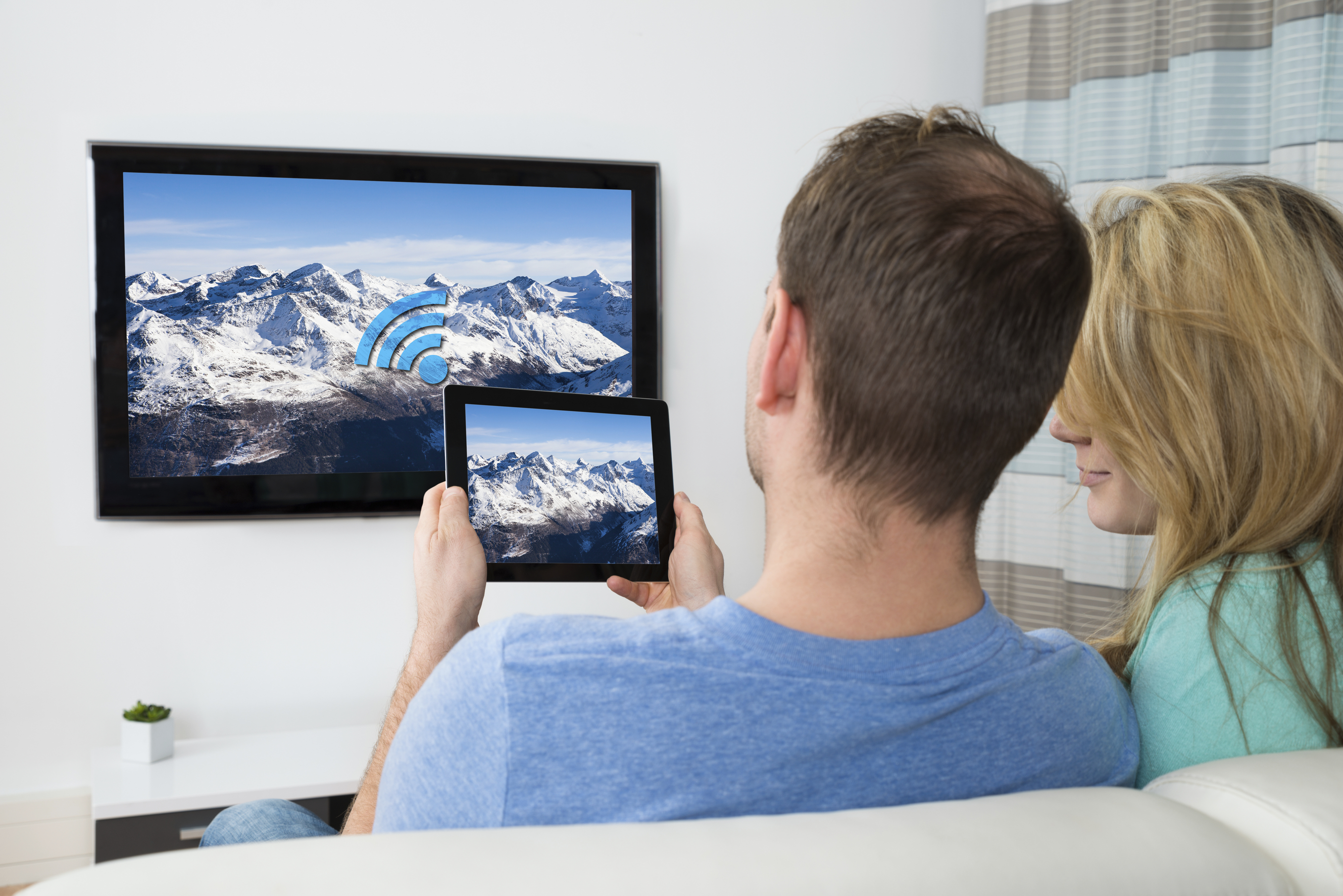 Sling TV
The Rundown
Channels: 30 to 50, with numerous add-on packages, including Fox and NBC in select markets and ABC for an additional fee ($5 as part of the Broadcast Extra package)
Cost: $20 to $40 per month, with extra channel packages available for $5 to $15 each and premium channels available at retail price
DVR Features: Currently in beta
Stream to: Apple TV, Amazon Fire TV, Android and iOS devices, Android TV, Chromecast, Roku, Mac and Windows desktops, Xbox One
Number of Streams: One for Sling Orange, three simultaneously for Blue, and four for Orange + Blue
Sling TV is the budget option of the bunch, starting at just $20 a month. Sling offers two basic packages: Orange ($20 for 30-plus channels) and Blue ($25 for 40-plus channels). But unlike DirecTV and Vue, in which each price tier adds channels to the previous tier, Sling Orange and Sling Blue are totally different packages. Though the two have some overlap — both offer AMC and CNN, but only Orange has ESPN and only Blue has Fox — if you want everything, you'll need to subscribe to both and get 50 channels for $40 a month.
If you stick to Orange or Blue you're getting a decent value, but the value of the 50 channels in the $40 Orange + Blue package is more iffy. After all, Vue offers 90 channels for $45.
Sling remains the best budget buy out there for viewers who just need a few channels.
The value proposition gets even worse when you start looking at Sling's add-on packages. These bundles of specialty channels range from $5 to $15 for anywhere from one to 27 channels. With 19 channel bundles and three premium channels — HBO ($15), Cinemax ($10), and Starz ($9) — available, your price can really jump up. Sling does offer a wide variety of regional bundles, with more than 40 Spanish language channels as well as packages of Chinese, Hindi, Urdu, and Italian language channels. However, some are simply channels that are already included in DirecTV and Vue's lineup — like ABC, ESPNU, Disney XD, and CNBC.
Sling was the first service to make cable networks easily available to cord cutters, but with competition heating up, Sling has fallen somewhat behind its rivals. Still, it remains the best budget buy out there for viewers who just need a few channels.
Is It Time to Cut the Cord?
So is it time to give cable up for one of these services? Streaming has definitely reached the point where it's a viable alternative, but you'll need to check that the channels you want are available and review the costs before making a decision. Each service does offer a one-week free trial, so you can check them out to see if they'll work for you — just remember to cancel before you get billed if they aren't a good fit — and be aware that promotional pricing ends soon for several of these plans.
Readers, have you tried any of these three streaming services? If so, what are your thoughts? Would you recommend one over the others? Let us know in the comments below!
---