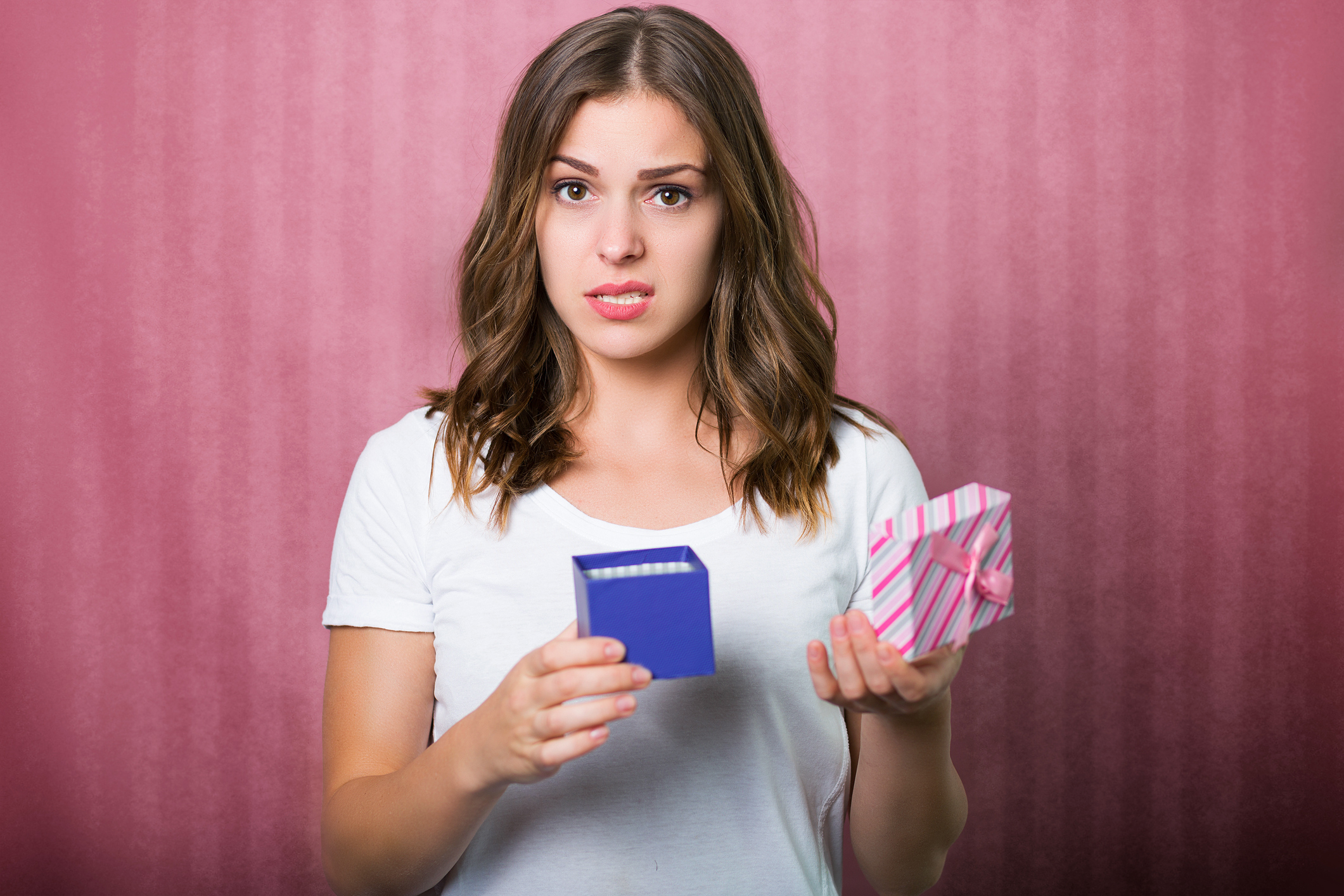 'Tis the shopping season, and also the return season. Many holiday gifts are exchanged among friends, only to be exchanged at the store.
In all the fervor, make sure you read the fine print. We've rounded up a few important notes to keep in mind as you're buying — and returning — things this holiday season.
One Third of People Will Return a Gift
According to a 2015 study from the National Retail Federation, some $63 billion in holiday merchandise was returned last year. That was 10% of holiday sales, and 2% higher than the annual rate of returns. One out of every three gift recipients returned at least one item last holiday season!
The NRF reports that 24.6% of retailers change their return policies during the holidays.
Furthermore, the study found that 31.9% of people rarely or never include a gift receipt or original receipt when giving gifts.
Maybe you typically don't pay much attention to return policies, but at this time of year you can't afford not to. The NRF reports that 24.6% of retailers change their return policies during the holidays. And that adjustment isn't necessarily in your favor — 21.3% of those that change end up enacting tougher policies.
What Makes a Good Return Policy?
Store return policies can be as varied as the goods they carry. You want to have a sense of what's good and what's not. Consumer and money savings expert Andrea Woroch provides a few clues.
"The characteristics of a good return policy include extended time to make a return (anywhere from 60 to 90 days or unlimited time to make a return, such as Nordstrom offers), flexibility to make returns in-store or online, ability to return without a receipt by swiping credit card or looking up rewards account," she says.
"Another important plus is to be able to return a defective item even if worn or used."
In contrast, there are signs that a policy should make you think twice about shopping at the store. These include: a return period of 14 days or less; exchange or return for store credit only; and return fees, such as restocking fees on electronics or kitchen appliances. Some retailers even track your number of returns, to combat so-called "return abuse," which can limit your shopping.
Also be on the lookout for retailers who charge for return shipping, says Woroch.
Return Policies on the Nice List
Some names frequently crop up when it comes to return policies. Woroch says Nordstrom has one of the best: "There is no deadline on a return, and items that have been worn or used can be returned as long as there is a valid reason for returning the item, such as it was defective."
She also likes Anthropologie for their receipt-less returns (as long as you have an account).
SEE ALSO: 50 Retailers That Let You Buy Online and Return In-Store
Kudos go to Bed, Bath and Beyond because it places no time limit on returns. Plus, it'll issue a return in the original form of payment with a receipt, or a merchandise credit without a receipt.
"They can look up purchases made in the last year if you don't have a receipt and even if they can't find it, they will give you store credit for the product's current selling price," says Woroch.
These Stores Are Grinches
Woroch isn't keen on Forever 21 because it only allows in-store exchanges or returns for store credit, and limit your return/exchange to just 14 days.
Overstock also makes the "naughty" list because it refunds only 40% of the price for returning open or used products.
These Returns Are a Mixed (Gift) Bag
Target "can run your credit or debit card to pull up proof of purchase to make returns so no receipts are necessary," says Woroch. But she's less happy that it limits receipt returns to $175 a year, and charge restocking fees on electronics.
Woroch calls T.J. Maxx/HomeGoods/Marshalls,"so-so" for only allowing 30 days to make a return. "So if you sit on that item for too long, you are stuck with store credit only," she says.
How to Shop Smart for Returns
Be prepared if you want maximum benefit. "Make sure you have a gift receipt, or you could get stuck with a lower value if the item you want to return or exchange is now on sale," warns Woroch. "Take pictures of your receipts or request a digital copy be sent to your email, as many stores offer this option these days."
SEE ALSO: Get What You Really Want! A Guide to Store Trade-In Policies
However, even if you don't have your receipt, you may not be up a creek. If you don't have one, bring an ID. "More than 60% of retailers require a customer to show ID when returning an item without a receipt. This is because some stores limit how many times you can return purchases within a set time period," says Woroch.
Avoiding shipping charges? Many major retailers will accept returns of online purchases at their brick-and-mortar stores. You might have to wait in line, but you'll save a bundle on shipping and the hassle of re-boxing a gift and mailing it out.
Don't open what you don't want. You could be on the hook for a hefty restocking fee just for cracking the lid. "Amazon cranks up the charge to 50% for software, used books, and DVDs," says Woroch, who again mentions Overstock's nasty 60% penalty for opened items.
---