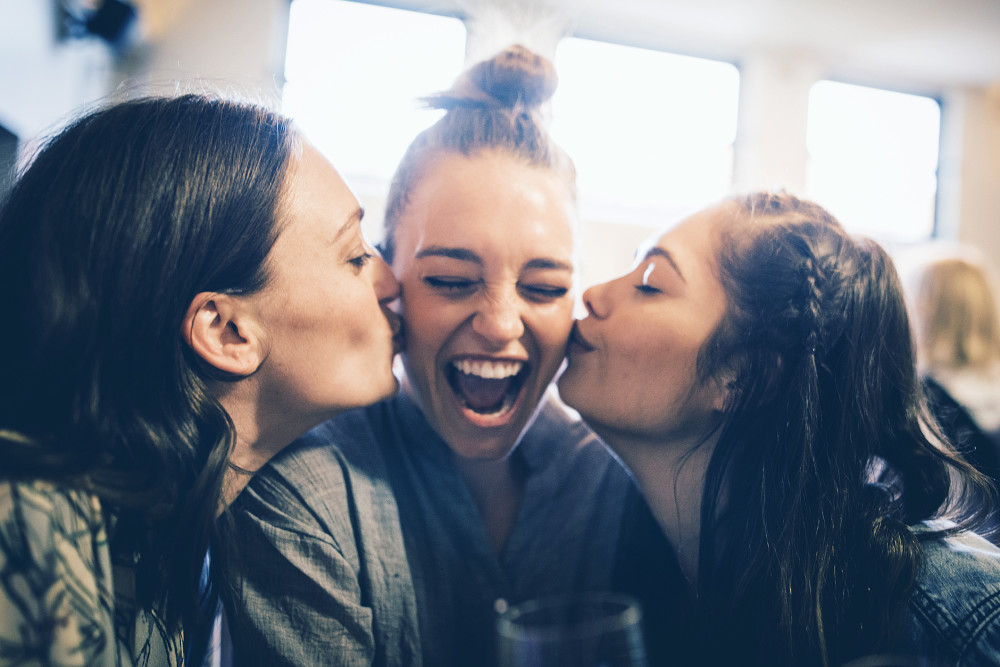 Forget overpriced dinners and relationship pressure. Galentine's Day is upon us! This holiday was created on Parks and Recreation by Amy Poehler's character Leslie Knope. "It's only the best day of the year," Knope said. "Every February 13, my lady friends and I leave our husbands and our boyfriends at home, and we just come and kick it, breakfast-style. Ladies celebrating ladies. It's like Lilith Fair, minus the angst. Plus frittatas."
Since it's an unofficial holiday, you don't have to celebrate on February 13 and there are no prescribed rules. It's really an excuse to get gal pals together and have fun. Following are 15 Galentine's Day ideas for you and your crew.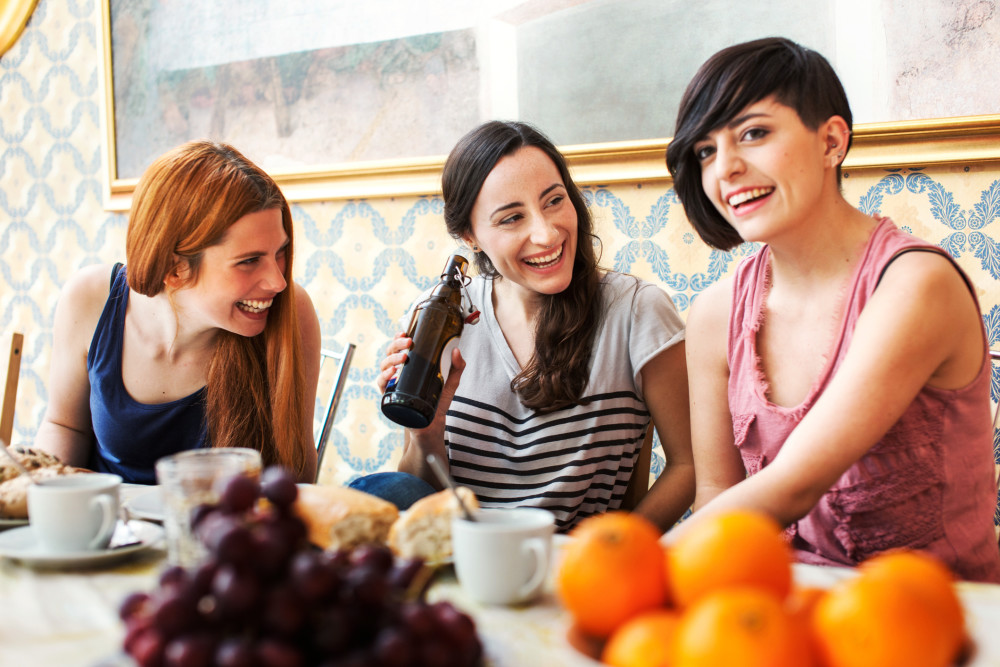 Brunch
Brunch is the most obvious choice. Even before Leslie Knope gathered her friends in Pawnee for Galentine's Day breakfast, Carrie Bradshaw met up with her crew for brunch all over Manhattan on Sex and the City. Plan an outing at your favorite breakfast or brunch spot, or host a brunch party or brunch potluck. (Frittatas optional.)
Book Club
Hold a book club meeting and choose a book that explores female friendship, like Rainbow Rowell's Attachments, Elena Ferrante's My Brilliant Friend, or Margaret Atwood's The Handmaid's Tale (soon to be a Hulu show starring Elisabeth Moss). For more ideas, check out this list of 25 female friendships in literature.
Movie or TV Night
Prepare some snacks and have friends bring drinks for a TV marathon. The obvious choice is Parks and Recreation, but other options include Sex and the City, Broad City, The Golden Girls, and other shows that center around female friendships. Alternatively, make it a movie night with films like Beaches, Thelma & Louise, Spice World, Romy and Michele's High School Reunion, Bridesmaids, The Sisterhood of the Traveling Pants, or even Mean Girls.
Clothing Swap
Speaking of The Sisterhood of the Traveling Pants, get your friends together for a clothing swap. Though you may not be quite the same size, you can exchange accessories, and you'll get to refresh your wardrobe. Afterwards, donate leftover items to charity or brave the possible judgment of the vintage shops for the possibility of a little cash or trade-in credit.
SEE ALSO: American Apparel Shuttering Stores After Sale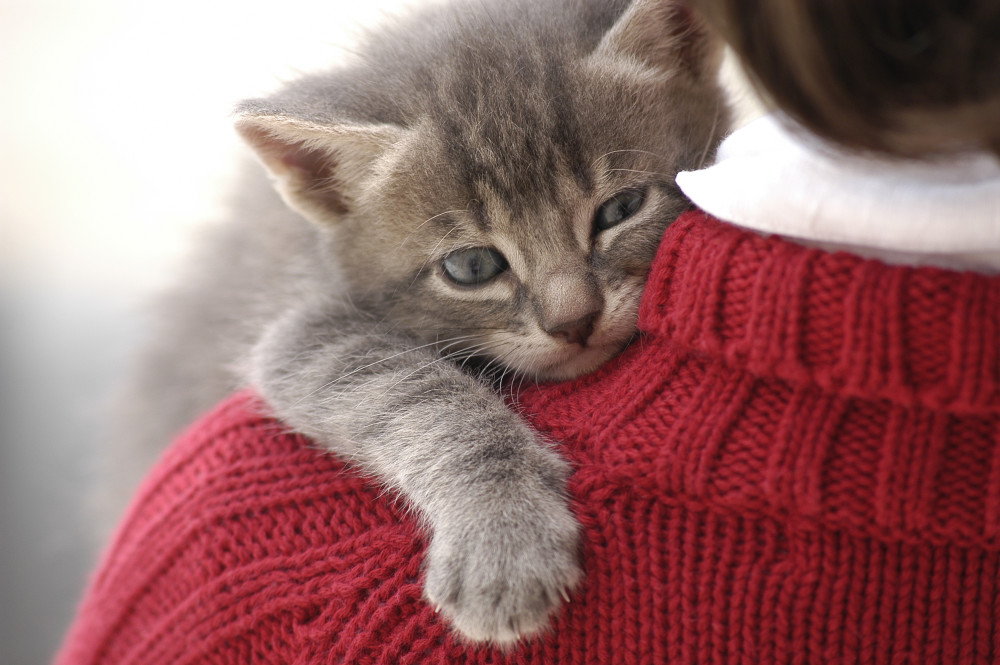 Cat Café Trip
Even if you have a significant other, you can get some guilt-free cuddles on the side at a local cat cafe. Usually the cats are available for adoption, so you could end up with a lifelong companion!
Volunteer Day
If you want to give back and spread the love beyond your immediate group of friends, find a volunteer opportunity. Consider local charities, animal shelters and cat cafes (see above), parks, or women's shelters. Not sure where to begin? Check out sites like VolunteerMatch that can help connect your crew with a worthy cause.
Workout Time
Research has shown that having a workout buddy helps you stay motivated, and one of the latest studies indicates that having a new exercise partner can increase the amount of exercise you do. Some workout studios offer buy one, get one free or discounted classes for couples or friends around Valentine's Day. They may even have Galentine's Day-themed workouts with special playlists.
SEE ALSO: How to Save on Gym Memberships, Studios, and Equipment in 2017
Group Activity
If a yoga, barre, or cycling class sounds too tame, find a fun and active group activity you can all try out together. For example, you could head to a rock-climbing gym, or channel your inner Katniss Everdeen at an archery range.
Art, Cooking, and Other Classes
Tap into your creativity and take a class together, whether it's a tutorial on anything from cooking to welding, or a BYOB painting class. (If you want to drink alcohol during an activity, though, it's probably best to skip welding.) Better yet, consider weekly classes and learn a new language or a new skill like knitting or coding.
Crafting Fun
If your friends are already a crafty bunch, pick a project and host a craft night. Mosaics of your friends made from the crushed bottles of their favorite sodas might be overly ambitious, but there are plenty of craft night options — including edible ones, like cupcakes. Definitely have snacks on hand, and for a special Galentine's Day theme, make a girl-power playlist, from Beyoncé to Bikini Kill.
Game Night
Get together for a game night with Cards Against Humanity or old-school picks like poker, euchre, Risk, or Monopoly. If you'd rather have a night out, book some time at a bowling alley or head to a local trivia night.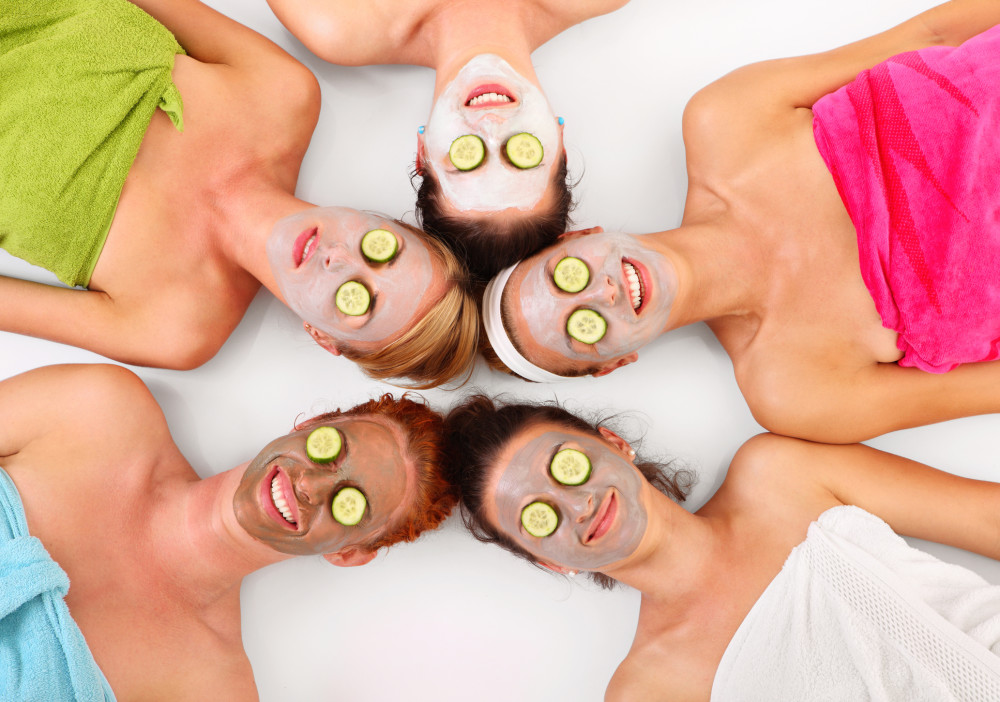 Spa Day
Spend Galentine's Day Donna Meagle-style, in a Jacuzzi (with or without a crystal Buddha head). Book a spa day for you and your friends for massages or pool time. If that's not in your budget, pamper yourselves at a nail salon or blow-dry bar.
Girls Night Out
This might be obvious, but getting your favorite gals together requires some planning. After a day of pampering or culture (see above), find a place for dinner that can fit everyone's budget and then go out for dancing, drinks, live music, or karaoke (or all of the above).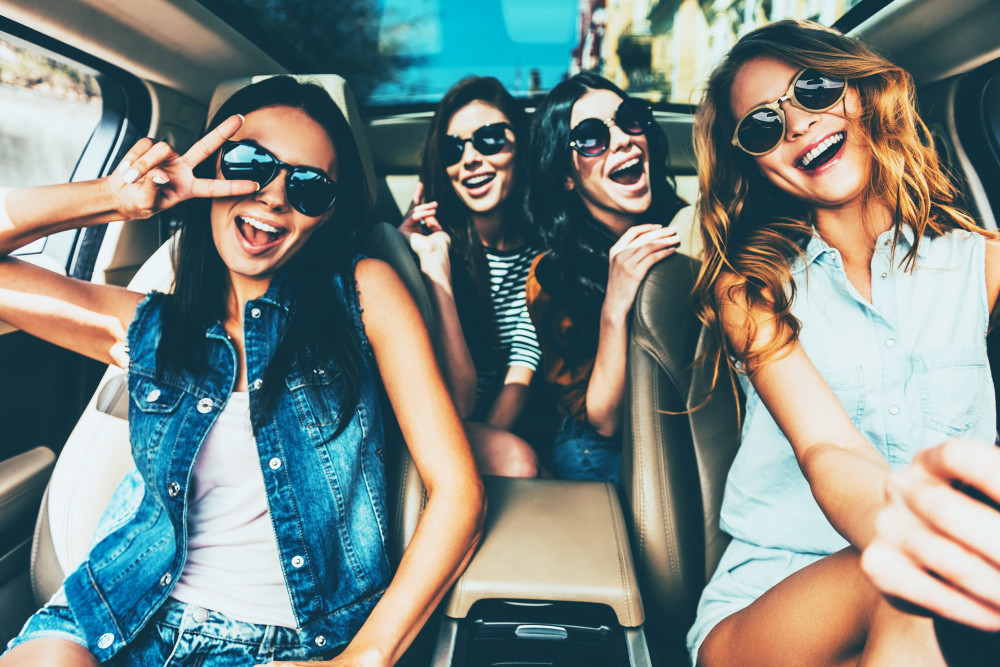 City Exploration
Be tourists in your own city. If you've always wanted to take a bus tour, visit local museums, or see weird local attractions, then make plans to finally do it. Or maybe you've all wanted to check out a tour of a local brewery or vineyard? Plan the day as if you were from out of town for a mini-staycation.
SEE ALSO: 10 Awesome Travel Deals That Are for Locals Only
A Serious Girls Getaway
Maybe a staycation is just a practice run for a vacation with your favorite ladies. Discussing where you can go and what you want to do is part of the fun, and planning ahead will ensure you can save up and find the best time to travel together. Ideas include a local camping trip, a road trip to a music festival, a longer stay at an all-inclusive resort, a cruise, or even an overseas backpacking adventure.
Whatever you do this Galentine's Day, remember the wise words of Leslie Knope: "Hos before bros. Uteruses before duderuses. Ovaries before brovaries."
Readers, what other fun ideas do you have for celebrating Galentine's Day? Let us know in the comments below!
---