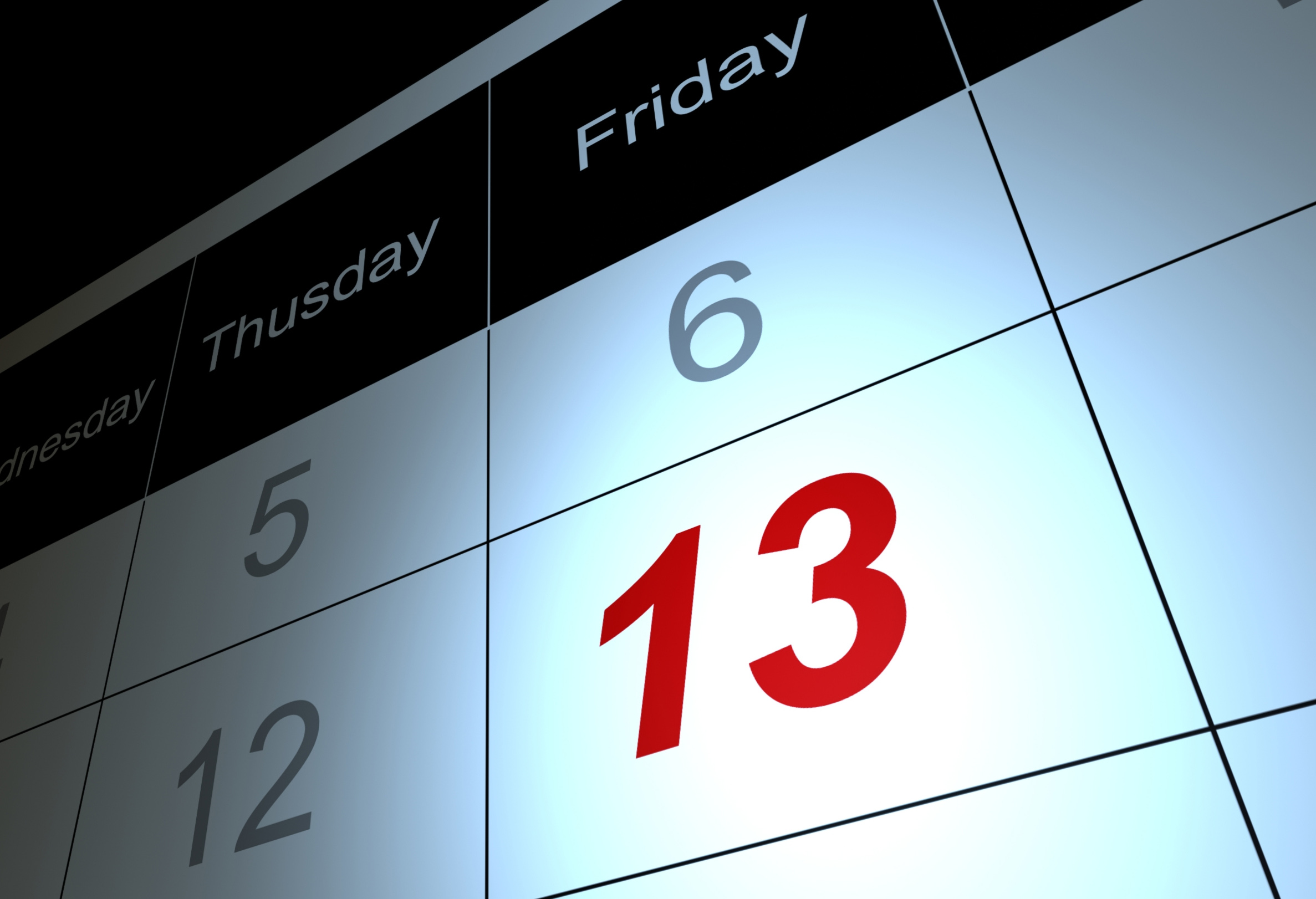 Many consumers are more cautious on what is sometimes categorized as the "unluckiest day." For the brave shopper, though, Friday the 13th can be a day to take a risk. Whether you want to have a more economical wedding or you're just in need of a cheap holiday, today is the day to score some serious savings.
Brave the Skies for Less
Even those who aren't superstitious feel less inclined to fly on this forbidden Friday. It seems that our friends across the pond are the ones who benefit the most from overly cautious travelers. On average, fliers could save about 5% on the 20 most popular flights out of the UK today. Most notably, flights to Gran Canaria are 44% cheaper today than usual.
SEE ALSO: How to Find Deals on Silly and Fun Holidays
If you're not in the UK, don't let that deter you from looking for cheap travel. Plenty of other big city destinations are likely to have discounted fares. A travel expert at Kayak, Suzanne Perry, noted that "prices fall significantly for many destinations on Friday the 13th."
Commemorate the Day With Inexpensive Ink
If you've been wanting a tattoo, but aren't thrilled about the price tag, Friday the 13th is a great day to take the plunge. Last year, we saw several shops in New York marking the day with special savings — and many of them are participating once again this year.
This time though, other major cities have their own parlors jumping on board. Chicago and Phoenix both have a number of shops running deals for today. If you don't live in these cities, it's still worth checking with your local parlor. These kinds of promotions are becoming very popular, and you just might be lucky enough to find one taking part.
The majority of parlors offering discounted tattoos have a sheet of specific designs to choose from, usually themed for Friday the 13th.
The most common price you'll see is probably $20 ($13 for the art plus a $7 mandatory or "lucky" tip). However, some shops will have flat fees for larger pieces, in the range of $40 to $50. There are other catches to be aware of, too. This is not the day to ask for that superhero ink you've been planning.
The majority of parlors offering discounted tattoos have a sheet of specific designs to choose from, usually themed for Friday the 13th. You'll also find these promos are often restricted to certain parts of the body, and a max number of tattoos per person. Just be sure to follow the rules, don't kill the vibe, and you'll be fine.
Lucky Savings on Clothing and More
If you're in the market for some wardrobe additions, today might also be your lucky day! Cents of Style is offering $13 off the lowest marked price on dresses via code "LUCKY13", plus free shipping. And Old Navy, which is already boasting up to 50% off sitewide, is giving shoppers an extra 13% off in-cart. Most surprising is that this also includes Everyday Steals, which are typically excluded from extra discounts. You'll also bag free shipping on $25 instead of the usual $50 minimum. It seems to be a great day to bag ski and snowboard jackets as well, since The House is offering up to 70% off for its Friday the 13th savings.
Readers, what's your take? Are you excited to shop on Friday the 13th today, or will you be playing it safe at home? Let us know in the comments below!
---