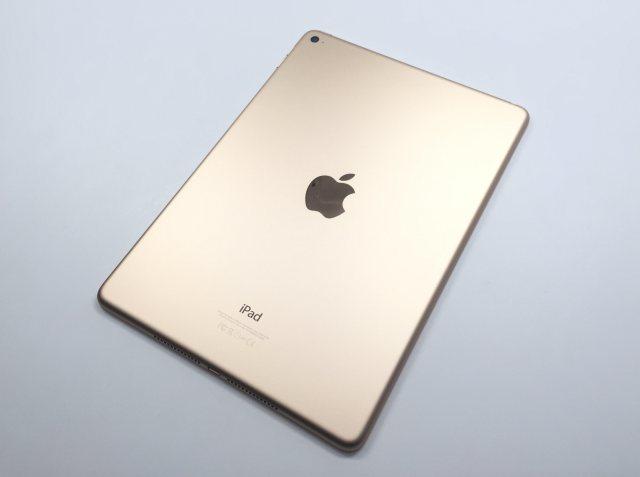 While Apple has been hinting that it would be unveiling new products in March for some time now, it's only in the past week or so that details have begun to emerge. And although a new iPhone and new bands for the Apple Watch will be revealed, the anticipated announcement that seems to be causing the most excitement is the emergence of a new iPad.
iPad Pro, Not Air
Many people first thought the company's new tablet would be a third generation iPad Air, but 9to5Mac has since reported that it will essentially be a smaller version of the iPad Pro.
The 9.7" iPad Pro will feature the same A9X processor as the 12.9" Pro and is said to ship with the same amount of RAM (4GB) with room for more. Also like the larger edition, this new iPad Pro will support the Apple Pencil and will feature a Smart Connector and stereo quad speakers. Apple is also reportedly working on a Smart Keyboard that's small enough for the new tablet.
Some iPads Will Go on Sale Soon
Experts anticipate that the new iPad Pro tablet's price will fall between that of the iPad Air 2 ($499) and the 12.9" iPad Pro ($799).
And while this tablet won't replace any existing iPad models, many analysts believe that Apple will discontinue the iPad mini 2 (currently $249 for a 16GB model at Staples) and first generation iPad Air (currently $299 for a 16GB model at Walmart) during the announcement. As a result, shoppers can expect prices to drop on retailers' remaining inventory of those items.
If past trends are any indication, anticipate prices to drop by an additional 12% to 25% once these items are discontinued. That means retailers could sell the iPad mini 2 for anywhere from $149 to $175, while the iPad Air could sell for $224 to $263.
A Smaller iPhone Is Also Coming
Along with a 9.7" iPad Pro, Apple is expected to unveil a new 4" iPhone, the iPhone SE, and several new bands for the Apple Watch. Apple's news event will take place on March 22 and not March 15 as originally thought, coming just a day before the company is scheduled to appear in court to answer to the FBI's request for access to information on the iPhone of one of the San Bernardino shooters.
Readers, are any of you thinking about buying a new iPad? Will you wait for the announcement or buy now? What do you think of a smaller iPad Pro? Sound off in the comments below!
---
Related DealNews Features: