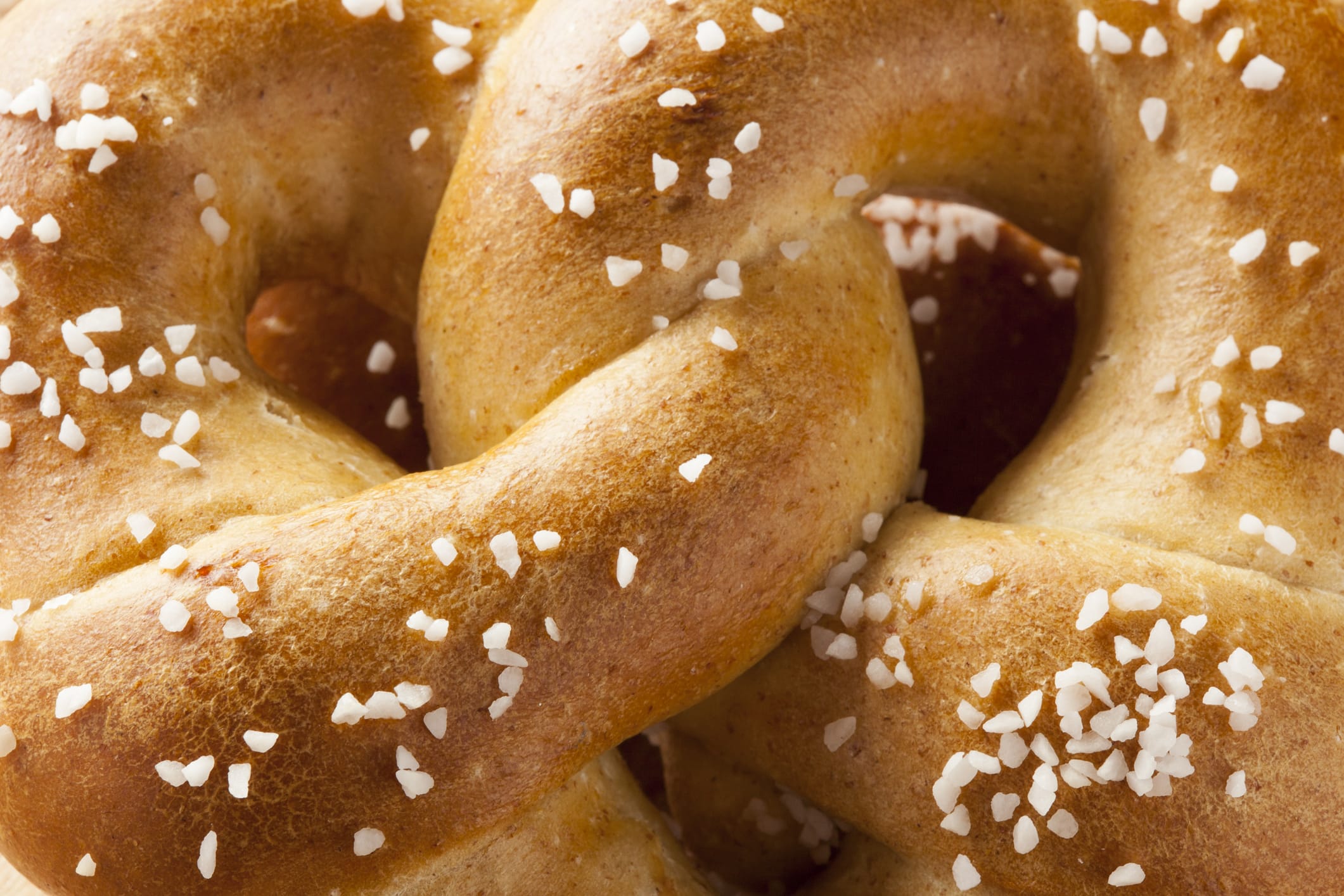 Whether you think food holidays are silly, or you've got all your favorites marked on a calendar, they're definitely a great way to find a free snack.
National Pretzel Day is no exception, and it's finally here! Read on to see all the places you can score these golden brown twists without breaking the bank.
Free Pretzels, No Catch
Auntie Anne's
Download the app and you'll receive an in-app coupon that can be redeemed for an original or cinnamon sugar pretzel, with no purchase required.
Wetzel's Pretzels
Head to your local shop (stadiums, theme parks, and airports are excluded) and ask for a free pretzel on April 26.
SEE ALSO: 15 Things You Can Always Get for Free
Philly Pretzel Factory
Treat yourself to a totally free pretzel on National Pretzel Day. Even better, be one of the first 100 customers at your local store, and you'll receive one free pretzel every day in May. Find a location here.
Cumberland Farms
Swing by a new or newly remodeled location from 12 pm to 6 pm on National Pretzel Day to score a free fountain or frozen Chill Zone drink when you buy any hot pretzel. Find your nearest location here.
Snyder's of Hanover
Street teams will be giving away free bags of these popular pretzels at eight ballparks across the country. Scoop up a bag with flavors like Honey Mustard and Onion, Hot Buffalo Wing, Jalapeno, and S'mores. Click here to find out where you can score your own bag.
SEE ALSO: How to Find Deals on Silly and Fun Holidays
Not Free, But Definitely Cheap
Pretzelmaker
Hit up your nearest participating location and wish the store a "happy birthday" to score a pretzel for only 26 cents. Choose from original salted or unsalted.
Ben's Soft Pretzels
From 1 pm to 7 pm at participating locations, you can score a free pretzel when you give to a good cause. The stores are taking donations for the Intrepid Fallen Heroes Fund, and when you give at least $1, you'll be rewarded with a tasty treat. You can also enter a contest on the Ben's Facebook page to try to win a year's worth of free pretzels.
Readers, where will you be picking up free pretzels for National Pretzel Day? Did we miss your favorite freebie? Let us know in the comments below!
---