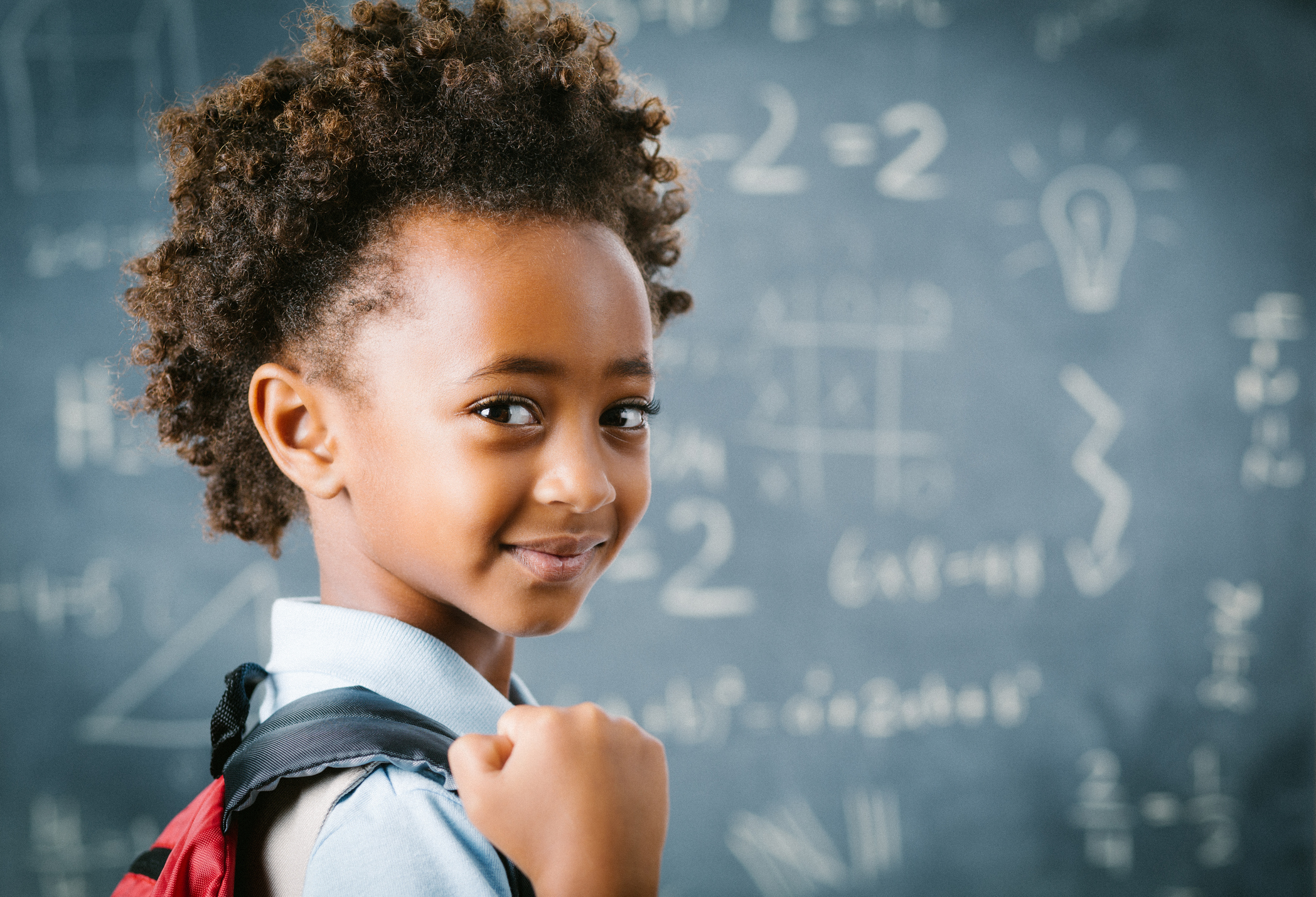 Back-to-school season is an expensive time of year for parents, so it's no wonder we're all looking for the best back-to-school deals. But smart shopping is more than just finding the best sale price (though that's certainly part of it). If you'd like to save cash this season, avoid certain shopping pitfalls.
Let's run down 14 dos and don'ts to help you make the most of your back-to-school budget this year.
Your 7 Back-to-School Must-Dos
DO: Make a list of everything you need.
Your school should have a list of required supplies, which is a start — but it's unlikely to be the entirety of your list. The new school year probably means it's time for new clothes and other necessities, and your children may have reached the age where they need their own computer to tackle schoolwork.
Make your list as detailed as possible. For example, don't just write "clothes," write "two pairs of jeans, five shirts." Instead of saying "tablet," put down "16 GB Fire tablet," for example. Having a list will help you avoid overspending, but if you only write down general descriptions, it's easy to buy more than you really need.
DO: Set a budget.
Now that you have a list, it's time to create a budget. Look at everything you need and break down how much you have to spend on each item. There's a good chance looking at the total will give you a case of sticker shock, but don't panic just yet.
This is the time to start weeding out what your child might want but not actually need. Though your child may beg you for that trendy backpack, it's not a back-to-school essential, and you can probably cut your costs.
SEE ALSO: 5 Steps to Create Your Perfect Household Budget
DO: Involve your child.
Back-to-school shopping can be a great opportunity to teach your kids about budgeting and prioritizing. Tell them what your budget is and let them help figure out how to spend it — within reason, of course. If that backpack won't fit into the budget, are they willing to set aside their allowance money until they can afford it?
DO: Wait for deals.
We know you're already waiting for deals, but you're unlikely to find everything you need on sale at the same time. When you head to the store to grab a great deal, you may be tempted to finish out your whole shopping list — but buying everything at once, even when some items are at a discount, means you'll miss deals later. There's no guarantee you'll find everything you need on sale, but patience is often rewarded.
DO: Price compare and price match.
Are you certain that sale item is actually a deal? Do a price check before you buy. This is a quick comparison of one store to another if you're shopping online, while price comparison apps (like DealNews) make in-store comparisons a snap. If another retailer has a better price, see if the store you're in will match that price so you don't have to hop from store to store.
DO: Buy refurbished electronics.
If you're looking for electronics, shop for factory refurbished items, which can have significant price cuts over brand-new electronics. These are usually slightly older — but still perfectly useable — models that have been returned and restored to like-new condition. Just like a new product, they often come with a warranty, which offers more peace of mind than buying used.
For more savings suggestions, check out our guide on buying a laptop for college.
SEE ALSO: What Does Refurbished Mean? How to Tell the Difference Between Not-New Items
DO: Take advantage of tax-free holidays.
Though you can expect crowded stores, you can also save a bundle by skipping the sales tax. If your state has a tax-free weekend, that's the time to shop. We have a rundown of when tax-free weekends are happening and what you can expect from them.
7 Back-to-School Shopping Habits to Avoid
DON'T: Purchase more than you need.
Even with a shopping list and a budget, you may buy more than you need. Before you hit the stores, make an inventory of what you already have so you don't double up.
Do you have unused or lightly used supplies from last year that are still good? Which of last year's clothes still fit and are in good condition? Are there any hand-me-downs from older children that you could reuse? Chances are you can scratch some things off your initial shopping list before even hitting the store.
DON'T: Buy everything right now.
We mentioned this earlier when we talked about waiting for deals, but it's worth repeating. We're not talking about just waiting a day or two, but sometimes waiting until the back-to-school shopping season is entirely done. Things like lunch boxes and backpacks will be heavily discounted after the school year starts, so try to make do for the first week or two.
DON'T: Wait until the last minute.
Though this may seem contradictory to the point above, it actually boils down to the same advice: Don't buy everything in one big shopping trip. If you wait until the day before school starts and rush off to buy everything, you won't have the opportunity to find the best deals. Start your back-to-school shopping early. Your budget will thank you!
DON'T: Get everything your children want.
Not only will buying everything your children really want destroy your budget, but in a few months they may find that what they want isn't what they want. The superhero notebook that's trendy today could be out tomorrow. Be careful not to let the ever-changing map of what's popular guide your buying decisions.
DON'T: Forget rebates.
Some deals come with a string attached: You need to mail in a rebate to get your discount. Don't let these fall to the bottom of a desk drawer and be forgotten, or the deal you snagged may not be a deal at all.
DON'T: Throw away your receipts.
Here's why: They allow you to return items if you do find you've bought too much, and they're necessary if you've purchased anything with a warranty. Some good backpack brands, such as JanSport and L.L.Bean, have a lifetime warranty that you'll want to take advantage of if a strap breaks a few months into the school year.
DON'T: Pay bottom dollar for everything.
We're all deal hunters here, but sometimes buying the least expensive product isn't actually the best bargain. Pens that leak and ruin clothes will cost you more in new clothes than you saved in pens. A backpack with a ripped seam means you just need to buy a second backpack. Take time to consider when it's worth paying a little more to get something that will last all school year.
SEE ALSO: 10 Weird but Cool Back-to-School Backpacks
Backpacks, which kids carry around all day, are a good example of something that's worth spending a little more on — and top brands have warranties so you won't have to worry about them falling apart. Check out our guides to buying backpacks for kids and college students before you shop.
Readers, what are your best back-to-school shopping tips? We'd love to hear about them. Let us know in the comments!
---