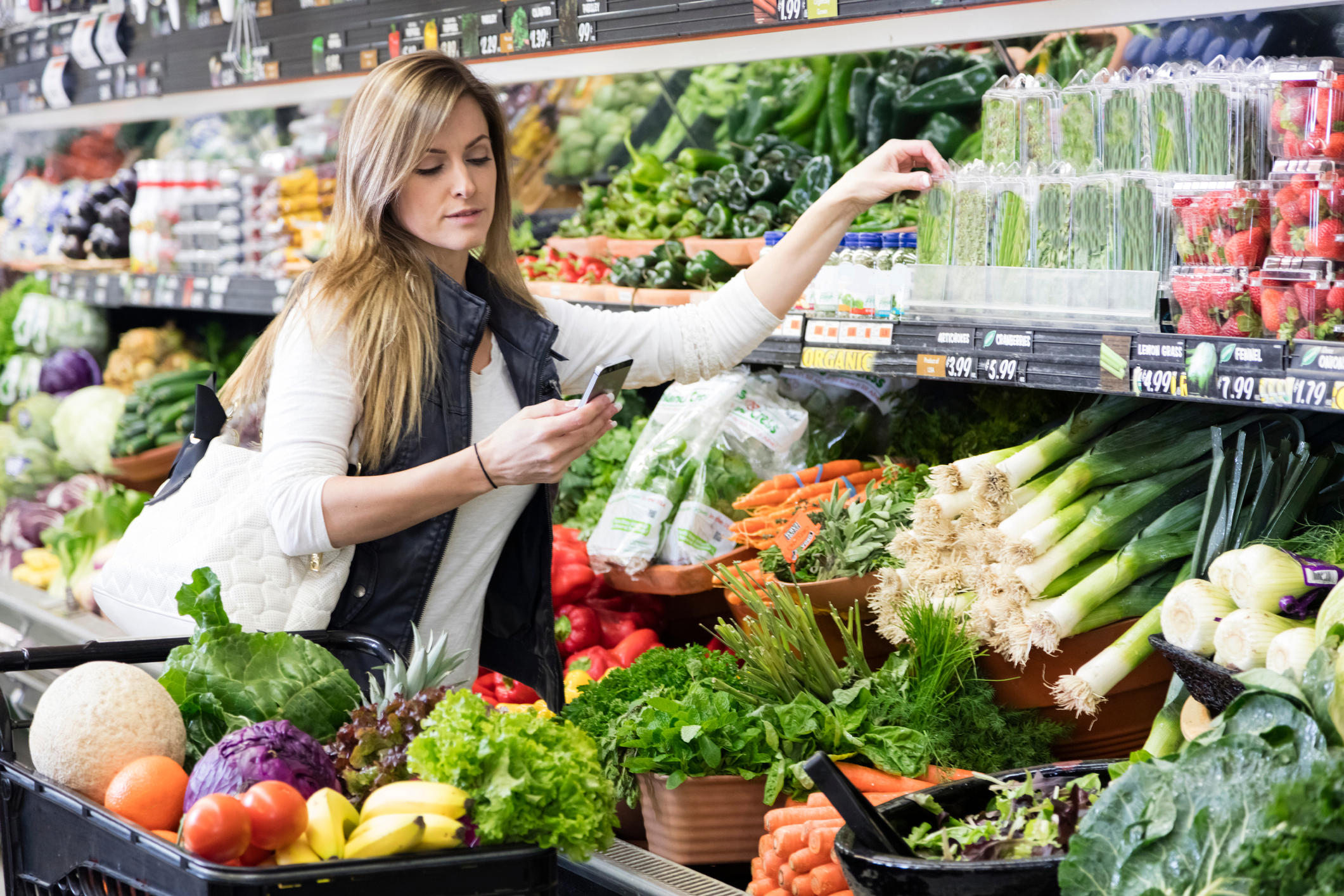 Eating healthy — especially organic — is tough on the pocketbook. Just browsing the produce section at Whole Foods Market can be enough to give you sticker shock, but that doesn't mean you should avoid this high-end grocery store. If you shop carefully (and don't let yourself be lured in by the brightly colored displays of pricey produce), you can find bargains at Whole Foods that are even better than those at your local grocery store.
Though we've rounded up items that are usually the best buys at Whole Foods, there's no guarantee they'll be the best buys in your area. Do your own price comparisons before rushing to gobble up Whole Foods deals.
When you're shopping, keep an eye out for Whole Foods' house brand, 365 Everyday Value. The brand offers a wide variety of products — both organic and non-organic — and has some of the best values in the store. For the items on this list, you should definitely check for a 365 Everyday Value option when possible.
SEE ALSO: This Bad Food Habit Could Be Costing You $2,000 a Year
That said, when it comes to these 10 products, you're likely to find that Whole Foods has the best price in town.
10 Items That Are a Great Buy at Whole Foods
Bulk Oats, Grains, and Beans
Buying in bulk is often a good value, and it's no different at Whole Foods. But some bulk products at Whole Foods can be notably cheaper than they are at your local grocery store, whether you're buying organic or conventional. You're also likely to find a lot more variety here, including things that may be hard to get at your local mega-mart, at good prices. Some dried fruits, notably raisins, can also be a deal, but check local prices.
Spices
These kitchen essentials are pricey no matter where you buy them. Worse, they lose their flavor if they stay in the cupboard too long, which can mean wasting a lot of cash. Again, the bulk section at Whole Foods has the answer. Prices are reasonable, and you can buy just what you need rather than a big bottle. If you're picking up spices for holiday recipes, this is the place to do it.
Organic Maple Syrup
While you can buy syrup on the cheap, if you want the real deal — 100% maple syrup — you're going to pay more. Whole Foods' 365 Everyday Value brand is probably the cheapest you'll find.
Organic Extra Virgin Olive Oil
Olive oil is a staple cooking oil in just about every kitchen. When you go organic, though, the price shoots up.
SEE ALSO: These 13 Foods Aren't What You Think They Are
Organic Coconut Oil
This high-heat cooking oil is a popular purchase — especially for those on paleo diets. Unfortunately, a coconut shortage is brewing, and prices are set to go up.
Organic Milk and Milk Alternatives
Your local milk prices will vary, but often Whole Foods has an edge over other brands. This is especially true for milk alternatives like almond, rice, or soy, you're even more likely to find the 365 Everyday Value products a bargain.
Organic Broths
While not entirely a must-have for home cooking, broths do bump up the flavor of almost any dish you use them in.
Organic Almond and Peanut Butter
You're almost certain to find almond butter — still something of a specialty item in mainstream stores — at better prices at Whole Foods than elsewhere.
SEE ALSO: The Ultimate Grocery Shopping Guide: Get the Best Deals on Household Essentials!
Frozen Berries and Veggies
Sure, the fresh produce looks awfully appealing, but frozen works just as well for cooking. Plus, it stays fresh longer and costs less.
Bakery Bread
Freshly baked bread is just plain good, and you may even find Whole Foods' bakery section to be cheaper than the one at your grocery store. Baguettes are always a bargain, but most basic loaves are reasonably priced. Don't worry that the loaves are unsliced; just ask, and you'll have the perfect bread for sandwiches or toast. (But if you won't eat it quickly, put it in the freezer.)
What Shouldn't I Buy?
Whole Foods has plenty of products to avoid. Steer clear of the meat market, which offers high-quality products at an equally high price. Prepackaged, prepared foods are costly, too — though depending on what you pick up, sometimes items at the salad bar (which goes well beyond salad) can be a good buy, at least compared to a similar meal out.
Steer clear of the meat market, which offers high-quality products at an equally high price. Prepackaged, prepared foods are costly, too.
Also, while it's stacked appealingly at the front of the store to draw your eye, be careful about buying produce. Prices can be hit-and-miss, and produce usually needs to be on sale to be competitively priced. Check the store circular for fruit-and-veggie deals.
Where Else Can I Go to Save?
The kinds of products you could once only find at Whole Foods — such as organic produce, and specialty foods like coconut oil and almond butter — are becoming increasingly common at major grocery chains and even big box stores. If you're trying to save on your grocery bill, check the grocery sections at Target and Walmart to see which retailer has the lowest prices on the items you're looking for.
If you have room to store bulk purchases, warehouse stores like Costco can also be a viable option, though they may not have everything on your shopping list.
Readers, do you have any budget-friendly Whole Foods favorites? If so, what are they? Let us know in the comments!
---