In other countries, a tip is exactly that — a little something extra for a job well done. But in the US, many livelihoods are dependent on tips. Furthermore, there is rarely a clear consensus on how much an appropriate tip should be, and practices vary by locale. In researching this article, we found conflicting opinions at every turn. And as The New York Times reported, the questions of whom and how much you tip are getting even more complicated with the introduction of electronic payments.
To help you out in nearly every situation, we've sorted through conflicting opinions to give you a clear guide to tipping etiquette. We've also thrown in a little personal expertise (your humble author has worked in service industry jobs ranging from waiter to valet parking attendant to cabana boy) for the perspective from the other side.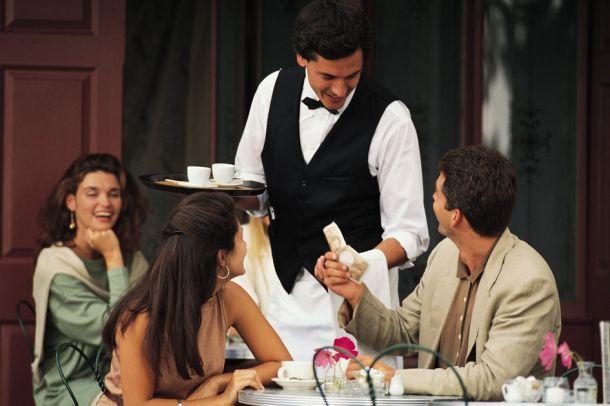 Waiters and Waitresses: 20%
Despite the connotation of the word, tipping should be mandatory at any restaurant that doesn't serve your food on a plastic tray. Federal law allows restaurant owners to pay tipped employees an hourly wage as low as $2.13, with the provision that if wages and tips don't equal the federal minimum wage of $7.25, the employer must make up the difference. While eight states require tipped employees to be paid the same minimum wage as everyone else, 19 states have only the federal minimum in place. (The other 23 states are somewhere in between.)
As such, a waiter's paycheck never amounts to much more than enough to pay taxes. Depending on location, taxes are calculated either based on sales or credit card tips, which tend to make up the bulk of a waiter's gratuities. In short, tips are a waiter's livelihood, so when the service you receive is acceptable, you should tip 20%.
While some articles would have you believe 15% is adequate, that hasn't been the case in decades and we'll be sending those authors a fax and/or a message to their beeper. Sure, if the service you receive is lousy and is clearly the fault of the waiter, you can leave less, but exercise good judgement. Tipping poorly will always reflect poorly on you if unjustified.
While you can calculate your tip pre-tax, the difference is negligible. Also if you use a coupon or gift card, remember when you get your adjusted total or credit card slip to tip on the original amount. Also, remember that service at a restaurant is a team effort and there are people whose job it is to bring you your food, fill your water glass, and clear your table, and your waiter is sharing his tip with them.
If it seems strange to you that a person's salary could be based entirely on the whims of the public, you are not the only one. In the past few years, we've seen a growing number of restaurants do away with tipping altogether. Instead, they've raised their prices slightly to include service.
While the higher prices take a bit of adjustment, they will seem reasonable when you realize you won't be adding on an additional 20% at the end of the meal. And it is especially nice not to have to do any math. Look for something along the lines of "service included" to be printed on the menu.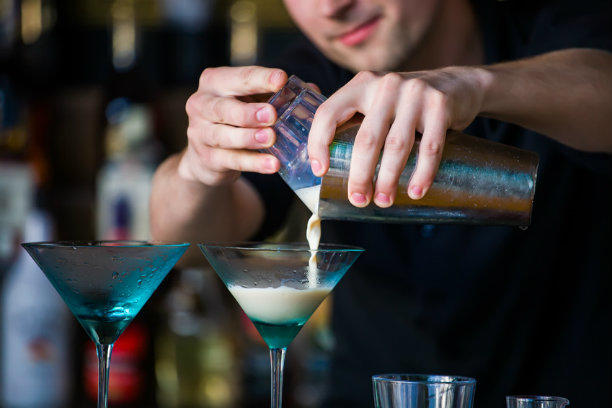 Bartenders: $1 to $2 Per Drink
Like waiters, bartenders are usually paid lower than the minimum wage and essentially live on the tips that they make. And those tips are directly proportional to the number of drinks they serve. You should tip accordingly. So sure, if you are just drinking beer, a buck a brew is fine.
But if you're ordering a fancy cocktail with a laundry list of ingredients that is going to take several minutes to make, you should throw down a Jefferson ($2 bill) or a couple singles. It's also worth noting that tipping your bartender well (without being obnoxious about it) almost always results in prompter service and frequently free drinks after a few rounds.
Note: If you run a tab, just tip 20%.
Barista: $1 or Less
It wasn't that long ago when the word "barista" was absent from most people's vocabularies. There was simply the guy who poured your cup of Joe. In the age of Starbucks ubiquity and all sorts of frappe-ed and latte-ed creations, making coffee has been taken to a new level. As such, people are more compelled than ever to leave a tip.
While the Washington Post says "tipping less than $1 on anything can feel a bit chintzy," you shouldn't feel weird just throwing a few coins in the jar. Whatever you call him, the guy making your coffee gets paid at least minimum wage, so tips really are an added bonus.
Food Delivery: 10% to 15%
Although a food delivery person won't be refilling your water or clearing your plates, he has to schlep your food across town and possibly up a flight of stairs or three or four. As such, you should reward him accordingly, with additional dollars if it's raining or snowing or is particularly cold outside. Remember, chances are if your delivery takes longer than expected to arrive, it's the result of something going on at the restaurant and not the fault of the delivery person.
Note: many people also consider it acceptable to always tip a flat amount in the range of $3 to $5, adjusting by a dollar or two depending on the order size, distance traveled, and weather conditions.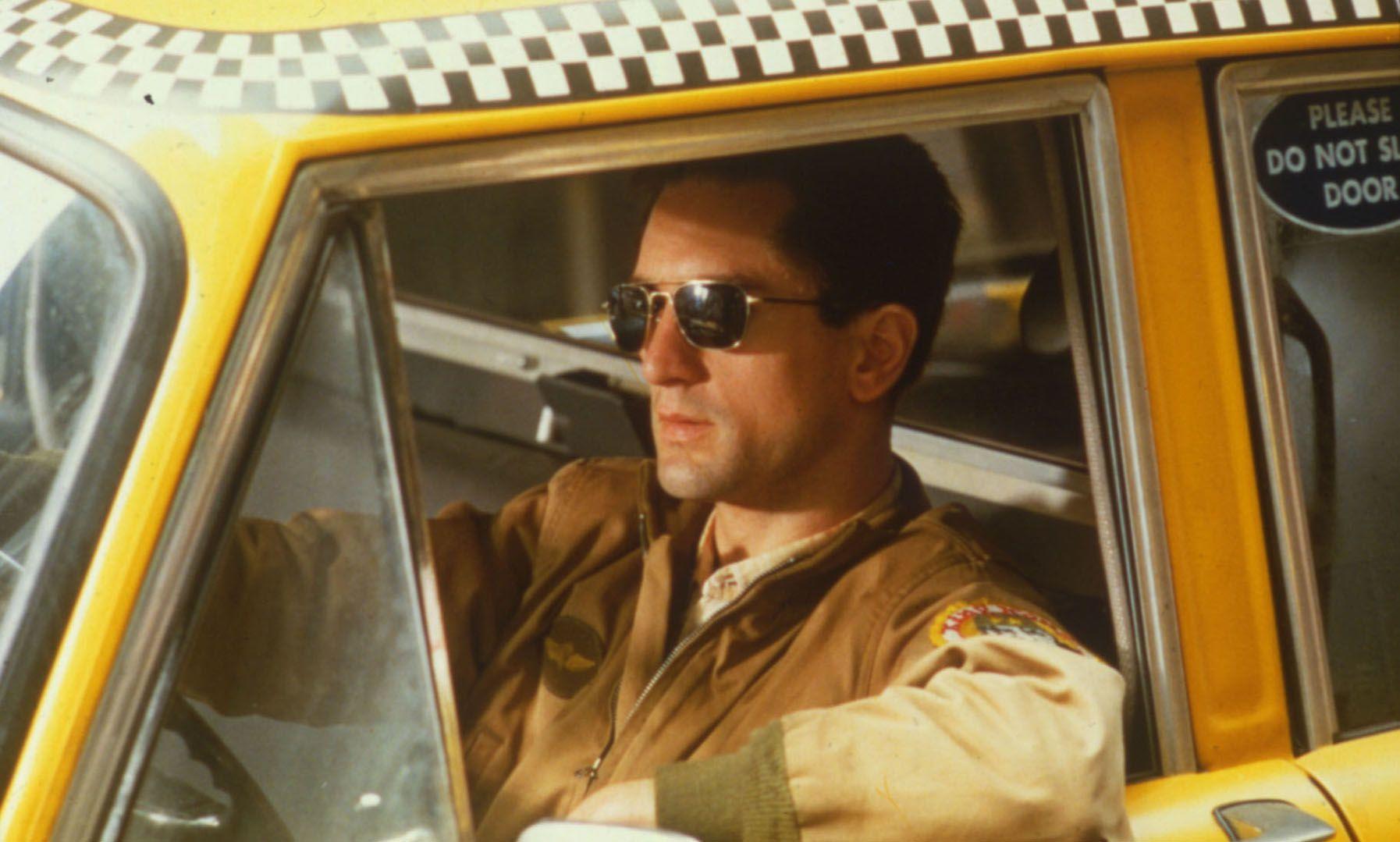 Taxi Driver: 15% to 20%
While 15% is still an acceptable amount to tip your cabbie, as Bloomberg reports, 20% has become the norm as a result of it being one of the automatic choices given when using a credit card. Of course, if your driver takes the "scenic route," you'll want to tip less (and possibly argue the fare). But if he goes beyond the call of duty to get you to your destination quickly, then be sure to throw in a little extra.
Car Service Driver: 15% to 20%
A long-running topic of debate — especially in my Brooklyn home base, where yellow cabs aren't as ubiquitous as in Manhattan — is whether or not you tip a car service driver. Many believe gratuity is included in the quoted rate. According to Gothamist, you should tip a driver the same regardless if the car is black or yellow.
In the age of start-ups, new ride-hailing companies like Uber and Lyft have arisen to give traditional taxi services a run for their money. Should you tip them? Uber states on its website that there is no need to tip your driver, but according to a Boston Globe article, your driver wouldn't mind if you did. Its competitor Lyft allows riders to add a tip using its app when rating drivers after the ride. As Uber drivers are only tipped 1% to 5% of the time and Lyft drivers 20% to 50% of the time, any amount would surely be appreciated.
Hairdressers, Barbers, Manicurists: 15% to 20%
According to InStyle, you should tip your hairstylist 20% for a job well done. If there are other stylists involved with washing or blow-drying your hair, they should be tipped as well. If your salon allows you to leave the tip at the front desk, they will divvy it up. Otherwise, you can divide your tip as you see fit. Guys should also tip 20% regardless of whether they go to a barber or stylist.
When getting a manicure and/or pedicure, tip 15% for each service rendered.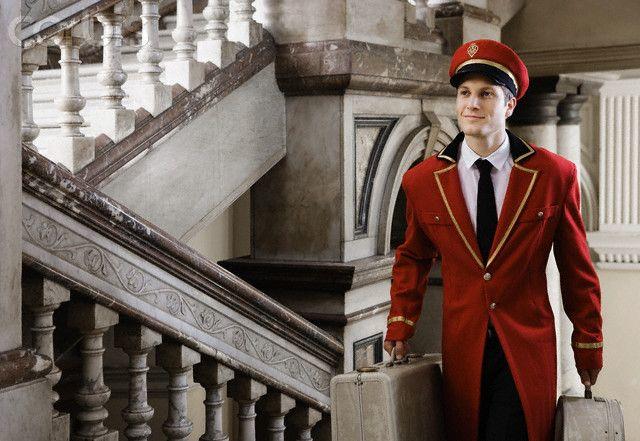 Skycaps and Bellhops: $1 to $2 Per Bag
When traveling, you should be sure to tip anyone who handles your luggage. For bellhops, $1 per bag is sufficient, but skycaps should receive $1.50 to $2 per bag depending on weight and bulkiness. A good tip will go a long way to insuring they get to where they're supposed to go.
Housekeepers: $2 to $5 Per Night
Hotel housekeepers are vastly underpaid and overworked, so it's always a good idea to leave a tip. It goes without saying that if your room gets skipped for cleaning then you can probably skip a tip, but otherwise leave $2 to $5 per night depending on the quality of cleaning and the price level of hotel. Many hotels leave envelopes specifically for tipping the housecleaning staff.
Valet Parking Attendant: $2 to $5
If you park your car with a valet, be sure to tip your attendant when he brings you your vehicle. (If you must, this is one of the few instances where it's acceptable to palm the tip.) If you are staying multiple nights at a hotel and are taking your car in and out, yes, you should tip every time you get your car. More than likely there will be a different attendant working that you don't want to stiff, but a good tip will also ensure prompt service should the same staff member be on duty.
What do you think? Is tipping out of control, or do you enjoy rewarding good service? Let us know in the comments.
---