When Valentine's Day comes around, society spends a lot of time telling guys how to "wow her." But no one seems to offer up many suggestions for guys. Well, in this one, short article, we're going to fix everything that's wrong with Valentine's Day! (OK, maybe we're just going to fix the one, small problem of not knowing what to get your boyfriend.) To make it even more convenient, we broke our suggestions down by "guy type."
Not sure exactly how much you love this guy? We've even given suggestions for a "cheap," under-$50 option and a "splurge," sky's-the-limit gift. (Of note: If you choose the splurge gift, then you probably love this dude, so you should propose, if you're not already married.)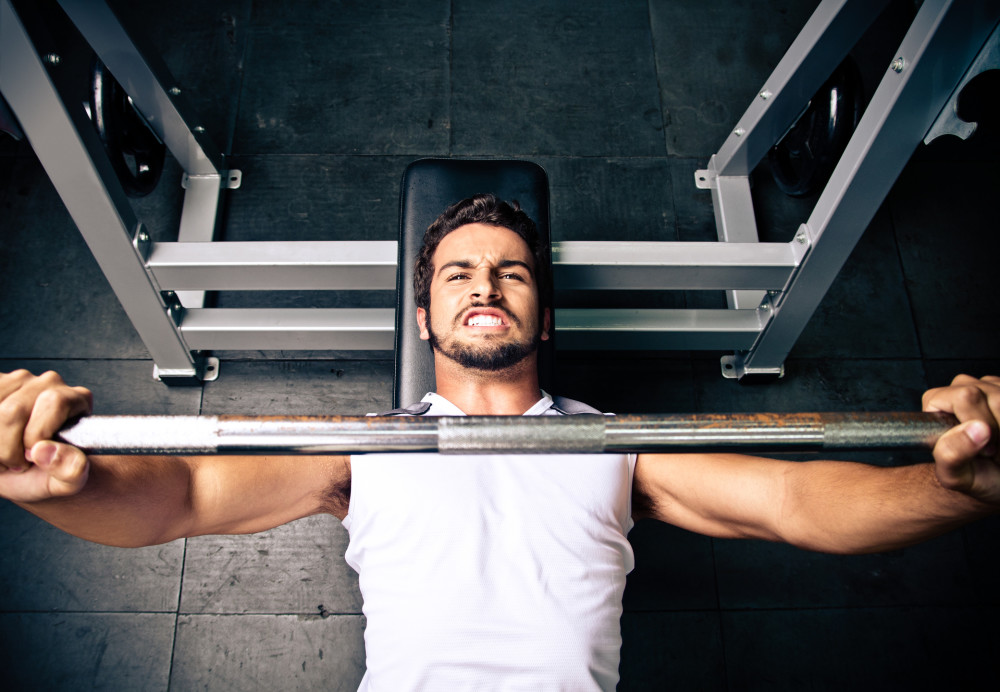 Health Nut Guy
Under $50: Workout music. Long runs and extended bench-sessions seem like they'd get super boring (says us, who do neither of these things), so give him something to take his mind off of the physical drudgery of staying in shape. Might we suggest the soundtracks to Flashdance, Footloose, and Magic Mike? (These are the most "active" albums we could think of.)
SEE ALSO: How to Save on Gym Memberships, Studios, and Equipment in 2017
Splurge: A Fitbit. Help him take his fitness to the next level with one of those activity trackers that are all the rage. A warning: Be sure your guy is into fitness before splashing out the cash on this, otherwise it could come across as a subtle hint that you think he's getting tubby.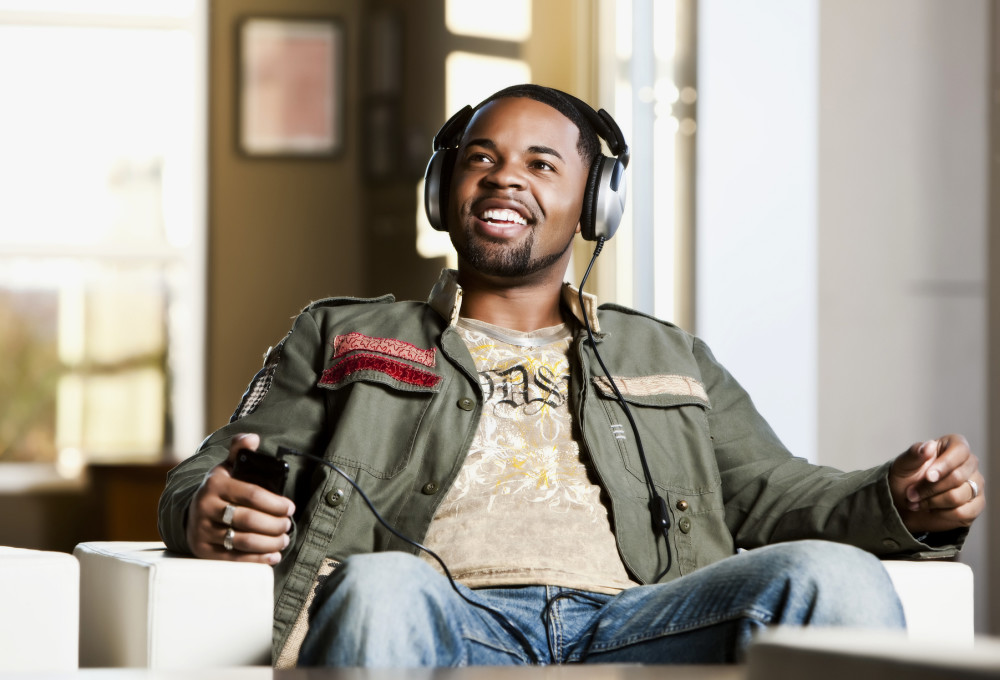 Hipster-Cool Guy
Under $50: Tickets to a John Hodgman live show or other similarly nerdy internet-famous performance group. How about Welcome to Night Vale or How Did This Get Made, maybe? Just search his phone's podcasts (avoid the temptation to check his texts and emails) and find out what he listens to, and see if they're doing a live show near you.
Splurge: A turntable or a really nice pair of headphones. Yes, this is a pretty stereotypical gift to get a hipster, but those guys really do love atypical stereo systems! If you get him something that really brings out the fidelity to his music, you'll never have to worry about his fidelity!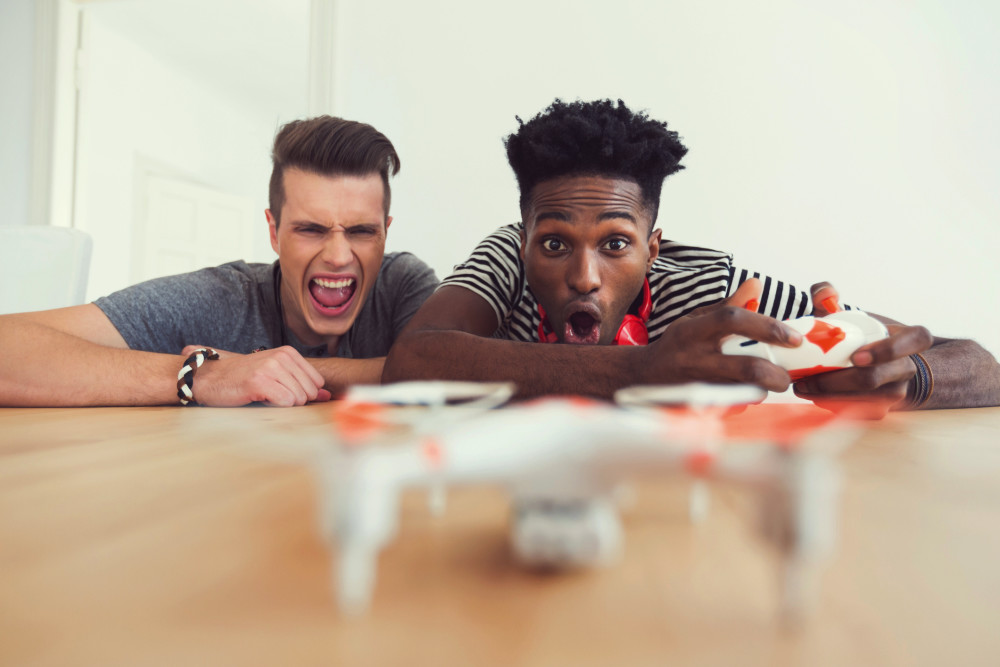 Gadgety Guy
Under $50: Cheap drone. Drones are so in right now and they've never been more affordable. Sure, at this price point they might be tiny and not have all the bells and whistles like an onboard camera, but they're still super fun to fly around the house, knocking over plants and terrorizing the dogs.
SEE ALSO: 9 Awesome Things You Can Do With a Drone
Splurge: Expensive drone. Drones are so in right now and the more pricey ones have cameras in them, so you can take live video of the thing flying around the house, knocking over plants and terrorizing the dogs.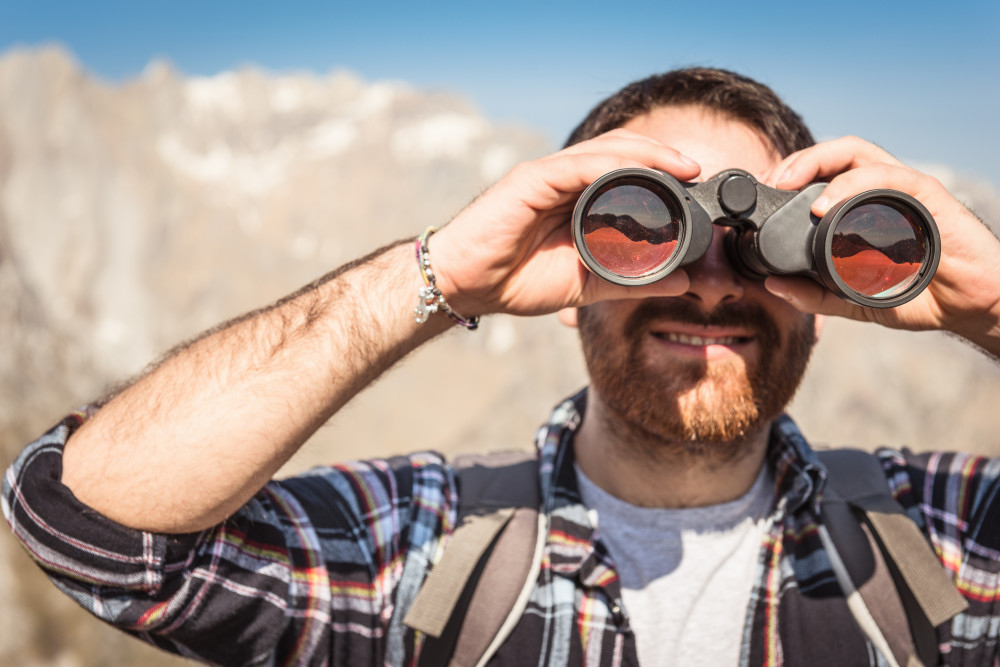 Outdoorsy Sportsman Guy
Under $50: Good socks. We know that sounds lame, but we're serious! Good socks are the kind of thing that means the difference between gross, blistery feet and a comfortable outdoorsy day. Plus, since it's a "silly" thing to spend money on, guys don't usually buy such things for themselves, but they're needed and will be appreciated.
Splurge: Binoculars. When out-of-doors, there are always things that are too far away to see, but one wishes they could view as if they were up close. Luckily, in the 1890s, the Karl Zeiss company introduced prism binoculars, ushering in a golden age of seeing faraway things.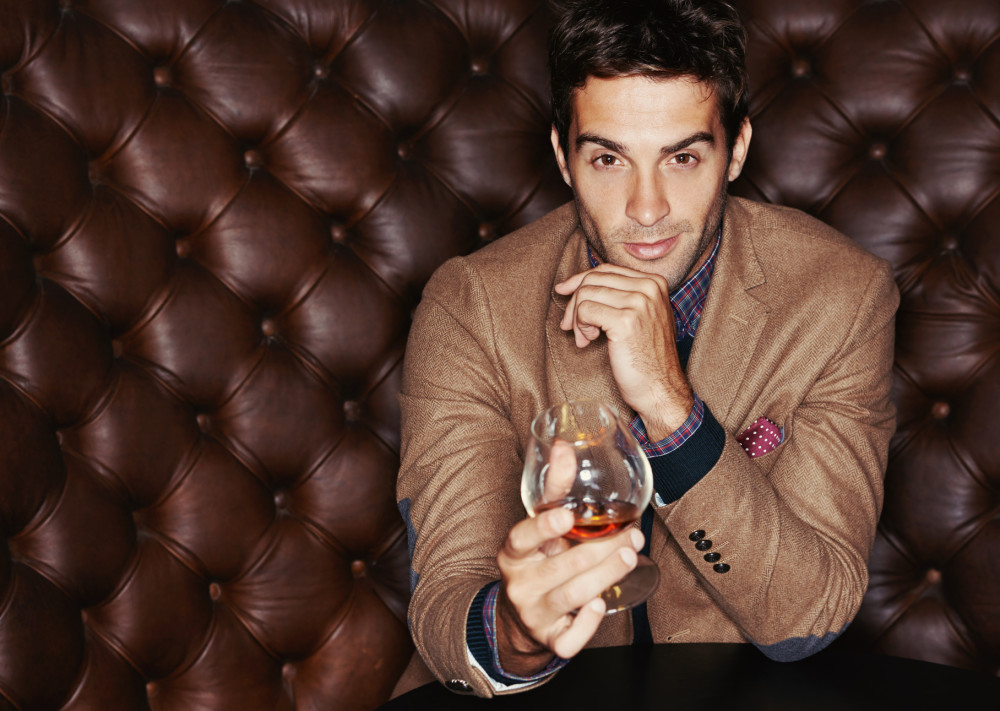 Alcohol Connoisseur / Booze Lover Guy
Under $50: Nice glasses. Despite what Brooklyn (and Brooklyn-inspired) bars try to tell you, drinking out of old mason jars isn't cool or fun and just makes you look like a broke college student. Give your man's drinking some class and buy him a set of his favorite booze-appropriate glasses.
Splurge: Alcohol-of-the-month club. The only thing tipple-appreciators appreciate more than a tipple is a free tipple. With this gift, you can even choose how much you splurge on this splurge as most places have one-, three-, six-, or 12-month packages. The only question you have to answer is: How drunk do you want your boyfriend to be?
Gamer Guy
Under $50-ish: Final Fantasy XV. CNET called it one of the best games of 2016, saying that after being in development for about a decade, it "has proved it was worth the wait." A warning: Do not let him start playing it, as all other celebration plans will be put on hold as he travels across the world of Eos.
SEE ALSO: 7 Great Ways to Save on Steam Games
Role-playing games not his thing? There are other titles that you can preorder for him, even if it means not having an actual, physical gift to give him. It's the thought that counts.
Splurge: Oculus Rift. You'll probably blow his mind by getting this high-tech VR system for him. Along with the HTC Vive, it's virtually the best gift you can get a gamer.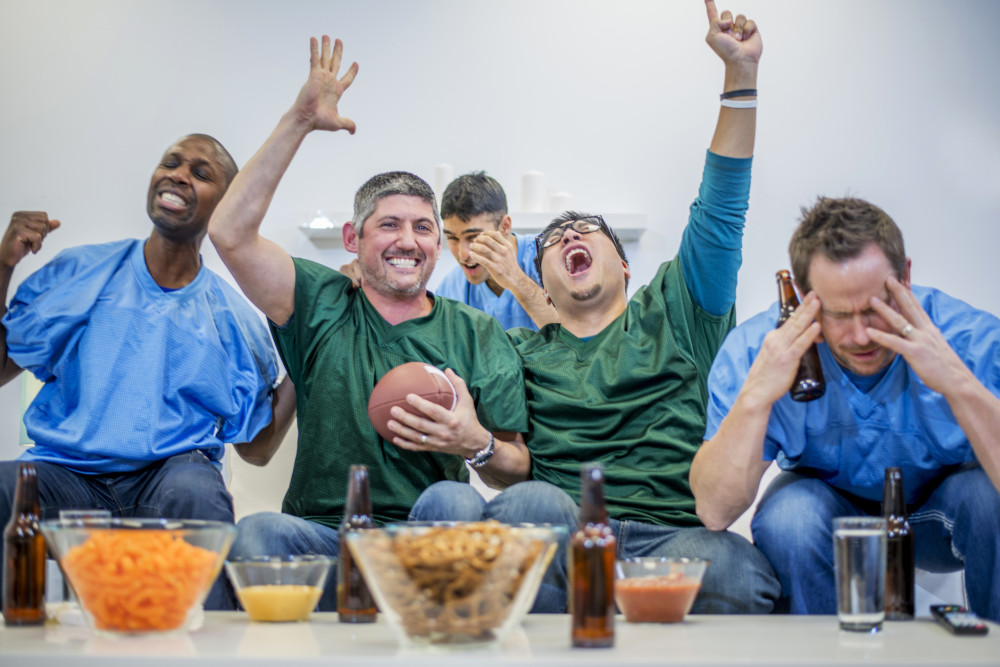 Sports Fan Guy
Under $50: Anything with his favorite team's logo on it. Beer glasses are a safe bet, as they double as glasses for non-beer liquids and thus are useful to all types of people. But really anything with the the right team logo is great because a) it shows you care enough to even know what his favorite team is and b) sports guys love showing off their love of their team. (Unless they're fans of The Mets, then they tend to keep that to themselves.)
Splurge: NFL Sunday Ticket, Center Ice / GameCenter Live, Extra Innings / MLB.com, or NBA League Pass. If your man likes a sport, get him unfettered access to all of that sport. Though, if you have an ulterior motive to this gift, namely that you're hoping he burns out on sports from overexposure and gives them up forever (just like what happened the first time his dad caught him smoking a cigarette), we have to tell you that it probably won't happen. Sorry.
Further, these kinds of packages aren't just for the "real" sports, there's also FOX Soccer 2GO and even CricketHD.net! Though, if he's that kind of guy, maybe you'd be better off following the gift guide for Hipster-Cool Guy (see above)?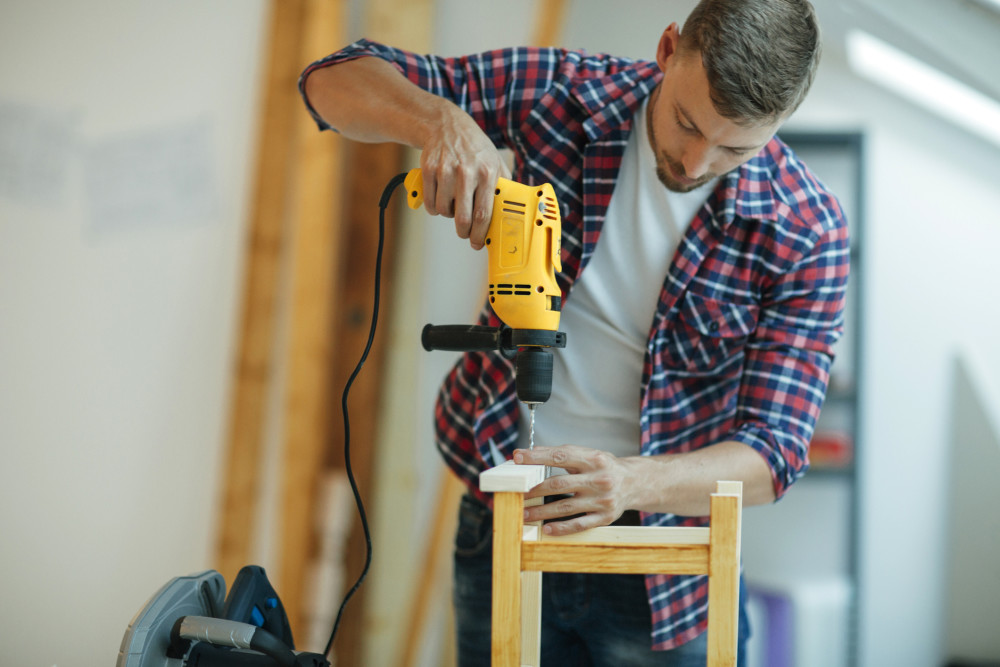 DIY Guy
Under $50: MagnoGrip. This magnetic bracelet helps the at-home craftsman keep nails and screws handy and secure, avoiding any potential "Fffffffuuuuuuudge" situations (as made famous in A Christmas Story). If your guy's ever said, "Hon, could you hand me that screw?" this is a home run for him and you.
SEE ALSO: What You Need to Know About the Craftsman Sale to Black & Decker
Splurge: A long-life cordless power tool battery. Nothing makes a great DIY build come to a screeching halt like a cordless tool running out of juice. (Well, sawing through a nail or drilling into a live power line could do that, too, but we're talking about non-deadly ends here.) Give his tools a well-deserved boost by getting him the top-of-the-line battery. (Note: Batteries from different manufacturers are not interchangeable, so check his toolshed to see whichever brand of tools he's loyal to.)
Foodie Guy
Under $50: A cookbook by a celebrity chef. Preferably his favorite celebrity chef (hint: it's probably not Guy Fieri, if he really considers himself a "foodie"). However, in a pinch, a classic from the likes of James Beard or Julia Child will do just as well.
Splurge: Dinner at a celebrity chef's restaurant. Preferably his favorite celebrity chef's restaurant (hint: it's probably not Guy Fieri's Donkey-Kicking Grille, or whatever it's called, if he really considers himself a "foodie"). However, in a pinch, anything with a Michelin star will do just as well.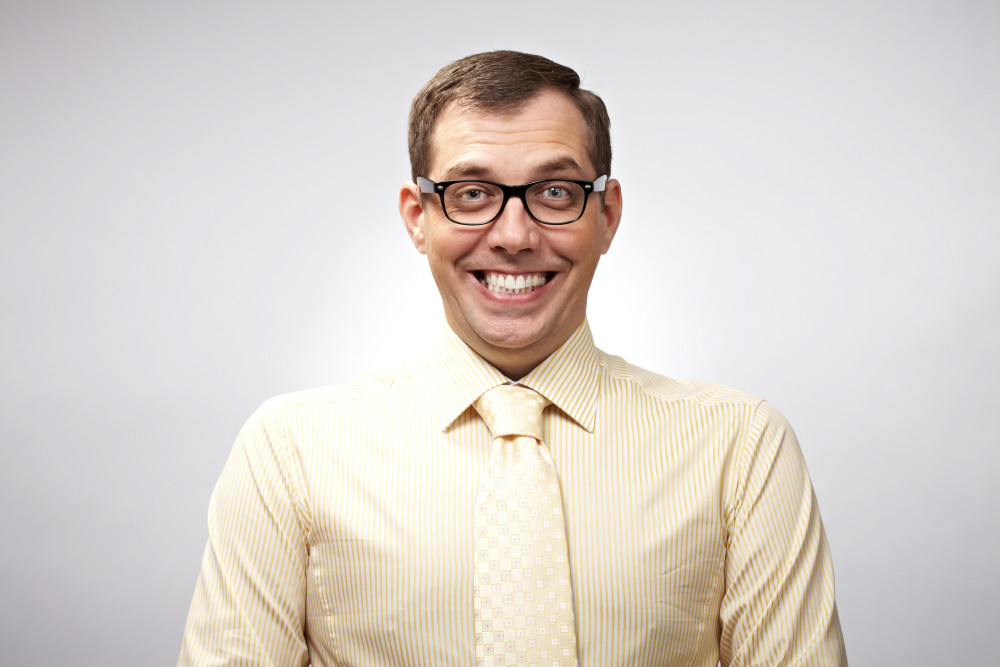 Culture Geek Guy
Under $50: Star Wars Black Series action figure. However, if you're going to go to a store to try and find one, that means you'll be getting him a Constable Zuvio, as that's the only one that's never sold out. Sure, he's not the most romantic-looking of all the characters, and he's also the character who was cut entirely from the final theatrical release of the movie, but who knows, it might become a collector's item, as so few people are buying it.
Splurge: Star Wars Black Series lightsaber. These expensive toys make all the right noises when you swing them around and hit things with them. No longer will your boyfriend have to make "vzzz vzzz CRACKLE" noises with his mouth, while waving around a spent roll of wrapping paper. What's that? You say your boyfriend isn't into Star Wars? Huh. Dunno, maybe get him a My Little Pony or something.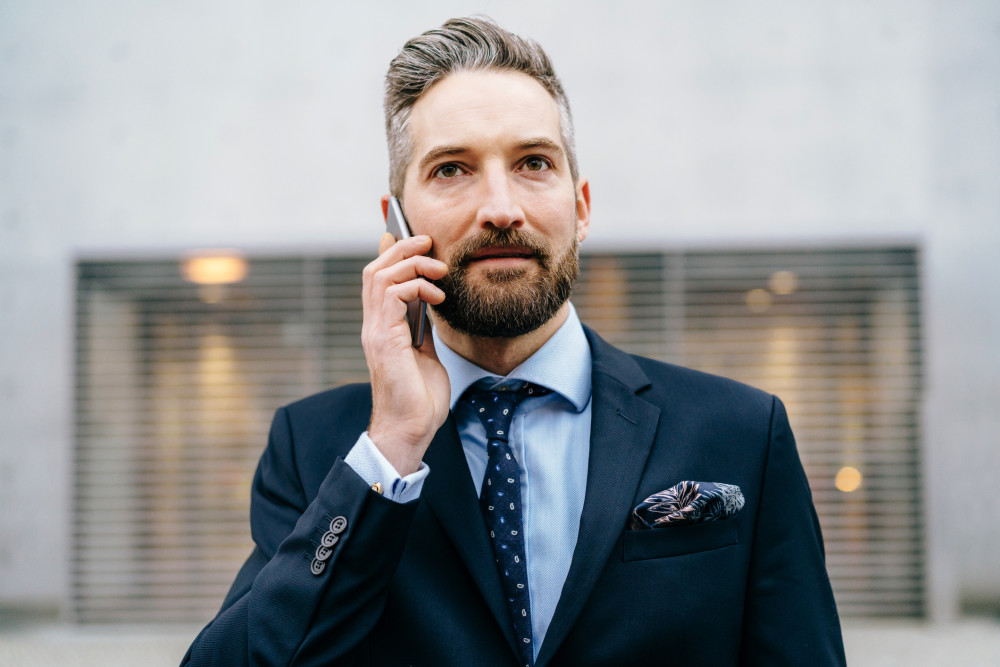 Dapper Guy
Under $50: Beard oil. How dapper can a guy be when he has dull, lusterless face-hair? If your man is follicularly challenged, then, dunno... get him a My Little Pony or something? Just kidding. Get a non-bearded man a sartorial accessory that he might not have thought to buy for himself, like metal collar stays or a pocket square.
SEE ALSO: Find an Awesome Valentine's Day Gift for Every Budget
Splurge: Spa day. Yes, men enjoy pampering themselves, too. Give him a day of massages and beard-trimming and watch how relaxed he gets. If you don't want to go all-in on a full package, getting him a professional haircut and straight-razor shave is also a solid choice. Just don't try to save money by offering to straight-razor shave him yourself. The red of Valentine's Day should come from heart decorations and not from blood-spurting, arterial neck wounds.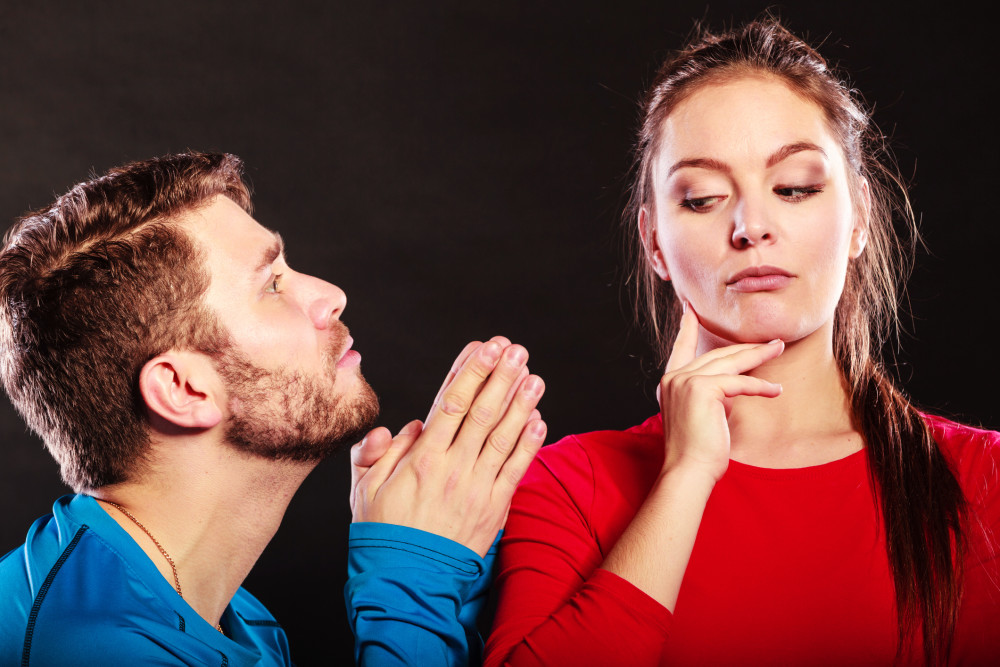 Co-Dependent / Needy Guy
For this type of guy, just being there is gift enough. That's all he really wants. (Actually, that goes for a lot of guys, not just the ones with psychological issues.)
New Guy
Just met the love of your life, like, three days ago? You're probably not sure which category your man even falls into yet, so why not get him something safe and generic, like chocolates. Or, if you want to use this romantic occasion for ulterior motives, you should buy him flowers! Yes, it's a nice gesture, but you can also use them as a litmus test for his personality! Does he fly off the handle with a "The @#$% is this about?! Only girls want flowers!" before throwing them out the window? Then he's maybe not marriage material. Dump that zero.
Does nothing on our extensive, very professionally put-together list sound like something your guy wants? No worries, because we've all been brainwashed into thinking that Valentine's Day is a day for lavishing the women in our lives with attention, not the other way around: So you're probably OK with doing nothing. And most guys are going to be so worried about whether or not what they got you is OK, that they won't even notice that you didn't get them anything!
What do you say, people who are buying Valentine's Day gifts for a man: Was there something we missed? Do you have better suggestions? Tell us about them, in the comments below!
---