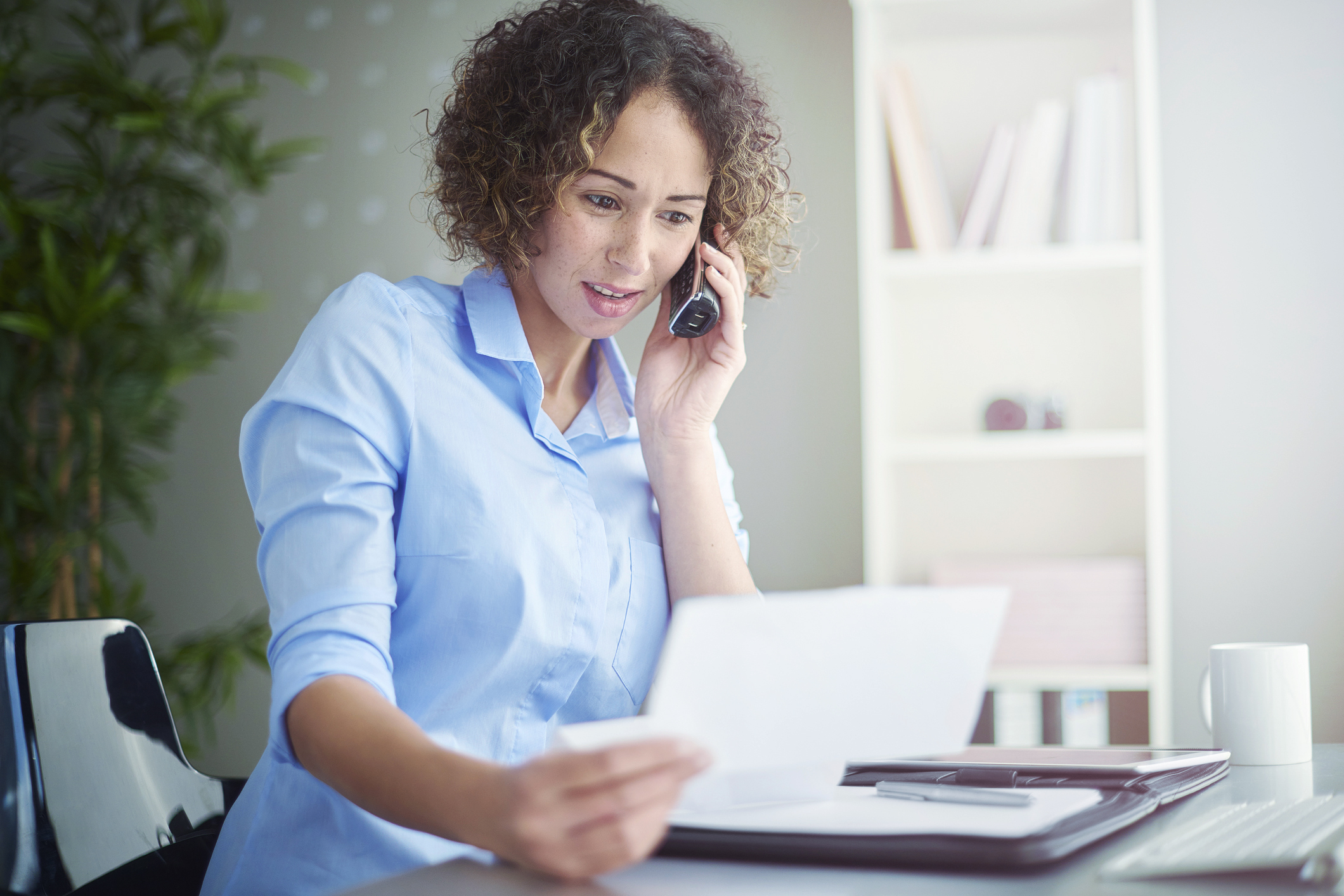 It's happened to us all: You come into conflict with a business. You're not happy with the service you received, there was a misunderstanding, or a lapse in communication. You've made every attempt to settle the situation, to no avail.
One solution is to take up the issue with your local Better Business Bureau. Filing a complaint with the BBB is straightforward, but what happens next?
DealNews spoke with a source inside the BBB, who asked to remain anonymous so she could be completely truthful about the process. She gave us the scoop on how customer complaints are filed, mediated, and ultimately resolved.
What the BBB Is, and What It Isn't
Despite its official-sounding name, the Better Business Bureau isn't affiliated with the U.S. government. It's a nonprofit organization aiming to facilitate better relationships between consumers and businesses, with a vision of "an ethical marketplace where buyers and sellers trust each other," according to the BBB's website.
When a complaint is filed, the Bureau tries to reach a resolution or compromise between both sides, and get businesses to maintain better standards. The BBB doesn't have the legal power to prosecute, press charges, or shut down businesses. It doesn't manage other types of disputes, either.
SEE ALSO: 5 Common Warranty Pitfalls (And How to Avoid Them)
"There are certain things we can't handle, like employee/employer situations," our BBB source says. "There has to be a marketplace transaction that takes place."
She continues, "We are always a neutral party. We don't take sides on any matter."
Take a situation where tenants feel shortchanged by their landlord. The BBB won't get involved; the issue is outside of the organization's purview. You also can't file a BBB complaint against any government-run organizations, like the U.S. Postal Service.
Instead, the BBB focuses strictly on cultivating better business by working to resolve transactional disputes between customers and business entities.
You can't file a BBB complaint against any government-run organizations, like the U.S. Postal Service.
Say you hosted a birthday party, and ordered a cake that arrived bearing the wrong name. You demand a refund from the bakery, but they won't comply. They might argue it's your fault for not checking the pastry before you paid.
The BBB can intervene in these types of situations. It'll look at the fine details, and try to mediate a solution that's palatable to both parties.
How Does the BBB Complaint Process Work?
When you file a complaint against a business with the BBB, it'll be forwarded to the Bureau closest to where the respondent is headquartered. If the issue is with a local, independent business, then the complaint will stay with the BBB branch you filed it with.
"Once the complaint is received, everything is put into our system, and the complaint specialist will look at it and make reductions for anything that is irrelevant," our source says.
SEE ALSO: Which of Your Favorite Stores Are Closing?
They'll clean up your wording, as well, and remove any foul language from the complaint form. They'll also look to see if it's valid. The BBB may also decide that a complaint is unfair or excessive, and it could be rejected.
The complaint is then sent to the respondent via email or snail mail, giving them an opportunity to respond within 30 calendar days. This is the business' chance to verify it has received the complaint and to tell its side of the story. The business will be sent a reminder within 15 days if the BBB doesn't receive a response.
The complainant is then notified of the respondent's answer; they can then file a rebuttal and provide additional comments within 10 calendar days. "If (the consumer) ends up with no response, it ends up assumed resolved," our source says.
When the BBB Will Close a Case
If the respondent refuses to cooperate with the complainant, the BBB will attempt to mediate and work out an agreement both parties are happy with. "The complaint specialist will work between the business and the consumer, even if it's not what both parties want," our source says.
To help achieve a mutual compromise, both sides will have a chance to communicate through the BBB before the case is considered closed. If the business offers a partial refund and the customer accepts, case closed. If the customer relents and wants a full, 100% refund, the BBB specialist will go back to the respondent.
"More or less, the way that it ends is if the consumer or the business stops responding."
But the BBB rep can only keep chipping away at the problem for so long until an impasse becomes inevitable. The specialist may determine that the complainant's demands are unreasonable. The respondent may have a contract explicitly stating they only give partial refunds, so the BBB can't force them to go higher than their limit.
Or, the respondent may simply not be interested in cooperating.
"More or less, the way that it ends is if the consumer or the business stops responding," our source says. "It kind of ends up being dependent on what both parties set it at."
How Complaints Can Affect a BBB Rating
It's in the best interest of BBB-accredited businesses to respond, since their Bureau rating may depend on it. While this rating system has been a point of controversy for the BBB, there are several factors that determine the BBB letter grade a business receives, from A+ to F:
Transparency and good business practices
The length of time a company's been in business
The amount of complaints it may or may not have
Its responsiveness during a complaint process
So, if a business keeps functioning with zero to few consumer complaints, its letter grade progressively goes up — much like a credit score. But if a business shrugs off or ignores a complaint, that can hurt its BBB rating. Plus, any involvement a business has in a complaint or investigation will be listed on the BBB website, even if the dispute was resolved.
In a worst-case scenario, a business could have its BBB accreditation revoked if it fails to answer a consumer complaint.
Some businesses may also be scrutinized more closely to make sure they're complying with BBB standards, according to our source.
"Any business can apply (for BBB accreditation), but there are certain types of businesses that get vetted more," she says. Companies who do business within certain controversial sectors — like a debt relief organization, for example — aren't discriminated against, but the BBB may perform more extensive research on them to ensure they're legitimate, she notes.
BBB Tips for Consumers and Businesses
Whether you're a shopper or a retailer, you can take certain steps to make the complaint process run smoothly — and hopefully, avoid it altogether.
For Consumers
Check the BBB rating first
If the company is listed and accredited, that's a good sign that it desires transparency and a positive reputation. If a business has a negative BBB rating, don't discount it just yet; it may have recently been involved in a complaint that affected its letter grade. Use caution; if reviews and ratings point to an unscrupulous company, take your dollars elsewhere.
Always review ads and contracts
If a transaction or service doesn't turn out as expected, the problem could be that you failed to understand all the terms and conditions before signing on the dotted line. Most companies, our source notes, make it a point to outline their policies and information in a contract to protect themselves.
SEE ALSO: Your 9 Biggest Warranty Questions — Answered
Always approach the BBB as a last resort
Aiming to settle disputes with a business first before getting third-party intervention shows good faith as a consumer. Most businesses want to keep you as a customer, according to the BBB, so there's no reason for either party to make enemies with each other. Your own efforts to assuage the problem may go further than a BBB investigation could.
File your BBB complaint in a timely manner
Waiting too long takes away its sense of urgency and won't reflect well in the investigation process. It can also unfairly place respondents at a disadvantage, since a business might not even remember the incident a year later, according to our source: "If (complainants) feel they've been wronged and that they've lost a bunch of money, complain immediately." Also gather all your documentation before filing a complaint to make your case complete, including all receipts, contracts, and correspondence.
For Businesses
Respond to all BBB communication promptly
The best impression a business — BBB-accredited or not — can make is to respond and reply to all forms of BBB correspondence, whether it's a customer complaint or not. "For businesses, the biggest thing is to respond," our source says. "Read anything that comes through, even if it's your accreditation up for renewal. Just do whatever you can to give a response, even if it doesn't satisfy the customer. As long as you're putting in a good faith effort, that's all that matters. It shows you're being proactive."
Readers, have you ever filed a complaint with the BBB? What was your experience like? Let us know in the comments below!
---