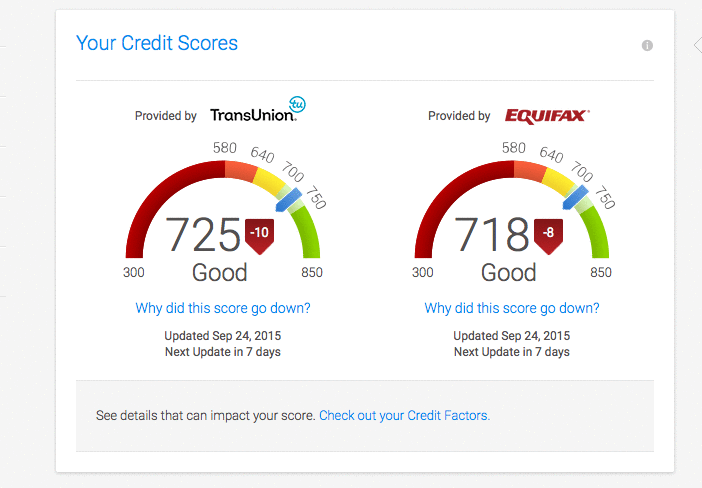 Is your credit score good enough?
The average credit score for men is 630, and for women, 621, according to Credit Sesame's latest internal statistics, gathered from 2.5 million members of the free credit score/credit monitoring site.
If that's you, your credit score is viewed as "nonprime," according to lenders, and is most certainly not good enough to get you the best rates available for borrowing money. That's because a higher "prime" credit score between 661 and 780 qualifies you for good interest rates, and a "super prime" credit score between 781 and 850 affords you the very best rates possible.
So, what's your credit score? Check your credit score at one of the free credit score sites or on your credit card statement, if it's offered. You can get your score with specific Discover, Capital One, Chase Slate, and Citibank accounts, among others. If your credit score is around that nonprime average or higher, all it takes is just a 35- to 50-point bump to push your score up to the next best credit score level.
The Effect of Negative Credit Incidents vs. Responsible Credit Behavior
Negative credit behavior does to your credit report what "F" grades do to a GPA. Remember those?
First, it takes at least seven years for negative credit marks to fall off your credit report. Second, score drops for negative reasons happen quicker and have a deeper impact than score bumps possible through responsible credit behavior, as shown in a recent VantageScore report about how credit scores can change.
Most consumers' credit scores fluctuate by up to 20 points, mostly for the better, in any given 90-day period.
That's because your credit score generally represents the most recent seven years of your credit accounts (or 10 years if you've had certain bankruptcies). Just because you made a late-payment account current and even paid off the balance doesn't erase that late payment, or the fact that the balance was high a month ago. And, unfortunately, the higher your score starts, the steeper the fall for bad credit behavior.
Your score will drop the most in the first month after making a late payment or using up all the credit in one of your credit card accounts, for example. But as time passes, negative marks have less impact. Around two years later, they have little bearing on your credit score, even though they're still listed as negative accounts on your credit report for seven years.
SEE ALSO: The Skinny on Credit Scores: 10 Signs That You're a Credit Superstar
What's tricky to predict is how specific credit-related activities will impact your credit because that depends on all of the other information — bad or good — in your credit report, which is different from everybody else's. Even so, the VantageScore report found that most consumers' credit scores fluctuate by up to 20 points, mostly for the better, in any given 90-day period.
What are you doing to improve or maintain your credit score? Let us know in the comments below.
---