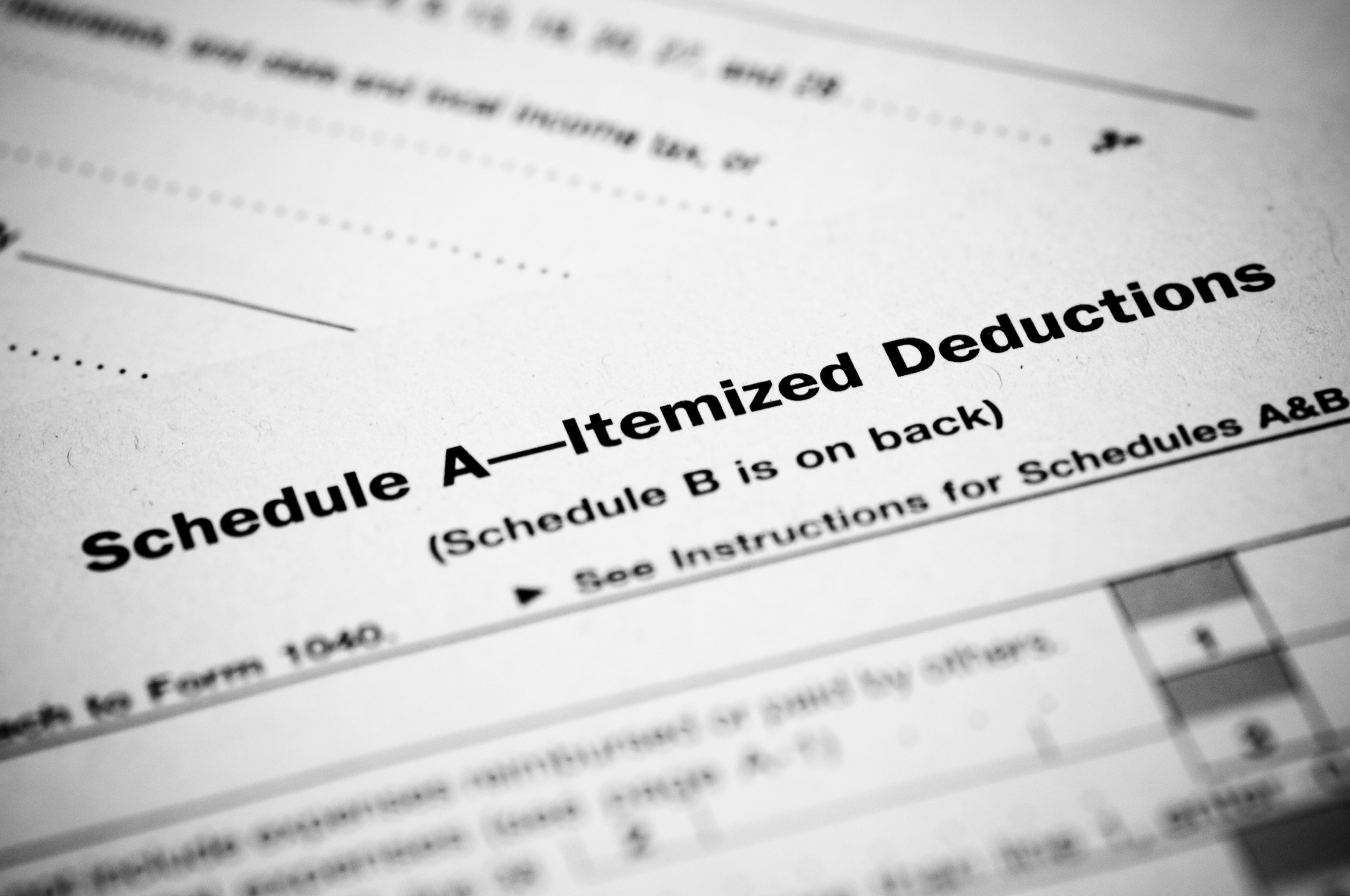 Haven't filed your tax return yet? If so, you're not alone. And when you finally reach the point where you're ready to file, you'll have to make a choice: to itemize or not to itemize?
In case you were wondering, the decision to go with itemized deductions over taking the standard deduction — or vice versa — is a big deal. And choosing the wrong route could mean a smaller refund or paying more than you owe.
Let's take a closer look at itemized deductions, from the types of deductible expenses to the best ways to plan for tax filing.
What Are Itemized Deductions?
Itemized deductions are eligible expenses that reduce your taxable income. According to IRS Tax Topic 501, you should itemize if the total amount of eligible expenses exceeds your standard deduction, which varies by filing status. Also itemize if you can't take the standard deduction.
8 Things You Can Deduct on Your Taxes
If you choose to itemize, you must complete Form 1040, Schedule A. It includes the following components:
Medical and dental expenses: You can deduct the unreimbursed amount of qualifying expenses that exceed 10% of your adjusted gross income (AGI) (7.5% if you were born before January 2, 1952).
Taxes paid: You can deduct state and local income taxes or state and local general sales taxes. Also, you can deduct real estate taxes paid on a property that is not used for business, along with personal property taxes.
Other taxes: These include income tax paid to a foreign country or U.S. territory.
SEE ALSO: Deduct Your Dry Cleaning! The 10 Most Overlooked Tax Deductions
Interest paid: Home mortgage interest, points, insurance premiums, and investment interest can all be deducted.
Charitable contributions: You can deduct monetary gifts, the value of donated property, and expenses incurred to do volunteer work for qualified charities. (See Publication 526 for more information.)
Casualty and theft losses: Use Form 4864 to compute the amount you can deduct for losses sustained from casualties or theft.
Job expenses: You can deduct unreimbursed employee expenses and tax preparation fees that exceed 2% of your AGI.
Other miscellaneous deductions: See Schedule A Instructions for more guidance.
The Best Ways to Plan for Filing Time
If you hire someone to do your taxes, your tax preparer will do a ton of calculations to arrive at the amount you can itemize. As such, it's not a good idea to wait until April 1 to start looking for receipts and supporting documentation. (This is especially the case if you plan to deduct state and local general sales taxes.)
Neatly store your receipts and documents in a safe place — not in your bedroom's junk drawer.
Instead, speak with your tax preparer beforehand to determine which itemized deductions you may be able to take. Also, neatly store your receipts and documents in a safe place — not in your bedroom's junk drawer. You want to be as organized as possible in case of an audit.
How to Handle an Audit When You Itemize
If you earn a high income or your deductions exceed the average for taxpayers in your income bracket, your return may catch the eye of the IRS and be pulled for an audit. But don't fret! You shouldn't necessarily refrain from taking deductions you're legally entitled to. Instead, continue to claim those deductions, and be prepared to substantiate your claims with documentation.
SEE ALSO: Doing Your Own Taxes? Find Out Which Software Is Best
What High Income Does to Deductions
According to Tax Topic 501, the amount of itemized deductions you can claim may be reduced if your AGI exceeds the following:
Single: $259,400
Married filing jointly: $311,300
Qualifying widower: $311,300
Married filing separately: $155,650
Head of household: $285,350
Readers, what are your thoughts on itemizing deductions? Do you think it's worth the extra effort? Let us know in the comments below!
---