Vacation season is here, which means it's time to make your summer 2017 playlist and prepare to hit the open road. Whether you're seeing several states, or just traveling several hours, these five picks can help make your road trip run smoothly. Score an essential car charger, the only cooler you'll ever need, and more in our roundup of the week's best accessory deals.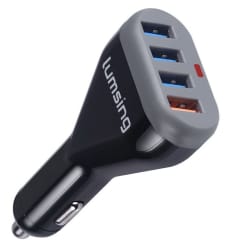 Lumsing 48W 4-Port USB Car Charger
Store: Amazon
Price: $7.79 via code "HIGHDEAL" EXPIRED
Shipping: Free shipping via Prime
Lowest By: $2
Expiration: May 14

Charge all your essential devices on the go with this Lumsing 48-watt 4-port USB car charger. The circuit design is meant to protect against short circuiting, overheating, overcurrents, and overcharging, so once your devices hit 100%, the charger stops the current. It's available in Black or White and is compatible with both Quick-Charge and non-Quick-Charge devices. It features Quick Charge 2.0, which delivers up to 8 hours of use from 15 minutes of charging.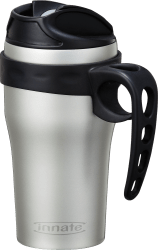 Innate Kahveh 13.5-oz. Vacuum Mug
Store: REI
Price:

$5.73


Shipping:

In-store pickup,

or $5.99 s&h
Lowest By: $11

Keep your favorite drink at its ideal temperature with this Innate Kahveh 13.5-oz. stainless steel vacuum mug. Whether you're heading out in the wee hours of the morning, or just need a dose of gas station caffeine, this cup has you covered. It features a tapered shape that fits most drink holders, a sliding spill-proof and drip-resistant lid, and double-wall construction. The mug includes a screw-on lid that can be configured for right-handers or southpaws, and keeps beverages hot for up to 2 hours or cold for up to 4 hours.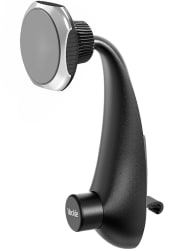 Veckle Magnetic Air Vent Car Mount
Store: Amazon
Price: $6.99 via code "NUYIYD9D" EXPIRED
Shipping: Free shipping via Prime
Lowest By: $16
Expiration: May 14

Your cell phone can stay within easy reach with this Veckle magnetic air vent car mount. It holds your phone higher than other mounts, so you don't have to look down to see the screen, whether you're following GPS or just playing your favorite tunes. Setup is easy, and the mount is compatible with a wide variety of devices, including the latest iPhones, Samsung Galaxy phones, Google Pixels, iPad Minis, and more. The mount features 360° rotation.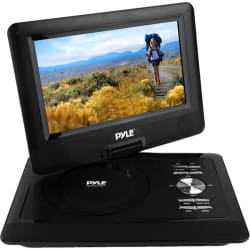 Pyle Home 10.1" Portable DVD Player
Store: B&H Photo Video
Price:

$49.95


Shipping:

Free shipping


Lowest By: $30

Head off the endless cries of "Are we there yet?" with this Pyle Home 10.1" Portable DVD Player in Black. Once you've gone through rounds of the Alphabet Game, the License Plate Game, and I Spy, you'll be glad to have this player on hand. Whether you're entertaining the young, or just the young-at-heart, this device is sure to make any road trip a little less stressful. It features a 10" 1024x600 LCD display, adjustable viewing angle, and USB.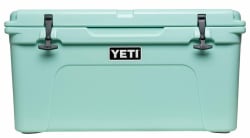 Yeti Tundra Coolers
Store: BJ's Wholesale Club
Price:

From $269.99


Shipping:

Free shipping


Lowest By: $40

These Yeti Tundra Coolers aren't the cheapo plastic foam numbers from the gas station. However, they are the only coolers you'll ever need, and will get you through years of road trips, tailgating, pool parties, and more. You'll save up to $40 on these durable accessories, which are available in a variety of sizes. One of our top picks is this Yeti Tundra 65-Qt. Cooler for $359.99, a savings of $40.

Check out the other deals here.