While big-screen TVs and tablets might be dominating the doorbusters this year, we can't help but get excited for the gadgets that inevitably hit rock-bottom prices this week. We've rounded up a handful of the best tech offers here, but be sure to check back often, as we'll continue to update this page with all the latest and greatest electronics deals.
NEW!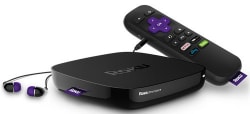 Roku Premiere+ 4K Streaming Media Player
Store: Jet.com
Price: $69.30 via code "GMA30" EXPIRED
Shipping: Free shipping
Lowest By: $30
Expiration: November 25

There's a few minor differences between Roku's Premiere and Premiere+, but one is crucial, as noted by PC Mag: an Ethernet port. "Since 4K video is very bandwidth-intensive, the option to directly plug the Premiere+ into your router for a faster and more reliable connection is welcome." Use the code above to knock this streamer down to $69, which is an all-time low. It features WiFi and 4K upscaling, and includes a 6-foot HDMI cable, remote control, and trial subscription vouchers for various services, such as Showtime and Hulu.

Note: You can also receive additional discounts during checkout by waiving free returns or by choosing select payment options.



NEW!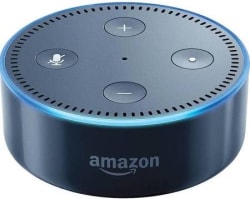 Amazon Echo Dot with $10 Amazon Gift Card
Store: Amazon
Price: $39.99 via Alexa EXPIRED
Shipping: Free shipping
Lowest By: $10
Expiration: November 30

The most affordable entry in Amazon's Alexa devices just got even better! Now, Prime members can order the newest version of the Echo Dot via select Alexa-enabled devices and score a $10 gift card to boot. (Say, "Alexa, add an Echo Dot to my cart" to see this price at final checkout.) Assuming you'll use the gift card, that's $10 under yesterday's price, a current low of $10, and the best deal we've seen. This voice-controlled device uses Alexa to play music (via Prime Music, Spotify, Pandora), control smart home devices, and do lots of other cool stuff. It features 802.11n dual-band wireless, Bluetooth, and a 3.5mm audio output.

Note: This discount is available only on Amazon Echo, Dot, Tap, Fire TV, and compatible Fire tablet devices. You will receive an email confirmation (typically within seven days of your purchase) notifying you when the electronic gift card has been applied to your account.



NEW!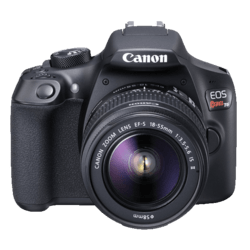 Canon EOS Rebel T6 18MP DSLR Camera Bundle
Store: Meh
Price: $394 EXPIRED
Shipping: $5 s&h
Lowest By: $20
Expiration: November 25

Encouraging a burgeoning photog is usually a lot more expensive than this $400 price tag would suggest. This Meh.com daily deal delivers everything they'll need: the Canon EOS Rebel T6 digital SLR camera, the Canon EF-S 18-55mm f/3.5-5.6 IS II lens, Canon EF 75-300mm F4-5.6 III telephoto zoom lens, and Canon 100-ES EOS shoulder bag. The camera features a 3" LCD, 9-point autofocus, 1080p video recording, continuous shooting at 3 fps, SD card slot, WiFi, and USB.

Need more gear? As we mentioned yesterday, Adorama offers this camera, lens, and bag combo bundled with various accessories, including a printer and software package, for $449 with free shipping.



NEW!

Logitech Harmony 700 Universal Remote
Store: Best Buy
Price: $49.99 EXPIRED
Shipping: Free shipping
Lowest By: $9
Expiration: December 1

Did you buy a new TV today? A new home theater system? Maybe a new game console? Your living room is about to be covered in controllers, friend. Save yourself some trouble with the Logitech Harmony 700. CNET praises this universal remote's "overall layout and button configuration" and competitive price, although the lack of RF compatibility and 6-device limit ultimately led the reviewer to give it 4/5 stars.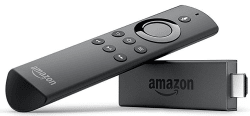 Amazon Fire TV Stick with Alexa Remote
Store: Amazon
Price: $29.99 EXPIRED
Shipping: Free shipping via Prime
Lowest By: $10
Expiration: November 30

Tech Radar calls the recently released, second-generation Fire TV Stick "one of the best USB-sized devices in 2016." That makes this all-time low price all the sweeter. Unlike its predecessor, this version features a quad-core processor and 802.11ac wireless. Other features include 1GB RAM, 8GB internal storage, Bluetooth 4.1, and one HDMI output.

Note that non-Prime members can spend $49 to qualify for free shipping; otherwise, shipping costs $6.98.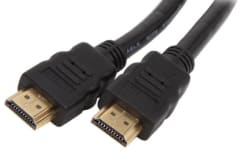 Rosewill 10-Foot HDMI Cable
Store: Newegg
Price: $0 via $6 mail-in rebate EXPIRED
Shipping: Free shipping
Lowest By: $10
Expiration: November 27

Snail mail hassles or no, it's always great to see a Black Friday freebie, especially when it's one as useful as this Editors' Choice HDMI cable. Redeem this $6 mail-in rebate and get it for basically nothing, which is the lowest price we could find by $10. This male-to-male cable supports 3D and 4K resolutions, and features a transfer rate of 10Gb/s.