J. Crew is about to wrap up one of the best sales it has ever offered; in fact, the store takes an extra 40% to 50% off final sale items, via coupon code "SALEFUN," slashing some high-quality clothing to extremely low prices (UPDATE: The sale is still active, but now with coupon code "TREAT"). Note that shipping adds $5, or get free shipping on orders of $150 or more.
This coupon expires soon however, on July 22 August 3, so we took it upon ourselves to point out the purchases that get you the most bang for your buck. From crucial summer hats to playful staples, here are the smartest things you can buy during the Editors' Choice sale.
Best Things to Buy During J.Crew's Summer Sale
Chic Straw to Shade From the Sun
J.Crew Women's Textured Summer Straw Hat for $11.99 ($23 off)
We all could be doing a better job with protecting our face and skin from the sun, and this straw hat is an ideal way to keep the rays off your face. At just $11.99, consider it an extremely cheap way to fight early signs of aging.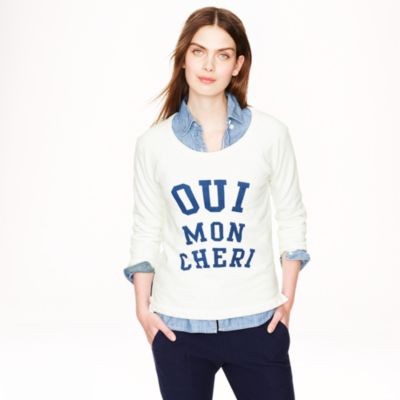 A Comfy Pullover With Style
J.Crew Women's Oui Mon Cheri Sweatshirt for $14.99 ($50 off)
For those days when you're feeling less-than-thrilled about a shirt that requires severe stomach-sucking-in, then only a comfy sweatshirt will do. In those cases, you might as well have a pullover with a bit of style like this "Oui Mon Cheri" sweatshirt.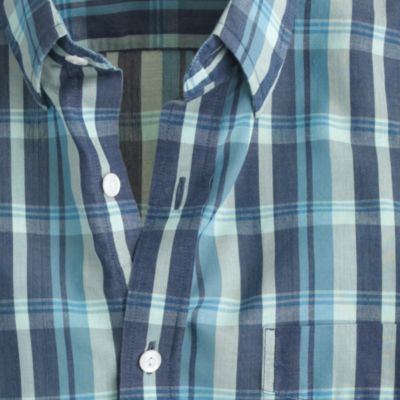 All Buttoned Up
J.Crew Men's Lightweight Chambray Shirt for $23.99 ($46 off)
Unfortunately many of the men's button-down shirts in this sale are available in only very small sizes. This shirt however comes in a wide range, and it provides a nice pop of color without being too crazy.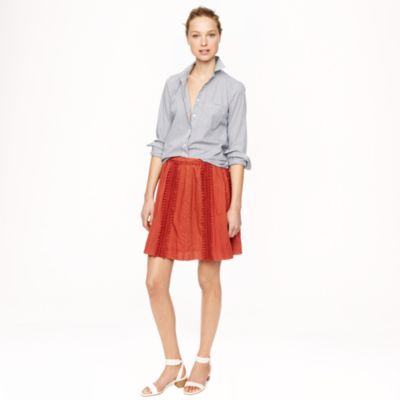 Swiss Miss
J.Crew Women's Swiss Dot Pom-Pom Skirt for $23.99 ($56 off)
Keep this skirt from becoming too cutesy by pairing it with a more masculine top, like a chambray shirt or the pictured striped button-down. The mix of soft and understated is a classic J.Crew combo.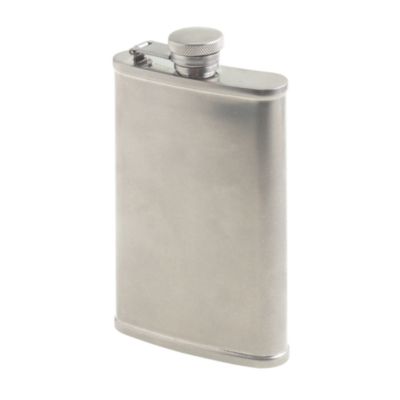 In Case of Emergencies
J.Crew Stainless Steel Flask for $9.99 ($50 off)
Whether you're braving an overcrowded summer music festival or loitering at a family gathering, you can never be too prepared.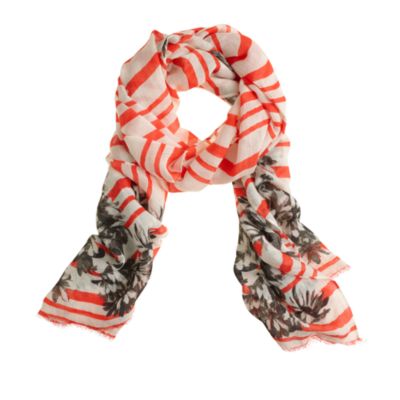 Put a Scarf On It
J.Crew Photo Floral Stripe Scarf for $14.99 ($40 off)
Most of us have a favorite T-shirt to throw on when our sartorial decision-making has hit max capacity; couple it with a pair of jeans and this colorful scarf, and suddenly it looks like an actual outfit, rather than a cop-out.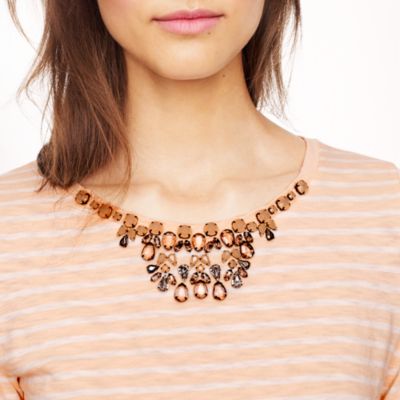 Tee Party
J.Crew Women's Jeweled Painter Tee for $14.99 ($40 off)
Who needs to waste time thinking about accessorizing at all when this playful striped shirt comes already donning a bejeweled neckline? It's like getting a tee and a necklace in one.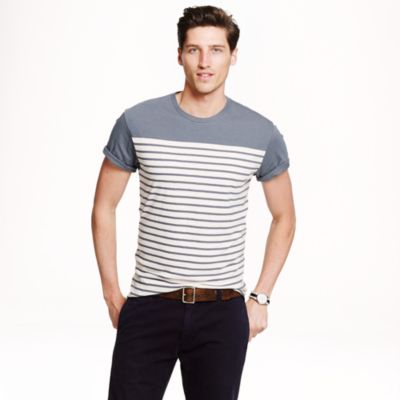 Back to Basics
J.Crew Men's Cotton Linen Tee for $17.99 ($32 off)
You probably already have more than enough run-of-the-mill white T-shirts on hand, so why not throw something a bit more interesting into the mix. The linen blend material makes it an exceptionally smart choice for the summer weather, too.
Easygoing Espadrilles
J.Crew Women's Marina Canvas Mini-Wedge Espadrilles for $29.99 ($68 off)
This is the perfect go-with-anything shoe in multiple neutral color options; what's not to love here? We suggest buying them in every color, just in case.
Do as 'The Doctor' Does
J.Crew Men's Italian Silk-Cotton Bow Tie for $17.99 ($12 off)
In the words of the eleventh Doctor, bow ties are cool. While the next incarnation of the famed British time traveler appears to be bow tie-less, you can still celebrate the return of the show next month with an extremely smart accoutrement for next to nothing.
---