Kudos to you if you love to exercise and never miss a day. Or maybe your idea of a marathon is watching all 10 episodes of Santa Clarita Diet on Netflix in one sitting. Either way, we've got picks to make your workout more fun (or at least bearable) in our roundup of the week's best fitness deals.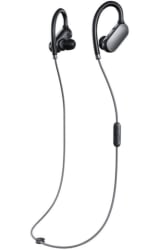 Xiaomi Bluetooth Sport In-Ear Headphones
Store: Banggood
Price:

$27.84

via code "8bd1ff"
Shipping:

Free shipping from China


Lowest By: $8

Music can power your workout and keep you going even when you're feeling exhausted. These Xiaomi Bluetooth sport in-ear headphones come in Black or White and cost $27.84 via the coupon code above. (You'll need to be signed in to apply the coupon.) Whether you're pushing yourself with upbeat Beyonce tunes or practicing for the zombie apocalypse, these headphones will immerse you in your favorite sounds. They're water- and sweat-resistant, and feature a microphone with in-line control, Bluetooth 4.1, and up to seven hours of playback per charge.

Note: This item ships from China and has an estimated shipping time of seven to 20 business days.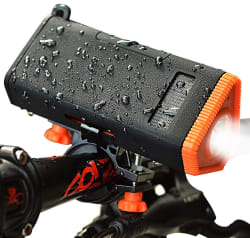 Kmashi Bike Light, Power Bank, and Speaker
Store: Amazon
Price:

$13.99

via code "WPKK2CAY"
Shipping:

Free shipping via Prime


Lowest By: $36

Mount this Kmashi 3-in-1 bike headlight, 4,800mAh power bank, and Bluetooth speaker on your favorite bike, and let your favorite tunes push you through a serious cycling session. The product has three lighting modes, providing up to 32 hours of light depending on which one you choose. It's rechargeable, reliable, and has multiple functions, including hands-free phone calls. It lights up to 164 feet and features a Bluetooth range of up to 33 feet, built-in mic, waterproof design, and bike mount.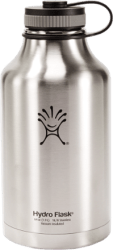 Hydro Flask 64-Ounce Wide-Mouth Insulated Bottle
Store: REI
Price: $29.73 EXPIRED
Shipping: In-store pickup, or $5.99 s&h
Lowest By: $35
Expiration: April 20

You know what really drags a workout down? Dehydration! Aside from causing unpleasant feelings like dry mouth and dizziness, not drinking enough water can also make you really tired. If you'd rather take a nap then do Pilates, consider adding this Hydro Flask 64-oz. wide-mouth insulated stainless steel bottle to your hydrating routine. You'll save $35 on this Editors' Choice pick, which is available in Stainless or Black Butte, and is a great deal for an insulated stainless steel bottle of this size. Plus, its double-wall vacuum insulation keeps liquids cold for up to 24 hours, so you'll always have ice-cold water close at hand. And if you'd rather indulge your caffeine addiction, it also keeps liquids hot for up to 12 hours.




Gaiam Muse: The Brain Sensing Headband
Store: Amazon
Price:

$199.99


Shipping:

Free shipping


Lowest By: $49

Look, everybody has trouble focusing from time to time. And no matter what your yoga instructor tells you, deep breathing isn't cutting it for your meditation after your last vinyasa session. Although it's pricey, the Gaiam Muse: The Brain Sensing headband is just what you need to relax your brain. During meditation, the headband plays peaceful sounds while you're focused, but when your mind wanders, the weather sounds change to help guide your thinking patterns back to meditation. It's available in Black or White and works with the Muse app (available on iOS and Android devices) to calm your mind and deliver feedback.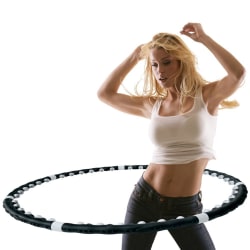 Trademark Massaging Hoop Exerciser
Store: Walmart
Price:

$11.56


Shipping:

In-store pickup,

or $5.99 s&h
Lowest By: $8

Have more workout fun and channel your inner child with this Trademark massaging hoop exerciser. The acupressure balls inside the hoop purport to improve blood circulation. This exercise accessory strengthens your abdominal and lower back muscles, and will reportedly burn 100 calories in 10 minutes. This weighted hoop features 14 massaging magnetic balls.