Memorial Day weekend is fast approaching, and that means the official kickoff to BBQ season. Before you fire up the grill, snag the picks in our roundup of the week's best grill deals. Score an essential tool set, a versatile nonstick mat, and more.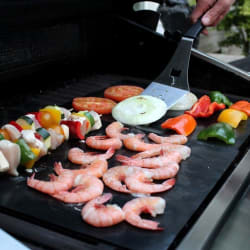 Nonstick Grilling Mat 2-Pack
Store: eBay
Price: $4.99 EXPIRED
Shipping: Free shipping
Lowest By: $2
Expiration: June 6

Cleaning your grill is one of the downsides of cooking food over fire. Fortunately, this grilling mat 2-pack will keep your grates clean from the start. Plus, the nonstick surface means your burgers, hot dogs, and veggies will slide off with ease. Using this mat opens up the world of grilling possibilities, allowing you to cook things like delicate fish, grilled cheese, and even eggs and pancakes without worry. Each mat measures 15.5" x 13" and is designed for use on low to medium heat.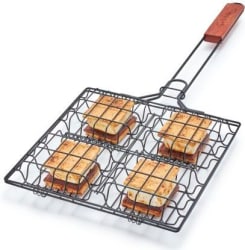 Sur La Table S'Mores Basket
Store: Sur La Table
Price:

$19.96


Shipping:

$6.99 s&h


Lowest By: $5

Look, grilled fruit is great, but nothing beats a s'more for dessert, especially in the summertime. It's the perfect way to cap off a backyard grilling session! Use this s'mores basket over the grill after dinner to create these classic melty treats. (It can also be used with a firepit, or campfire.) This cage allows you to flame-roast four s'mores at once.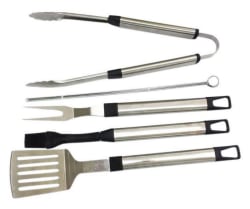 Nexgrill 8-Piece Grill Tool Set
Store: Home Depot
Price:

$12.47


Shipping:

In-store pickup,

or $3.49 s&h
Lowest By: $2

Tackle any kind of BBQ menu with this Nexgrill 8-piece grill tool set. The tools are durable and lightweight, and made of stainless steel. Serrated tongs make a handy cutting tool, and this set cleans easily with only soap and water. It includes a spatula, fork, tongs, brush, and four skewers.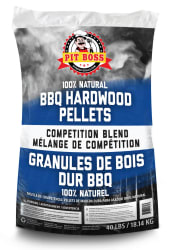 Pit Boss 40-lb. Wood Pellet Bag
Store: Walmart
Price:

$17.93


Shipping:

In-store pickup,

or $5.99 s&h
Lowest By: $12

Those who love for their ribs and burgers to have a nice smoky flavor will enjoy using these wood pellets. Using a pellet grill reportedly ensures a faster heat up similar to using propane, but all the traditional flavors you associate with grilling meats. Score this 40-lb. Competition Blend bag and start your BBQ season right.

Of note, Home Depot charges about the same with in-store pickup.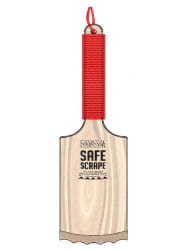 Charcoal Companion Grill Cleaning Tool
Store: Home Depot
Price:

$9.97


Shipping:

In-store pickup


Lowest By: $5

Grill brushes are probably the most common cleaning tool you'll find for your backyard BBQ. Unfortunately, sometimes those brushes can cause real issues if they leave behind a bristle. (No, seriously, people have gone to the hospital because they accidentally ingested a bristle.) The good news is you can forget that worry when you clean your grill with this Charcoal Companion Safe Scrape grill cleaning tool. Made of solid hardwood, it scrapes debris off of your grill, eventually taking the shape of your grates for a custom fit.