With the weather starting to warm up (finally!), now's a great time to prep your house so you can save money on your cooling bills. Fortunately, we've got energy-efficient picks for almost any room in our roundup of the week's best home deals. Score blackout curtains, a Google Home bundled with Philips Hue bulbs, and more.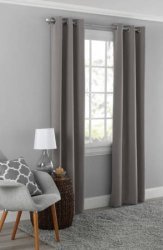 Mainstays Blackout Curtain Panel
Store: Walmart
Price:

From $8.97


Shipping:

In-store pickup,

or $5.99 s&h
Lowest By: $3

Hanging this Mainstays Blackout Grommet curtain panel is an easy way to keep your rooms from overheating in the spring and summer, helping you save on your bills. Not only can it insulate from the heat and cold, but it blocks the light, which makes it ideal for sensitive sleepers. The panel come in eight colors (Grey pictured), so it can easily fit in with any decor. Choose from three sizes, including 40" x 63" for $8.97, a $2 savings. Check out the other sizes here.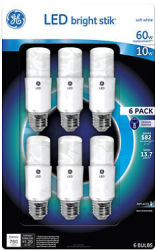 GE 10W LED Bright Stik 6-Pack
Store: Sam's Club
Price:

$9.88


Shipping:

In-store pickup


Lowest By: $11
Expiration: March 26

If you're still using CFL bulbs, consider switching some of them out for LEDs with this GE 10-watt LED Bright Stik 6-pack in Soft White. These bulbs provide a soft, natural light, and reportedly fit more sockets than ordinary bulbs. There's no warm-up period, so these lights show their full intensity immediately. And since they use 83% less energy than incandescent bulbs, you'll save on your electric bills.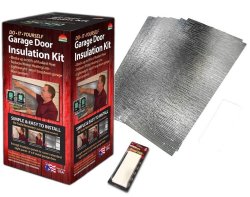 Reach Barrier DIY Garage Door Insulation Kit
Store: Home Depot
Price:

$30.44


Shipping:

In-store pickup,

or $5.99 s&h
Lowest By: $4
Expiration: March 31

Making your home more energy-efficient extends beyond your favorite rooms and into the garage. Insulate your garage door now with this do-it-yourself kit, and you could be surprised at the difference you see in both your heating and cooling bills over the year. Not only does this kit insulate, but it also reduces noise. It includes eight 24" x 48" pre-cut panels and 48 adhesive fasteners.

Of note, Amazon charges the same exclusively for Prime members.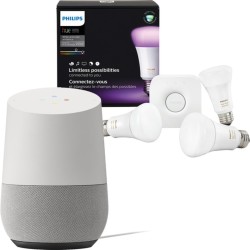 Philips Hue Starter Kit With Google Home
Store: Best Buy
Price:

$278.99


Shipping:

Free shipping


Lowest By: $48

Having a smarter home is awesome, but it's even better when it helps save you money on your energy bills. Set bright shades or cycle through colors with this Philips Hue White and Color Ambiance A19 Starter Kit to set the mood. The LED bulbs provide long-lasting and energy-efficient light, and they can be dimmed and brightened with an app. Even better, the kit is bundled with the Google Home, which allows you to control the lights with your voice.

The Hue Starter Kit is capable of producing millions of colors and shades of white. It includes three dimmable light bulbs and the Hue bridge. Google Home Speaker is powered by Google Assistant and allows you to play and control audio content using voice activation.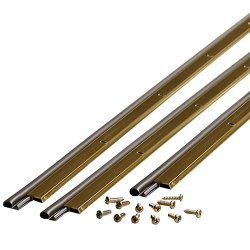 M-D Building Door Jamb Weatherproof Set
Store: Home Depot
Price:

$10.16


Shipping:

In-store pickup,

or $5.99 s&h
Lowest By: $6

Give your doors a more permanent weatherproof treatment with this top and side door jamb weatherproof set in Gold. These purport to provide a weather-tight seal that shields against drafts, moisture, dust, and insects. The set includes two 7-foot strips and one 3-foot strip, and features aluminum construction with an anodized finish.