Eating healthier in the new year can seem like a daunting challenge. But with our picks in the week's best small appliance deals, it can be an easy process. Score a Keurig coffee maker, an electric kettle, and more.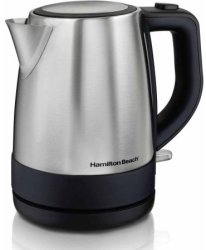 Hamilton Beach Stainless Electric Kettle
Store: Walmart
Price: $15.88 EXPIRED
Shipping: In-store pickup, or $5.97 s&h
Lowest By: $13
Expiration: January 11

If you think it's only for tea, you might be surprised at how handy it is having this Stainless Steel electric kettle around. Reportedly faster than a microwave, you can heat 1-liter of water to boiling in minutes. Serve enough hot tea for a crowd, or make a serving of instant soup, hot chocolate, and more. Remove the kettle from the electric base for cord-free serving, and start a pot of water heating even in the dark with the illuminated power switch. It features auto shutoff, boil-dry protection, and a removable mesh filter.

Of note, Amazon charges the same with free shipping for Prime members.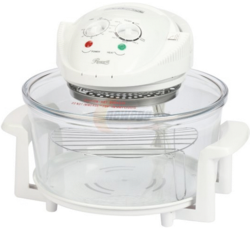 Rosewill Infrared Halogen Convection Oven
Store: Newegg
Price: $29.99 via code "EMCFGHF39" EXPIRED
Shipping: Free shipping
Lowest By: $10
Expiration: January 6

Perfect for busy families, the Rosewill infrared halogen convection oven purports to cook meals 50% faster, without the need for preheating or defrosting. It promises to leave food moist on the inside, but crispy and golden-brown on the outside with less oil and fat, which makes it ideal for those trying to eat healthier. This 1,200-watt convection oven can broil, roast, bake, and grill, and features a 12.6- to 18-quart capacity, heat resistant glass bowl, extender ring, tongs, and two cook racks.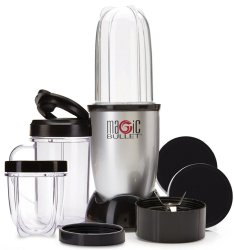 Magic Bullet Blender 11-Piece Set
Store: Amazon
Price:

$29.97


Shipping:

Free shipping via Prime


Lowest By: $5

If you've seen the infomercials, then you know the Magic Bullet blender can do way more than just make perfect smoothies. This 11-piece set in Silver can certainly handle whatever fruit and green concoction you have planned for breakfast, but it can also chop, mix, blend, whip, grind, and more. No matter what meal you have planned, this compact blender is sure to make prep much easier. It includes a high-torque power base, cross blade, tall cup, party mug, two comfort lip rings, short cup, three lids, and a recipe book.

Non-members can spend $49 or more to qualify for free shipping; otherwise, shipping costs $9.63.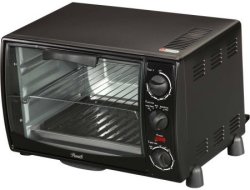 Rosewill 6-Slice Toaster Oven
Store: Walmart
Price:

$31.99


Shipping:

Free shipping


Lowest By: $19

This Rosewill 6-slice toaster oven in Black makes a perfect addition to even the smallest of kitchens. The countertop size makes it ideal for smaller servings, since it can handle a 12" pizza, or 6 slices of bread at a time. There's a variety of other uses you might not normally think of, like warming plates before serving dinner. It features a 60-minute timer, 150&degF to 450&degF adjustable thermostat, and drip pan.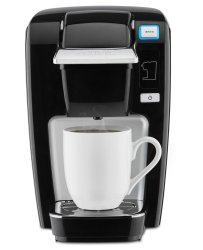 Keurig K15 Coffee Maker
Store: Amazon
Price: $54.99 in-cart EXPIRED
Shipping: Free shipping
Lowest By: $5
Expiration: March 11

Kick the coffee shop habit with this Keurig K15 single-serve coffee maker in Black. Create healthier versions of your favorite hot drinks, or even heat the perfect amount of water for a quick oatmeal breakfast. And if you think K-Cups are more expensive than your daily macchiato, you can always pair this with one of the single-serve filter baskets to brew your favorite fresh-ground brew by the cup. It brews in under two minutes and features 6-, 8-, and 10-oz. settings, a removable drip tray, and auto shut-off.