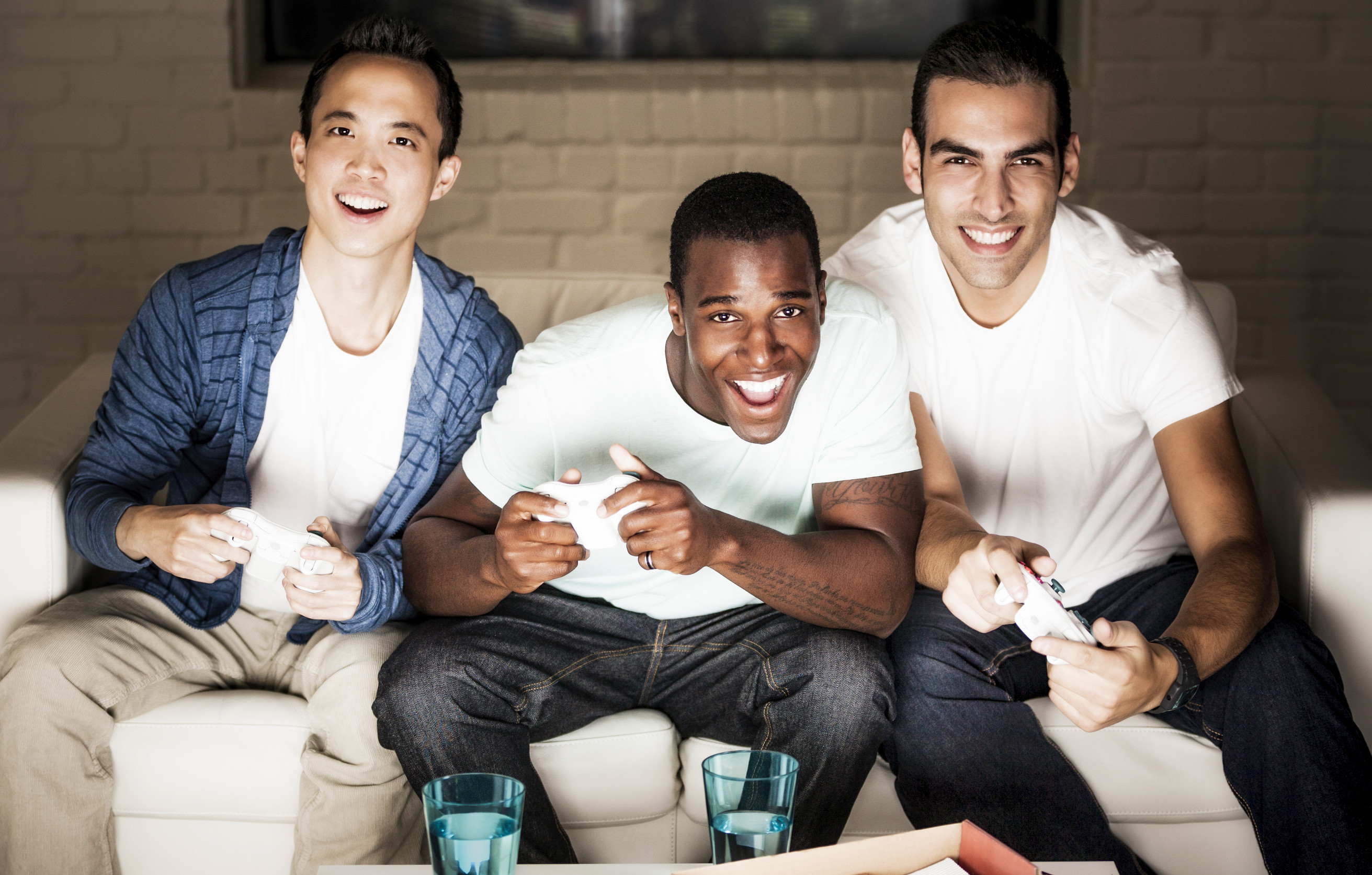 If you think the best things under the tree this year also belong under the TV, you'll be excited to hear GameStop's Black Friday ad has been leaked. We've perused the deals to let you know what loot you need to grab and which deals may be a little... underleveled.
Check out our full analysis below, then be sure to visit our Black Friday hub for all the latest ads as they leak.
Best Deals
Sony PlayStation 4 Slim 500GB Uncharted 4 Console Bundle for $249.99
It may not come with a gift card like Walmart's bundle of the same price, but this is tied as the lowest price we've seen for this bundle without a bonus game like Last of Us Remastered or Ratchet & Clank.


Star Wars Battlefront: Deluxe Edition for PS4 or Xbox One for $9.99.
Shopping for a Star Wars fan? This is $10 under our October mention and the lowest price we've seen for either console.


30-oz. Stainless Steel Logo Tumblers for $9.99
That's $20 off, and a buck under the lowest shipped price we could find for an undecorated tumbler at the time we wrote this article. (And if you don't think the Captain America shield or Star Wars Rebel logo adds value, you may be reading the wrong article.)


Five Nights at Freddy's Funtime Foxy 16" Plush for $19.99
Nothing scary about this adorable price low! It's $10 off list and $17 under the lowest shipped price we could find for a similar Five Nights at Freddy's 16" plush elsewhere.


Call of Duty Stunt Drone for $49.99
That's $20 off and the lowest price we've seen for this GameStop exclusive.


Gaming T-Shirts for $1.99 each
Each store will offer select gaming tees for $2 each, a very low price for a T-shirt of any type. (Of note, other shirts are buy 3 get one free.)


Alienware Core i7 Steam Machine for $374.99
This is the lowest price we've ever seen for an i7 1TB Alienware Steam Machine, beating our mid-November mention (and previous low) by a whopping $198.


Used Original Xbox 360 Bundle for $79.99, or $49.99 after rebate
While GameStop offered this console for $30 after rebate earlier this year, that offer did not include a headset, extra controller, or external hard drive. It's also about $100 under what you'd pay for a new unit alone.


Worst Deals
Xbox One bundles for $50 off
It's not a bad deal, but it ties early November mentions — we're hoping to see better on Black Friday.


Used consoles (aside from the Original Xbox 360)
While all the used consoles GameStop has on offer are significant savings over new items, they're far from the lowest prices we've seen. The Nintendo Wii, 250GB PS3 Slim, and the 320GB Xbox 360 Slim were all $10 to $20 cheaper earlier this year.


Tips for Shopping at GameStop
If you're looking to restock your game cabinet with all the latest titles, you may be well served to clear out some of your old titles and redeem them for trade-in credit. Clearly, this isn't something you'll want to try to do during the middle of Black Friday's shopping madness, but GameStop will likely reward those who prepare in advance — in 2015, the retailer offered 50% extra credit for trade-ins made on the Monday before Black Friday. You can keep an eye on GameStop's trade-in page to see when you can get the best deal for the parts of your game collection you've already conquered.
GameStop shoppers can earn additional rewards with a PowerUp Rewards membership. With the free membership, every purchase will earn 10 points. Gather enough, and you can put them towards various rewards, including Xbox Live or PlayStation Network credits.
There's also a paid PowerUp Pro membership for $15 per year that might be worth considering for frequent shoppers. The paid membership earns more points for purchases, points for trade-ins, extra credit on trade-ins, buy-2-get-1-free on most used games and — the big one — 10% off pre-owned games and accessories. If you plan to spend more than $150 on used games and accessories over the course of the year, a PowerUp Pro membership will more than pay for itself.
Excited for Black Friday deals? Consider subscribing to the DealNews Select Newsletter to get a daily recap of all our deals; you never know when a Black Friday price will be released! You can also download the DealNews apps, check out the latest Black Friday ads, or read more buying advice.
---