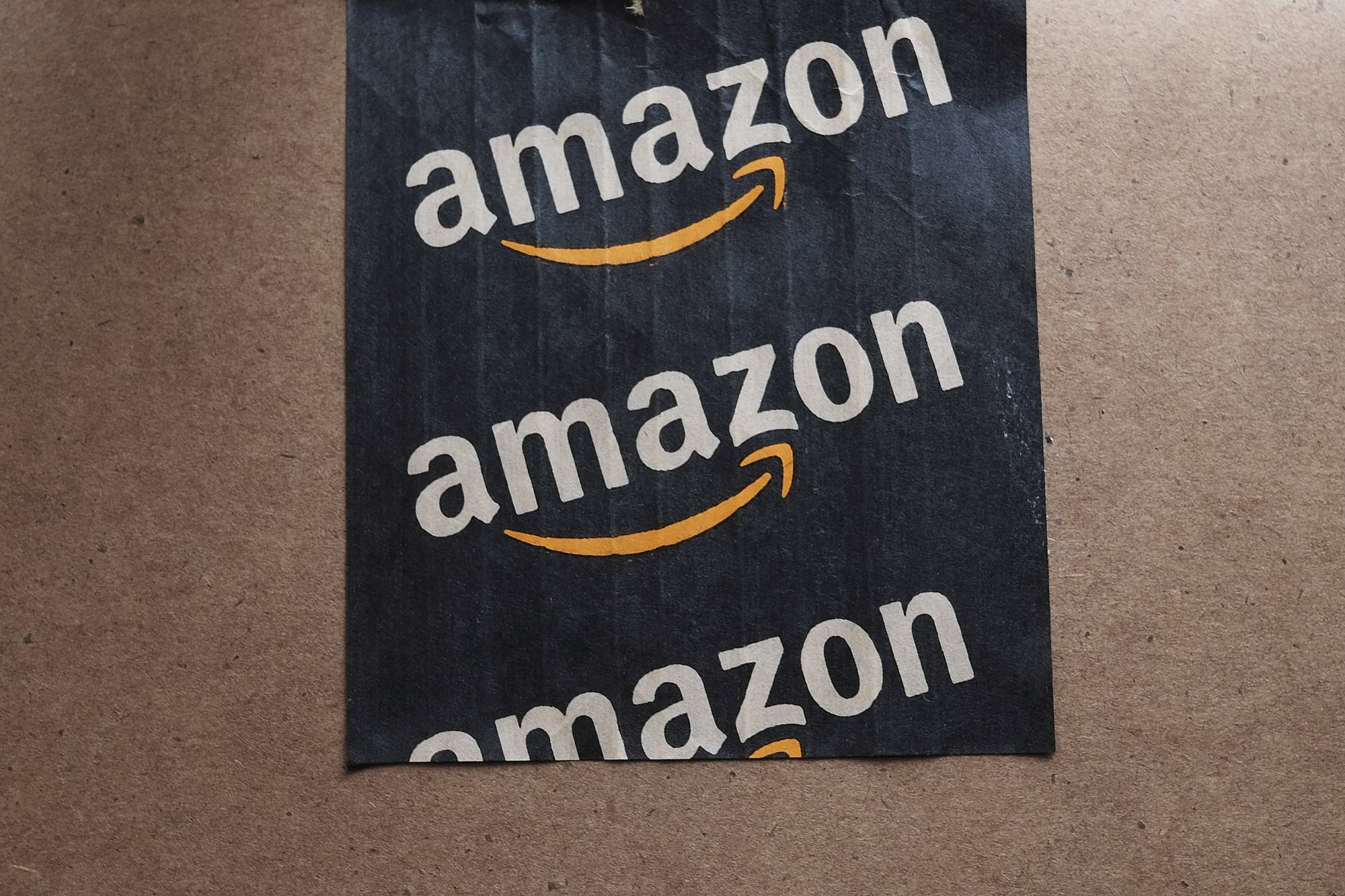 How to Get Free Stuff on Amazon
You can often get Amazon credits just by purchasing Amazon products, gift cards, or even downloading free apps. These credits can be used on future Amazon purchases.
Intrigued? Read on for the full lowdown on how to get free stuff from Amazon.
You Don't Have to Be a Prime Member
Amazon already boasts most of the lowest prices in online retail, thanks in part to its diligent price-matching. But if you're dropping big bucks at the megasite every year, you may be missing out on some extra ways to save.
SEE ALSO: What Is Amazon Prime: All of the Benefits You Get With a Membership
Note that we're not talking about the ongoing freebies that are available to all customers, such as select Kindle eBooks, Android apps, MP3 albums, and movies or TV shows. We mean free credit offers.
There are a number of ways in which you can nab these free credits — from downloading certain apps to buying Amazon's branded products — and each of these offers comes with their own rules, kinks, and exceptions. In order for you to take as much money from Jeff Bezos as possible (and with as little confusion), we've outlined the very best ways to take advantage of each version.
Find Amazon App Store Freebies
Your first port of call when trying to get free stuff on Amazon should be the App Store. Although we've yet to see a flat-out free app and credit bundle offer in 2017, we're holding out hope in the coming months — we saw a number of these impressive deals drop last summer.
We've earned $5 and $10 Amazon credits in the past by simply downloading a free game or app.
We've earned $5 and $10 Amazon credits in the past by simply downloading a free game or app. Many of these offers required you to download apps like Fandango or FaceTune as a new customer via Amazon Underground, a service that offers free apps and games. These promotions were typically shoe-ins for our Editor's Choice nod, as they weren't restricted to purchases at the App Store and could be used for almost any purchase at Amazon.
Sample and Save on Similar Orders
In most cases, Prime members will almost always qualify for the best free credit offers. (Still not a Prime member? Remember that you can sign up for a free trial!) This holds true when members are shopping for the store's popular sample boxes.
SEE ALSO: What Does Amazon Prime Cost, and Can You Get It Cheaper?
Whether you're shopping for beauty products or investing in a healthy new you, the site will give you credit equal to the value of your order. We've seen beauty boxes bundled with up to $20 in credit, and nutrition box purchases qualifying for up to $15 in credit. The only downside to these freebies is you must use the credit offers on future purchases of similar items. (Hey, you always need soap.)
Buy Amazon Brands
Another way to nab free store credit is by shopping Amazon's in-house brands. From the store's future-proof Alexa speakers to its low-cost Dash Buttons, we consistently see Amazon items bundled with credit offers that can turn an average discount into a great deal.
Dash Buttons have particularly impressed the DealNews staff — they can cost as little as a buck to buy, but you'll earn $4.99 in free credit with your first order.
The WiFi-enabled Dash Buttons (which are used as a shortcut to re-order essentials from Amazon) have particularly impressed the DealNews staff. They can cost as little as a buck to buy, but once you've made your first "press" or order, you'll earn $4.99 in free credit. Just be aware that these credit offers are, once again, only available to Prime members.
Sign Up for Serious Savings
One particularly enticing sort of deal has surfaced with Amazon's music streaming service. Recently, we saw $20 in free music credit wing its way to Prime members who signed up for an Amazon Music Unlimited plan.
The first month of the plan is free, and then it costs $7.99 per month. The credit was applied to accounts after the first month, which means that instead of getting the usual first month at no cost, streamers got a further two months (and then some) for free! Note that while you can cancel this music plan at any point, if you do so during the initial free trial, credits like this one wouldn't be applied to your account.
SEE ALSO: 5 Must-Have Apps to Take Your Streaming to the Next Level
Signing up for memberships in general can be a great way to save extra bucks on your Amazon orders. We've seen similar promotions offered for Audible, the store's audiobook service. On a number of occasions in July of last year, you could not only sign up for a 3-month Audible trial for free, but you also received a $10 credit.
What got us most excited about this deal was that the credit didn't have to be used at Audible, but could be spent on purchases across the site! The only catch was that you had to be a new Audible user.
Buy Gift Cards in Bulk
Although gift card bundles are always a great way to save at most stores, few people want to stock up on tons of cards (even if they can score some free credit for their trouble). However, since we see the bulk of the best Amazon gift card bundle deals in the run-up to Black Friday and the holidays, we know those extra dollars in credit will make a real difference to your holiday budget.
In November and December of last year we listed a number of Editor's Choice deals that saw $6 in free Amazon credit added to a 3-pack of gift cards once you loaded them with $10 or more. Although this deal required you to also buy a greeting card for $1.99, customers still walked away with a tidy $4 profit. Once again, these deals were for Prime members only, but there were no restrictions to what you could use the earned credit on.
SEE ALSO: How to Save on ANYTHING With Gift Cards
We also saw a bunch of less complicated Amazon gift card deals through July and August of last year, which delivered $10 in free credit to anyone buying $50 or more in gift cards. These cards could be bought in any combination, as long as they totaled $50 — and you didn't have to be a Prime member to qualify for those promotions.
Should these offers arise again, keep in mind that you may not be eligible for this credit if you've previously redeemed a similar promotion. Alternatively, you may have to create a new email address. We figure $10 in free Amazon credit will be worth that copying and pasting.
Readers, have you benefited from any other Amazon credit offers? What's your favorite way to get free stuff at Amazon? Let us know in the comments below!
---