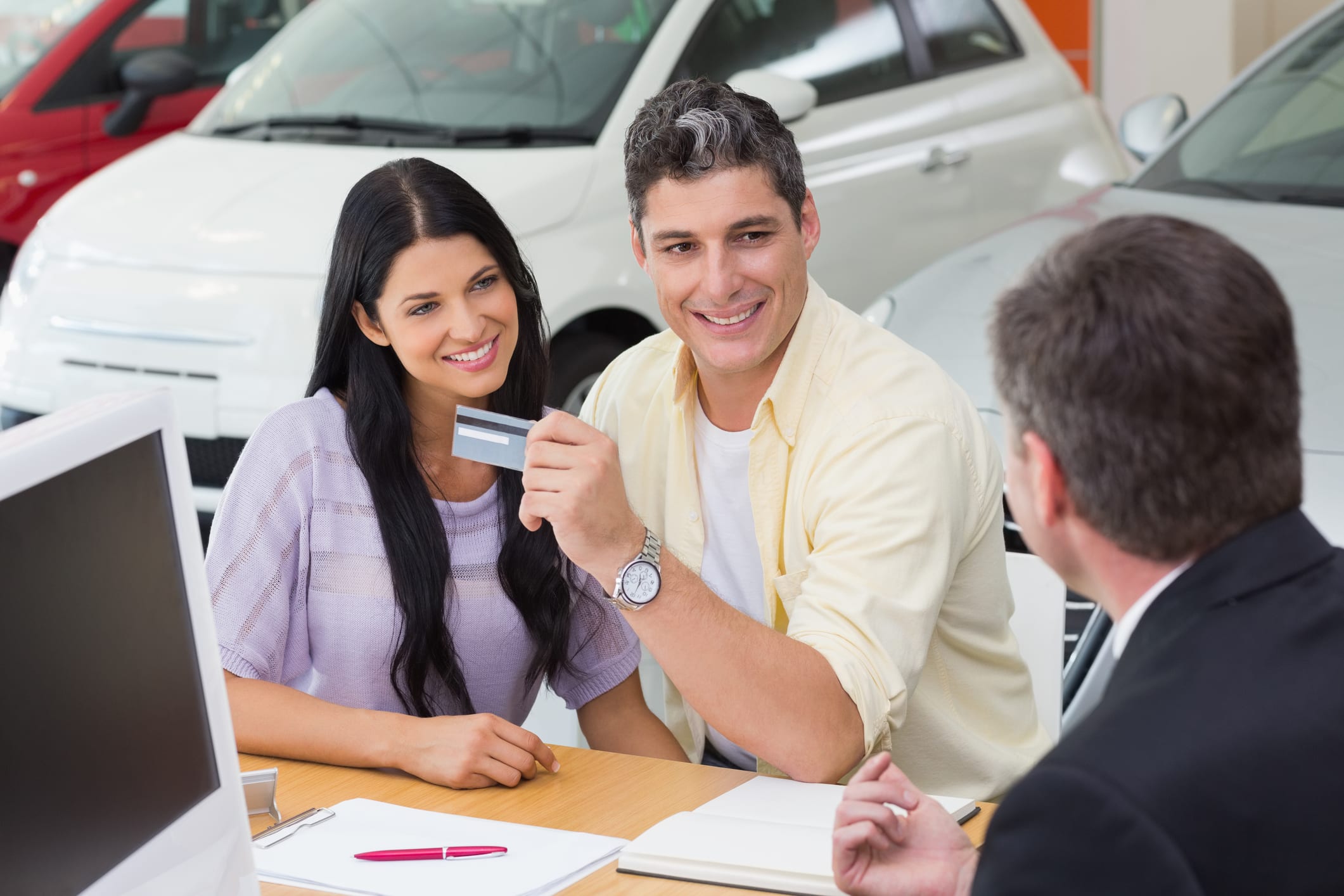 Everyone knows that when you want to buy a car, it's a good idea to shop around and make sure you get a good deal. But what many people fail to research is the best way to pay for that new vehicle. While it's easy to just leave everything to the car lot's financial department, this might not be the best idea.
These days, many shoppers are turning to credit to pay for their new ride. However, every card comes with its own set of pros and cons. If you're thinking of buying a car with a credit card, here's what you should know.
Reasons to Use a Credit Card
With so many banks and other lenders available (and likely eager to finance your purchase), why would you even consider using a credit card? For the right shopper, the savings can be substantial.
0% Interest Deals
If you have good credit, you already have your pick of some of the best financing offers available — whether you choose a loan or a credit card. Credit cards, however, often provide new cardholders with 0% introductory APRs on new purchases for as long as 21 months. For example, if you sign up for something like the Citi Simplicity Card, you get 0% on purchases and balance transfers for 21 months with no annual fee.
It's important to consider whether you can pay off your car within that 0% period. Otherwise, you could end up paying more in interest than you would with a traditional car loan.
The APR after the intro period can vary from 14.24% to 24.24% though, so it's important to consider whether you can pay off your car within that 0% period. Otherwise, you could end up paying more in interest than you would with a traditional car loan. But if you can pay it off in time, you could save quite a bit.
Rewards Programs
You can't ignore the value of credit card rewards programs. Whether you use them to earn cash back or airline miles, a car purchase can be worth hundreds of dollars in extra rewards. While this might seem like a good way to get some money back for your purchase, make sure you check the interest rate and fees you're paying on the card to determine if those rewards are worth it.
What's more, credit cards with rewards programs generally charge high APRs. This means it's best to pay off your balance, rather than carry it from month to month. With a car purchase, you'll need to have the cash on hand to cover your card balance, in order to get the most value out of your rewards.
SEE ALSO: 8 Best Credit Cards for College Students
If you have the cash, consider cards like the Capital One BuyPower Card. This card gives you 5% earnings on your first $5,000 in purchases every year, and unlimited 2% after that. You can then redeem your earnings for a GM vehicle.
Things to Consider Before You Buy
With all this being said, using a credit card to buy a car makes sense in only a couple of instances. And there are cases where paying with a credit card is a really bad idea. If you have a poor credit score, for instance, steer clear of using a credit card to buy an automobile.
Further, if you need time to pay off your vehicle in payments and can't cover the balance anytime soon, charging it to a credit card is going to cost you much more in the end. The same goes for using a credit card with a high interest rate. You'll just end up paying more in interest than your car is worth.
SEE ALSO: The Top 5 Places to Check Your Credit for FREE
Before you head to the dealership to charge a car to your credit card, these are the questions to ask yourself:
Will I qualify for a high enough credit line?
Is my credit score in the upper 700s?
How much of the cost will the dealership allow me to charge?
Will the APR and card fees cost me more?
How soon can I pay off the balance?
Once you have answers to these questions, you'll know if using a credit card to buy a car really makes sense for you.
Readers, have you ever paid for a car with a credit card? If so, how did the experience work out for you? Let us know in the comments below!
---