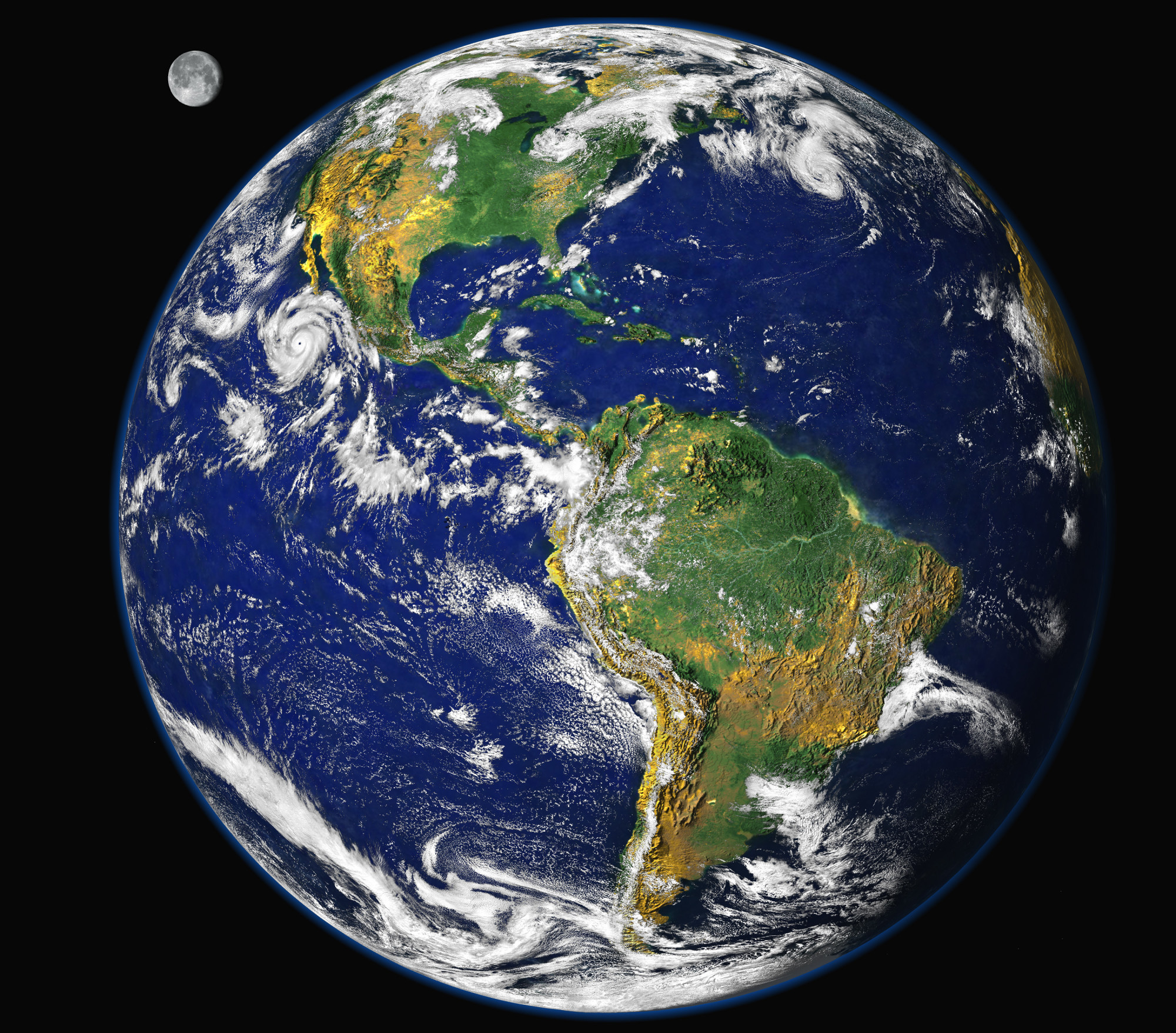 Earth Day has been an official holiday since 1970, and 47 years later, it's still about channeling positive energy towards solving environmental issues. This year, the theme is Environmental and Climate Literacy. With the focus on education, there's a number of Teach-Ins going on around the world, as well as a March for Science on the National Mall in Washington DC.
Spend this Earth Day with friends and family at one of the many planned events. And when you're done, reward your environmental consciousness with these awesome freebies!
SEE ALSO: 10 Surprisingly Eco-Friendly Companies to Support on Earth Day (and All Year Long)
Free Tanger Gift Card
Score a free $10 gift card to Tanger Outlets when you download the Tanger app. Once you download it, select the "Earth Day Exclusive Deal," and show the offer on your mobile device to Tanger Shopper Services to receive your gift card.
Free Day of Membership at Youfit
Try out a new gym and visit Youfit's open house a day early. On Friday, April 21 from 9 am to 9 pm. Enjoy free workouts and Lime Card privileges. Plus, you'll be able to participate in games, contests, and giveaways.
Buy a Burger, Plant Some Lettuce
Pop into any BurgerFi restaurant and treat yourself to one of their natural beef burgers. You'll receive a plantable coaster of lettuce seeds with your purchase to #GrowitForward.
Free Staples Coupon
Recycle select outdated electronics at your local Staples. If you're a Rewards member (it's free to join, by the way), you'll receive a coupon for $10 off $30 or more.
Free National Park Entrance Days
Take in the natural beauty of our national parks for free! National Park Week will be wrapping up the same weekend as Earth Day, and is an excellent time to see the great outdoors. On April 22 and 23, you can visit any national park fee-free. (Your next chance for a visit with no admission won't pop up until August, so don't miss this one!)
Free Organic Milkshakes
EVOS continues its yearly tradition of offering up free organic milkshakes for Earth Day. This Florida chain takes pride in using ingredients from responsible sources, like organic milk and sugar. Click here to find your nearest location.
Free Glass Straws
Glass Dharma is taking 25% off all straws for the whole month of April. It's also giving away a free Earth Straw with every purchase of $25 or more.
Feeling creative? There's also a contest, with over $200 in prizes, for anyone who wants to submit a short YouTube video (1 minute) or an infographic about the effects of plastic straws, and how people can help. Entries must be received by Earth Day, April 22, and there's no limit on how many you can submit. Check out all the important details on its website.
Free Car Seat Coupon at Target
If you or someone you know is in need of a new car seat, you can bring your old one to a Target store and trade it for a coupon to celebrate Earth Month. The coupon is good for 20% off a new car seat from the retailer online or in-store. Target is partnering with TerraCycle to make sure the old seats are recycled into new products.
Free Caribou Coffee
There's still time to buy this Earth Month tumbler from the coffee chain. Then you can score unlimited brewed coffee for free for the rest of the month.
Free LED Bulbs and Coffee at IKEA
The furniture store is hosting Sustainable Living Your Way events in stores on Earth Day. To score all the perks, sign up now for IKEA FAMILY, the store's loyalty program. (It's free to join.) The first 500 IKEA FAMILY members through the door on April 22 will receive a free 2-pack of RYET 400 lumen LED light bulbs. And if you miss out on those, you'll still be able to save 20% on LED light bulbs through May 2.
FAMILY members can also score a free caffeine buzz at the IKEA Restaurant. Any of the coffee options, including specialty drinks, will be free that day. The coffee is UTZ-certified, which means it meets the requirements for sustainable farming standards and fair worker conditions.
There are other savings and events FAMILY members can participate in. Check out the full lineup and RSVP here.
Free Reusable Bags
Natural Grocers will be hosting a seed planting activity at its stores for Earth Day. Plus, every customer that day will receive a free reusable shopping bag while supplies last. Be sure to get there early! Find a store here.
Additionally, Wegmans will once again be giving away reusable bags. From 11 am to 3 pm, bring in one bag full of plastic bags and exchange it for a recyclable bag. Plus, take the time to indulge in free samples of "Food You Feel Good About" products.
Free Online Games for Kids at Primary Games
Once again, you can entertain your kids from home with Earth Day friendly games on Primary Games. This is especially a great option if there aren't any celebrations happening nearby. Let your little ones learn about recycling, help them out with a crossword puzzle, plan a green city with them, and more.
Free HydroMassage at Planet Fitness
Although it's not geared towards Earth Day, this end-of-tax-season perk wraps up on April 22. So you could go ahead and indulge. Plus, after a long day of educating your peers about the environmental issues we're facing, a free massage will be a well-deserved treat.
Keep an Eye Out for Other Deals
Definitely keep an eye out for other deals, local and national. Here are a few that might pop up again this year:
Ruby Tuesday
Last year, the restaurant chain offered a BOGO free deal for its Garden Bar. Diners could snag a coupon through the e-club and the restaurant's Facebook page.
Seeds
Last year, Burt's Bees offered free wildflower seeds with certain purchases. Some printing services have been known to have deals with plantable cards that have seeds embedded in them, so sites like Day2DayPrinting are worth checking out as well.
Amazon
If you're a big fan of environmental and nature shows like Planet Earth, you might want to watch Amazon closely. It's been known to have special sales for Earth Day that include DVDs and Blu-rays with those themes at prices of up to 50% off.
Also, from April 20 through 23, Amazon is offering 25% Evolution Trash Bags with promo code "EVOEARTH". Evolution is "the first and only retail line of EPA-Compliant and UL ECOLOGO trash bags in North America."
Readers, how will you celebrate Earth Day this year? Did we miss any of your favorite offers? Let us know in the comments below!
---