With the price of cable television continuing to rise at a rate four times that of inflation, perhaps you've been considering joining the growing number of people to cut the cord altogether. (I know I have.) The good news is that there is probably no better time to do so. With Sony's PlayStation Vue now available nationwide, there are more ways than ever to tune in to your favorite shows. And with Facebook and Twitter in talks with broadcasters, a cableless future looks bright.
We know that like any separation process, cord-cutting can be daunting, confusing, and perhaps even painful. Having clarified some of the myths around cord-cutting, we're here to offer a guide to breaking it off with cable for good. If you follow these steps, you'll be enjoying your TV viewing and savings in no time.
Step 1: Hardware
When your cable box is taken away, you may need to replace it with one or more additional pieces of equipment.
Digital Antenna
Kind of like the old bunny ears your television may have had when you were a kid, a digital antenna will allow you to receive the digital over-the-air broadcasts of your local affiliates and an array of other channels varying from Telemundo to MeTV, depending on where you are located. The best part is, after you purchase an antenna (they retail for about $25), watching those channels won't cost you a thing!
SEE ALSO: Tune In and Drop Cable With a Digital Antenna
Smart TV
You may already own a smart TV, but if you don't and have been thinking of upgrading your television anyway, now may be the perfect time to do it. Usually equipped with built-in WiFi, a smart TV will allow you to access streaming services via an installed interface. This saves you the expense of buying a separate streaming device (see below) and allows for your TV to be completely wireless save for the power cord. Prices vary depending on size and resolution, but you can almost always find smart TV deals in our weekly TV roundup.
Streaming Device
If you don't have a smart TV and want to watch more than the channels you receive with an antenna, then you want to get a streaming device of some sort. If you're a gamer, you may already have one: PlayStations and Xboxes come equipped with streaming capabilities.
Otherwise, you have two options: a set top box or a streaming stick. In terms of current-generation set top boxes, the big players include Roku ($129 with free shipping from B&H Photo and Video), Apple TV ($134 with free shipping at Staples), or Amazon Fire TV ($99.99 with free shipping via Prime at Amazon), and all three will give you the most robust interface. A streaming stick like the Google Chromecast ($35 with free shipping at Target) or Amazon Fire TV Stick ($39.99 with free shipping via Prime at Amazon) is a cheaper option.
Step 2: Streaming Live TV
While your digital antenna will work great for getting your local channels, you most likely will want some cable channels, without paying for a bunch you will never watch. Fortunately, you have a couple of options that cost less than your cable bill.
Sling TV
After a 7-day free trial, Sling TV's Best of Live TV package will run you $20 for 23 channels that include ESPN, AMC, HGTV, TNT, and IFC. From there, you can add on additional channels either bundled together or individually for $5 to $15 extra. They even have Latino and International packages. Additionally, Sling offers discounts on Roku — including a free Roku 2 — and Amazon Fire devices when you pre-pay for three months.
PlayStation Vue
Previously available in only New York, Chicago, and Philadelphia, Sony recently rolled out its PlayStation Vue service nationwide. Those cities still have a different pricing structure. For the rest country, PSV's plans start at $29.99 for the Access Slim package of 57 channels, including AMC, Bravo, Comedy Central, and MTV. Another $5 gets you an additional 10 channels, and for $44.99, you get 101 channels. You can also add Showtime for an extra $8.99, Machinima for $1.99, Fox Soccer Plus for $12.99, or Showtime and Epix together for $11.49.
SEE ALSO: Cut It Out! These 6 Cable Cord-Cutting Myths Just Won't Die
Plus, if you like to watch on your own schedule, PSV has DVR capabilities. While PSV is available for PlayStation 3 and 4, it also works with Amazon Fire devices, Google Chromecast, and iOS devices, but no Apple TV or Roku.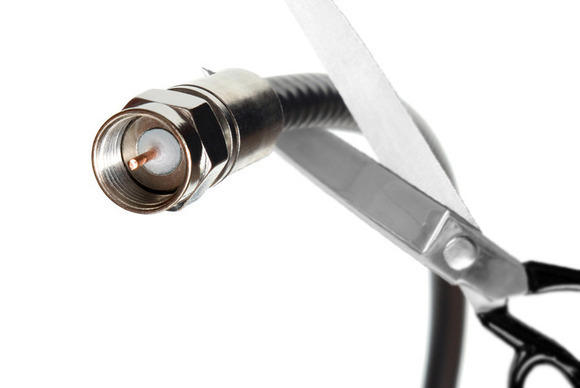 Step 3: On Demand Streaming Content
While live TV is great, there's nothing like being able to watch what you want, when you want it. These services provide a smorgasbord of movies and TV shows for one low price. And chances are you're already using one or more of these services, so it may not even be an added expense.
Netflix
Much like it successfully transitioned from DVDs to streaming, Netflix now not only provides content, but creates it. So not only is it a source for watching the movies and TV shows you know and love, but it's the only place you will find such programs as House of Cards, Orange Is the New Black, and Jessica Jones.
Its Basic plan starts at $7.99, but if you want to watch in high definition, you'll need to upgrade to the Standard plan for $2 more, which will also allow you to stream on two devices at once. An additional $2 gets you the Premium plan, which includes 4K content and enables four devices to stream at the same time. If your device can access the internet, chances are it is compatible with Netflix.
Amazon Prime
There's a good chance you're already enjoying Amazon Prime for its free 2-day shipping and all its other perks. Your membership also gives you access to more than 40,000 movies and television shows, as well as original programming like Bosch and Transparent. Prime will cost you $99 per year, but again, you get all the other perks that come with a Prime membership. It's available on most devices except Apple TV.
Hulu
A joint venture of Disney — ABC Television Group, Fox Broadcasting Company, and NBC Universal Television Group, Hulu specializes in network television shows, but has also been developing original content like the Golden Globe-nominated Casual. Its basic plan costs $7.99, but for $4 more, you can watch commercial-free. Showtime is also available for an extra $8.99.
Step 4: Standalone Networks
HBO Now
HBO made a bold move last year when it became the first network to break from the pack and offer its programming independently from cable. Shows like Game of Thrones and Vinyl are available, to quote HBO's website, "about the same time" as they air on HBO. HBO Now is compatible with most streaming devices, although not gaming consoles, as well as mobile devices and computers. After a free month trial, it will cost you $14.99 per month.
Showtime
Following on the heels of HBO, Showtime also began offering service without a cable contract last year. As such, shows like Homeland, Shameless, and Penny Dreadful are available when they air, along with a host of movies on demand. It costs $10.99 per month for most devices or less when you add it to an existing streaming service.
CBS All Access
If for some reason you're unable to access CBS via your digital antenna or streaming service, or you just really want to binge on 2 Broke Girls wherever and whenever, the network also has a standalone app that costs $5.99 per month. Be warned: Live TV isn't available everywhere and many sporting events are blacked out. It's available for most devices, except Amazon Fire and gaming consoles.
Step 5: A La Carte Content
Unfortunately, not every movie and television show will be available from your streaming service, especially newly released titles. In such cases, you may want to buy or rent a specific title from one of the below providers. Movies will typically cost the same as it once did to rent from the video store (if you can remember when you actually had to go somewhere to get a movie), while television show episodes will be slightly less. It's also a cost effective way to purchase the entire season of a favorite show instead of paying for a subscription to a network or service.

iTunes
As indicated by the name, iTunes began as Apple's platform for loading music onto iPods, but has since become a portal for content of all types, including more than 300,000 TV shows and 85,000 movies in both high def and standard definition. Movies typically rent for around $4 and television shows for $2, but look for movie rental specials like its 99-cent Movie of the Week. It's available for most devices, except for Amazon Fire.

Amazon Instant Video
While Prime members have access to a selection of free movies and television shows, anyone can access Amazon's extensive library. Prices are comparable to those of iTunes, and you can watch on most devices, except of course, Apple TV.

Vudu
Walmart's video service, Vudu offers a selection of movies and TV shows at prices comparable to those of its competitors. Plus, its InstaWatch feature instantly adds select movies you purchase on Blu-ray or DVD at Walmart to your digital account. It also allows you to upload movies for which you already own physical copies to your account for an added charge.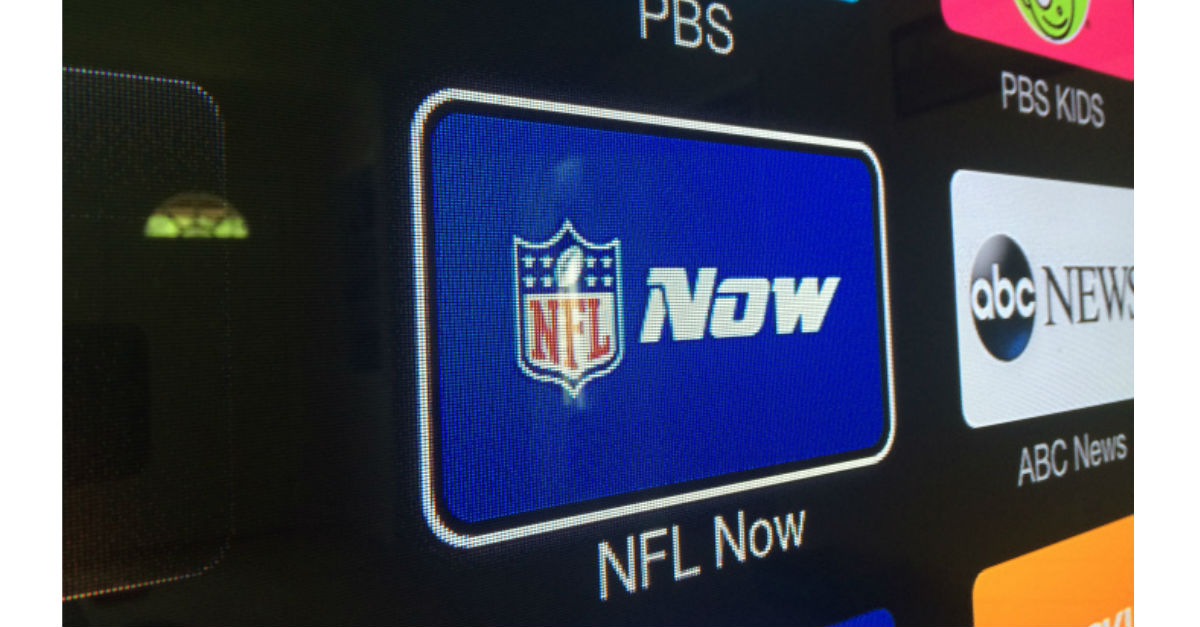 9to5 Mac
Step 6: Sports
Access to sports was once the main advantage cable held over streaming, but it is now possible to cut the cord and watch most professional sports.
NBA League Pass
This past season, not only did the NBA offer its NBA League Pass for $199.99, but for the first time it offered a Team Pass, where you could access all of a single team's games for $119.99. Even better, it also offered individual games for the first time at a price of $6.99.
But as local games are blacked out, these options might only be appealing if your favorite team isn't the home team. Also be aware that nationally broadcast games are blacked out as well. For those whose interest is only piqued once it gets closer to the playoffs, prices drop as the season progresses. Nearly all devices are supported and you can stream up to four games at once.
MLB.TV
Major League Baseball dropped its yearly rate for MLB.TV for the upcoming season by $20, to $109.99. (You can also pay a monthly rate of $24.99.) It too offers a Single Team pass, for $84.99. Students and military members are eligible for a 35% discount. Included are spring training games, home or away broadcasts of all 2,430 games, and DVR capabilities. Most devices are supported.
NFL Game Pass
While you won't be able to watch NFL games live, NFL Game Pass allows you to stream all 256 regular season games on-demand once they end. Subscribers will pay $99.99 for this privilege. It is available on Roku, iOS devices, and gaming consoles.
NHL.TV
A class action suit from fans forced NHL.TV to drop its prices this season to $132 for its GameCenter Live package, and $105 for its single-team package. Like NBA League Pass, these prices drop as the season progresses, and your local team's games will be blacked out.
Have you cut the cord? Which of these services do you like or dislike? Any tips? Let us know in the comments.
---
Related DealNews Features: