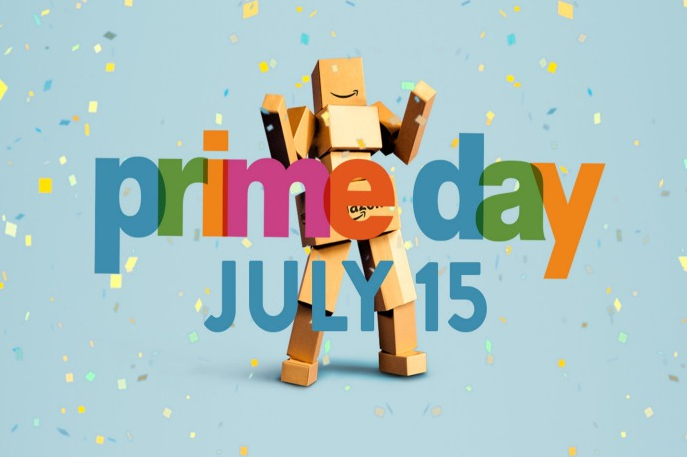 Update: Amazon has announced even more deals. Check out our analysis of the latest deals below.



Amazon is celebrating its 20th anniversary with a new shopping holiday called Prime Day, which will debut on July 15, for Prime shoppers only. (You can sign up for a free 30-day trial to take advantage of the discounts.) And since the store is promoting it as a day to rival Black Friday for deals, both shoppers and competitors are taking notice.
Amazon Announces 32" TV and Chromebook Deals
The mega-retailer fueled the promotional flames even further this week by releasing vague details about two "doorbuster deals" that shoppers can expect on Prime Day. The sale will reportedly feature Chromebook laptops for $199 as well as a "name brand 32" Smart HDTV for under $200."
It's hard to tell how good these deals might be, since we don't know specific brands or specifications; for example, we've seen 24 different deals since last year that knocked Chromebooks down to $200 or less, most falling into the $160 to $180 range. But that primarily included models from ASUS and Acer. It would be more noteworthy if Amazon's deals on Wednesday were for Toshiba, Lenovo, Dell, or Samsung, all of which have mostly checked in above that price range.
The TV Deal Could Potentially Be an All-Time Low
Meanwhile the 32" TV offer also depends on further information about the brand and specs, although it's more obviously a great deal. We've only seen two deals in the past year for a new 32" TV with "smart" capabilities that fell under $200, and both were from third-tier brands. If Amazon's deal offers a set from the likes of Samsung, LG, or Vizio, it would easily be an all-time low price.
However, keep in mind that this is specifically looking at Smart TVs; you can more easily find 32" models around and below this price point without built-in WiFi and streaming. Shoppers who already have a Roku, Chromecast, or Apple TV to hook up to a "dumb" TV can thus opt for a variety of cheaper models instead of Amazon's deal, which might save them more overall.
Walmart Gets Competitive With Rival Sale
As per usual, when Amazon does something flashy, its competitors respond. According to USA Today, Walmart will also unveil a sale this Wednesday, and it will feature more than 2,000 "rollbacks" as well as a lower free shipping minimum of $35, rather than the usual $50. The latter promotion will last for at least 30 days, but further details about the sale have yet to come.
That said, Walmart and Amazon typically aggressively price match each other during big holiday sales, so it wouldn't surprise us if Walmart featured a lot of the same discounts as Amazon Prime Day.
Update: Amazon Releases More Deal Previews
With less than 24 hours to go until its 20th anniversary, Amazon today unveiled further details on tomorrow's Prime Day sales. Like its Black Friday teasers, Amazon isn't revealing too much, but instead releasing nuggets of info designed to catch our attention. We've gathered up some of the most noteworthy below.
$15 Off Amazon Fire TV Stick: Deals on Amazon's streaming stick aren't that common, so $24 is actually a decent price for this device. (That's cheaper than refurb Roku Sticks, which go for $28.) However, keep in mind that Staples sold the Amazon Fire TV Stick for $16 during Black Friday week. More importantly, it's easy to find Google's Chromecast for precisely the same amount (or a few bucks cheaper as a refurb model).
Verdict: Wait until Black Friday.


$30 off Kindle: Although Amazon frequently discounts its Kindles, rarely do we see a $49 Kindle eBook reader. However, last year Staples beat Amazon at its own game offering the Kindle for $29.
Verdict: Wait until Black Friday.


32" LED HDTV for $75: Regardless of what brand this TV turns out to be, this is indeed a blockbuster deal. To put things in perspective, last Black Friday we saw a 29" TV for $79. And so far this year, the best 32" TV deals have averaged $175. The only think to watch out for is resolution. Though it won't be a deal breaker at 720p, we're still hoping it's 1080p.
Verdict: Solid deal.


50" 4K HDTV Bundle for under $1,000: 4K TVs aren't the price hogs they used to be. These days we've seen off-brand 50" 4K TVs for as low as $375 and name-brand models for $798. That said, Amazon's isn't very forthcoming with this deal, so we'll have to put this one on hold for the time being.
Verdict: Not enough info.


K'NEX 2-in-1 Ferris Wheel Building Set for $35.99: Amazon claims this is an exclusive (we couldn't find it anywhere else), and if so, its deal price of $35.99 might be worth it. It's currently selling for $51.81 at Amazon.
Verdict: Solid deal.


60% off Amazon Elements Baby Wipes: On Prime Day, coupon code "ELEMENTS60" will slash 60% off Amazon's own line of baby wipes. Traditionally, we've seen from 30% to 50% off these wipes for first-time Subscribe & Save orders only. With or without the same restrictions, this deal will be the best percent-off discount we've seen on these diapers.
Verdict: Solid deal.
In addition to the above deals, Amazon will also offer specials on Prime Now deliveries (in participating cities), a $10 credit on Amazon gift card multi-pack purchases, and a free beauty sample box on beauty purchases totaling $50 or more.
Readers, do any of these teased Prime Day deals speak to you? Are you on the lookout for something specific? Let us know in the comments below, and be sure to come back to DealNews on Wednesday to find out which offers are worth your money.
---