Look, we get it! It's difficult to hear us prattle on about how everything will be cheaper after the holidays, knowing that you have a horde of greedy family members all demanding gifts on or before Christmas.
That's why we're solving the very problem we created in the first place! Here's our handy I.O.U. that lets you forgo the normal gift-giving timeline. Think of it as a festive "get out of jail free" card.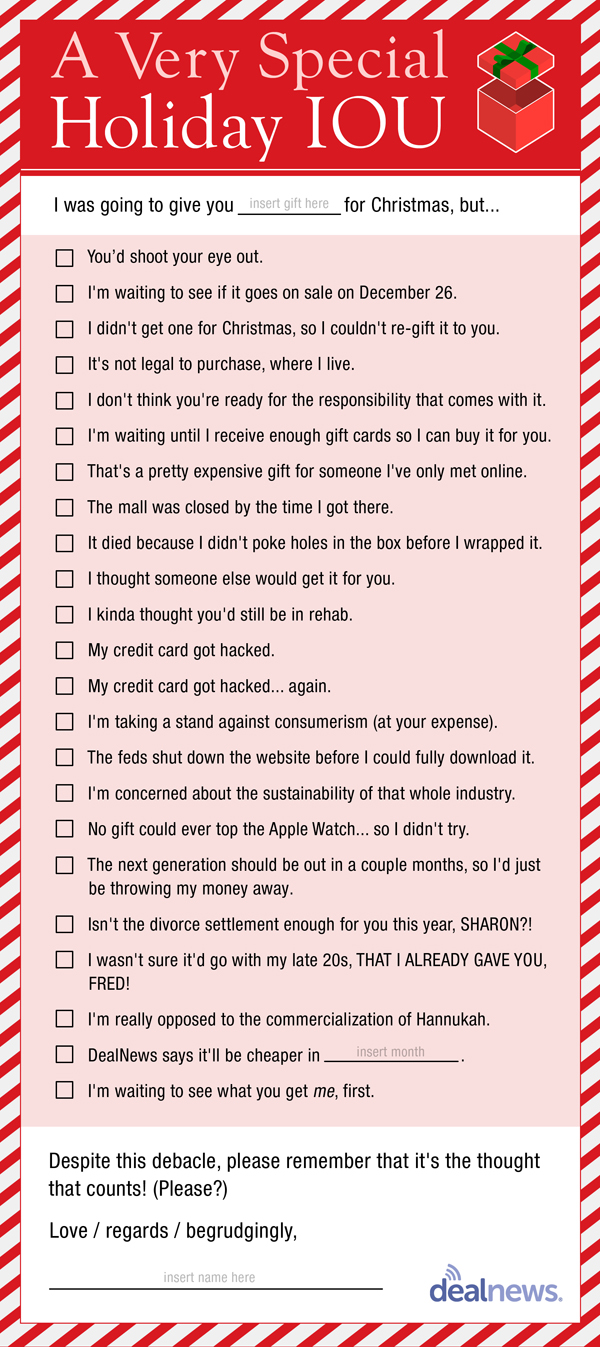 Click on the image for an enlarged, suitable-for-printing version. And just like that, you're off the hook!
Did we forget an excuse? Tell us why you need an I.O.U. this year in the comments below!