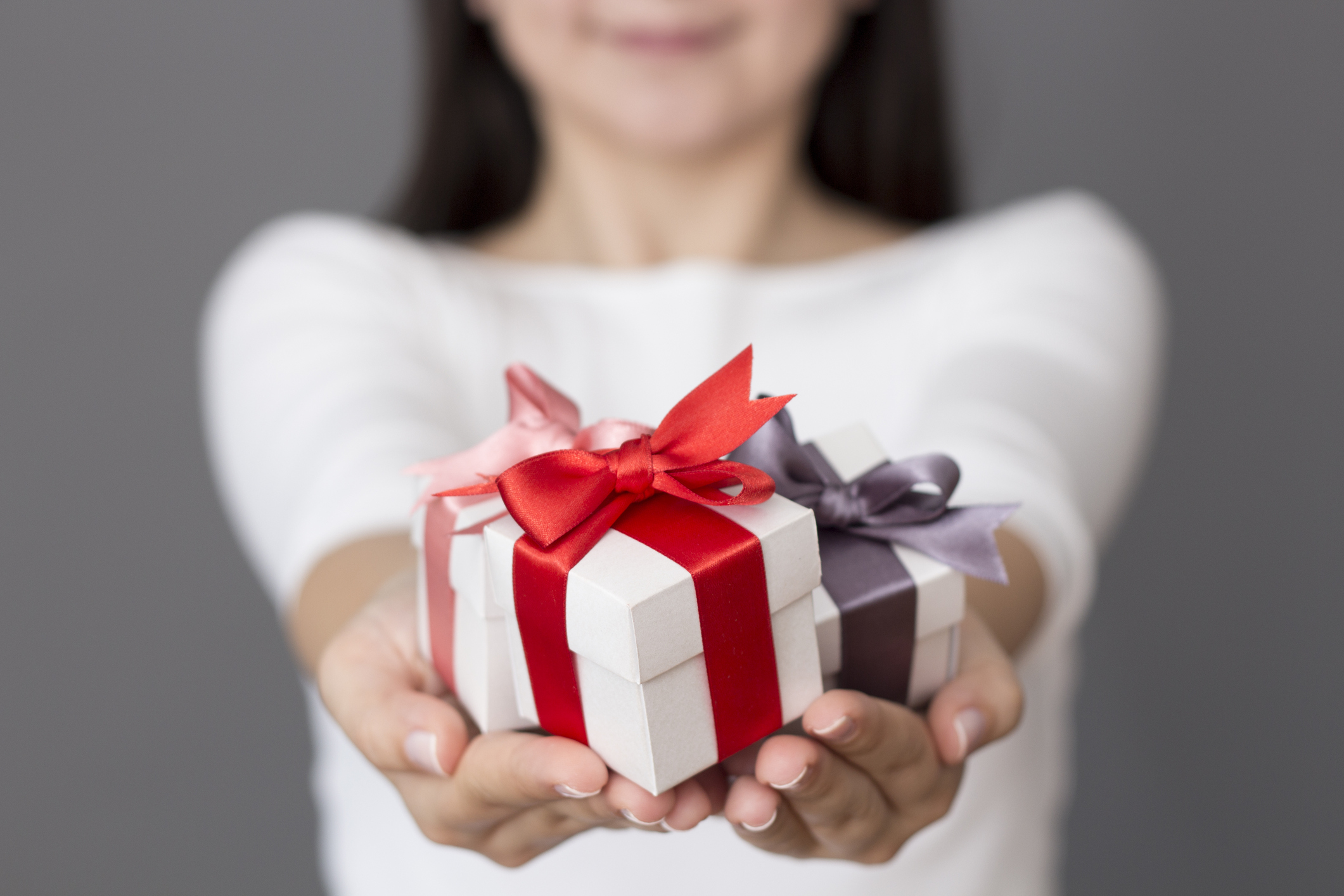 During the holidays, it's natural to have the urge to splurge on gifts. After all, nothing is too good for our family members and dear friends, right? However, a smart shopper should never financially overextend themselves, even during the holidays.
But just because you can't blow a bundle on your loved ones doesn't mean you can't still blow their minds. We're not advocating that you deceive your relatives (okay, maybe we are). Just let them assume you spent more than you did. Here are some gift ideas that seem more expensive than they really are.
Get Something Shiny
Everyone knows diamonds are a girl's best friend, but who wouldn't like a little bling? Jewelry encrusted with sparkling diamonds and other gemstones is sure to dazzle your loved one — even if you didn't spend a fortune. We routinely see jewelry from Szul and other retailers — like Amazon, which is currently discounting its best selling jewelry by up to 50% — at prices that can fit even the tightest of budgets.
Regardless of how easily these gems can now be produced, pearls still exude an air of class and elegance.
Pearls are another good option. Regardless of how easily these gems can now be produced, pearls still exude an air of class and elegance. We routinely see inexpensive choices — like this 10.5mm Black Freshwater Pearl Opera Necklace ($58.99 via code "dealnews111", $111 off) — that have the look of natural pearls, which the average person will associate with a much pricier product. Just be sure your giftee doesn't find pearls too stuffy.
Find Designer Goods at Outlets
If you feel confident enough in your knowledge of a loved one's sense of style to buy them clothing, a gift sporting a designer label is sure to impress. But designer brands can be expensive — even with Christmas sales. However, stores like Saks Off 5th, Last Call, Nordstrom Rack, and Barneys Warehouse offer nothing but constant sales on name-brand clothing and even bigger discounts during the holiday shopping season. You may find last season's fashions, but that just means big savings of up to 70% off. And in most cases, the giftee will never know your dirty little outlet shopping secret.
There are also some traditional, brick-and-mortar outlet stores that will sometimes include factory second (i.e. defective) items. You can still get perfectly good high-end goods at a deep discount, but inspect potential purchases to make sure they don't have a red dot on the sleeve.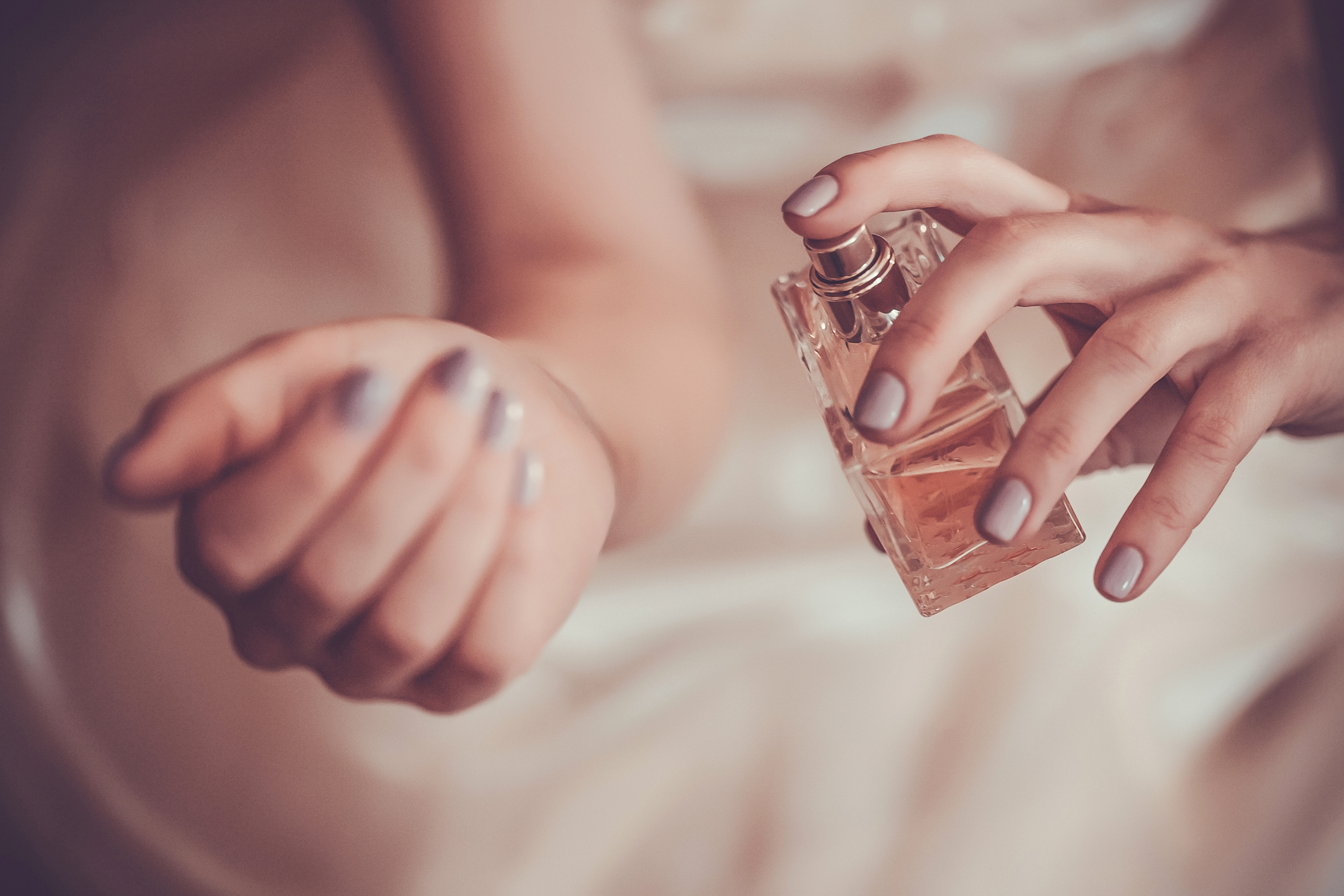 Rich Scents for Less
Brand name fragrances may exude the smell of money, but we routinely see deals on ritzy colognes and perfumes. Sites like FragranceNet and FragranceX specialize in discounts on scents from Calvin Klein, Armani, Prada, Fendi, and more, while big retailers like Target and Nordstrom frequently also offer up great deals. Luckily, your recipient will most likely never sniff out your secret.
Turn on the Wow Factor with a New TV
Some relatives (read: parents) may not realize that a television no longer needs to be a major investment. Just this past Black Friday, we saw a 32" HDTV for $65. Even if you want a bigger set to make sure to impress, there are plenty of economic options. With just a quick glance at our TV deals, you should be able to find a set that's big on wow power, but not price.
Factory-Refurbished Items Are as Good as New
Several merchants, including Apple, Canon, Nikon, and Dyson, have a history of selling beautifully restored, clean, and good-as-new-looking refurbs. These companies are meticulous in reconditioning their wares, making them look as presentable as possible. But since they're still used items, that also means huge savings for you — especially if someone on your list wants an iPad, DSLR camera, or high-end vacuum. Going this route, you can find yourself with savings of up to 22% on iPads and up to $370 on Canon EOS DSLRs, just to name a few.
SEE ALSO: What Does Refurbished Mean? How to Tell the Difference Between Not-New Items
For other brands, quality refurbs aren't as easy to come by. Look for items that specifically call out factory refurbishment. It's also smart to avoid anything labeled simply as "used" or "scratch and dent," because that stuff is going to look like it was tossed into a dryer with a handful of rocks. Also keep an eye out for warranty information; be sure that there is one, first of all, but also make sure that it's supplied by the manufacturer.
When gifting a refurbished product, there's always a chance that the giftee will find out. (Many manufacturers include such information on packing slips, ship items in nondescript brown boxes, or have other tell-tales that'll give you away.) For that reason, we recommend telling your giftee from the start about the refurb status, in which case you could tell him or her that it was either a refurb, or no gift at all. We think they'll come around and see that a refurb isn't all that bad after all.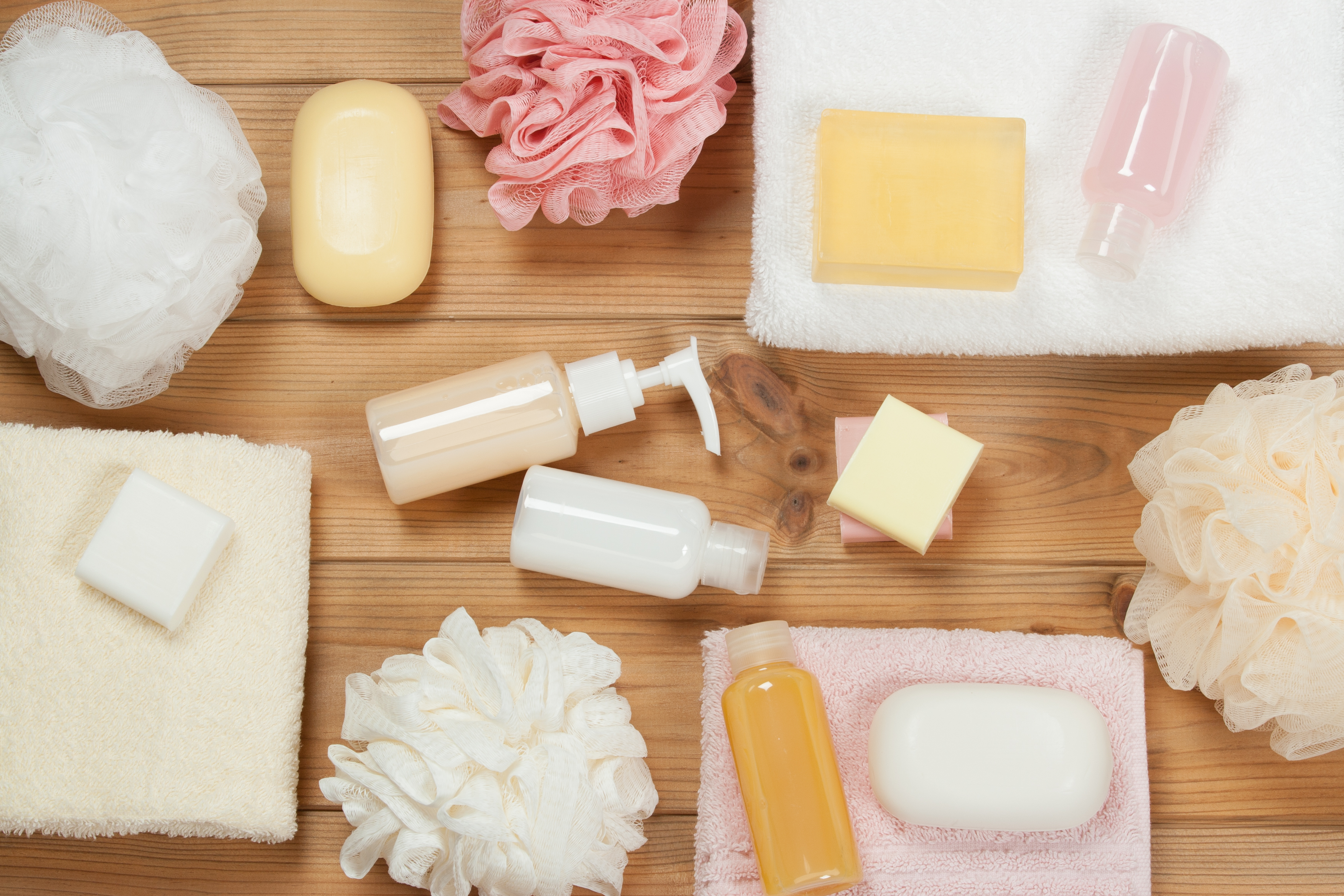 Shower Them With Gifts From The Body Shop
Unless it's a bar of Ivory, people tend to assume that bath and beauty items are a luxury. And if you look out for a sale, you can actually score higher-end body care goods at a reasonable price. For instance, even though The Body Shop's signature collection of lotions, body wash, and scents can be rather expensive if bought one at a time — prices start at $8 a pop — the merchant frequently has some kind of sale running.
In fact, right now, they have a buy three, get three free promotion! Essentially cutting 50% off your total price, you can stock up on several bottles of the sweet-smelling beauty goo, then divvy them up into your own DIY gift sets. Your giftee will never know, so you can make a... clean getaway.
Give Gift Cards for Less
While it's always the thought that counts, when it comes to gift cards, your loved one can easily put a price tag on your present because it's staring them in the face. Or can they? Throughout the month of December, we typically see gift cards discounted by as much as 25% off face value.
SEE ALSO: Here's Why You Should Never Pay Full-Price for an iTunes Gift Card
Moreover, many retailers and restaurants have special offers for free gift cards when you spend a specified amount. So while your giftee may assume you dished out the value of the card, you can pay significantly less or pocket a gift card for yourself in the process.
Be Quirky, Kooky, or Fun
We were inclined to title this option "something from ThinkGeek," and call it a day. But really, anything that has a high quirk factor is a great gift. And cool gifts are less likely to endure the usual "how much did this cost" gaze of a gift recipient. (You know we all do it!)
Plus, who really knows how much a toy sonic screwdriver costs? Was it $10? $50? If it's something the recipient thinks is cool, then they'll mentally assign a greater personal value to it, and that's a win for the giver! This category of thrifty-gifty can only be pulled off if you really know the personality of whom you're buying for, and it requires slightly more creative energy than usual. (But if you know they happen to like Star Wars or Dr. Who, you're pretty golden at ThinkGeek.)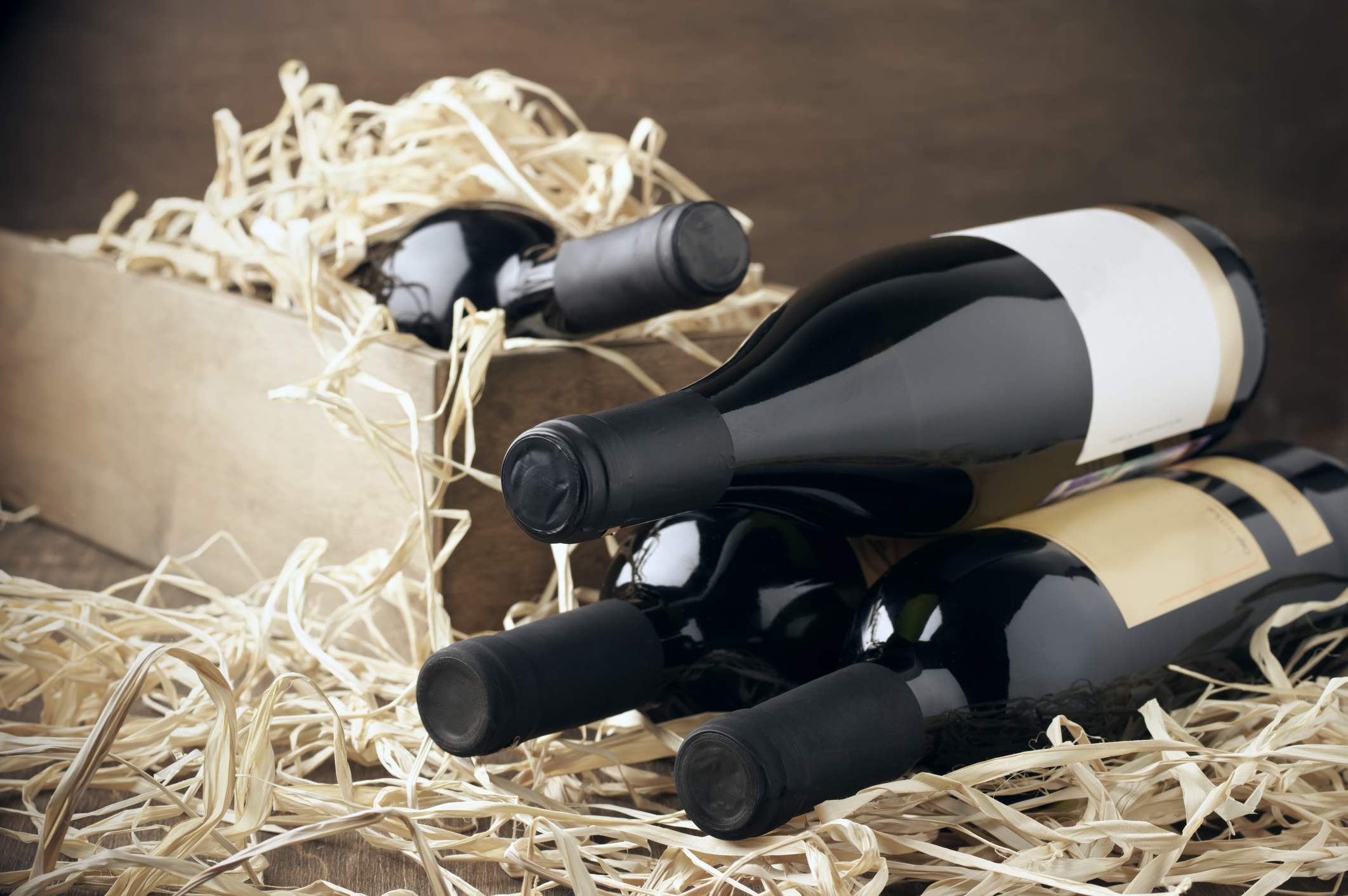 Gussy Up a Bottle of Wine
Though many people enjoy wine, very few of us are true oenophiles who can taste the difference between a $10 bottle and a $100 one. Play upon your friends' ignorance and save some cash! Head to your local wine shop (or check out our great wine deals) and ask the wine guy to recommend a cheap (but good) bottle as a gift.
He'll point out some options; just be sure to avoid choosing any with "cheap-looking" labels (this typically includes anything with an animal — butterfly, cat, or kangaroo — on it). Also try and avoid any bottle with a screw-cap, as people still tend to think that it is the hallmark of a cheap bottle. (Even though winemakers are increasingly using screw-caps for high end wines that don't need to oxygenate during storage — but we digress.)
Give wine away in a wooden box — everything looks more expensive in a wooden box. This technique also works with cheeses, meats, and fruits.
To further elevate the luxe factor, enhance the presentation of the bottle. Ditch the plastic bag from the liquor store and give wine away in a wooden box — everything looks more expensive in a wooden box. This technique also works with cheeses, meats, and fruits. (Within reason, of course — if you put Velveeta in a box, you're not fooling anyone.)
Get Sentimental
An emotional connection to an item is the easiest way to give it transcendental value, and these days, it's easy to find a wealth of products that play upon emotions. Nostalgia for decades past (especially the '80s) never fails to make a sentimental connection. Who wouldn't tear up over an Alf T-Shirt or a pair of Teenage Mutant Ninja Turtle socks?
Family photographs are another easy way to tug on someone's heart strings. A personalized calendar or photo book with pics of your family makes for a priceless gift. Or simply get a friend with some photo skills to take a digital snap, get it professionally printed, and then put it in a nice picture frame from some place like Crate and Barrel.
Spoil Them with Cashmere
While certainly not as exotic as it once was, cashmere still suggests luxury and expense. (Heck, "cash" is even in the name.) Sure, the least expensive cashmere items are probably going to be a cotton blend, but they'll still carry the cashmere cachet. Uniqlo and J.Crew Factory frequently discount cashmere apparel and accessories so you should be able to find plenty of gifts to fit a tight budget.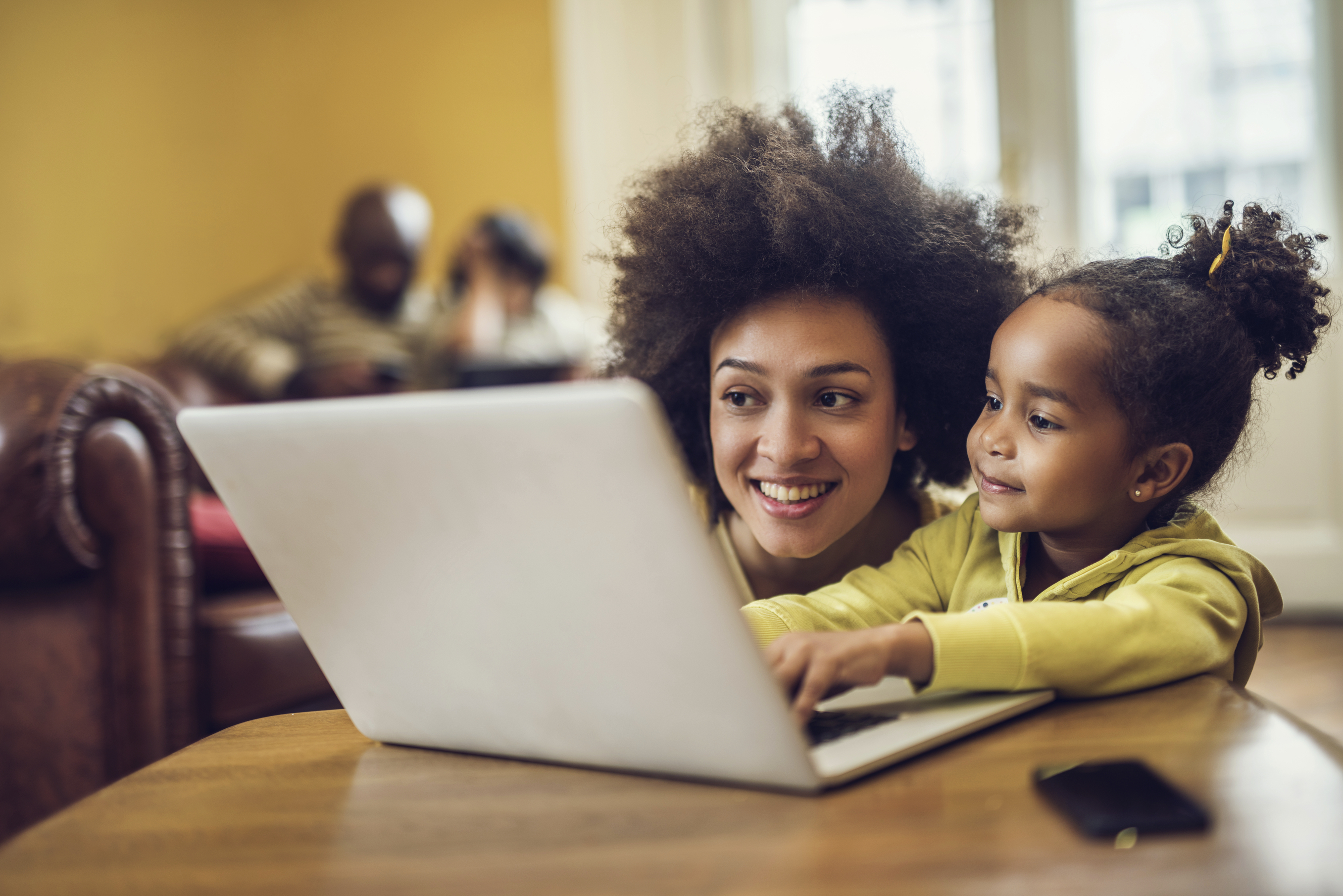 Surprise Them with a Laptop
Again, this is another area where you can lead the less tech-savvy members of your family to believe that you spent a small fortune on them. Your naive giftee will believe you dropped a handful of C-notes, but the truth is several less. You can easily find a bargain laptop with at least 4GB of RAM and a 500GB hard drive for under $200, like the Lenovo Celeron 1.6GHz 11.6" Laptop ($169 with free shipping, a low by $16). Your loved one will thank you and maybe even befriend you on Facebook.
Impress with a Tablet
It's easy to come across as a big spender to the less tech-savvy on your shopping list when you put a shiny new tablet under the tree. We've seen the prices on tablets decrease dramatically over the past year to the point where you can find many options at any price point.
SEE ALSO: 10 Ingenious Uses for a Super Cheap Tablet
For example, we recently saw this Samsung Galaxy Tab A 9.7" 16GB Android Tablet ($149.98 with free shipping, low by $30) at a very low price. Your recipient will feel like you went all out.
Score Gifting Points with Video Games
Unless your gift list includes a gaming fanatic accustomed to getting new games as soon as they become available, video games are another option that can score big points with recipients. You will find the greatest discounts on older games — like Battleborn for PlayStation 4 ($9.99 with in-store pickup, a low by $5) — but chances are the casual gamers on your list will assume you paid a pretty penny regardless. Better still, even new games can be had for a good price at this time of year, as we've seen with recent sales from Best Buy and Toys"R"Us.
Any Editors' Choice Deal (Within Your Budget)
The best way to give someone a gift that seems more expensive than it really is? Buy it at a significant discount! That's exactly what you'll find in our Editors' Choice section, as it's filled with all-time low prices and rare sales. Some of the items will still fall into the upper levels of your budget, but it's an excellent, fool-proof guide to getting your dollar to stretch its furthest.
And lower-priced goods make for excellent stocking stuffers! You can also sign up for the DealNews Select Newsletter too, if you'd rather get the deal suggestions delivered to your inbox.
Readers, what are some of your favorite inexpensive gift options? Do you agree with our picks? Share your thoughts in the comments below!
---