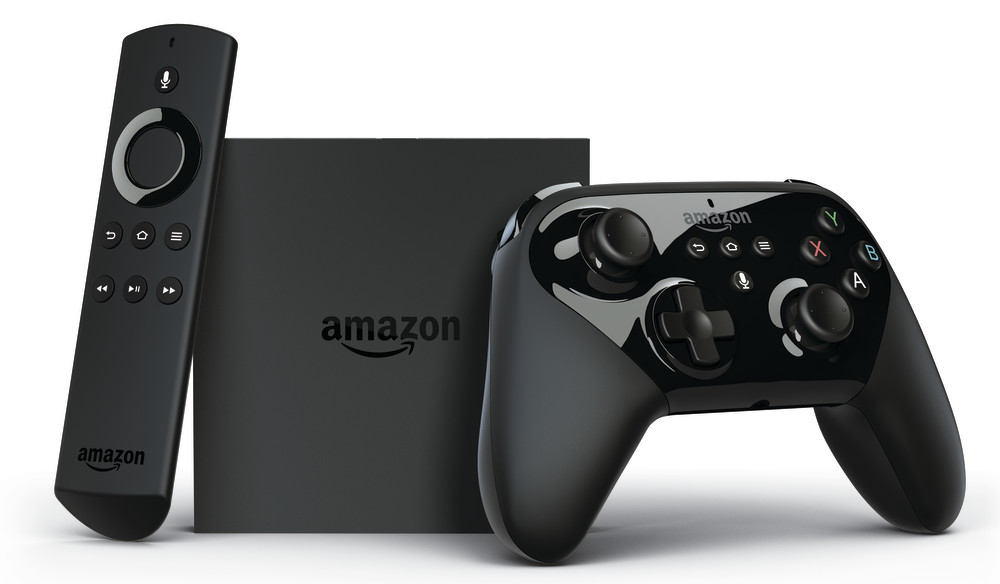 When you get a new streaming device, the first thing you probably do is fire up Netflix or Hulu. Or maybe you're diving into premium content with HBO Now or Showtime Anytime.
But your streaming media player can do a lot more than simply putting the big-name services up on your big screen. In fact, if that's all you're doing, you're probably missing out. Third-party apps can expand your player's features and the content you can access. But with all of the options, how do you choose what to install? We put together a list of five must-have streaming apps.
For Getting All Your Content in One Place: Plex
The biggest problem with our ever-growing collection of online media is keeping track of it. Chances are your computer is littered with a disorganized collection of photos, videos, songs, and more. Plex helps by organizing everything with a single interface to help you find (and stream) all of your stuff. The interface is slick, making navigating your muddled media collection just like browsing Netflix.
Plex is hardly the only app that lets your video collection make the jump to your television, but it is one of the easiest to use. Apps for nearly every streaming player — including Apple TV, Android TV, Chromecast, Fire TV and Roku — make setup painless. And if you're interested in accessing that content anywhere, Plex also lets you stream from your PC to tablets and smartphones, even when you're out of the house.
With an antenna and an HDHomeRun tuner, Plex can pick up and record broadcast TV for you, just like your cable DVR
The Plex DVR is a hot feature for cord-cutters too. One of the big snags of ditching cable TV is losing access to major network channels. Even if you get an HD antenna to pick up over the air broadcasts, you're typically stuck watching live television. With an antenna and an HDHomeRun tuner, Plex can pick up and record broadcast TV for you, just like your cable DVR. (And while you could just pick up the HDHomeRun on its own, the advantage of using it with Plex is, again, getting all of your content in one place.)
Plex's basic services are free, but a premium subscription ($5 a month or $40 a year) unlocks the extras you'll really want. With a Plex Pass subscription, you can download content on your mobile devices to watch offline and use the DVR features.
For Accessing Your Media Library for Free: Kodi
Want Plex's feature set without the pricetag? Then you'll want to check out Kodi. It's an open source application — which means no fees or subscription costs — that runs on your PC and lets you stream your media library to a range of devices. Add-ons let it play channels that your streaming media player may not support (like Amazon Prime Instant Video on your Apple TV) and even add DVR-style recording. Kodi is super customizable, so you can tweak it to your heart's content to get the perfect media experience for you.
SEE ALSO: How to Cut the Cable Cord: 6 Steps to Stream TV and Save Money
But here's the downside: you need more tech know-how to get Kodi working with all of your gadgets. It will work with most major media streamers, including Android TV, Apple TV, Chromecast, and Fire TV, but there's no streamlined setup for any of them — or, for most, any official instructions on how to set Kodi up. (And while using Kodi on Roku is technically possible, it's less than ideal.)
If you're a tech tinkerer by nature, Kodi may be perfect for you. Otherwise, paying for a Plex subscription gives you a very similar set of features — albeit with less customization — with a very simple setup.
For Watching Everything Without a Cable Subscription: PlayOn
While the Plex DVR works by picking up over-the-air broadcasts, PlayOn is an all-digital DVR. If it's streaming, PlayOn can let you record it so you can fast-forward through commercials, record movies that are about to leave Netflix, download your favorite shows to watch offline, and access shows that are usually restricted to your web browser. PlayOn opens up your streaming options.
PlayOn works with Chromecast, Fire TV and Roku (sorry, Apple TV owners), with one downside: You need a Windows PC to run the desktop client that handles recording everything. But for non-Apple users, PlayOn is tempting. All of these features will set you back $8 a month, $30 a year or $70 for a lifetime.
But after reading all of this, you may have a question: Can this possibly be legal? PlayOn holds that it's the same as a DVR or VCR, offering you fair use to watch content you have legal access to whenever you want (and, like with a DVR, fast forward through those annoying commercials). While Netflix seems less than thrilled by PlayOn, the company's assertion has yet to be challenged in court. So it's at least legal for now — and that $30 per year subscription is pretty tempting, even if the streaming status quo changes later.
For Catching Up on the Classics: FilmStruck
While there's a huge library of films available through Netflix, Hulu, and Amazon Instant Video, it can be light on independent, foreign, classic, and cult films. If you're looking for something a bit beyond the standard streaming library, FilmStruck may be what you want.
SEE ALSO: DirectTV vs. Sling vs. PlayStation: Which Live Streaming Service Is Best for You?
Run by Turner Classic Movies, FilmStruck features a selection of gems, including classics from the Criterion Collection. But, of course, this eclectic mix of programming comes with a price: FilmStruck costs $7 month, and FilmStruck with the Criterion Channel costs $11 per month — though you can save a little by nabbing both for an annual cost of $100.
FilmStruck is currently available on Apple TV, Chromecast, and Fire TV, with a Roku app due out this spring.
For Learning Something New: Lynda
These days, there's probably a YouTube video or podcast for anything you want to learn — and for some subjects, you can even find high-quality recordings of lectures from major universities. But while there's an absolute wealth of knowledge online, you don't always want to sift through everything to find what's useful. LinkedIn's Lynda service offers online classes focused on business, technology and creative skills, all taught by industry experts.
Right now, 5,712 different classes are available, and you can participate in as many as you want for a flat $20 per month.
Want to learn how to make Android apps? How to use Adobe Illustrator? How to build sites with WordPress? Lynda has classes for all of it, as well as organized "Learning Paths" that link classes together to help you build your skills. Right now, 5,712 different classes are available, and you can participate in as many as you want for a flat $20 per month. (Premium access for $30 a month gives you access to project files to practice your skills as well as offline viewing.)
It's a good bet if you want to buff up your business skills, and you can watch all of these classes on Roku or Apple TV.
Need More Apps?
If you're looking for something to do with your streaming media player beyond streaming video, remember that new Apple TVs can run iOS apps and Chromecasts and Fire TVs can both run select Android apps. That opens up access to games, fitness apps, cookbooks and just about anything you can imagine. (You can even get a game controller for your Fire TV if you're dedicated to gaming.)
Roku lags behind here, but still comes out ahead on content with its massive library of channels.
Readers, what are some of your favorite streaming apps? Let us know about them in the comments!
---