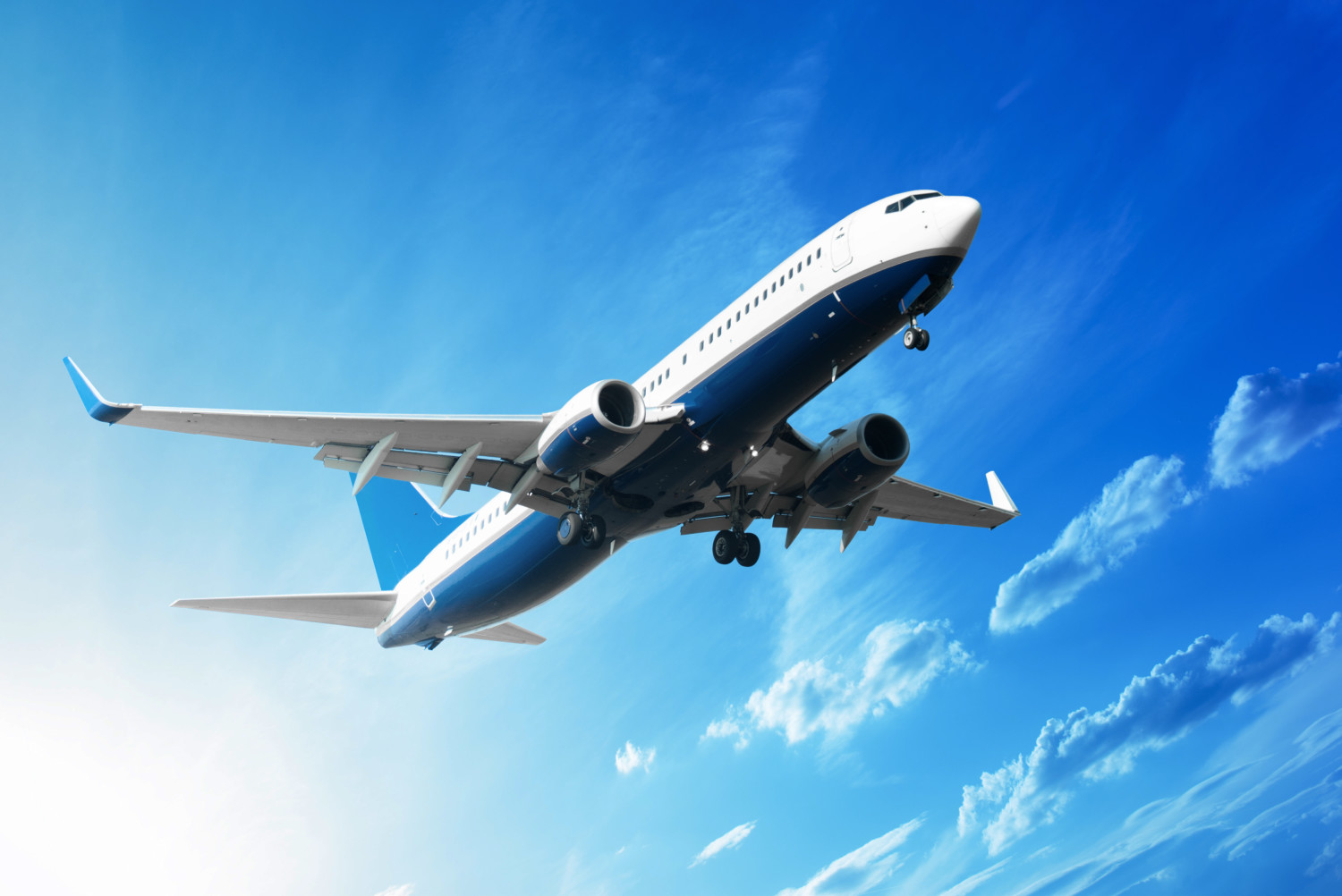 Presidents' Day is coming up on Monday, February 20 — and a Monday holiday can make for a great long weekend getaway. But if you're looking to book flights on a budget, you need to get tickets now. And by now, we mean today.
To help us get info on when to buy and fly — and where to go — this Presidents' Day, we consulted the team at Hopper, an airfare prediction app that analyzes billions of flight prices every day.
We break down all of this year's Presidents' Day airfare deals, and tell you just why you'll want to book your flight by today.
Buy Your Tickets Now
Right now, a domestic roundtrip flight for Presidents' Day weekend will set you back about $250. That's up about $30 from last year's prices, though it's still a good buy for a roundtrip ticket. Book by today, though, if you can.
SEE ALSO: 5 Ways to Save on Your Next Flight
According to Hopper data for 2016, flight prices reached their lowest level 40 to 25 days before departure for Presidents' Day weekend, rising daily after that. We're in that window right now, but you'll want to book by January 23 — that's today — if you plan to make Presidents' Day a weekend getaway that begins on Friday, February 17.
If you wait until 20 days before departure, ticket prices should be on the rise. Expect ticket costs to go up about $8 per day after that, with prices increasing even more quickly at 15 days out, when they start jumping $15 per day. While you can occasionally find a last-minute steal, putting off buying airfare usually just means putting a hole in your wallet.
When Should You Travel?
A quick weekend getaway from Friday to Monday is a nice way to avoid taking vacation days, but it's also one of the pricier times to book — because everyone else is trying to do the same thing. Right now, traveling from Tuesday, February 14, to Wednesday, February 22, is your cheapest option. Departing on Friday, February 17, and returning on Sunday, February 26, is the most expensive option, costing about 12% more. Avoid travel on both days if you can.
Right now, traveling from Tuesday, February 14, to Wednesday, February 22, is your cheapest option.
No matter where you're buying plane tickets, search a few days before and a few days after the travel dates you want. Then decide if the lower ticket cost is worth taking an extra vacation day.
Where Should You Go?
If you don't have a destination in mind, why not decide based on your budget? Here are 10 cheap places to fly over Presidents' Day weekend, and the roundtrip ticket deals to look for:
Chicago, Illinois: $189
Orlando, Florida: $212
Atlanta, Georgia: $216
Fort Lauderdale, Florida: $217
Miami, Florida: $217
Dallas, Texas: $221
Denver, Colorado: $222
Las Vegas, Nevada: $232
New York, New York: $236
Tampa, Florida: $239
To anyone suffering through winter weather right now, yes, this means you can escape to the Florida sunshine and save cash at the same time. What could be better?
Are These the Exact Prices You'll Get?
While we've listed a lot of pricing data above, these amounts aren't likely to be exactly what you'll pay. Where you're leaving from, which airline you choose, and even which day you book your flight can have a big impact on your final ticket price. Check out our advice on searching for a good airfare deal and remember that being flexible can save you some cash — and still give you a great vacation.
SEE ALSO: The Ultimate Airline Comparison Guide: Reviews, Restrictions, and Fees for 98 International Airlines
How Else Can You Save?
A few deals are available right now that may fit your vacation getaway. Southwest Airlines' spring sale currently has tickets for as low as $29 each way. While the route options may not work for everyone, they could be perfect for you. For hotels, SnapTravel via GoSeek is currently offering a deal in Las Vegas at the Stratosphere.
When you're searching, remember that vacation packages that bundle flight, hotel, and a rental car can be a good deal. And on many travel sites, searching for bundles is just as easy as hunting for airfare alone. Try a travel search site like Expedia to see if bundling can get you a bargain.
Regardless of where you're going or when you're going there, start planning today for the best value.
Readers, have you already nabbed a steal on Presidents' Day travel? Tell us about it in the comments below!
---