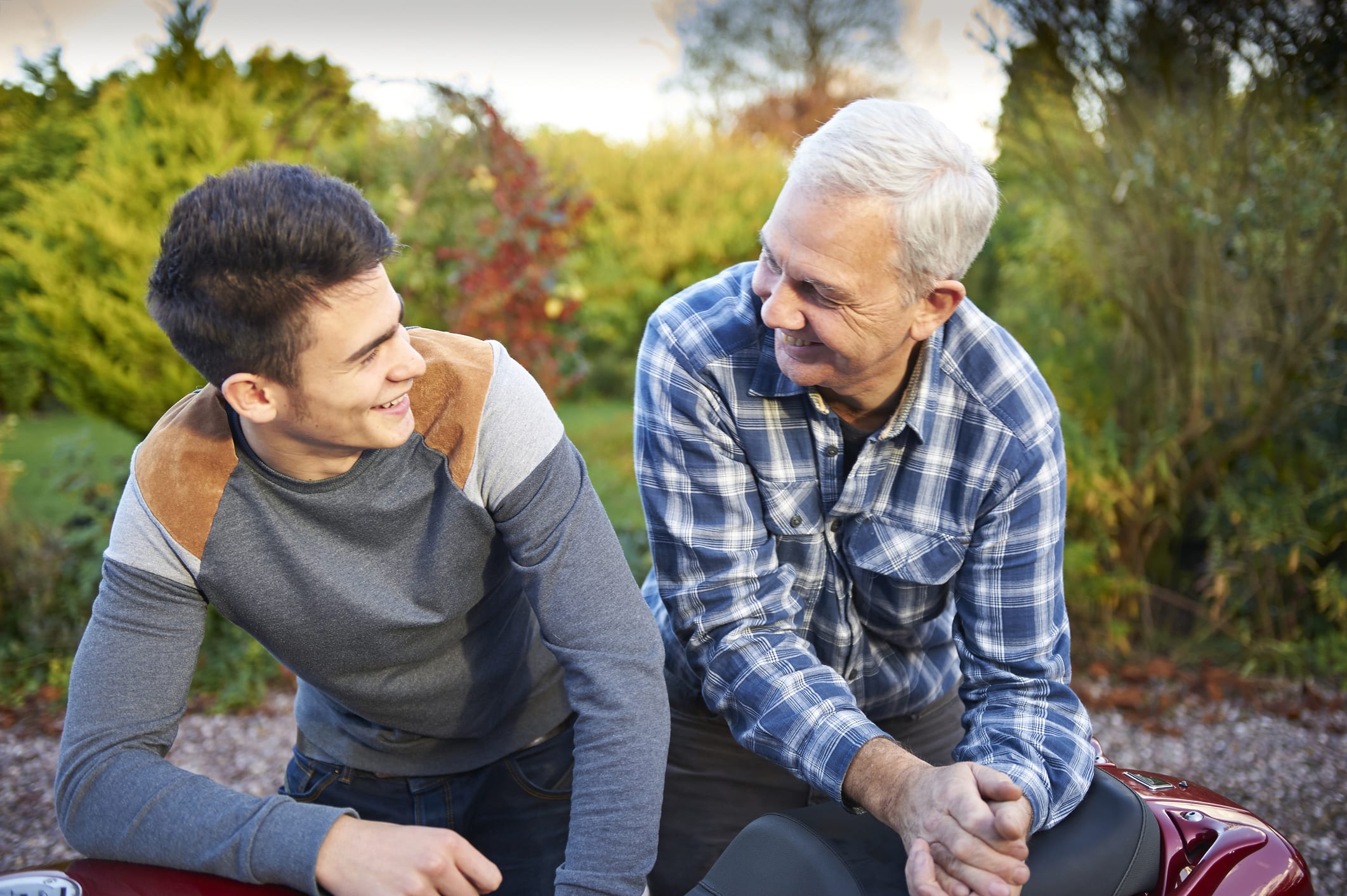 The results of our Father's Day survey are in! Just as we found last month for Mother's Day, unmarried couples living together are the most attentive offspring of all. But across the board, everyone is celebrating Father's Day less than Mother's Day.
45% of Unmarried Couples Will Celebrate Dad
Forty-five percent of unmarried people who live with their partner will celebrate Father's Day with their dad this year. Compare that to just 37% of single people, 31% of divorced people, and 26% of married people.
Things flip around a bit when it comes to getting dad a gift (though unmarried cohabiting people still lead): 39% of singles living with a partner feel obligated or pressured to buy a gift, compared to just 35% of married people, 25% of single people, and 21% of divorced people.
While 43% of respondents celebrated Mother's Day, just 29% will celebrate Father's Day.
We were a little surprised by this. Based on relationship status, we might have assumed that single people would celebrate Father's Day the most. Demographically speaking, many are likely still living at home, and might not have much money to buy a gift, but could make a special meal or other observance.
But maybe having a partner pushes you a little closer to your own family — and if these unmarried couples don't have children of their own yet, they don't have their own Father's Day celebrations to attend.
Couples with their own children might not have the time to celebrate in person with Dad, but still want to buy him a gift — which would explain their higher rates of feeling obligated to buy one.
Dad Celebrated Less Than Mom
Unsurprisingly, our survey confirmed that Father's Day celebrations will be more limited than those for Mother's Day. While 43% of respondents celebrated Mother's Day, just 29% will celebrate Father's Day. Many fewer people will buy a gift for their dad (30%) than their mom (46%), and fewer feel obligated to (30% to 40%).
SEE ALSO: The 9 Best Things to Buy in June (Including Free Donuts!)
There are a lot of reasons that Father's Day sees less spending and celebration than Mother's Day. Many people cite "spending fatigue" following Mother's Day and Memorial Day sales in May (though maybe you should think about Pops during those sales!). Plus, dads are notoriously difficult to shop for, especially once their tool and necktie collections are full.
But there are social reasons as well. Mother's Day has historically been a chance to recognize moms for the work that often goes overlooked, whether it's homemaking or being a single parent. What's more, single motherhood is still much more common than single fatherhood (though less so in recent years); so if a person has a relationship with only one parent, it's more likely to be their mother.
Readers, what are your plans for Father's Day? Do you think your relationship status affects if or how you will celebrate? Let us know in the comments below.
---