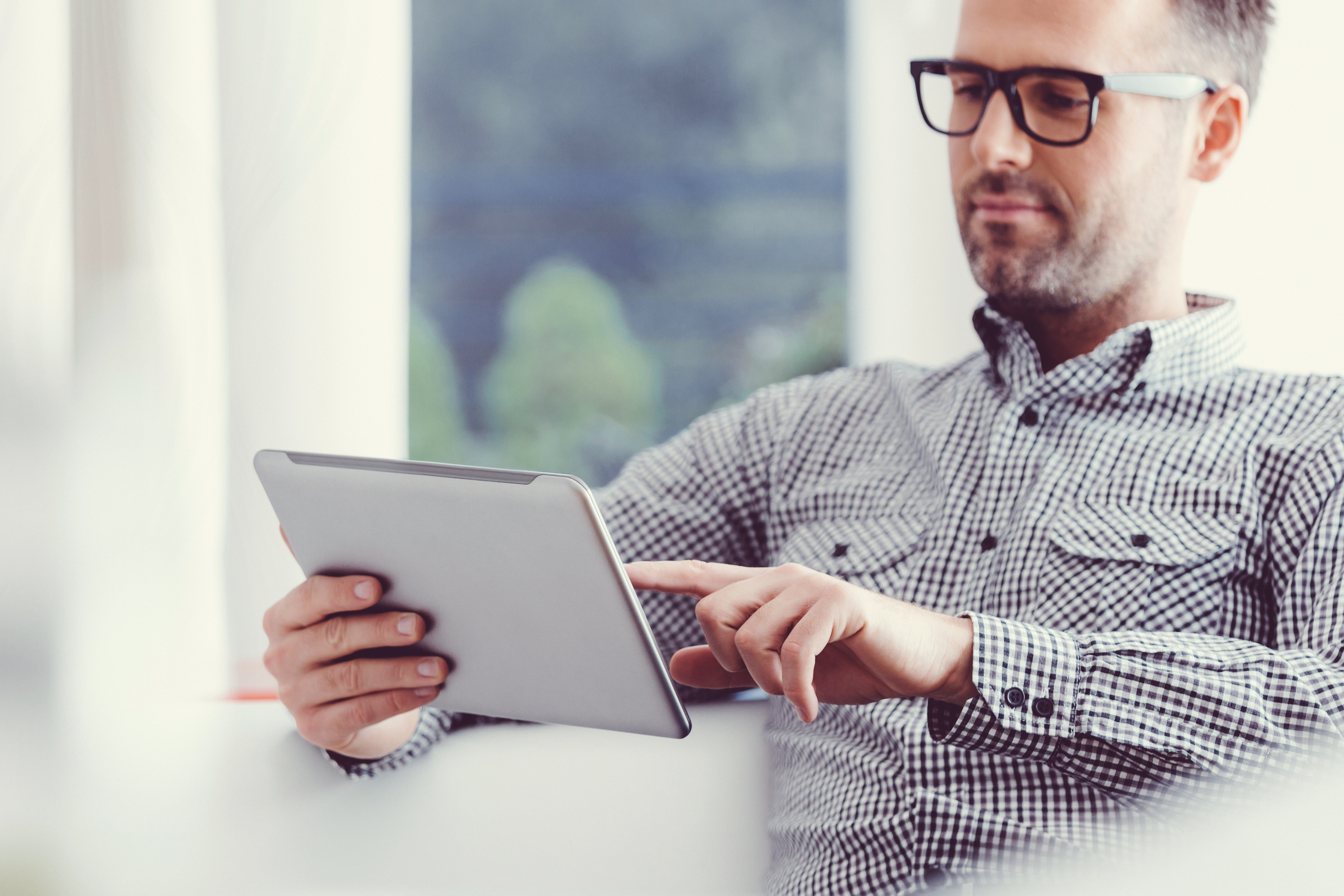 Update: Many stores have already unveiled their sales, and we've been rounding up the best Black Friday Apple deals. Check out our list of the top offers, or read on for what's still to come.
The Best Black Friday Apple Ads
You've probably read our guide to Apple Black Friday deals, so you know that we recommend not shopping at Apple itself when Black Friday rolls around. However, that doesn't mean there aren't still some awesome buys to look out for! Here, we've rounded up the best of the best Apple deals we've found so far.
Military Personnel Can Snag Surprisingly Awesome Apple Deals
Before we launch into our roundup of the top Apple ads that all shoppers can buy, we'd like to first point out a trend we noticed this year. AAFES, the Army and Air Force Exchange Service store for military personnel, recently released a Black Friday ad, and there are some astounding prices on Apple goods.
The store will offer an Apple iPad Pro 9.7" 128GB Tablet for $439, which is $260 off and less than what Target will charge for the 32GB model. Apple fans who want something smaller can instead snag the Apple iPad mini 4 32GB Tablet for $249, which is $150 off and a low by $26. (Best Buy recently knocked it to $274.99, a price that shocked us — until we saw this AAFES deal.)
Lastly, AAFES will offer the current-generation Apple MacBook Air Broadwell Core i5 1.6GHz 11.6" Laptop for $589, which will be the lowest price we've ever seen by a full $90. Currently this laptop sells for $899.99.
If you qualify to shop at AAFES stores, then be sure to take keep these offers in mind when considering any of the ads below.
The Best Black Friday Apple Ads
Apple Watch
Apple Watch Series 1 for $198 at Target
This is the first real discount we've seen on the Series 1 and by far the best deal we've seen (thus far) for Black Friday. After all, it's been priced at $269 since it was announced.
iPad
NEW! iPad Pro 9.7" 128GB WiFi Tablet for $589.99 at BJ's Wholesale Club
Technically, this is the best confirmed price we've seen in the ads for this model. Previously, the best price we'd seen for this storage size was $630.

That said, Best Buy is advertising a sale in which it knocks $125 off select iPad Pro models. It remains to be seen whether that includes the 128GB model, but if it does, that should cut the price to $574.99. That's only $15 cheaper, but it's also at a store that doesn't require a membership.


iPad Pro 9.7" 32GB WiFi Tablet for $449 at Target
The lowest we've seen for a new 32GB model of this iPad was $550, and that's what we expected to see on Black Friday. This sale definitely exceeds our expectations.


iPad Air 2 Tablets from $274 at Target
This marks the best deal we've seen, as well as beating our predictions by a whopping $76. Previously, the lowest price this model had dropped to was $300.


iPad mini 2 32GB WiFi Tablet for $199 at Walmart
While Target will have the iPad Mini 2 starting around $199, Walmart is offering a better bang for your buck. The lowest we've seen a 32GB new Mini 2 fall to is $219.


iPad Air 2 Tablets for $125 off at Best Buy
Based on the regular prices listed in the ad, these models should theoretically start at around $274. Since you can snag it for the same price at Target, and both stores will have it online, it comes down to which store you want to shop more.
MacBook
NEW! Apple MacBook Air Broadwell Core i5 1.6GHz 13.3" Laptop for $799.99 at Best Buy
This deal might not knock our socks off, but it's still a great opportunity to save on an Apple computer. We've seen this model drop to $800 a few times before, but only for short periods of time. Currently this model sells for $1,000, so this sale offers a $200 discount.


NEW! Apple MacBook Laptops for $200 off at Best Buy
We're giving this one a tentative stamp of approval, because any Mac shopper should at least check it out when it goes live. It's possible that any individual MacBook in the sale could be selling for cheaper elsewhere, but this is definitely worth perusing for price comparisons.
iPhone
iPhone for AT&T NEXT or Verizon Device Payment + $250 Gift Card for $0 down at Walmart
Several retailers are offering similar deals, so if you're planning to upgrade, it'll likely come down to which store you prefer to shop most often.


iPhone SE for Verizon, AT&T, or Sprint from $9.99 at Best Buy
The only similar offer we've seen is a BOGO free sale from T-Mobile back in the summer. This phone was released earlier this year, and this deal definitely makes an affordable upgrade. It requires a 2-year agreement.


iPhone 5s 16GB No-Contract Smartphone for Straight Talk for $99 at Walmart
This is the best price we've seen for this model on Straight Talk. Walmart has been offering this deal at $149 consistently for the last few months.


iPhone 7 + $250 Gift Card for $0 down at Target
The only similar kind of offer we've seen for the newest iPhone was back when it was first released — customers could score a free iPhone 7 when they traded in their old iPhone. This deal isn't quite as awesome, but it's still pretty solid.


iPhone 7 Plus + $250 Gift Card for $0 down at Target
It's the same offer as the one above at Target. However, this one will net you the larger phone and its exclusive features.


iPhone 7 + up to $250 Gift Card at Best Buy
Upgrade your phone to the new iPhone 7 on an installment billing agreement, and you could score up to a $250 gift card. It might not be as good as what Walmart and Target are offering (you could end up with a lesser gift card) but it's still not a bad deal.
Apple TV
Apple TV Media Receivers for 25% off at Target
We could potentially see prices drop to around $112 on the 32GB model, which is only a couple of bucks more than what we expected. And we're anticipating the 64GB hitting around $150, which is not only what we predicted, but the same price we saw last year.


Apple TV 64GB Media Receiver for $159.99 at Best Buy
While it's higher than what we're expecting to see from Target, this is still a solid option for getting your hands on the streaming device. This could be ideal if you prefer to shop Best Buy or if Target runs out of stock before you can score one.
iPod
iPod Touch 6th Generation for $50 off at Toys"R"Us
Based on the current prices on the site, we expect these music players to start at around $140. The best price we've seen for this generation was about $250 for a 64GB model all the way back in April.


iPods for 20% off at Target
It's not a huge discount, but it is the only one that's versatile enough to let you grab the model you prefer. This offer will apply to all iPods at Target according to the ad, and should include the Shuffle, Nano, and Touch.
Excited for Black Friday deals? Consider subscribing to the DealNews Select Newsletter to get a daily recap of all our deals; you never know when a Black Friday price will be released! You can also download the DealNews apps, check out the latest Black Friday ads, or read more buying advice.
---