You'll find inexpensive handsets and super-affordable stocking stuffers in the week's best cell phone deals. Score the lowest price on a refurb iPhone 6, a budget-friendly Samsung, and more.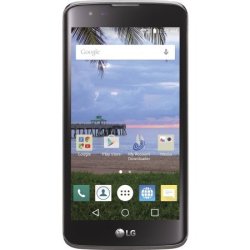 Clearance Cell Phones at Walmart
Store: Walmart
Discount: Up to 67% off EXPIRED
Shipping: In-store pickup, or $5.97 s&h, or free shipping on $50 or more
Expiration: November 13

Whether you're looking to upgrade your device or just want an inexpensive stocking stuffer for the upcoming holidays, you're sure to find something for practically every taste in this sale. You'll save up to 67% off select clearance cell phones, including no-contract and unlocked varieties. One of our top picks is this LG Treasure 8GB 4G Prepaid Smartphone for Straight Talk for $79, a $21 savings.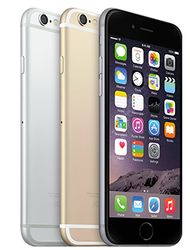 Refurb Apple iPhone 6 16GB Phone for AT&T
Store: eBay
Price:

$289.99


Shipping:

Free shipping


Lowest By: $35

The iPhone 6 is a few years old now, but it's still definitely a solid pick if you're looking to upgrade, especially if you don't want to fork over a larger investment for a newer handset. It still earns a solid rating of 4.25 stars from techradar. Score this refurbished no-contract Editors' Choice model for AT&T from Cellfeee via eBay for around $290. Choose from Silver, Space Gray, or Gold.

Note that no warranty information is provided. This unit will have minor scuffs and/or scratches on body and screen and includes an aftermarket charger.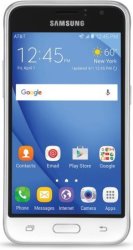 Samsung Galaxy Express 3 Android AT&T GoPhone
Store: Walmart
Price:

$59.99


Shipping:

Free shipping


Lowest By: $20

Budget-friendly and with newer specs, this Samsung Galaxy Express 3 is a great way to upgrade for less without feeling like you're behind the times with your tech. You can snag this no-contract 8GB 4G LTE Android Smartphone for AT&T GoPhone in White for around $60. It features a 4.5" 1280x720 super AMOLED touchscreen LCD, 1.3GHz quad-core processor, 1GB RAM, 8GB internal memory, 5-megapixel rear- and 2-megapixel front-facing cameras, 720p video recording at 30fps, 802.11n wireless, Bluetooth 4.1, microSDHC card slot, and Android 6.0 OS (Marshmallow).

Of note, Amazon offers it for the same price.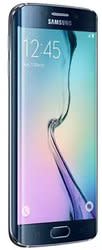 Refurb Samsung Galaxy S6 Edge 32GB Phone
Store: eBay
Price:

$319.99


Shipping:

Free shipping


Lowest By: $340

When it was released, the Samsung Galaxy S6 Edge earned high praise, with a rating of 9.0 overall from CNET. It's still a solid choice now, particularly if you aren't worried about the latest tech. You'll save an amazing $340 on this refurbished 32GB 4G Android Smartphone for T-Mobile in Black Sapphire from Mywit via eBay. This GSM phone features an Exynos 7420 octa-core processor (Cortex-A53 1.5GHz quad-core and Cortex-A57 2.1GHz quad-core), 5.1" 2560x1440 touchscreen AMOLED LCD, 32GB internal storage, 16-megapixel rear-facing camera, 5-megapixel front-facing camera, 4G connectivity, Bluetooth, and Android 5.0 (Lollipop).

No warranty information is provided.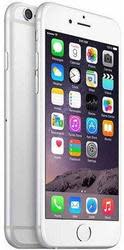 Apple iPhone 6 Plus 16GB Phone Straight Talk
Store: Walmart
Price:

$499


Shipping:

Free shipping


Lowest By: $150

If you'd like an iPhone but want to hang on to your headphone jack, consider upgrading your current handset to this iPhone 6 Plus 16GB in Silver. You'll save $150 on this new prepaid smartphone for Straight Talk. Techradar gave this previous-gen device a solid rating of 4.5 stars, and praised its for its full HD display and strong day-to-day camera.