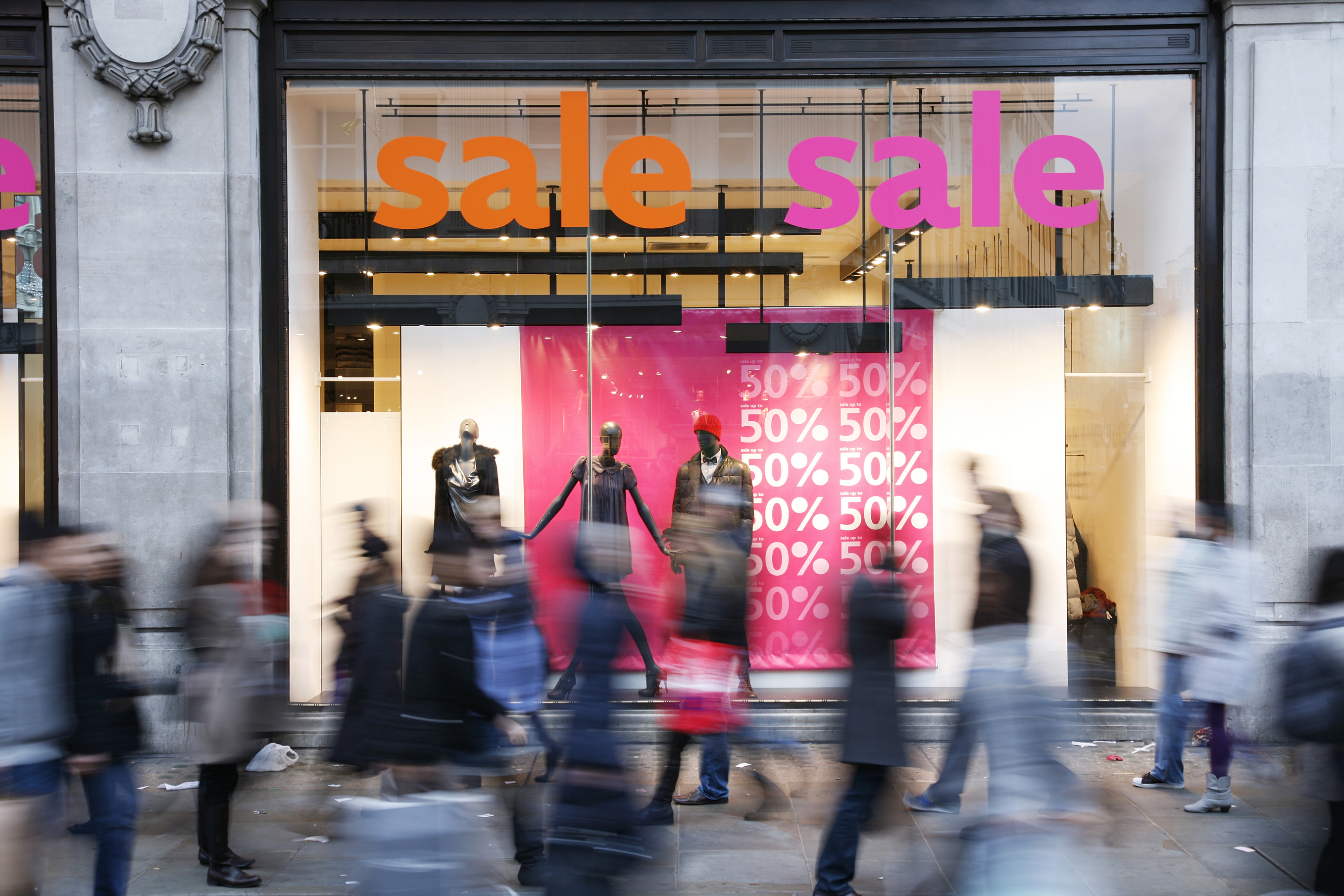 More Black Friday ads are being released every week, and we're rounding up the top picks from each to make your shopping list creation even easier!
Kohl's has given us a glance at its complete ad, and while many deals will be available online as early as November 21, the doorbusters won't be available until Thanksgiving and Black Friday. We've picked our top five deals to add to your list, from Xbox One S consoles to TVs and more. As usual, Kohl's is also upping its Kohl's Cash offers, providing $15 in Kohl's Cash for every $50 spent.
And don't forget to check out all our predictions for the big day so you know exactly what to expect.
Top 5 Deals From the Kohl's Black Friday Ad
Xbox One S 500GB Minecraft Bundle for $249.99
We were expecting bundles like this to be around $300, but with the addition of a gift card. While this bundle doesn't include a gift card, it's definitely the cheapest Xbox One S bundle we've seen so far. The next cheapest price we've seen was around $280. This doorbuster is available from Thursday at 6 pm to Friday at 1 pm.

Should You Buy It? Considering this bundle exceeds our expectations as well as being the lowest price ever, it's a great buy. That said, many stores will offer bundles, so keep an eye out for any that might include gift cards that net a better overall value.




Haier 49" 4K UHD TV for $249.99
We predicted that off-brand 4K TVs this size would drop to doorbuster prices of $265, but lo and behold! Kohl's has knocked that price even further to $250, which is a surprisingly aggressive tech deal from the store. The lowest we've seen similar models go for is around $280, making this a new all-time low. This doorbuster is available from Thursday at 6 pm to Friday at 1 pm.

Should You Buy It? If you're not worried about having a brand name and you just want the 4K tech, this could be the price to beat for this size category.




HMDX JAM Classic 2.0 Bluetooth Speaker for $14.99
We predicted cheap Bluetooth speakers would drop below $10, and while this particular one doesn't drop that low, it's still a pretty decent deal. It's the lowest price we've seen for this model, and it's also highly rated by users, which is rare at this price point.

Should You Buy It? This is an inexpensive Bluetooth speaker that makes a great stocking stuffer.




Vizio 39" LED TV for $179.99
We predicted that sets around this size would average between $170 and $185, and this major budget brand falls nicely in between. We've only seen this price on similar refurbished models, making this the lowest price ever for a new set. This deal is available from Thursday at 6 pm to Friday at 1 pm.

Should You Buy It? If you're looking for a no-frills set, this Vizio definitely belongs on your list. That said, another store's doorbuster could hit $140 — but it'll probably be from a lesser brand.




Jetson V5 Active Balance Scooter for $299.99
"Active balance scooter" is just another name for hoverboard. While we didn't make any predictions about these toys, this price is on par with the lowest we've seen from other Black Friday ads. This model usually goes for $50 to $80 more. This doorbuster is available from Thursday at 6 pm to Friday at 1 pm.

Should You Buy It? Thanks to a multitude of new safety standards, hoverboards are back with a vengeance for the holidays. Yet we don't expect them to go much lower than this, even if they're a little slow to leave the shelves.
Excited for Black Friday deals? Consider subscribing to the DealNews Select Newsletter to get a daily recap of all our deals; you never know when a Black Friday price will be released! You can also download the DealNews apps, check out the latest Black Friday ads, or read more buying advice.
---