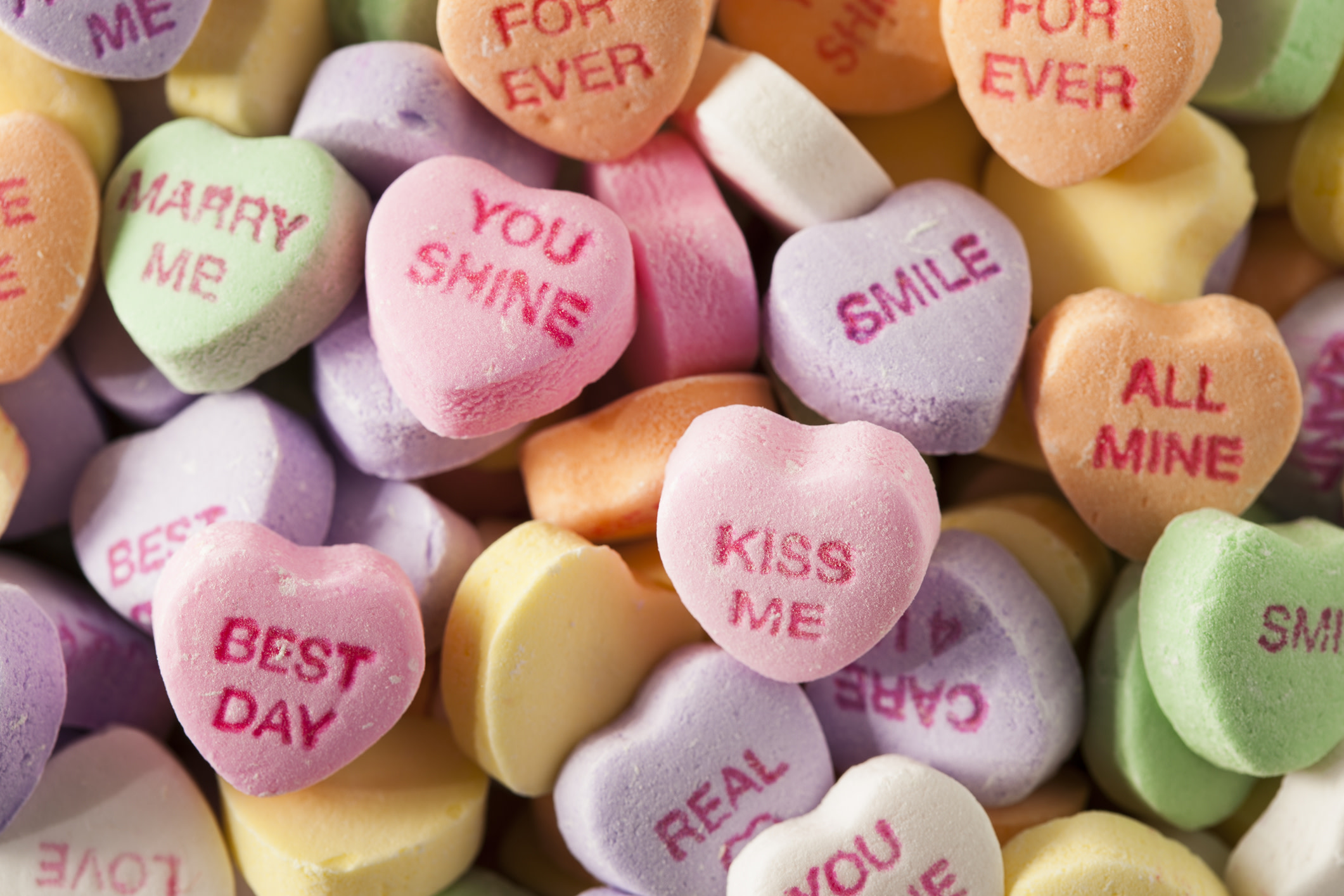 From Valentine's Day to Super Bowl parties, February can be an expensive month. Fortunately, savvy shoppers can find deals for these events and save a tidy sum. Better yet, we'll see Presidents' Day home goods sales, winter clearance apparel, and more.
Check out our list of the best and worst things to buy in February, which we compiled from our extensive archives. (You can also make your life in 2017 a little easier by signing up for the DealNews Select Newsletter, and having the best deals of the day delivered to your inbox.)
Best Buys This Month
Discounted V-Day Gifts (Where You Can Find Them)
If you haven't done your Valentine's Day gift shopping yet, don't fret! Though your options are more limited, there are ways to bring the romance without going bankrupt.
Check eBay and Groupon during the first week of the month for discounted credits to 1-800-Flowers and FTD. Your best bet is 1-800-Flowers. Last year, you could pick up $25 of store credit for $20 on eBay, and then get an additional 25% off select items on 1-800-Flowers if you used Visa Checkout. Look for similar promotions this year. Just be aware that Valentine's Day delivery could add significant charges.
SEE ALSO: Everything You Need to Know About Synthetic Diamonds
For jewelry, look for up to 20% off select items from popular online jeweler Blue Nile. Remember that pearls are a surprisingly affordable yet luxurious option, and we frequently see deals from stores like WinPearl. For Prime members who leave things until the last minute, Amazon had several jewelry deals last February, and your free two-day shipping could come in handy.
For more info on what you can expect from Valentine's Day sales, read our guide.
The Last, Best Deals on Winter Apparel
Presidents' Day weekend is dominated by clothing sales, and February in general is probably your last chance to get clearance deals on heavy coats and winter accessories while they're still in stock. Look to both clothing and department stores for your best bets. Last year, Macy's offered both coats and sweaters from $10, plus a free beauty item. REI, Backcountry, and Columbia also offered some of the best sales on winter apparel, particularly for more outdoor-minded shoppers.
Home Goods During Presidents' Day Sales
Presidents' Day is one of the biggest sale events until Memorial Day, so it's a great time to stock up on necessities for the home. That includes bedding, towels, appliances, home improvement materials, and more. Last year, JCPenney offered complete bedding sets from $30, while Bed Bath & Beyond cut up to 50% off kitchen clearance items. Also look for standout clearance deals at Lowe's, Home Depot, and Northern Tool.
For more details on what to buy during this month's Presidents' Day sales, be sure to read our guide.
Tax Software Deals
Expecting a big refund this year? Do your taxes sooner than later and get it right away. There are more deals on tax software in February than in any other month. For example, HR Block software with state returns is currently selling for $21, but our research shows that these titles will cost around $44 in March. If you wait until March and April, the software providers will be less inclined to give you a discount.
This month you'll find popular tax software titles for as low as $20. In March, those same titles will cost twice as much.
H&R Block, TurboTax and TaxAct are your best options for savings. Be sure to shop around at Amazon, Newegg, and Staples to find the best price — all of them offer plenty of deals.
5% Cashback Credit Card at Amazon
Amazon just introduced an exclusive credit card, and it's a great deal for heavy users. Get 5% cashback on every purchase on Amazon, plus 1% to 2% back on all other spending. There's also a sign up bonus. Assuming you're already a Prime member taking advantage of all those benefits, this card could really help the savings rack up.
Items From Troubled Stores — But Be Careful
American Apparel is going out of business, and The Limited has closed all of its brick-and-mortar stores. (The latter is still operating online, but is not accepting returns, suggesting that too will soon be closing down.) That means you can expect amazing bargains as stock is cleared out. Just be absolutely certain that you like your purchases, because they're final. This might be a good time to head in-store (if you can) and try on items first.
Plus, be sure that you're actually getting a deal. American Apparel has introduced a coupon code that cuts 40% off sitewide, which according to our data, is one of the best discounts we've seen from the store in years. However, American Apparel items are also available on Amazon, where prices are comparable even without the coupon code — and returns are still accepted. So before you buy, double check whether there's a better deal elsewhere.
A New TV for the Super Bowl
Every year, some football fans upgrade their TV just before the big game. Last year, we saw a 6% higher rate of Editors' Choice TV deals in the week leading up to the Super Bowl than in the previous month. The best deals were on name-brand 4K TVs ranging from 55" to 65", which made up about half of those early February Editors' Choice TV deals. Off-brand and 1080p sets in the same size range were also very good.
This year, look for off-brand 55" 4K TVs in the low $300s, and brand-name 55" 4K sets for around $400.
SEE ALSO: Buying a TV Is Easy When You Know These Terms
Last-Minute Ski Trips
Last year we saw a "Ski Trip" promotion from Frontier Airlines with one-way flights from $34. (Right now, similar flights are going for $49.) Pair that with hotel deals in Salt Lake City geared towards skiers that cut at least $22 a night off your stay, and you've got a great and affordable retreat.
Wait to Buy
Craftsman Tools
Sears recently sold the Craftsman brand to Stanley Black & Decker. Complicating matters, the deal allows Sears to continue to source Craftsman tools for several more years from their existing suppliers, while Black & Decker has announced they plan to soon manufacture more Craftsman tools in the US (likely improving quality). That means there will be multiple lines of varying quality floating around in stores. Also, Black & Decker has said they will open more retail avenues for Craftsman, meaning competition could drive prices down.
There's a lot of uncertainty surrounding the future of the Craftsman line, as both Sears and Black & Decker will manufacture tools under the brand name for several years.
Plus, both Sears and Black & Decker have said they will continue to honor Craftsman's lifetime guarantee, but they won't necessarily replace older tools with comparable or better replacements. With all these unknowns, it's worth it to hold off on Craftsman purchases until later.
Sears Store Closing Sales
Speaking of Sears' troubles, they recently announced another huge round of closings for both Sears and Kmart locations, along with clearance sales. But unlike American Apparel and The Limited, many Sears and Kmart stores will remain open. Thus, any unsold inventory can likely be moved to a different location, which doesn't incentivize the store to offer rock-bottom prices to move stock. Shoppers may find middling discounts as a result.
iPads
The Apple rumor mill has it that Tim Cook and Co. will be introducing three new iPad Pros this spring: updates to the 9.7" and 12.9" models, with a new 10.5" as well. When new iPads are announced, then prices on older models will drop.
Nintendo Switch
You might be tempted to pre-order this much buzzed-about, new console while you still can. And for good reason: The previous-gen Nintendo Wii U was hard to find in stock for ages, and didn't see significant discounts for years. But this one is for serious Nintendo gamers only at this point. The Switch has a unique new form factor, which means there will be few games available for it upon launch in early March. You're better off spending your money on a reliably user-friendly Xbox or PlayStation.
SEE ALSO: 10 Things to Know About the Nintendo Switch
That said, if you absolutely must have the Switch, order it wherever you can find it since stock is likely to remain scarce.
Top 5 Stores for February
Ashford: While your sweetheart might be expecting a necklace or bracelet, surprise her with something practical and luxurious while this watch store cuts up to 75% off Movado, Seiko, and more this month.
Staples: Driven by some of the best prices we've ever seen on flash drives, this office supply store was one of the most popular retailers for deals in February last year.
Ralph Lauren: End-of-season sales and Presidents' Day combined to make this the perfect month to stock up on high-end men's basics at Ralph Lauren. The designer cut an extra 30% off sale items last February, including everything from boots to T-shirts.
ShermansTravel: With domestic one-way fares starting at $35, plus ski resorts offering deals to entice travelers at the end of the season, you can book a last-minute getaway for cheap.
Adorama: Best known as a tech retailer, this store enticed our readers with big discounts on Fender guitars and guitar accessories last year. Maybe winter had people ready to sing the blues?
Ready to start saving in February? Sign up for the DealNews Select Newsletter or download the DealNews app in order to keep abreast of all of the best buys this month.
---
Related DealNews Features: