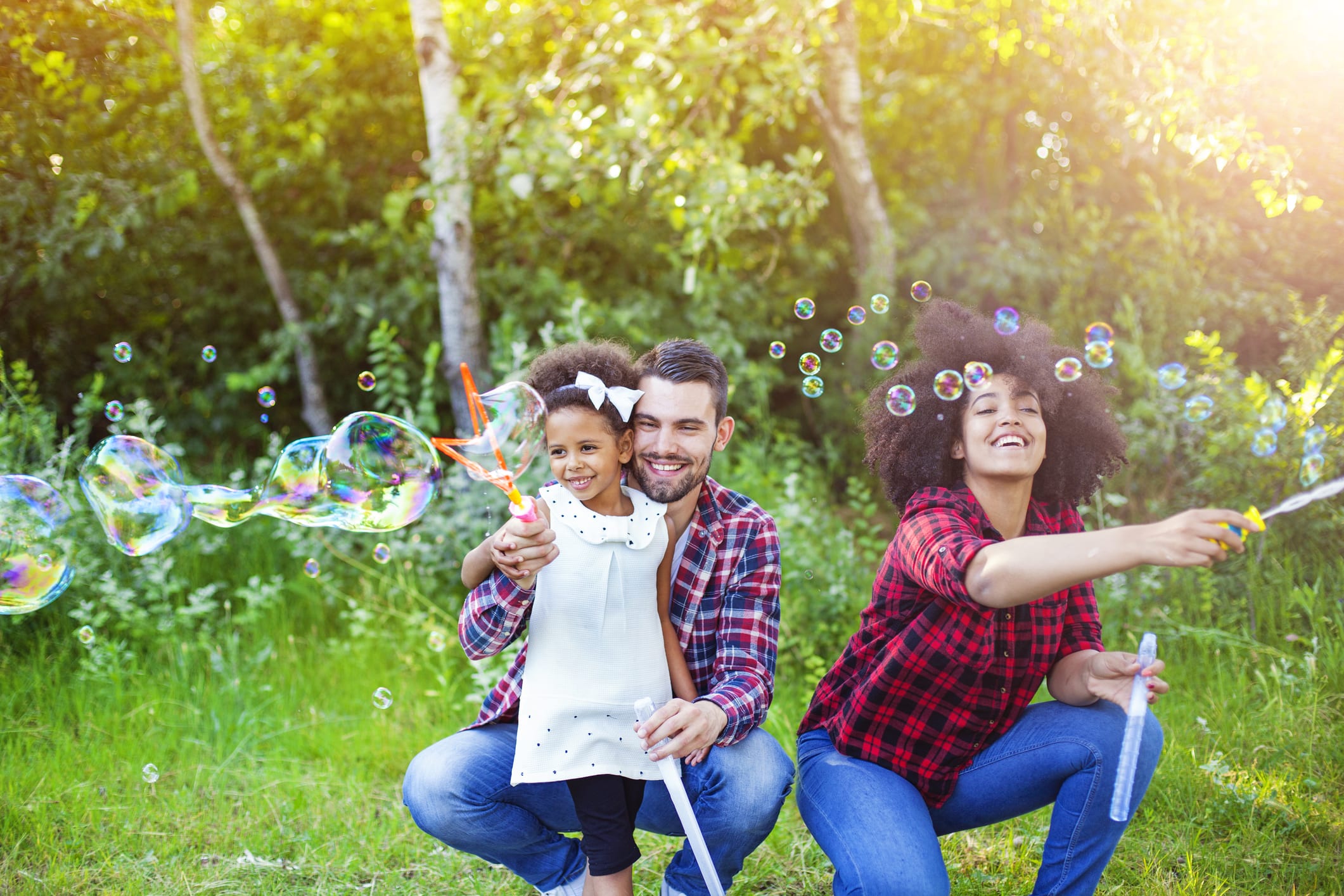 From Mother's Day to Memorial Day, May is a busy month for retailers and shoppers alike. In addition to being the unofficial start of the summer, it also marks the time of year when we start spending more time outdoors. But before you purchase a new grill or try on any summer apparel, you'll want to read our guide, which points out some of the best (and worst) products to buy this month.
Peruse the advice below, then consider signing up for the DealNews Select Newsletter to get the best deals delivered to your inbox every day.
The Top 8 Picks of May
Spring Clothes
So-called "Memorial Day sales" have now crept all the way to the start of May. We see them beginning four weeks early! But 90% of Memorial Day deals still come out in the week leading up to Memorial Day — including 90% of the Editors' Choice deals — so you're safe waiting.
While many sales will tease you with deals on summer clothing, the best savings will actually be on spring apparel. (Summer apparel is always cheaper during the months of August and September, when retailers are trying to clear any inventory consumers didn't buy.)
So-called 'Memorial Day sales' have now crept all the way to the start of May. We see them beginning four weeks early!
We expect to see deals from Uniqlo, Macy's, Amazon, Saks Fifth Avenue, Sierra Trading Post, Gap, and Eddie Bauer. Look for discounts of 20% to 90% off. Meanwhile, designer brands like Ralph Lauren, Calvin Klein, and Cole Haan will also offer discounts, which will range from 30% to 50%.
However, you won't want to settle for a mere sale price, as most stores will also have coupons offering steeper discounts. Look for coupons taking up to an extra 40% off. Saks Fifth Avenue has offered free shipping on some orders with a coupon, as did Eddie Bauer. Expect to see accessories like leather belts from $3 (low by $27), casual linen dresses from $9 (low by $33), and men's casual shirts from $4 (low by $46).
Check out the coupon center for promos from your favorite stores, and be sure to peruse our entire Memorial Day sales guide.
Appliances and Cookware
Last year, over 20% of all Memorial Day weekend sales were for home items, including appliances and kitchen supplies.
Williams-Sonoma and Chef's Catalog will be cutting prices by 60% and 70%, respectively. Also look for big sales from Sears, JCPenney, and Cymax.
These sales will drop a countertop convection oven (toaster oven) to $45 (low by $20), and upright vacuums from $75 (low by $25). Dishwashers start at $295 ($165 off), and washers start at $300.
Party Supplies
You've got a long season of barbecues, cookouts, and get-togethers ahead of you, so save money by buying in bulk to prepare. Check Memorial Day sales at superstores like Amazon, Walmart, Target, and Jet.com, where you might be able to get a coupon for 10% off everything. Then stockpile paper dishes, cups, paper towels, and whatever else you need to entertain.
SEE ALSO: What You Do (and Don't) Have to Pay for When You Attend a Wedding
If you want to make a seasonal trip to a warehouse store like Sam's Club or Costco, but you don't have a membership, you might not need one! Check our guide to see how you can get day passes or store credit to these discount clubs.
Mattresses
It's not just the prices that make May such a great time to buy a mattress, it's the number of choices. Memorial Day brings big sales where stores will offer discounts on large selections of their mattresses, not just individual items. If you're flexible on the specific type of mattress you buy, then don't settle for anything less than 50% off. Also look for stackable coupons, which could take 10% to 40% off already-discounted items.
Retailers to follow include Sears, JCPenney, Overstock, Macy's, and US-Mattress.
Star Wars Sales
May 4 is Star Wars Day. (Get it? "May the fourth be with you!") And we see a ton of deals on toys and other merchandise in honor of this completely fan-created holiday. Last year, we saw lots of deals on Star Wars figurines in particular, from bobbleheads to action figures. Look for deals of at least 30% off, dropping bundles of figurines to under $20.
Home and Office Furniture
Need a new desk or wheeled chair? We saw a huge burst of deals on office furniture in May, with a ton of all-time price lows. It's unclear exactly why, but some say it's because many people are setting up home offices after Tax Day in April; others think it's stores clearing out indoor furniture as attention shifts to outdoor items.
We saw a huge burst of deals on office furniture in May, with a ton of all-time price lows.
In addition to predictable stores like Office Depot, Staples, Walmart, and Target, be sure to check out Quill, another office supply store with great deals on their in-house furniture brand. At these retailers, look for spacious laminate desks from $60 (low by $20), and high-backed executive wheeled chairs from $50 (low by $100).
Spring is also the time when stores clear out their home furniture inventory to make way for new lines. Look to Rooms to Go and Cymax for 10% to 20% off dining and living room sets. Walmart will have shelving and entertainment centers from $13 (low by $10).
Non-Traditional Mother's Day Gifts
As we get closer and closer to the second Sunday in May, traditional gifts will get more and more expensive. This includes jewelry, perfume, and certain women's clothing items — not to mention the ubiquitous Mother's Day brunch.
SEE ALSO: Here's The Best Time to Book a Flight for Every Holiday
Instead of splurging on something generic, try something personal instead. Photo printing is always a great way to preserve memories, and last year, Walgreens offered an 8x10 photo enlargement print absolutely free (a low by $4). Online photo printing sites charge for shipping, but offer free magnets, art prints, and more.
As for brunch, remember that breakfast in bed and a bottle of prosecco will save you a bundle over a bottomless mimosa prix fixe in a restaurant. And if the weather's good, head to a local park for a picnic or a stroll.
Swimsuits
May has three times as many swimwear deals as April, and twice the Editors' Choice deals as June. Get women's suits for as little as $3 before they triple in price next month. Check Walmart, Kmart, and Dick's Sporting Goods for deals.
3 Things to Avoid in May
Laptops
Although you can currently get a 15" mainstream Intel laptop for about $380 to $400, in the coming weeks that same laptop might be 17% cheaper or include a free store credit. That's because late June traditionally marks the start of back-to-school sales, and some online offers will be available to anyone (even if shoppers don't have a .edu email address).
Grills
We know that it's grilling season, and maybe you invited a bunch of people over for a Memorial Day cookout. But grill prices are at their peak right now because of that demand. If you already have a grill, see if you can safely get one more season out of it before replacing it around Labor Day, when prices will drop over 30%.
Mattresses?
This is a bit of an upset, because as we noted above, May is the best month of the year for mattress sales. But while June has far fewer big sales, it does have some really amazing individual deals on specific mattresses. Some people think that mattress stores clear out their showrooms in May, so maybe June sees sales on the stragglers that really need to move.
SEE ALSO: Should You Upgrade Your Sleep With a Tempur-Pedic or Memory Foam Mattress?
In any event, we saw a Serta Perfect Sleeper mattress set for $600 (low by $900), plus a memory foam mattress for just $119 (low by $50). So if you want a specific mattress and it's on sale in May, buy it then. If you don't care so much what kind of mattress you get, wait until June.
Notable Stores
Rooms to Go: With everything from complete dining and living room sets to mattresses, this furniture store shines around Memorial Day. Look for dining room sets from $500 (low by $200), and bedroom sets from $688 (low by $212).
Best Buy: What makes Best Buy stand out this month isn't just its Memorial Day deals; it's actually one of the top spots for Star Wars merch on May the Fourth! Look for figurines, gaming controllers, and appliances all branded with your favorite Jedi and Sith.
Ready to put this information to use? Set up an email alert or download the DealNews app in order to stay alert of all the latest and best deals.
---