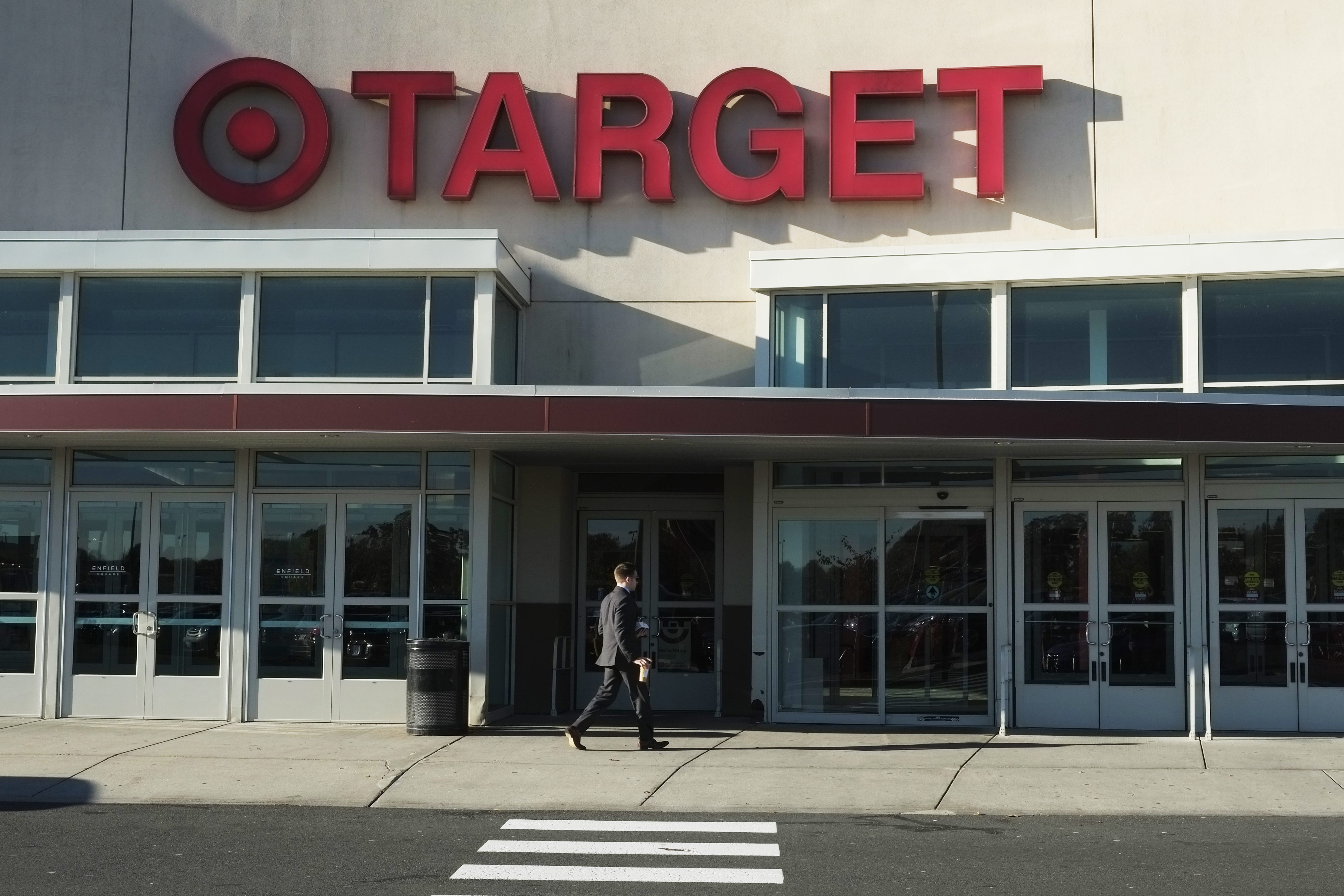 Update: Target has started releasing some of its Black Friday deals! You can see all the latest Target deals here, or check out our top picks below.
Target Black Friday Deals You Can Buy Now
Not seeing anything that strikes your fancy? Then check out our analysis of Target's ad below to see what's still to come.
The Best Offers From the Target Black Friday Ad
Yesterday, we picked our top five favorite offers from the Target Black Friday ad, but with 40 pages of deals, we wanted to give it a closer look. Here, we've picked out more of the best (and some of the worst) deals the bullseye store is offering up for Black Friday.
Check out the analysis below, then be sure to visit our Black Friday hub for all the latest ads as they leak.
Best Deals
Polaroid 32" LED HDTV for $85
We predicted that doorbuster deals for TVs this size would drop to as low as $100, but this deal beats that handily. We haven't seen any deals for this particular model, but we did see a smaller Polaroid set earlier this year with similar specs for $123, so this larger model is clearly a steal.


Apple Watch Series 1 from $198
We predicted the Apple Watch Series 1 would drop to $200. Target is the first retailer we've seen that not only comes close, but actually beats our prediction by $2. This is the lowest price we've seen for this smartwatch, period.


iPad Pro 9.7" Tablet from $449
We fully expected to see the base model of this iPad Pro receive a $50 discount at most. This deal exceeds those expectations. We've seen the base model go for as little as $400 on one occasion, but that was only for students. This the best price we've seen with no strings attached.


Xbox One S 500GB Battlefield 1 or Minecraft Bundle with for $249.99
Most retailers seem to be offering these bundles at around this price point, which beats our prediction that we'd see consoles bundled with gift cards for $300. This is another one that exceeds our expectations by $50 and it's bundled with a $40 gift card as well. Assuming you use the gift card, that drops the price of this console even lower.

So should you buy it? It depends on where you prefer to shop. Kohl's will offer the Minecraft bundle for $249.99 plus $75 in Kohl's Cash. If you regularly shop at Kohl's, obviously it's the better deal. But just about everyone can use a Target gift card, plus this is the only retailer offering both of these bundles with the gift card, which does give them a slight advantage.


Apple TV 64GB for 25% off
In our streaming predictions, we expected to see the 64GB model of the Apple TV hit $150. We expect this discount to meet those predictions and drop the cost of the 64GB model to $149.99 in cart. We have seen prices drop this low before, but most retailers regularly charge $200 or more.


iPad Air 2 from $274
We predicted the iPad Air 2 would go for as little as $350, but this deal beats those expectations by a whopping $76. In fact, the lowest we've seen an iPad Air 2 go for is a 16GB model for $300, making this the best price we've seen.


Samsung 50" 120MR Smart 4K UHD LED TV for $397.99
We expected TVs of this size to have an average price of $435 for name-brand sets. This deal beats our predictions by $37, and it's also the lowest price we've seen for this model. (The previous lowest price was $495!)


LG 55" 120Hz Smart 4K UHD LED TV for $499.99
Average brand-name sets of this size were predicted to be priced around $559. This deal far exceeds our expectations, and is another deal that offers a new price low for its size category.


PS4 DualShock or Xbox One Wireless Controller for $39.99
While these aren't the lowest prices we've seen for these controllers, they're awfully close. We've seen them both go for as little as $35, which earned Editors' Choice status.


Holiday Decor for $50 off
Target ran the same deal last year and it earned an Editors' Choice designation from us then. It's back again, and allows shoppers to take an extra $50 off orders of $100 or more for trees, lights, ornaments, stockings, gift wrap, and more in the Wondershop. This promotion is available on Saturday, November 26 only.


Nest Security Camera for $149
We didn't make any predictions on security cameras, but this one meets the lowest price we've seen at $149. At that price point, we marked it Editors' Choice, and the reappearance on Black Friday likely will be as well.


Buy One iTunes Gift Card, Get a Second One for 30% off
This is another deal Target offered last year as well. While it would have been nice to see a deeper discount, this is still a decent deal to score some easy stocking stuffers or White Elephant gifts.


Worst Deals
Google Chromecast for $25
With the excellent deals on the Chromecast last year, we fully expected to see it drop to around $19 this year. However, we've yet to see a deal that low from any retailer for Black Friday. This offer is particularly disappointing considering we've seen it drop as low as $20 already. Last year, Costco sold these in a 2-pack bundled with a $40 Google credit for $49. Staples offered one bundled with a $20 Google credit for $25, and even Target tossed in a $10 gift card, although its bundle was priced at $35.


Nest Learning Thermostat (3rd generation) for $199
Earlier this year, we saw this thermostat for $200 at Kohl's in June, and it was eligible for $40 in Kohl's Cash. Shoppers who used that cash effectively dropped the price of this gadget to much lower than what Target is advertising now.


Keurig K200 Brewer for $79.99
We saw this exact machine for cheaper at Target last Black Friday. Last year, shoppers could snag it for $75, and it was bundled with a $15 gift card, dropping the price even more.


DJI Phantom 3 Standard Drone for $399.99
The lowest we've seen for this drone is actually $369, and it was for a refurbished model. Yet this is still unimpressive considering that Walmart is slated to offer the same drone for $369 on Black Friday. Being $30 higher than one of its major competitors makes this an easy toy offer to ignore.


Apple Watch Series 2 for $369.99
We didn't expect crazy discounts on the newest Apple Watch model, but we didn't expect a store to still include the watch in its ad at list price. This is literally what Apple currently charges for the Series 2, so unless this deal ends up discounting higher-end builds, we say skip it.
Tips for Shopping at Target
Doors will open at 6pm on Thanksgiving, although Target has established a pattern of offering its Black Friday prices online, starting the day before T-Day. So you can have your deals and eat your turkey, too.
That said, the single best day for deals at Target online is Thanksgiving. Not only will there be more deals overall, but the quality will be greater, with an estimated 42% getting our Editors' Choice label. Target will continue to crank out deals through Black Friday and Cyber Week, but we don't expect to see the same volume of quality deals that we will on Thanksgiving itself.
Lastly, one of our favorite holiday traditions is Target offering free shipping on all but the largest items (like furniture with oversized handling fees). For the last two years, the retailer has eliminated delivery fees starting in early November and continuing right up until a few days before Christmas. And the store will do that again this year.
Excited for Black Friday deals? Consider subscribing to the DealNews Select Newsletter to get a daily recap of all our deals; you never know when a Black Friday price will be released! You can also download the DealNews apps, check out the latest Black Friday ads, or read more buying advice.
---