With the 4th of July right around the corner, it's time to get serious about making your travel plans. The 4th is undoubtedly one of the most popular holidays in the year, but unfortunately that means crowds and inflated prices. We've put together a few tips to help you celebrate Independence Day without getting caught in the spending frenzy.
Book Early
The number one tip when booking your trip is to book as far in advance as possible. Don't wait around for last minute price drops — they're very unlikely. According to research conducted by flight-pricing specialists Hopper, the average roundtrip airfare during the holiday is about $384, but fares begin to spike about three weeks before the holiday. We're still finding a lot of routes for around the $380 mark, so don't delay.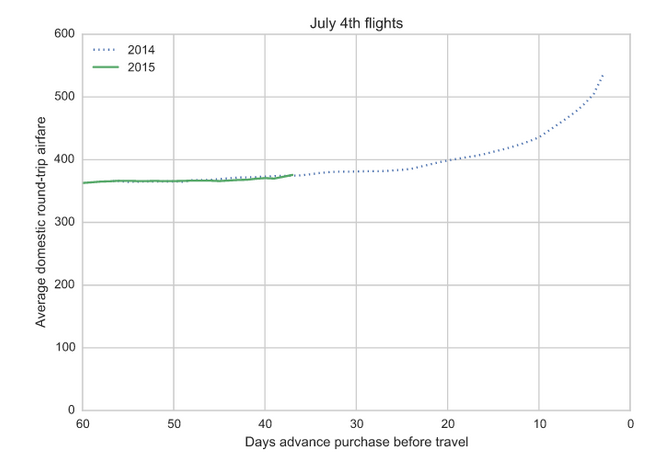 Travel Midweek
Hopper's research also showed that traveling on the Tuesday or Wednesday before the 4th of July weekend would save at least $40 on most routes and, depending on your destination, could save you a lot more. We tested routes between Washington DC and Philadelphia and found savings of around $100. In general, we see that hotel rates decrease if you stay for three nights or longer. That discount can often increase if you stay for longer than five nights. Ok, you'll have to burn through a bit more annual leave, but when you consider the savings, heading on your vacation a few days early makes a lot of sense.
Choose your Destination Wisely
About a quarter of all 4th of July vacationers opt for a beach destination like Panama City Beach or South Padre Island. In our experience these destinations will be crowded and over-priced, not to mention booked out in a lot of cases. Instead, opt for a cheaper destination like West Palm Beach or New Orleans and reap the financial benefits. Hopper's research found that Anchorage was the most budget-friendly city to fly to, saving about $139 on roundtrip flights. We recommend checking out Travel+ Leisure's "America's Best Towns for July 4th" list.
Interestingly, one of the budget-friendly cities Hopper recommends for 2015 is Philadelphia, the birthplace of independence and a popular 4th of July destination. Hopper found that in general, prices were down by about $90 compared to travel last year. With its patriotic fireworks display and famous monuments and museums, the City of Brotherly Love is our hot tip for your 2015 Independence Day.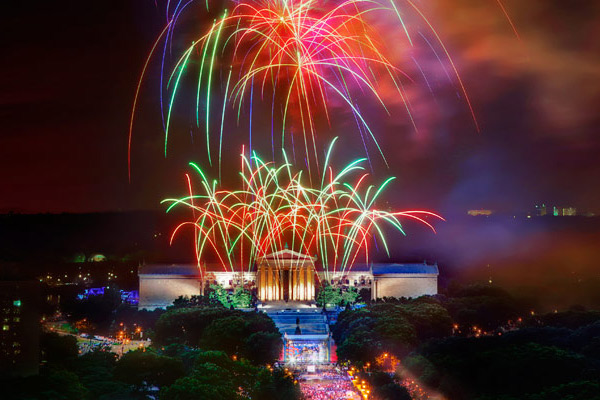 Take Your Vacation a Week Later
There's no way to avoid the fact that prices will be inflated on the 4th of July weekend, but we found that by waiting just one week, hotel prices in destinations as diverse as Myrtle Beach and New York City fall by around 10% to 20%. The 11th of July just doesn't have the same ring to it, but if you have the option to take your vacation a week later, do it!
Keep Your Eye Out for Coupons and Sales
The good thing about so many people booking a 4th of July vacation is that travel providers are vying for your business. And to entice you, many booking platforms are running sales or coupons. Hotels.com offers coupon code "AFNEW10SAVE15" to cuts 10% off hotel stays booked between now and July 18. Travelocity's coupon "EBATE50" cuts $50 off 3-night hotel stays of $275 or more. Although not advertised yet, we expect to see annual Independence Day sales from Jetsetter and Orbitz as well.
What are your travel plans for the holiday weekend? Let us know in the comments below.
---