If you've got an '80s baby on your shopping list this holiday season, give 'em something that makes them feel young again! Here's a selection of 10 toys, movies, and home goods that'll make 2016 feel like 1986.
Price: $34.99
If you know someone who grew up making Super Mario jump headfirst into glowing blocks, this is the perfect gift.
A faithful replica of those helpful cubes from the Nintendo game, it boasts a glow that activates to the touch. We can only pray that it's durable, as it's tough to imagine anyone owning a Super Mario Bros. Question Block Lamp and not smacking it at least 200 times a day.
SEE ALSO: 7 Budget-Friendly Holiday Gifts for Tech Fans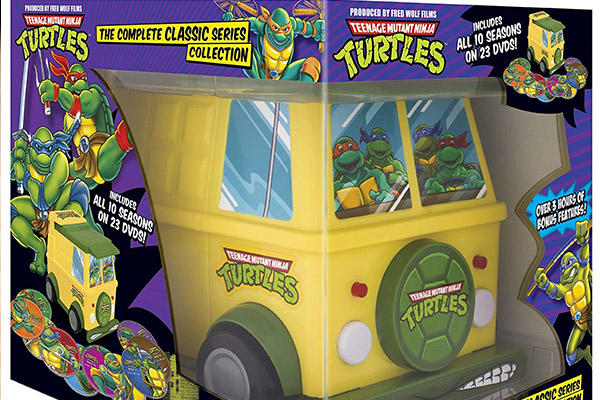 Price: $64.99
The Teenage Mutant Ninja Turtles animated series began in 1987 and ended long after you'd stopped paying attention, so here's a chance for your giftee to re-experience their favorite episodes and see all the ones they missed!
The set includes 23 discs and covers all 10 seasons, which is bordering pretty close to 200 EPISODES of Ninja Turtle tomfoolery. Best of all, the discs are packed into what's possibly the best DVD box set case we've ever seen: a replica of the lean green fighting machines' Turtle Van!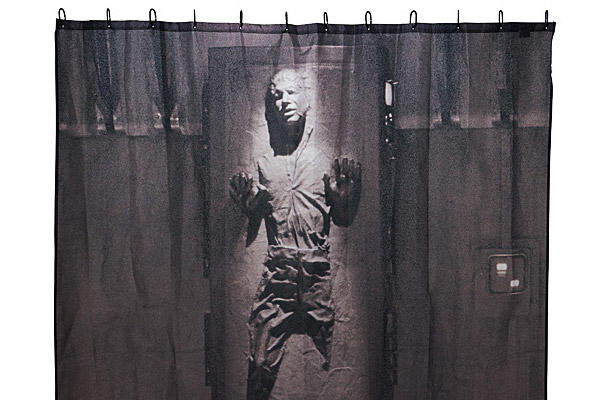 Price: $24.99
Your '80s baby can decorate like Jabba the Hutt with this Star Wars shower curtain, featuring Han Solo frozen in carbonite. Some may feel a little uneasy undressing in front of Han, but we're pretty sure that nobody can see through carbonite.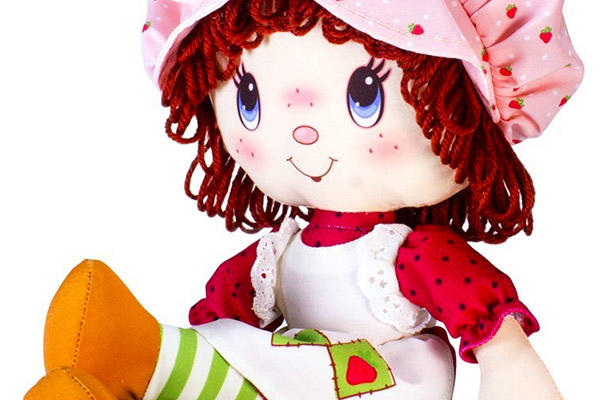 Price: $13.99
Sheeeee's back!
Kids of the '80s will remember Strawberry Shortcake as that happy little girl who stank like candy. Well, we're happy to report that this special anniversary doll retains the gimmick. Made to resemble the classic ragdoll, Strawberry Shortcake really does smell like strawberries, and she looks just as endearing as she did 35 years ago.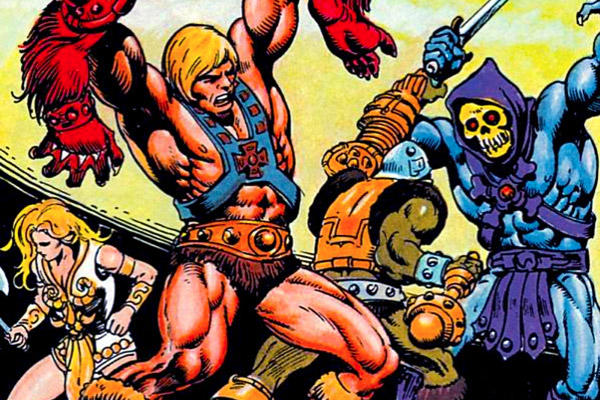 Price: $20.47
If you have pals who grew up playing with He-Man action figures, this book will floor 'em. Remember how every Masters of the Universe figure came with a "minicomic," which artfully detailed the origin story of whatever character you'd just received? This book collects all of them. Yes, all of them — even the comics that came with rarer figures you've never even heard of, let alone saw in stores.
The comics were masterfully written and beautifully drawn, and the whole series played out like an aged-up version of He-Man's cartoon. Reading this is a blast, and not just for nostalgia's sake.
SEE ALSO: Give & Get: The Best Gift Card Freebie Deals for the Holidays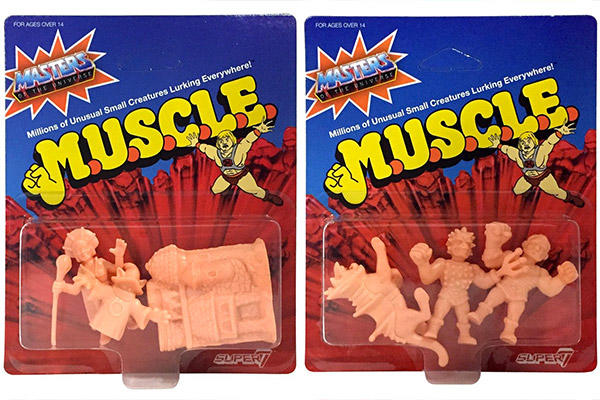 Price: $6
If the He-Man fan (He-Fan?) in your life isn't a big reader, you could do a lot worse than Super7's line of tiny-sized Masters of the Universe figures, made to resemble those little pink wrestlers from another '80s toy line, M.U.S.C.L.E.! It's a double-shot of memories for one low price.
Both Masters of the Universe and M.U.S.C.L.E. are Mattel trademarks, and these Super7 exclusives are officially licensed. Each 3-pack comes with a different assortment of figures, from He-Man to Skeletor to Stinkor to Orko. (There's even one for Castle Grayskull, because dreams really do come true.)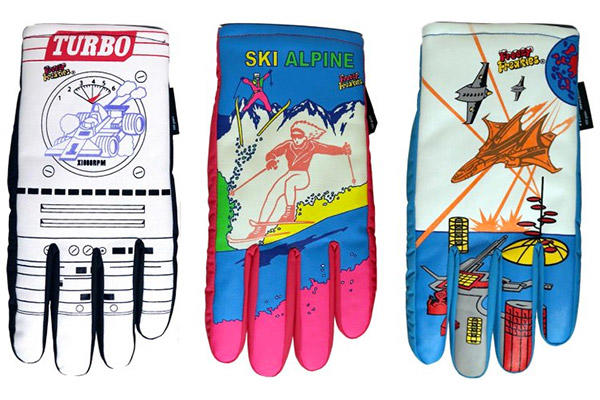 Price: $34
Many a retro fan should remember Freezy Freakies as the gloves with magic images that only appeared in the cold. For example, your gloves might've began the day with some hearts and a rainbow on them, but once the winter chill hit 'em, hello unicorns!
The brand resurfaced a few years ago, and these are basically the exact same gloves that we grew up with, albeit in sizes more appropriate for giant adult hands. Très cool!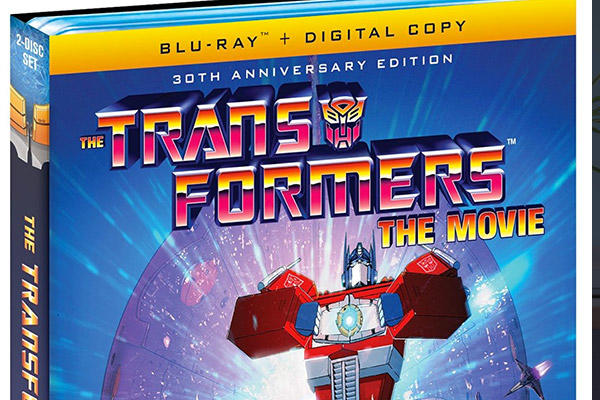 Transformers: The Movie on Blu-ray
Price: $16.99
No, not the Michael Bay film — we're talking about the animated feature from 1986! The one with the Stan Bush songs! The one where (spoiler) Optimus Prime dies!
Transformers: The Movie was the hyper-violent space opera that rocked our worlds and taught us that explosions have consequences, even if you're a robot in a cartoon. Beautifully animated, it was a prime (not that one) pick for the Blu-ray treatment. Now your giftee can really see the wrinkles on Kup's face!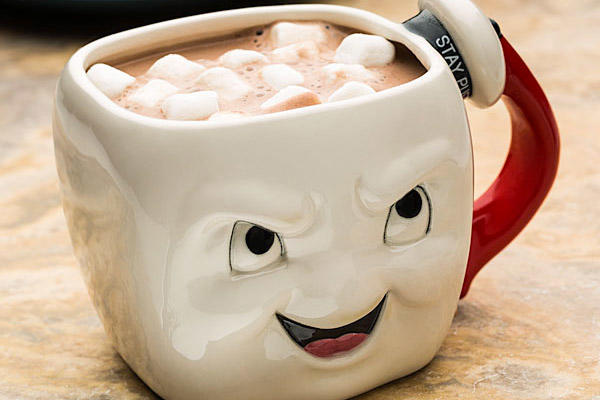 Price: $14.99
You'll note that this wasn't explicitly listed as a coffee mug, which we're taking as a tacit admission that it makes more sense to drink hot cocoa from a ceramic Stay Puft head. Marshmallows from a marshmallow!
The 20-oz. mug is double-sided, with one side showing an "angry" Stay Puft, and the other side depicting his gentler side. Any cup capable of signaling multiple emotions makes a neat gift in our book, so the fact that this one looks like the Stay Puft Marshmallow Man just makes it an easier sell.
SEE ALSO: The 7 Best Things to Buy Before (and Immediately After) Christmas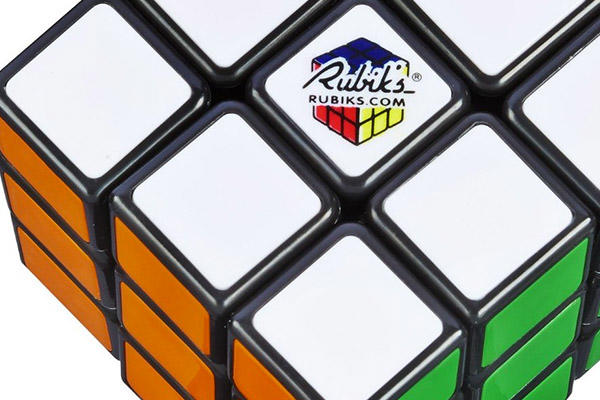 Price: $7.99
Though invented in the 1970s, the Rubik's Cube didn't hit peak popularity until the early '80s, when it seemed like literally every person on the planet had one. The puzzle game was at times frustrating, yet impossible to put down.
In fact, the Rubik's Cube never went out of production. Some of today's versions include higher technology and assorted bells and whistles, but your retro fan will definitely prefer their Rubik's Cube to be as old school as can be. This one, from Hasbro, hits all of the original notes.
---