Valentine's Day is a holiday for couples, but not all relationships are the same! We've busted our brains to break down some of the best — and worst — Valentine's Day gifts you can give in each phase of a relationship.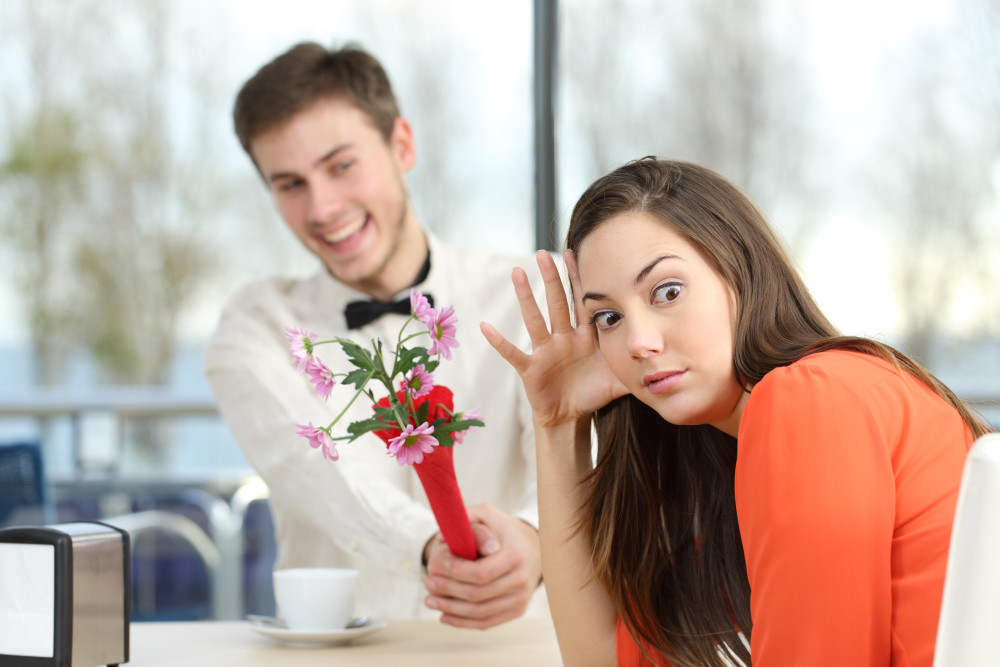 Just Started Seeing Each Other
If you're reading this article, it's a safe bet you want to help the relationship move forward. If you don't, skipping out on a Valentine's gift is a pretty clear breakup signal... but it's also a pretty mean way to send the message. If you're seeing someone who doesn't spark your interest, let the person down gently before the holiday.
Best Gifts
Guys have it easy here: flowers! (You can't go wrong with a dozen roses.) While the one-size-fits-all nature of a bundle of blooms makes it a Valentine's gift that can fall a little flat in more-established relationships, it's the perfect gift for someone you don't know all that well yet. It says, "I want to get to know you better — and I wanted you to feel special today!"
If you're someone who can't manage to boil water, craft beer might be an appreciated gift.
Ladies, how can you say that? It's definitely tougher. If you're a deft hand in the kitchen, homemade treats can be a great route. Don't limit your options to cookies and candy, either. Almost any food becomes Valentine-y when you stick a heart on it, so those cheesy jalapeño poppers you're so great at are totally a possibility. Or you could bring your sweetheart a bouquet of bacon roses! On the other hand, if you're someone who can't manage to boil water, craft beer might be an appreciated gift.
Worst Gifts
Anything too over the top. It may work in the movies, but in real life, the grand romantic gesture from nowhere will probably come off as creepy.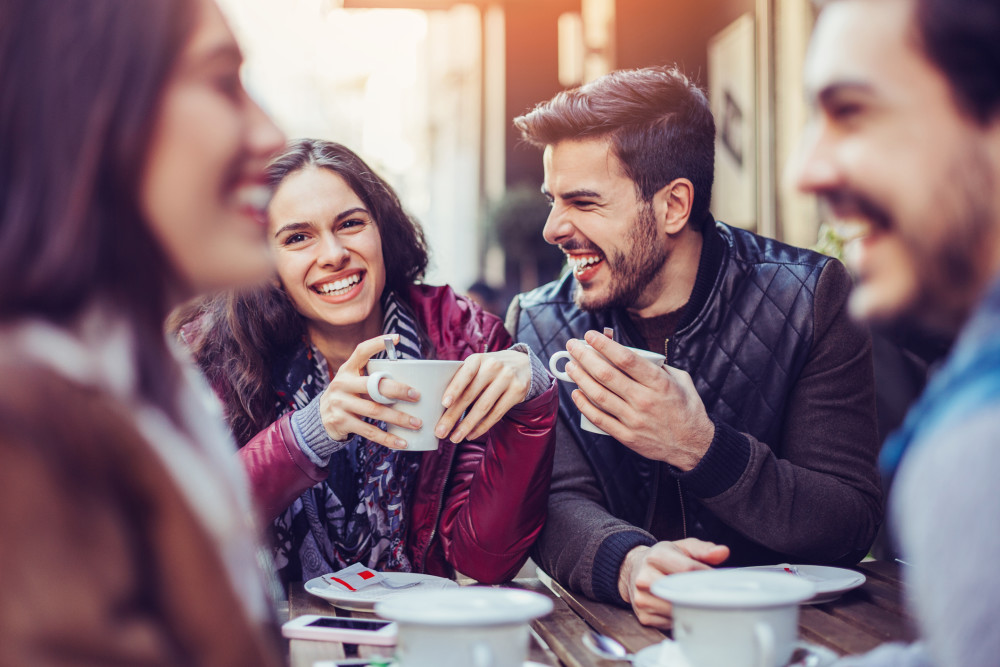 Definitely a Couple
You've been together for a few months, hung out with each other's best friends, and gotten a peek into the real person behind the snazzy ties or glittery earrings. You're not quite sure if this relationship has what it takes to go the distance, but you know you're having a great time right now!
Best Gifts
For ladies, jewelry is a great bet — especially elegant pieces like this one that can be worn with almost anything. She'll think of you every time someone compliments her lovely accessory — and she gets to brag about you a little, too! Still, pay attention to her tastes. If she always wears small earrings, those 3" dangling jade monsters won't get worn much, even if she loves green.
SEE ALSO: What to Expect From Valentine's Day Deals
What to do for guys? The homemade foodstuffs mentioned earlier are still a great bet — especially if you step it up and deliver them to his work. If that doesn't feel quite right to you, we suggest tickets! You hopefully know each other well enough at this point to be aware of his tastes, so you can probably come up with an event he'll love. Some ideas: tickets to a sporting event, the theater, a concert, stand-up comedians, or an escape room!
Worst Gifts
We're still going with "anything too over the top." It's a hard line to draw, but try to guess what your Valentine will do for you and see if your intended gift seems somewhat balanced. Even if you don't care that she baked a plate of cookies while you festooned her office with flowers, she might feel a bit awkward about it. No one wants awkward!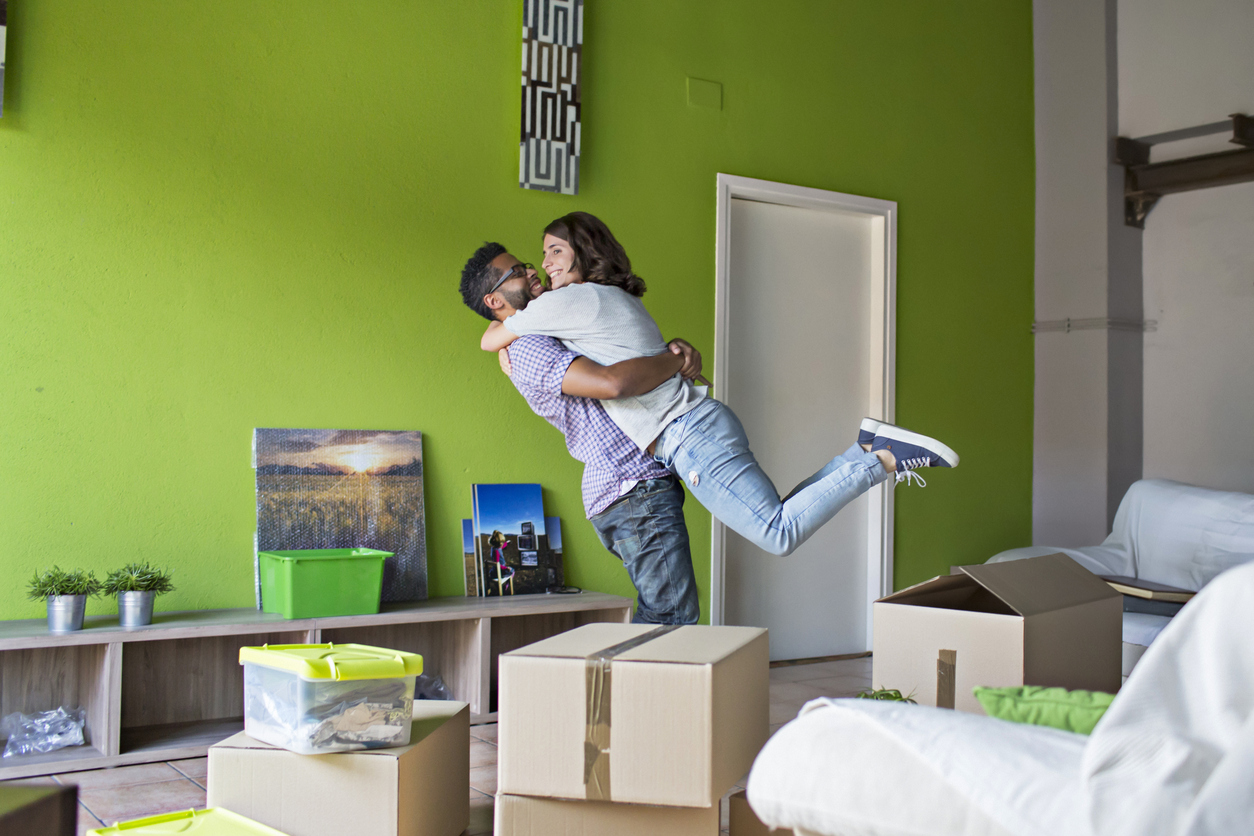 So... You're Getting Pretty Serious, Eh?
Whether you're looking at apartments together or keeping up your long-distance relationship for the third year running, everyone knows: You're an item. You're the peanut butter and jelly of your social circle; if one name is mentioned, the other will surely be close behind.
Best Gifts
Don't get us wrong — the old standbys that were good before haven't gone bad, but the best gifts will show your sweetie not only how much you care, but how much you care about them personally. Is your flame a tennis fan who doesn't play much anymore? Buy a pair of rackets and ask him or her to teach you. Does your significant other miss having the time to play video games? Buy a 2-player game and gift it with the agreement to play through it together. These Zelda and Link Amiibos are a pretty cute couple's gift.
If you know any of your other half's childhood obsessions, use that! Was he a Ninja Turtles fan? Buy a couple figures and set them sparring over his gift.
Nostalgia rarely goes awry. If you know any of your other half's childhood obsessions, use that! A bear holding a chocolate heart may be ho-hum, but putting the chocolate in the hands of her favorite Care Bear is adorably sweet. Was he a Ninja Turtles fan? Buy a couple figures and set them sparring over his gift. Knowing someone loves and accepts even the silliest parts of you is a wonderful feeling.
Worst Gifts
Anything in a small box that's not an engagement ring. Look, you're the one who just admitted you were pretty serious! When you pull out that elegantly wrapped box, you know their mind will jump to, "Is that a ring? What am I going to say?!" Whether finding a lovely pair of emerald earrings instead comes as a huge disappointment or a small relief, you can be virtually guaranteed that they're going to be at least a little distracted from appreciating your gift.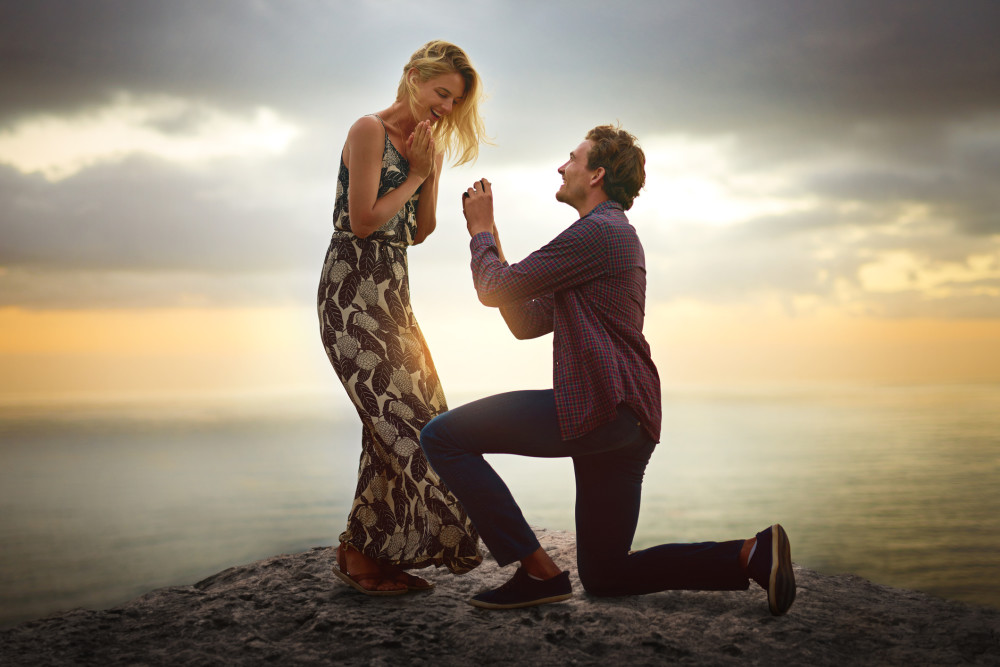 Engaged
You're in it for the long haul now, so that opens up some new gifting options.
Best Gifts
If you're planning a somewhat-traditional wedding, you know someday soon you and your beloved will be in the spotlight on the dance floor. So what could be more romantic than couples' dance lessons? We'll note, however, that this gift is better given between two outgoing individuals — or from the wallflower to the diva. If the one comfortable in the spotlight gives it to the one who's not, it may come off as a bit self-centered.
SEE ALSO: Everything You Need to Know About Synthetic Diamonds
Worst Gifts
A pet. I don't know why you'd decide to buy a pet for Valentine's Day, but seriously, don't. You have enough to do with wedding planning and future in-law wrangling; it's probably not the right time to add a pet to your lives.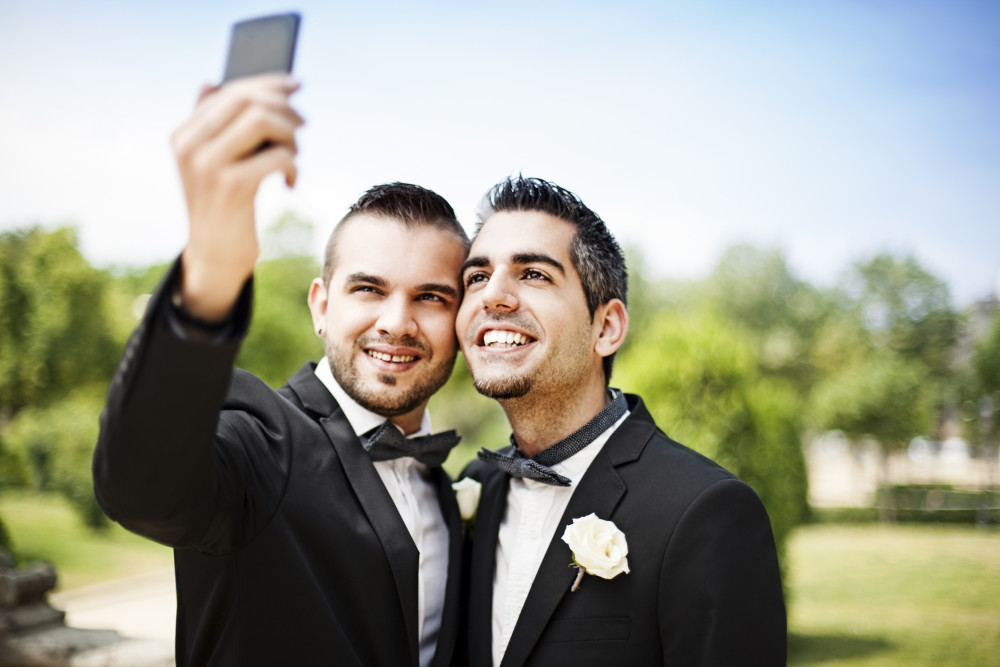 Newlyweds
Best Gifts
Something that tips a nod to your newly joint status. Prepare a candlelit meal in your new home together — why not get the recipe for her grandma's famous double-chocolate cake to serve for dessert? If you didn't order a wedding album, but have rights to your wedding photos, your spouse would probably be very touched if you took the time to put one together on a site like Shutterfly. Add in little captions to share thoughts from the day you might not have been able to communicate at the time — how attractive your spouse looked, how excited or nervous you were, etc.
Giving your snuggle bunny an item that's legitimately needed to complete a household task is the opposite of romantic.
Worst Gifts
Stuff for chores. Yeah, I know — "guys like tools," and "she's been complaining about our old vacuum not working right for months." Just don't go there. If it's a tool or appliance for a hobby — like a Dremel set for someone who likes putting together models — that's one thing. But giving your snuggle bunny something that's legitimately needed to complete a household task is kind of the opposite of romantic.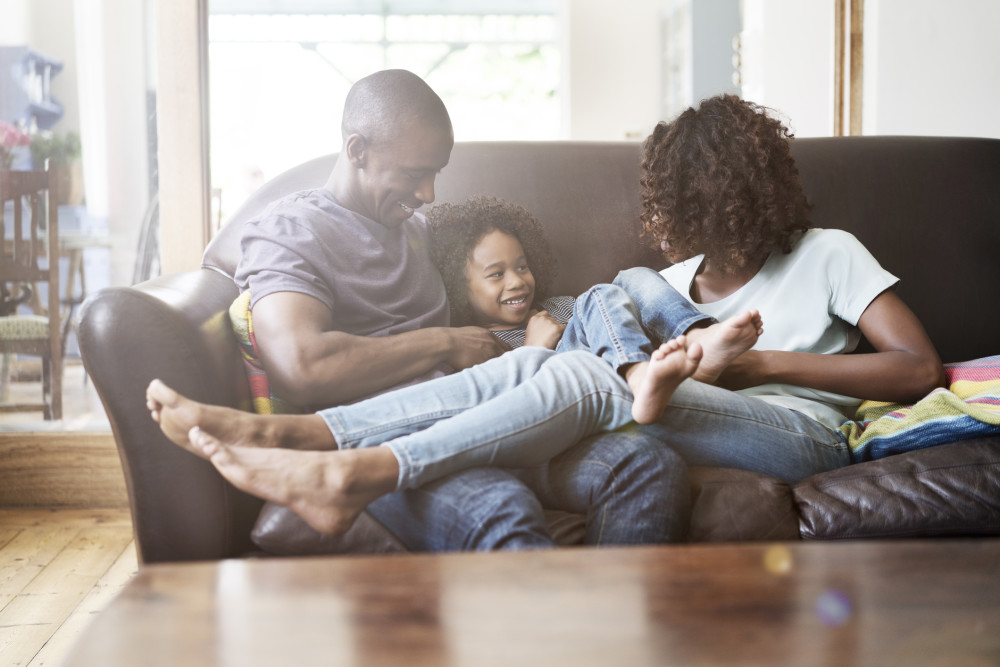 Time-Tested Marriage
This isn't your first Valentine's Day, that's for sure. It can be hard to make the day special year after year, but we have some ideas.
Best Gifts
For parents of young children — what gift could be better than some extra time together while a babysitter watches the kids? You don't even have to do anything fancy — just walk around a park and enjoy the fact that you don't have to carry anyone else with you. Or a diaper bag. Or spare Kleenex. Or Mr. Fuzzywuffles.
If you don't have kids — or the kids are older — maybe it's time to mix things up a little! Try to find something you've never done together that you think will appeal to your spouse. Whether it's a ski trip, a balloon ride, or art lessons, doing something new is a great way to make this Valentine's Day stand out from years' past.
Worst Gifts
Again, stuff for chores. 'Nuff said.
Readers, what do you think of our suggestions? Do you have a brilliant idea for the perfect Valentine's gift? Let us know in the comments!
---