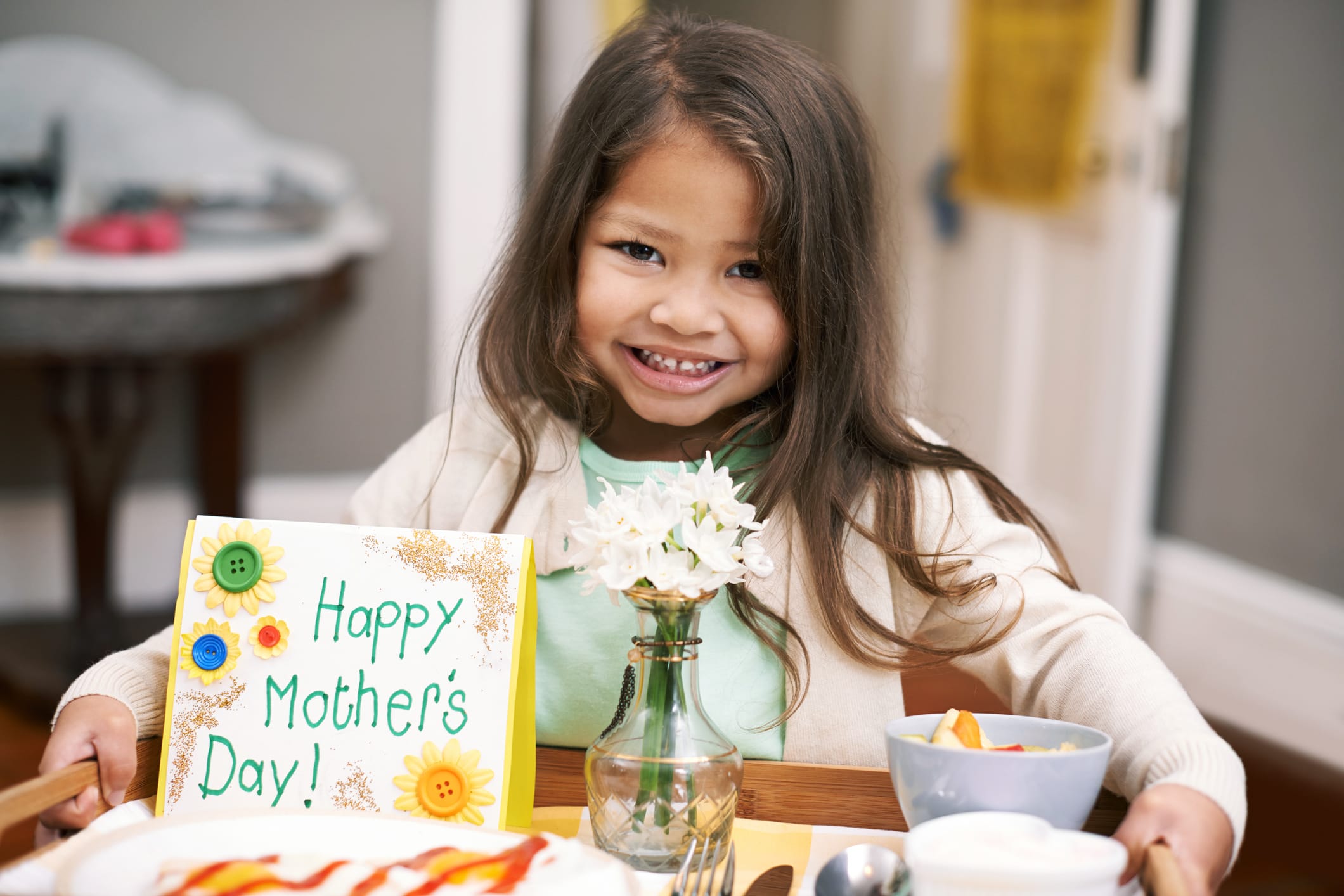 They've likely cooked your meals, driven you to swim practice, and applauded all those terrible pieces of art you made through the years. Because no one's love is quite like your mom's, make sure you treat them right on Mother's Day. (Don't panic! You've got until May 14.)
Although your mom deserves the very best, we're not all made of money. Luckily for you, we've taken a look back through the DealNews archives to gather just when in the coming weeks you can expect to get the very best Mother's Day deals. Some stores have even dropped their sales already, meaning you can save right away!
Ditch the pricey petunias and heart-shaped boxes of candy this year, and opt for a more imaginative, budget-friendly gift instead.
One thing is for sure from our data: You'll want to ditch the pricey petunias and heart-shaped boxes of candy this year, and opt for a more imaginative, budget-friendly gift instead.
Abandon Tradition and Get Tech Gifts Instead
Your mom may feign excitement as she opens yet another saccharine stuffed toy and a bunch of daisies this year, but we promise you that she'd much rather get a gift she would actually use. If that wasn't a good enough reason to choose a tech gift this year, perhaps the increase in tech sales we're likely to see in the coming weeks will be enough to tempt you to change tack.
For the last three Mother's Day seasons running, we've seen plenty of Editor's Choice deals at reader-favorite electronics store Newegg. Among the most popular deals on show were highly-discounted smartwatches (for fitness fiend moms), refurbished tablets (for tech-savvy moms), and noise-cancelling headphones (for moms who just want one, single moment of peace).
SEE ALSO: Buy This, NOT That: Mother's Day Gift Edition
For those willing to spend a little more on their Mother's Day gift, expect to see some top-shelf deals at Dell Home. Last year, the store hosted a large number of TV offers that came bundled with high-value gift cards — which means you can buy a gift for mom and pocket an extra something sweet for you. We saw a 32" HDTV bundled with a $75 gift card for just $200, while a similar 24" model with the same credit offer fell to just $150.
One particular sale we're holding out hope to see again this year is Microsoft's Mother's Day sale. The store knocked up to $600 off a wide selection of laptops and desktops, creating price lows on everything from budget rigs to high-end devices. Those looking to shop early for gifts can start saving on tech today as TechRabbit has already posted its Mother's Day sale, chopping up to 88% off all sorts off electronics and accessories.
Shop for Designer Clothing & Accessories
If your mom is less into hardware and more into handbags, you can still aim to please on a budget. Many of our favorite designer stores will drop prices across the store in the run-up to Mother's Day.
Last year, both Coach and Michael Kors knocked an extra 25% off across their respective lines in the run-up to the big day, which meant that there were handbags, shoes, sunglasses, and pages of discounted apparel to choose from for mom. Another prime spot to pick up a bargain is Nordstrom Rack as it's yet another organized store that's posted its Mother's Day sale already, slashing prices on all things designer by up to a massive 90% off.
Diamond Deals Shine Through, But Rarely
Since it's a popular gift for Mother's Day, we see less big promotions on jewelry in the run up to the celebration. Over the years, we've seen a couple of lackluster jewelry sales, but this year it is worth checking out the very wallet-friendly Zales. The jewelry outlet has already knocked down the price of a selection of Mother's Day pieces to just $29.99!
SEE ALSO: 10 Mother's Day Gift Ideas That Seem Expensive, But Aren't
Subscribe & Save with a Gift That Keeps on Giving
A magazine subscription is a great gift to give to mark the occasion as it's one that your mom can enjoy for months, if not a whole year. Within the two weeks leading up to Mother's Day in 2016, we saw no less than four Editor's Choice subscription deals from Mercury Magazines, so we're keeping our eyes peeled for those once again this time around.
So, whether your mom is a fiend for gadgets or is dangerously addicted to handbags, you'll be able to buy her a gift she actually wants this year — and all without breaking the bank! Readers, what's your Mother's Day shopping strategy? Let us know in the comments below.
---