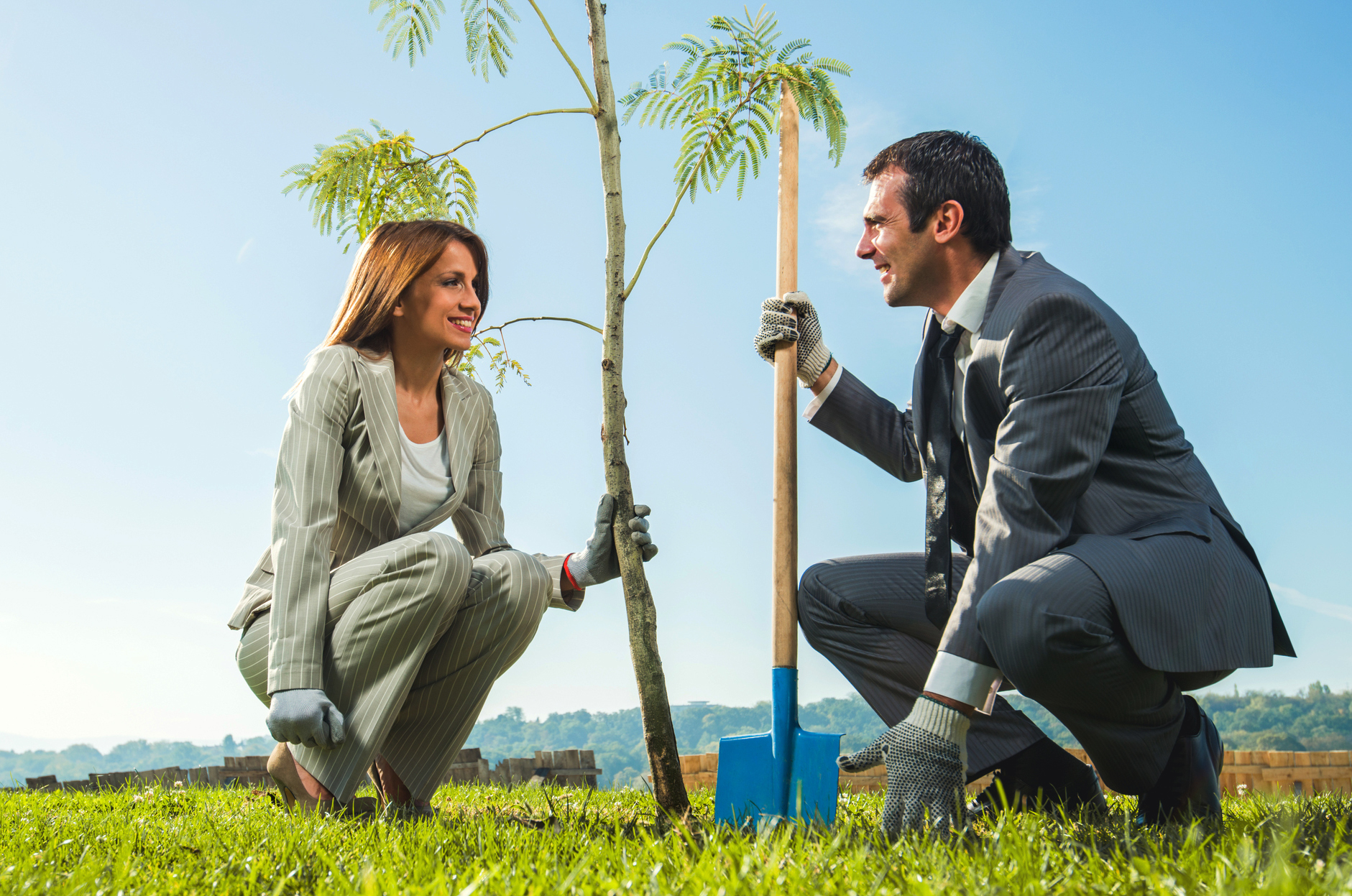 One small way to contribute to the greater good this Earth Day is to support those businesses that are doing their part to be green all year long.
While you're probably aware of eco-minded companies like Patagonia and The Body Shop, you'd be surprised by who else is going green these days. Here are 10 businesses you should consider supporting on April 22.
Dell
Electronics manufacturers certainly aren't known for being the most eco-friendly of companies, but Dell is doing what it can to change that. Among other initiatives, the company has begun using packing materials derived from plants. Made from things like wheat straw, bamboo, and mushrooms, this packaging can be composted by the consumer.
Goodyear
The business of manufacturing tires hasn't been very friendly to the environment, historically speaking. But in addition to its commitment to contributing zero waste to landfills and reducing its greenhouse gas emissions, Goodyear recently began making tires in China that use silica derived from rice husk ash.
SEE ALSO: The Ethical Shopper's Guide to Boycotts
New Belgium Brewing
Here's an easy product to support. New Belgium Brewing, the makers of the renowned Fat Tire Belgian Style Ale, are one of the leaders in their industry when it comes to eco concerns. The brewers have an extensive sustainability plan and are a Platinum-Certified Zero Waste Business.
H&M
H&M is still remembered for destroying and discarding unused clothing instead of donating it to those in need. To better its reputation, the Swedish fast fashion retailer has taken proactive steps toward using sustainable materials. Currently, 43% of the cotton it uses comes from sustainable sources, and it has set the goal of using 100% sustainable cotton by 2020. Additionally, 96% of the electricity used at its manufacturing facilities is from renewable sources. What's more, H&M collects used clothing for recycling at its stores — since 2013, it's kept 39,000 tons from ending up in landfills.
Columbia Sportswear
While not quite as proactive environmentally as its competitor Patagonia, Columbia Sportswear (which also owns Mountain Hardwear and Sorel Footwear) has started manufacturing more eco-friendly clothing. For example, the Backpacker Editors' Choice Green Award-winning OutDry Extreme Eco Jacket is made from 100% recycled materials. Additionally, the brand offers its Rethreads program in seven flagship stores, where customers can bring in any brand of clothing to be recycled and receive 10% off a purchase of $75 or more.
SEE ALSO: Reduce, Reuse, Save: 10 Ways to Help the Earth AND Your Budget
TD Bank
When money is literally your business, environmental concerns frequently take a backseat. TD Bank, though, is making strides to give back. It has designed LEED-certified buildings to house many of its banks, and thus far planted more than 230,000 trees as part of a special initiative.
Target
One of the worst types of greenhouse gases, hydroflourocarbons, are commonly used as coolants. But Target has begun phasing out its use of these chemicals. It has opened cold-storage facilities that instead use ammonia, and began using carbon dioxide refrigeration systems in some of its stores.
IKEA
The Swedish furniture manufacturer recently purchased a wind farm in Illinois to help reach its goal of becoming a net-zero energy user. IKEA has also begun installing solar panels on some stores' roofs, as well as selling solar kits.
Nike
Shoe manufacturers are notoriously unscrupulous, and Nike is no angel. However, the brand recently started to manufacture apparel using recycled polyester, and its Flyknit shoes create less waste during the manufacturing process than other shoes.
Readers, did we miss any of your favorite eco-friendly companies? Were you surprised by any of the brands on our list? Let us know in the comments below.
---