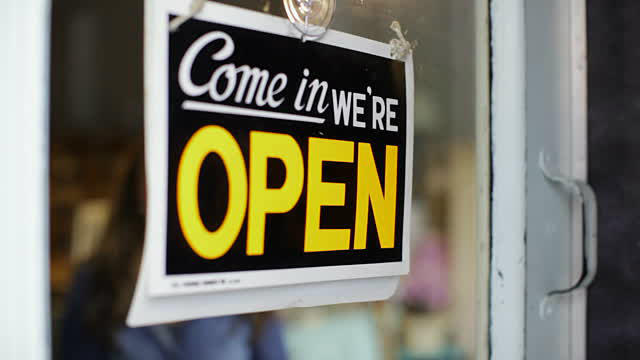 Unless you're one of those people that buys all their gifts by the end of July, chances are you still have some shopping left to do this week. But between work and other holiday preparations, you may be wondering when you're going to get to the store. Fortunately, many stores have extended their hours.
That said, not all stores will be like Kohl's, which will be open around the clock until 6 pm Christmas Eve. Nor can they all be like Walgreen's either, which is perhaps the only store to be open on Christmas day itself. But most stores will open early and keep hours later into the evening.
To help you know when to go, we've made a convenient list of store hours. Check back periodically as we'll be updating with new information as it becomes available.
Holiday Store Hours 2016
Store
Monday to Friday
December 24
Christmas
Apple
9 am to 10 pm Dec. 19 & 20
8 am to 10 pm Dec. 21 & 22
8 am to 5 pm
closed
Babies "R" Us
6 am to 2 am
6 am to midnight
closed
Barnes & Noble
8 am to 10 pm, Dec. 19-21
8 am to 11 pm, Dec. 22 & 23
8 am to 6 pm
closed
Bass Pro Shops
9 am to 9 pm
8 am to 6 pm
closed
Bealls
7 am to 11 pm
6 am to 7 pm
closed
Bed Bath & Beyond
8 am to 11 pm
8 am to 6 pm
closed
Best Buy
8 am to 11 pm
8 am to 6 pm
closed
BJ's Wholesale Club
Closed
7 am to 10 pm
(some locations may vary)
Confirmed
Bon-Ton
7 am to midnight
7 am to 6 pm
closed
Boscov's
8 am to midnight
7 am to 6 pm
closed
Burlington Coat Factory
7 am to midnight
7 am to 9 pm
closed
Cabela's
9 am to 10 pm
9 am to 5 pm
closed
Carson's
7 am to midnight
7 am to 6 pm
closed
Costco
10 am to 8:30 pm
9 am to 5 pm
closed
Crate and Barrel
9 am to 10 pm
(some locations may vary)
8 am to 6 pm
(some locations may vary)
closed
Dick's Sporting Goods
7 am to 11 pm
7 am to 6 pm
closed
Dillard's
9 am to 10 pm
8 am to 6 pm
closed
DSW
10 am to 9 pm
9 am to 6 pm
closed
Five Below
8 am to 11 pm, Dec. 19-21
7 am to 11 pm, Dec. 22 & 23
7 am to 6 pm
closed
Fry's Electronics
10 am to 10 pm, Dec. 19 & 20
10 am to 11 pm, Dec. 21 & 22
7 am to 5 pm
closed
Guitar Center
10 am to 10 pm
8 am to 6 pm
closed
H&M
10 am to 8 pm, Dec. 19-22
10 am to 9 pm, Dec. 23
8 am to 5 pm
closed
Half Price Books
9 am to 10 pm
9 am to 6 pm
closed
Herberger's
7 am to midnight
7 am to 6 pm
closed
hhgregg
8 am to 11 pm
8 am to 7 pm
closed
Hobby Lobby
9 am to 8 pm
9 am to 5:30 pm
closed
Home Depot
6 am to 9 pm
6 am to 5 pm
closed
HomeGoods
7 am to 11 pm
7 am to 6 pm
closed
JoAnn Fabrics
9 am to 9 pm
9 am to 6 pm
closed
Kmart
8 am to 11 pm
8 am to 10 pm
closed
Kohl's
all day
midnight to 6pm
closed
Macy's
8 am to midnight, Dec. 19 & 20
7 am to midnight, Dec. 21-23
7 am to 6 pm
closed
Menards
6:30 am to 9 pm
6:30 am to 5 pm
closed
Mills Fleet Farm
7 am to 9 pm
8 am to 5 pm
closed
Modell's
9 am to 10 pm
9 am to 6 pm
closed
Nordstrom
9 am to 10 pm
9 am to 5 pm
closed
Northern Tool
8 am to 8 pm
8 am to 5 pm
closed
Old Navy
8 am to 11 pm, Dec 19-21
7 am to midnight Dec. 22 & 23
7 am to 6 pm
closed
Patagonia
10 am to 7 pm, Dec. 19-22
10 am to 8 pm Dec. 23
10 am to 5 pm
closed
REI
10 am to 9 pm
9 am to 6 pm
closed
Rite Aid
8 am to 7 pm
9 am to 3 pm
closed
Sam's Club
7 am to 9 pm
7 am to 6 pm
closed
Sears
8 am to 11 pm, Dec. 19-22
8 am to midnight, Dec. 23
8 am to 6 pm
closed
Sportsman's Warehouse
9 am to 10 pm
8 am to 4 pm
closed
Target
7 am to midnight
7 am to 10 pm
closed
T.J.Maxx
7 am to 11 pm
7 am to 6 pm
closed
Toys "R" Us
6 am to 2 am
6 am to midnight

closed
Tractor Supply
8 am to 9 pm
7 am to 6 pm
closed
Walgreens
all day (some locations may vary)
all day (some locations may vary)
8 am to 10 pm
---