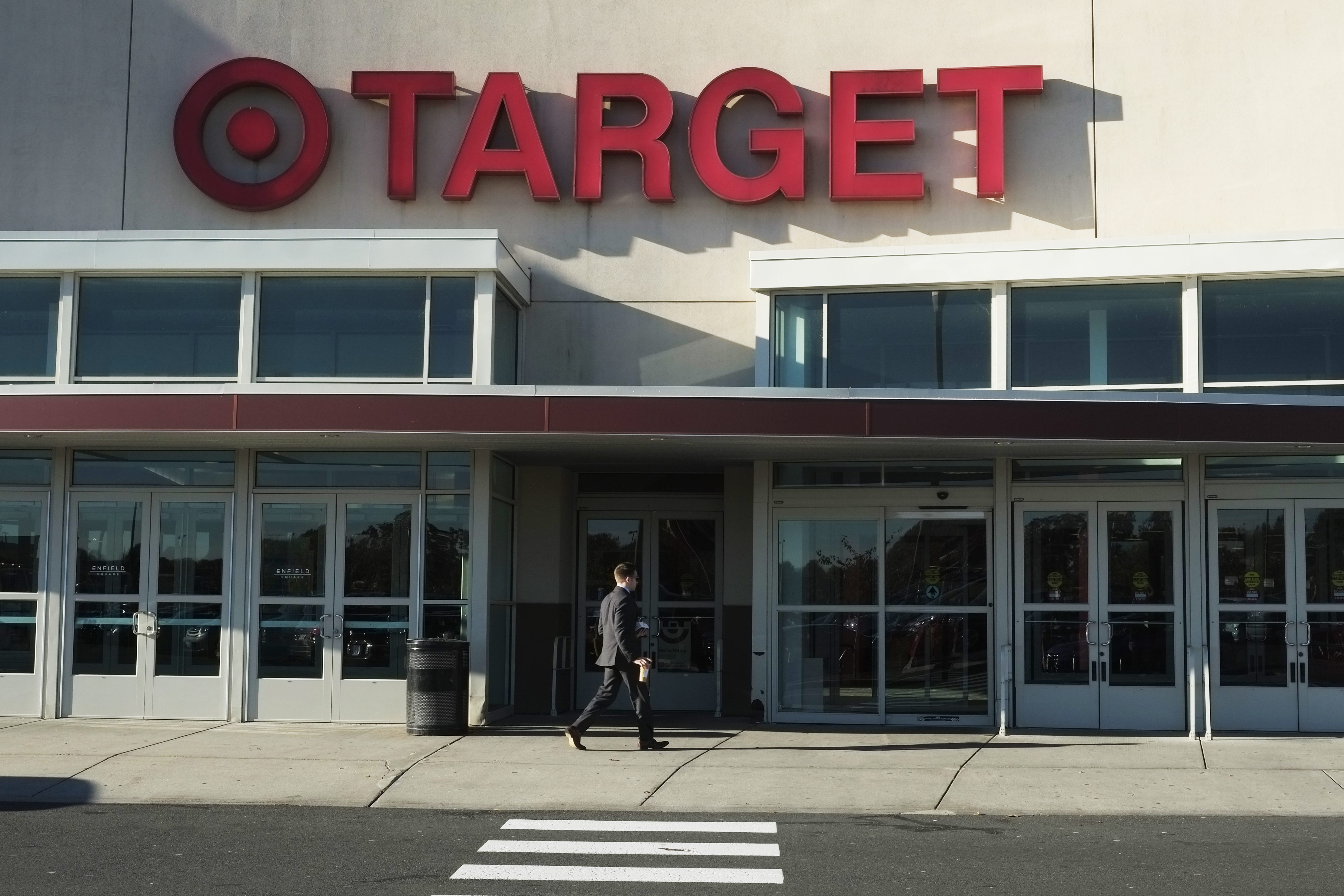 Update: Target announced that it will take 15% off almost everything in its store on Sunday and Monday, in honor of Cyber Monday. That's the best sitewide discount we've seen from the store all year!
Check out the discount here. Also take a look at our top picks from the sale below, to make the most of your money, or read on to see what's still to come on Cyber Monday.
Tips for Shopping at Target on Cyber Monday
Target is a huge player on the Black Friday scene, but what about Cyber Monday?
Last year was the first time we saw a major push from Target to get a piece of the Cyber Monday action, and it paid off — the store made our list of the top 10 stores for the best Cyber Monday deals.
The result was the store's second-best shopping day of the entire holiday period. This year we expect a similar, if not stronger push from Big Red. To help you navigate the ins and outs of this year's Cyber Monday event, we've put together this handy guide.
Expect Cyber Monday to Peak on Monday
Yes, it may seem obvious, but when it comes to Target, Cyber Monday is actually on Monday. Last year the company advertised Cyber Week and Cyber Thursday (huh?) sales, but we analyzed our records and can confirm that Monday was the strongest day for deals during the post-Black Friday period. Following Cyber Monday, deals dropped off dramatically and the Cyber Thursday sale Target advertised was nothing too exciting by comparison.
Cyber Monday Beats Black Friday, but Not Thanksgiving
We saw more Target deals earning our Editors' Choice seal of approval on Cyber Monday 2015 than on Black Friday. In fact, 57% of deals on Cyber Monday were Editors' Choice worthy compared to just 43% on Black Friday.
We saw more Target deals earning our Editors' Choice seal of approval on Cyber Monday 2015 than on Black Friday.
The significance of this pales slightly once you realize that Thanksgiving was actually the best performing day of the Black Friday / Cyber Monday period. But again, this was during Target's first big push fro Cyber Monday business, and we expect the success of last year to lead to even greater efforts from the retailer this year.
What About a Sitewide Coupon?
Part of the reason for Cyber Monday 2015's success was the phenomenal 15% off coupon that applied across all Target products. That blew its Black Friday coupon of 10% off tech and electronic items out of the water. Coupled with the free sitewide shipping (previously, a minimum spend of $25 had been required to qualify for free shipping), this coupon caused a lot of justified excitement.
It's too early to start calling this fantastic coupon a trend. But based on the success of last year, we expect Target to again offer a strong coupon on Cyber Monday, so make sure you check before you buy.
Can Target's Website Handle the Traffic This Year?
Problems are bound to happen when offering such a popular coupon (mentioned above) for the first time on a day that traditionally sees more online shoppers than any other. And that's exactly what did happen last year. Target handled the enormous site traffic by placing online shoppers in virtual queues. But for some, there was no end to the line.
Target has had a whole year to learn its lesson and it's in the company's own best interest to provide a smooth shopping experience lest customers give up and go over to the original online retailer, Amazon. Considering this, we're prepared to give Target one more chance...
SEE ALSO: 11 Tips for Keeping Your Credit and Cash Safe This Holiday Season
Deals to Expect in 2016
Beauty
Last year some of the hottest deals we saw were for health and beauty items, including plenty of Burt's Bees items. Both men's and women's fragrances were discounted on Cyber Monday, with a a Buy One Get 50% off a second offer. With plenty of gift sets thrown into the mix, Cyber Monday should once again prove an excellent time to stock up on holiday gifts.
Christmas Decorations
And speaking of the holidays, Cyber Monday is a good time to pick up your Christmas decorations. We saw a 25-Piece ornament set for just $3! Target also cut up to 40% off Christmas trees and lights with an additional $15 off with spends of $50 or more.
Toys and Gaming
Another popular category for Editors' Choice discounts was toys and video games. With discounts ranging from boardgames to PS4 and XBox One games, dolls houses, LEGO box sets and more.
If you have a child with artistic tendencies, one of the most popular price cuts we saw was on Crayola sets with a general sale with a combined discount of up to 35% off. A highlight from this sale and an Editors' Choice item was a 64-piece Crayola crayon set for just $2!
Clothing
Clothing was another heavily discounted category on Cyber Monday last year. Target cut 30% off select apparel, shoes, and accessories plus an additional $5 off orders over $50. It was a particularly good day to pick up kids' winter wear with a boys Batman pullover for just $8.
SEE ALSO: The Top 10 Stores for Cyber Monday Deals in 2016
Keep an Eye Out for Bonus Gift Cards
Throughout the Black Friday / Cyber Monday period, Target spiced up their deals with gift cards. But we noticed that one fifth of Cyber Monday deals included gift cards compared to just 11% on Black Friday and Thanksgiving. Most notable of these was a $50 gift card with $250 worth of baby items. When you factor in the 15% off discount, that yielded at least $95 worth of free stuff.
In summary, if Target brings the same kind of sitewide discounts this year and continues to offer the same free no-minimum shipping, we expect its Cyber Monday 2016 sale to be worth waiting for. Provided that the retailer has ironed out the kinks in their online ordering system!
Readers, are you planning to shop at Target on Cyber Monday? What deals are you hoping to see? Let us know in the comments below!
Putting your Cyber Monday strategy together? Check out the DealNews Cyber Monday hub for the latest updates! You can also subscribe to the DealNews Select Newsletter, download the DealNews apps, or read more buying advice.
---